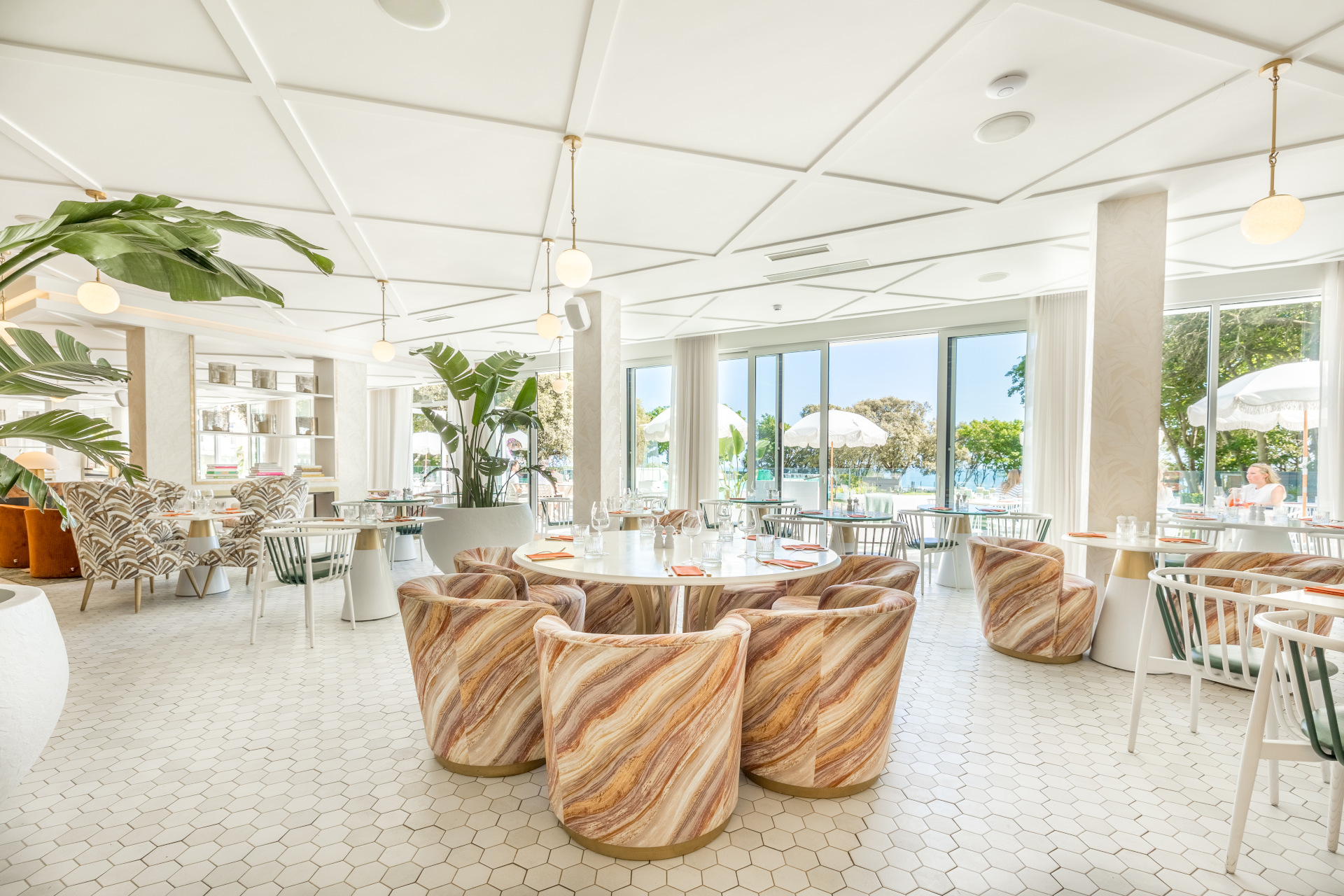 The Nici Review: A Slice of South Beach on the South Coast
---
The ultimate beach staycation
Bournemouth gets a sprinkling of much-needed South Beach style thanks to the fabulous new destination hotel, The Nici, says Abigail Butcher.
The Nici Review: A Slice of South Beach on the South Coast
STAY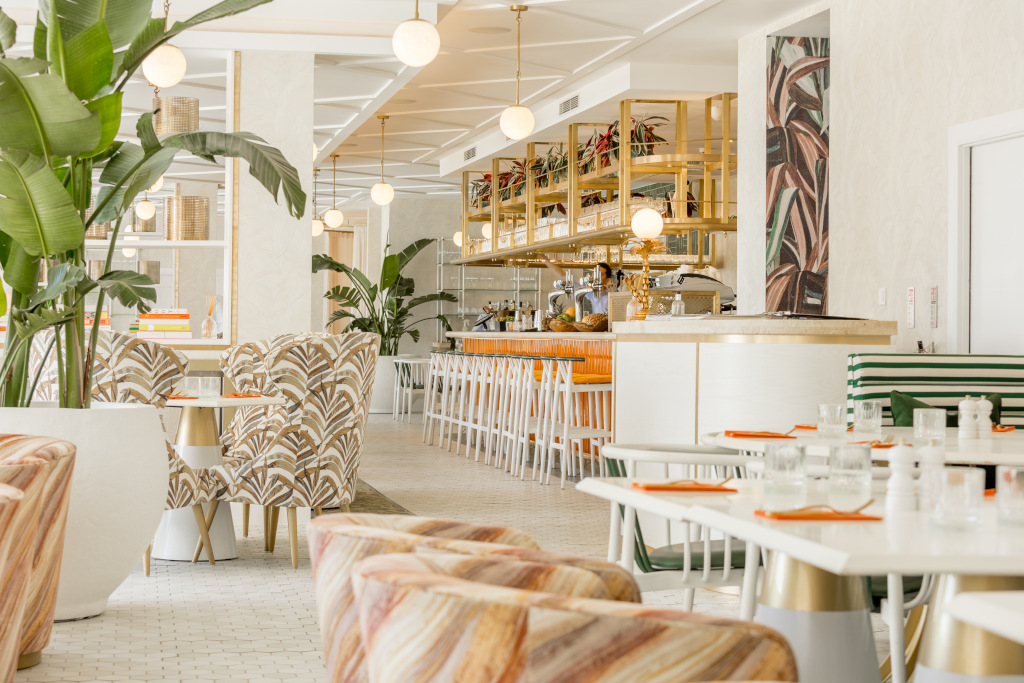 'I want people to walk through the door and feel that they've gone somewhere,' says Nicolas Roach, chairman of THE NICI, to explain the concept behind his 'passion project' aiming to become Bournemouth's newest five-star hotel-resort that seems set to revolutionise this seaside town.
And indeed, there is nowhere like this. Inspired by Miami's South Beach lifestyle, featuring liberal sprinklings of golden palm trees, raffia beach bags, palm-print soft furnishings in luxury rooms with enormous soft beds and sea views, THE NICI is a destination in itself.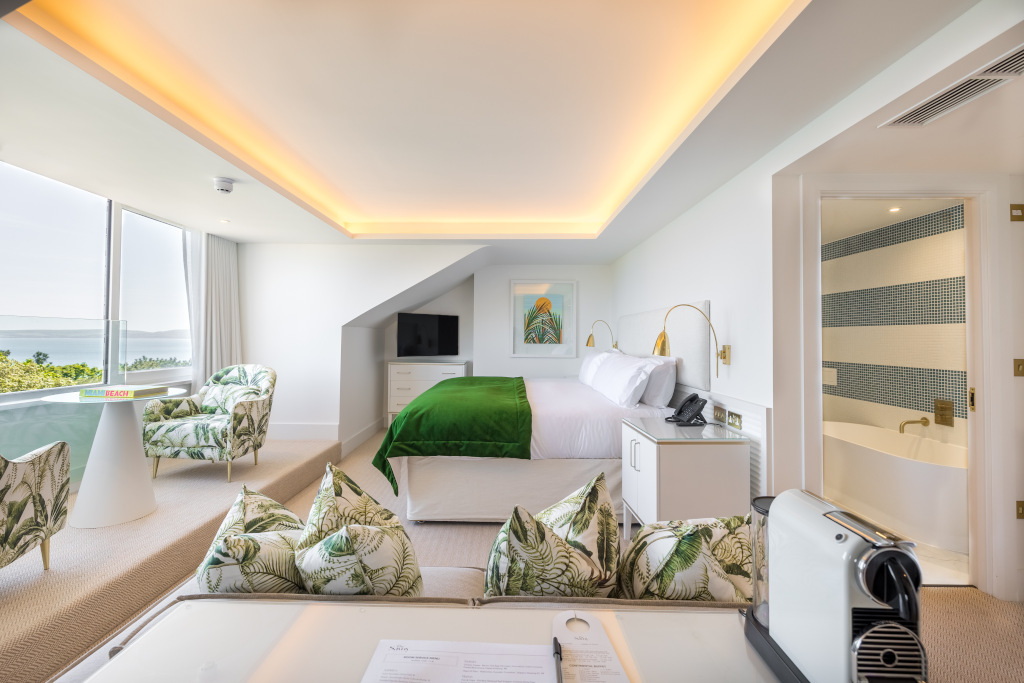 Bournemouth climbed to fame during the 1800s, when hotels and guest houses, a pier, arcade and its famous Winter Gardens popped up to encourage visitors who made good use of the extended rail links in order to take the sea air. While there's always been a glitzy side to the area, until recently it has languished in fake tan territory while cheap flights offered guaranteed sun in hotter destinations. Until, that is, the pandemic struck. Scenes of packed golden sand beaches over the summers when Brits were stuck at home brought Bournemouth sharply back into focus — perhaps it has something to offer after all? If Roach's new muse is anything to go by, it certainly does. His Nicolas James Group (which owns the Harbour Hotels Group) has transformed the site of the old Savoy Hotel, pumping £25 million into a first-phase refurbishment to create 73 high-ceilinged rooms with huge, bright ensuite bathrooms featuring white marble, gold taps and Malin + Goetz products.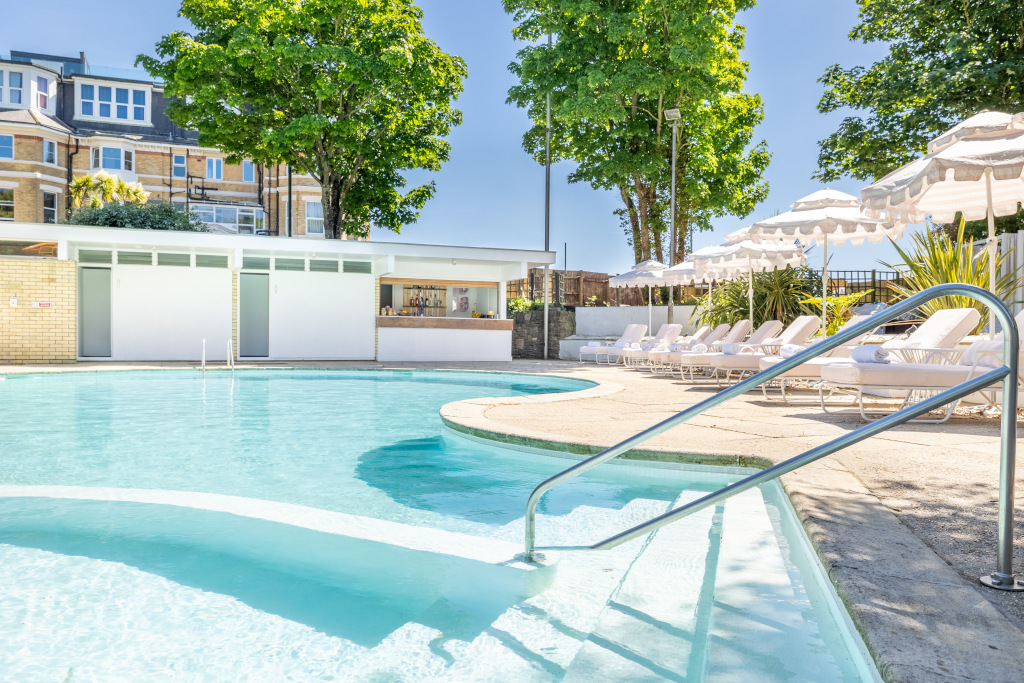 There are also ten luxury garden suites with outdoor hot tubs, a restaurant and bar with sunny terrace that will eventually overlook a 30m infinity pool, and a revived garden and pool with private poolside cabanas. Besides the new pool, there's more to come. Phases two and three include a roof-top bar, restaurant and cottages, a spa lawn and beach-side bar/café that Roach hopes will become a destination on the West Cliff in its own right.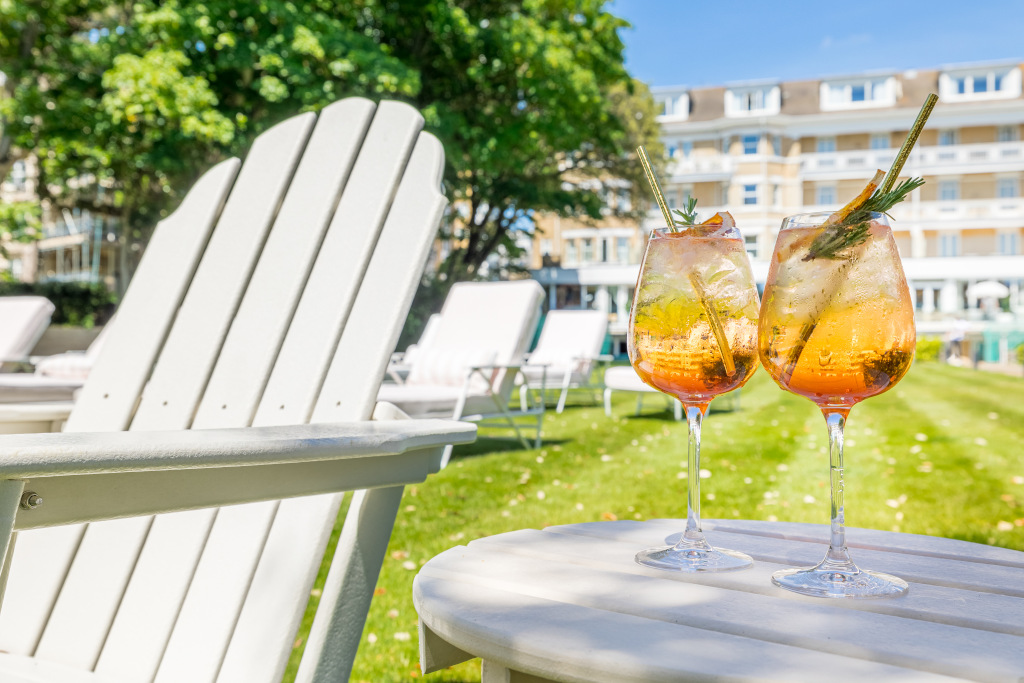 NICI guests can explore the area by bike or take to the sea in kayaks and on paddleboards — all free to use. There are outdoor summer cinema evenings planned, Sunday yoga on the lawn and DJs in the bar on Saturday nights, where the only drink to have is the house 'South Beach Punch' served ice-cold in a gold pineapple.
EAT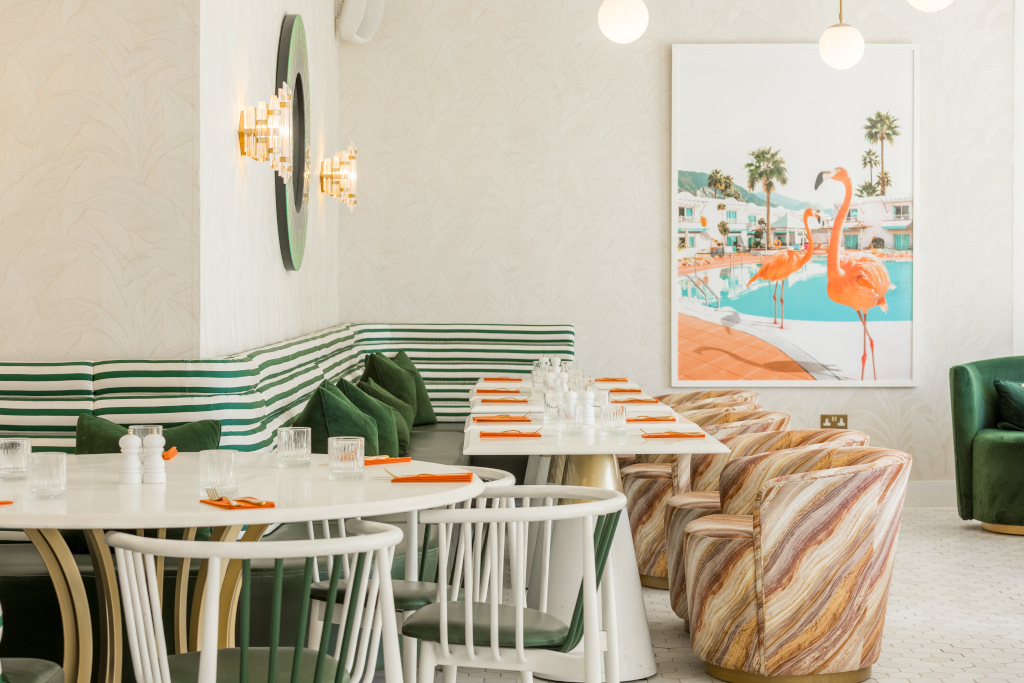 The sunny South Beach restaurant, bar and terrace with its floor-to-ceiling windows and seductive views to the sea will fast become a destination in its own right. Especially with the rum-filled golden pineapples.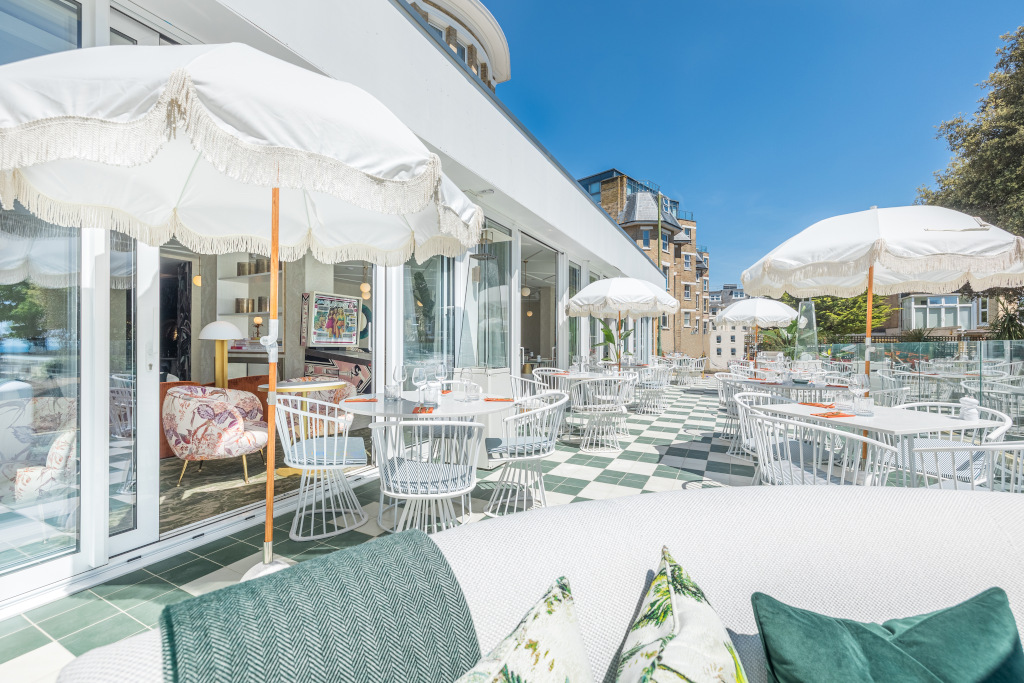 Canadian chef Keelan Currie (The Goring, The Capital, The Dysart) has created an eclectic mix of plates inspired by Miami, Italy and Asia that sit admirably well alongside British seaside classics. Where he can, Currie capitalizes on the South Coast's glorious fresh, local seafood. So whether you crave Southern fried chicken, South Beach sushi or Tofu Pad Thai after a long and busy day at the beach, this menu is ripe for exploration – helped by its light pricing (most mains are £10-20). The kitchen will pack a picnic lunch for guests bound for the beach, including oysters, a selection of salads, sandwiches and desserts – priced from £45 for two people.
FINAL WORD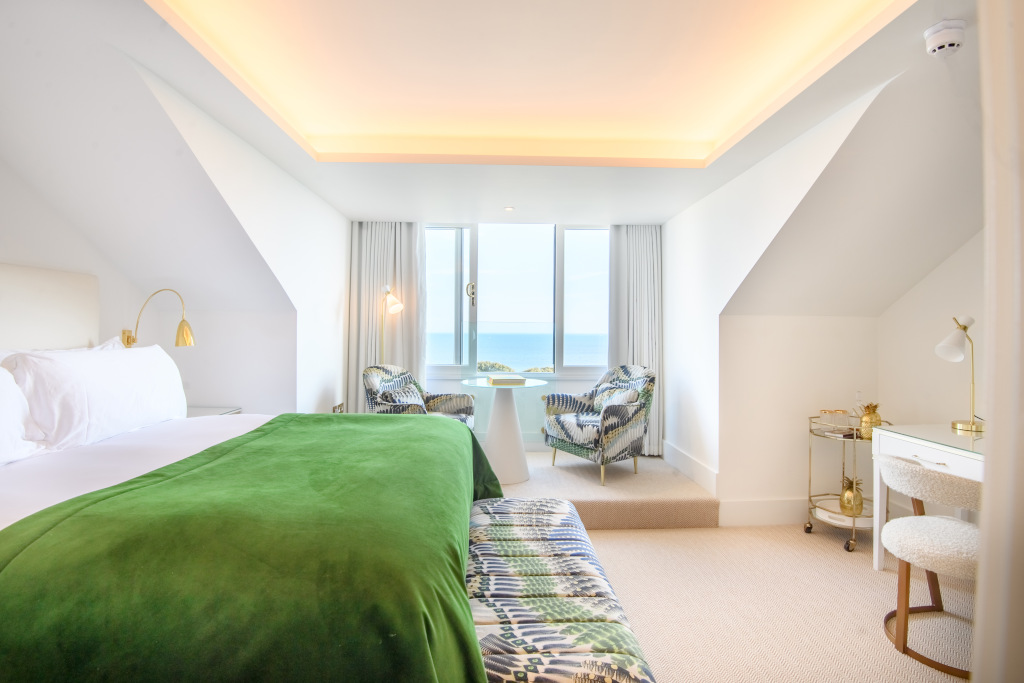 THE NICI is an extravagant, fun and slightly surreal experience, with Roach's passion for the Miami lifestyle is evident in every vibrant corner. The hotel has already made a splash in the town so one can only guess what lies in store once phases two and three have been completed, too. Our tip? Book a room with a sea view and balcony; you won't regret it and will definitely feel like you've gone somewhere.
Book it:
Rooms from £175
01202 018555; thenici.com
READ MORE: 
We Have Found The Ultimate Feel-Good Solo Staycation / Hot New UK Hotel Openings To Know In 2022 / Review: Staycation At The Idle Rocks, St Mawes