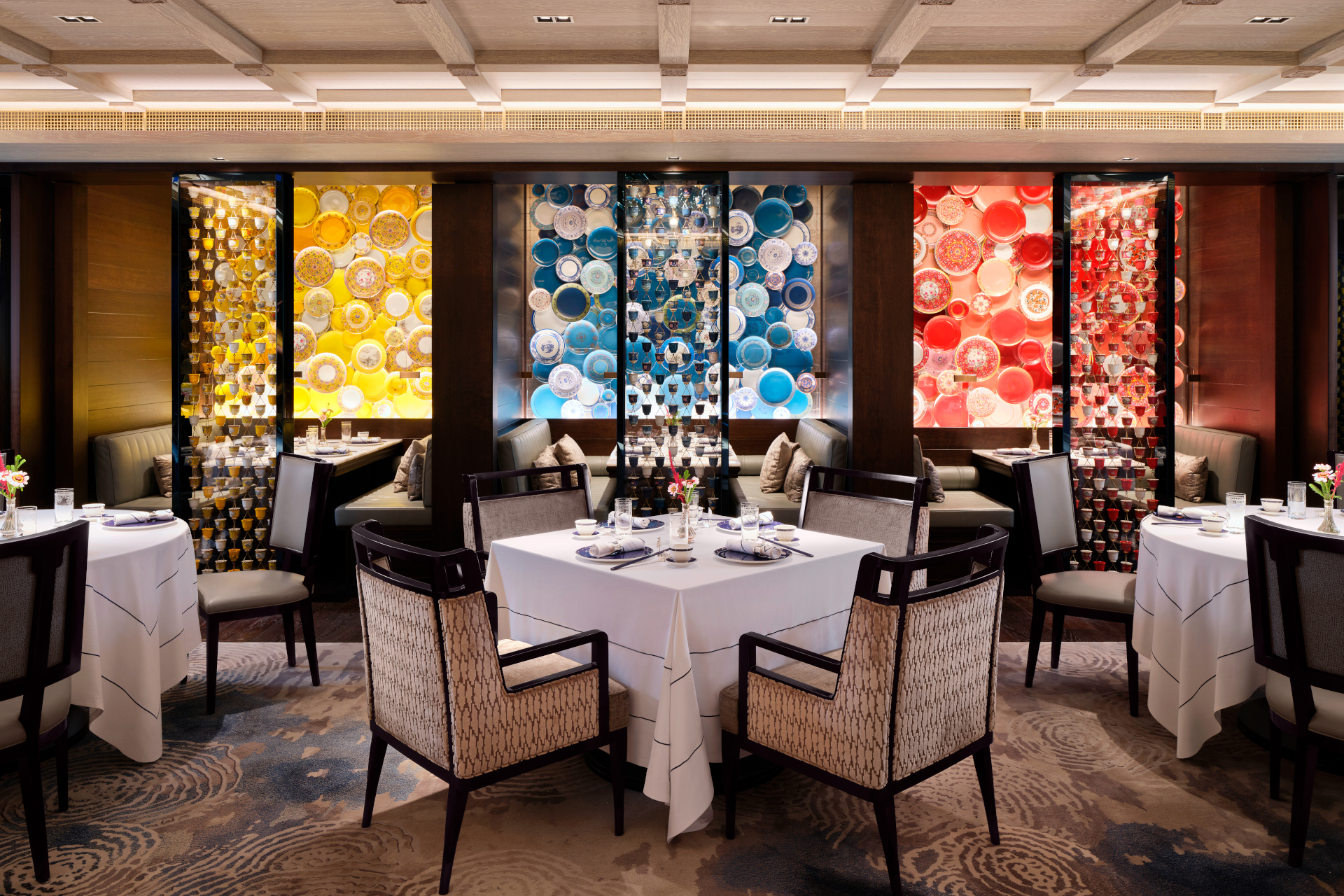 Take A Look Inside This Billion-Pound Hotel
The Peninsula is the newest hotel opening to hit London
London is home to some of the best hotels in the world (as declared by the 50 Best Hotels Awards), with many more set to open in the coming months. One recent arrival is The Peninsula London, a five star establishment with a hefty development price tag.
The Peninsula: London's First Billion-Pound Hotel
Opening its doors earlier this month (on 12 September 2023), The Peninsula London is the latest establishment to pick up a coveted Belgravia postcode. The hotel, which is situated near Hyde Park Corner and next to Wellington Arch, is part of leading hotelier group The Peninsula Hotels.
But aside from its prime location, what has made this hotel the talk of the town is its hefty price tag. Development for The Peninsula London is estimated well over £1 billion, making it the city's first billion-pound hotel.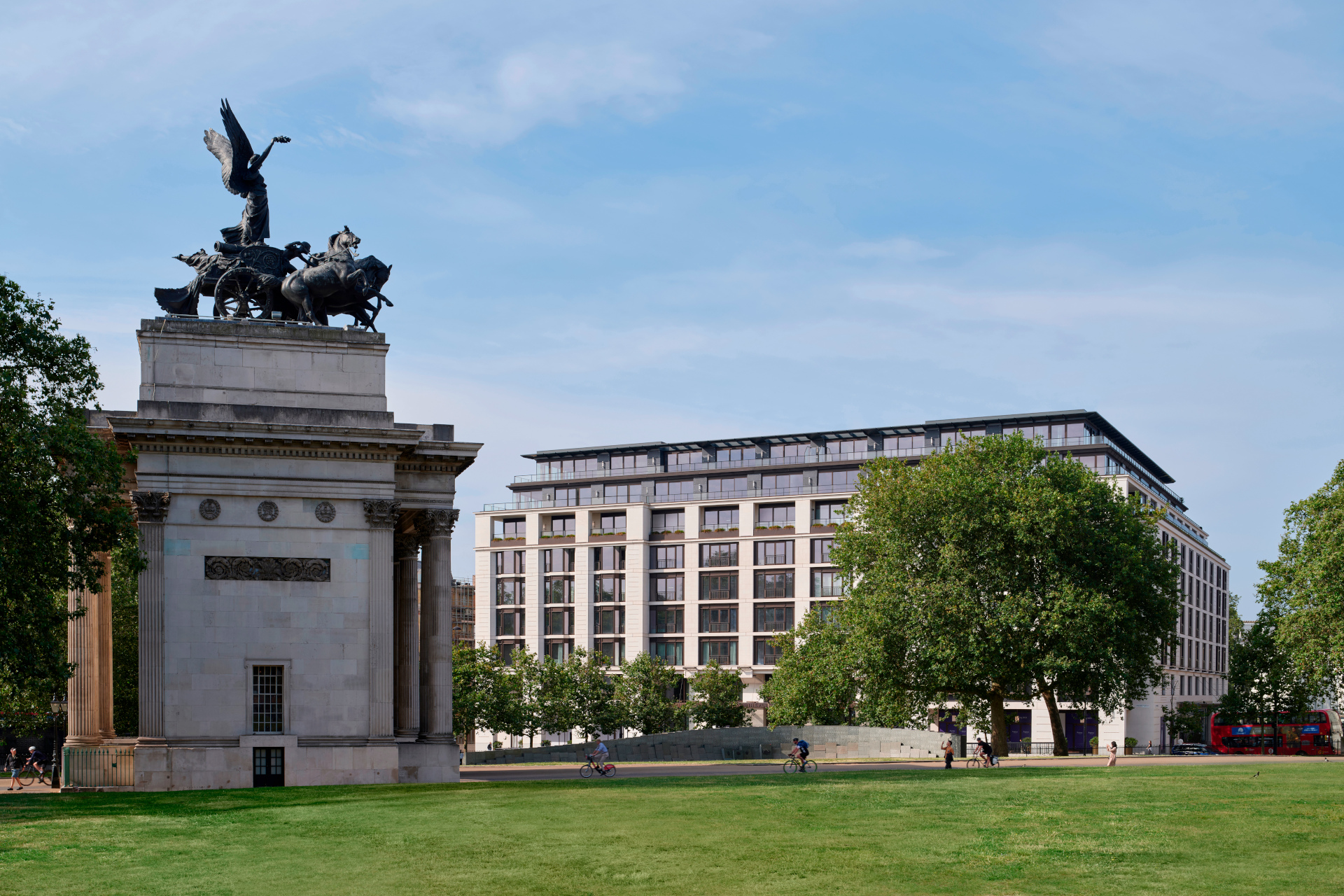 And you can certainly see where the money went. The hotel itself was designed by Hopkins Architects, with a goal to fill the space with natural light while complementing the local architecture. The building surrounds an off-street courtyard designed by Enzo Enea, complete with climbing jasmine, wisteria vines and two 120-year-old Japanese maples (the oldest trees of their kind in Europe).
Inside, the glamour doesn't stop. There are 190 rooms and suites available to book, starting from 50 square metres in size. The design of each room, curated by Peter Marino, was inspired by grand British houses and the natural world. Think light and airy spaces (courtesy of the floor-to-ceiling windows) with bespoke furnishings (from mahogany-panelled dressing rooms to onyx stone bathrooms), textiles, and original artworks that evoke a chic private residence.
Hungry guests can make their way to one of the many restaurants, cafes and bars in the hotel. Try afternoon tea accompanied by live music in The Lobby; freshly-made, light bites in The Peninsula Boutique and Café; Chinese cuisine and cocktails at Little Blue; a Michelin-starred feast courtesy of Chef Director Claude Bosi at rooftop restaurant Brooklands; or a nightcap amongst the stars at the Brooklands Bar.
Sound divine? We think so too. But this isn't the last we'll be hearing from The Peninsula London. The hotel has plans to open up a spa and wellness centre come November, complete with treatment services, fitness studio and 25 metre indoor pool, as well as a ground-floor retail arcade housing nine luxury boutiques (currently confirmed are Asprey, Mouawad and DMR – David M Robinson Jewellery and Watches).
A massive ballroom will also open its doors in November, offering a special events venue for guests to enjoy. The St. George Ballroom has space for up to 450 guests, as well as two elevators big enough to fit cars (if you fancy making a revving entrance). There's even an intimate cinema room, which can be booked for up to 15 people.
Look Inside
Great British Craft
In-keeping with the hotel's celebration of British culture, The Peninsula London engaged in a number of special collaborations with acclaimed British artists and creators. 'We are excited to have enlisted the talents of these extraordinary "Best of British" creators and suppliers to collaborate on important touchpoints throughout the hotel, from glassware and colleague wardrobes to original art and bespoke room fragrances,' said Sonja Vodusek, Managing Director of The Peninsula London. 'These exciting partnerships are perfectly aligned with our enduring commitment to supporting the art, culture, and community of The Peninsula's new home in Britain.'
There were seven major collaborations in total, including:
A bespoke wardrobe for staff at The Peninsula London created by fashion designer Jenny Packham, marking her first hotel partnership. The garments take inspiration from British style icons of the 1960s, as well as traditional Asian designs in a nod to The Peninsula Hotels' heritage.
Brooklands, a new rooftop bar overseen by one of Britain's leading chefs, Claude Bosi, who will serve up contemporary European dishes featuring seasonal and sustainably sourced produce from the British Isles and beyond.
A line of bespoke in-room bath products crafted by British-based perfumer Timothy Han, made using fine ingredients like shea butter and sweet almond oil and housed in packaging that is 99.9 percent free of single-use petroleum plastics.
Nearly 200 original artworks scattered throughout the hotel, created by over 40 artists from The Royal Drawing School.
A dedicated tenant plot in AgTech company Zero Carbon Farms's first working farm in Clapham, where The Peninsula London will be able to grow purpose-grown salad greens and herbs to the hotel's food outlets.
A bespoke line of porcelain dishware by designer Richard Brendon, embellished with an exclusive concertina pattern.
Two special cuvées – a Brut Reserve NV and a Rosé NV – have been exclusively selected for The Peninsula London by English sparkling wine makers Coates & Seely.
And there's also The Peninsula London's new ground-floor retail arcade, which will host nine luxury boutiques – many of which will be British luxury labels, like iconic jewellery, leather and gifting brand Asprey.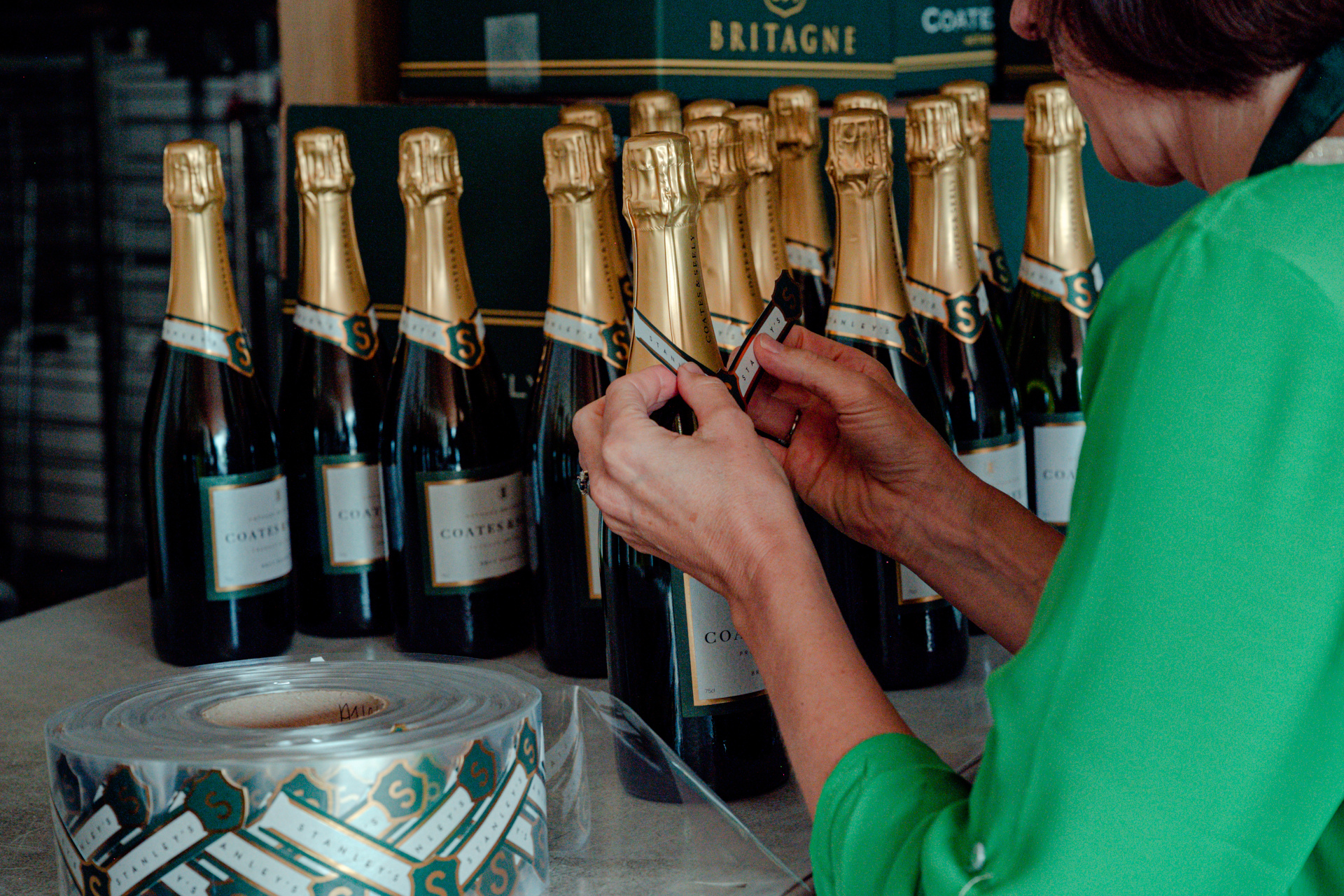 How To Book A Stay
The Peninsula London has an introductory offer, which guests can use to book a stay for £1,300 per night until 30 November 2023. This includes daily breakfast, used of a house car, flexible check-in and check-out and other benefits. peninsula.com
Images courtesy of The Peninsula