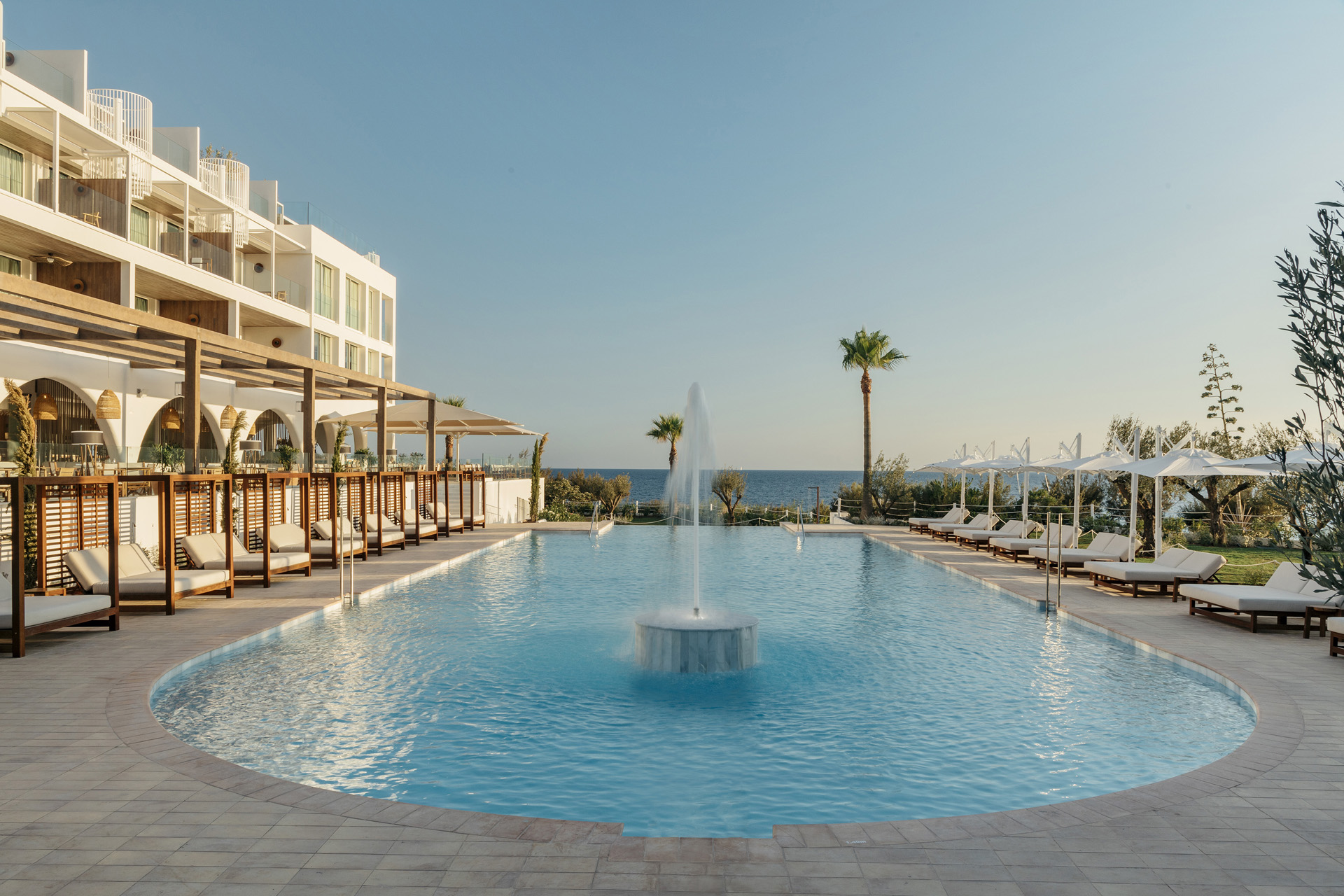 Look Inside: This New Opening Sets a Benchmark for Sustainable Hotels
---
The luxurious Villa Le Blanc Gran Meliá opened in Menorca in July
Sustainable hotels are at their best when they are sustainable from conception. Enter Villa Le Blanc, Gran Meliá's latest opening in Menorca which is an energy-efficient, carbon neutral hotel set to become a new Mediterranean hotspot for the climate conscious. Here's everything you need to know.
Sustainable Travel News: Good News You Need To Know
New Sustainable Hotel Opening: Villa Le Blanc Gran Meliá, Menorca
Located in an idyllic natural setting on Menorca's Santo Tomás Beach, Villa Le Blanc Gran Meliá opened in July, complete with exquisitely designed rooms with private pools, suites measuring up to 130 square metres, an Anne Semonin wellness area and spa, and dining facilities championing local cuisine led by restaurateur Joan Canals. 
Sustainable from the outset, Villa Le Blanc is the product of a renovation – led by architect Álvaro Sans of ASAH Studio – of what was once the Sol Beach House Hotel. With indoor-outdoor living at the fore, simple and contemporary design is combined with luxurious detail across 159 rooms, including 14 Premium Rooms and 86 Supreme Rooms.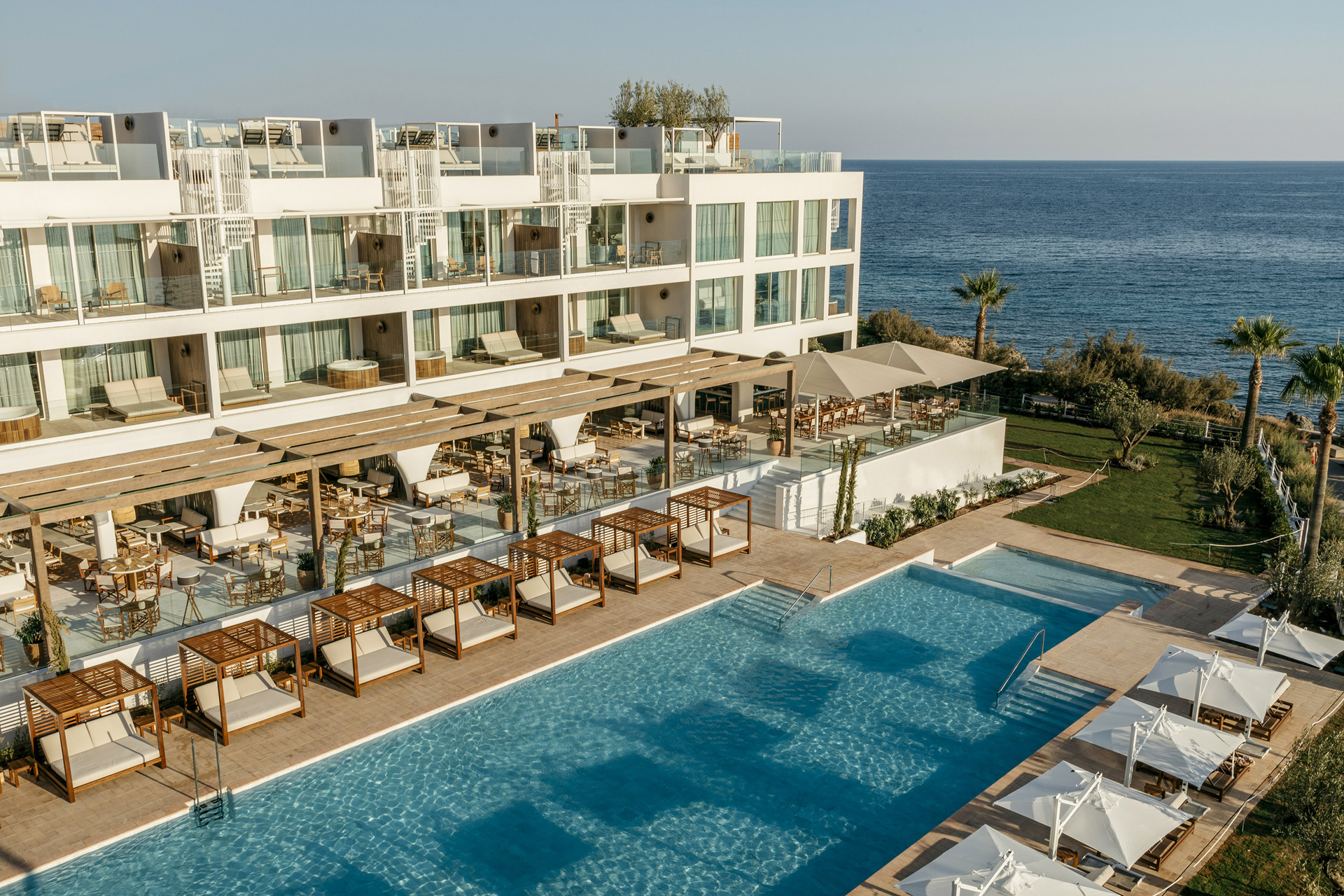 New Sustainable Opening: The Greenhouse, Iceland
'Villa Le Blanc is inspired by the vernacular architecture of the island villages,' said Sans. 'Among other features, special prominence is given to the Menorcan arches and the whitewashed walls so typical of local houses.'
When renovating, sustainability was considered at every stage. 'From a technical point of view, we have rescued the traditional use of tiles, which have been used down the ages in Menorca to combat the rainy winters and which traditionally were always painted white to reflect the heat in summer,' Sans said.
At completion, Villa Le Blanc aims to achieve a carbon neutral footprint by incorporating facilities and technologies that will enable it to reduce its scope 1 and 2 emissions by 87%. The hotel will also explore alternatives to offset any emissions produced to ensure net zero status.
The location between Mahón and Ciutadella – declared a Biosphere Reserve by UNESCO in 1993 – is ideal for exploring the island's cultural and natural attractions. Dining facilities pay tribute to local products, using the finest fresh ingredients from the island farms.
'Villa Le Blanc is a dream come true for our company,' said Gabriel Escarrer, Vice President and CEO of Meliá. 'A project like this allows us to move forward towards hotel decarbonisation. Villa Le Blanc is also in such a special place as the Biosphere Reserve of Menorca, making it one of the most tangible results of our commitment to a hotel model based on excellence, responsibility and sustainability.'
Hotels For Foodies: Delicious Destinations for Gourmet Globetrotters
LOOK INSIDE