Winding Down At The Windmill Bay Hotel – Review
The ideal destination for those wanting a more tranquil Greek holiday
Just a ten-minute drive away from Zante town in the lush Ionian Islands of Greece, the laid-back village of Argassi has plenty of gems for tourists seeking a more authentic holiday experience – and the newly revamped four-star Windmill Bay Hotel is one of them. Nilufer Atik checked it out.
Read the C&TH Responsible Tourism Guide
Winding Down At The Windmill Bay Hotel – Review
STAY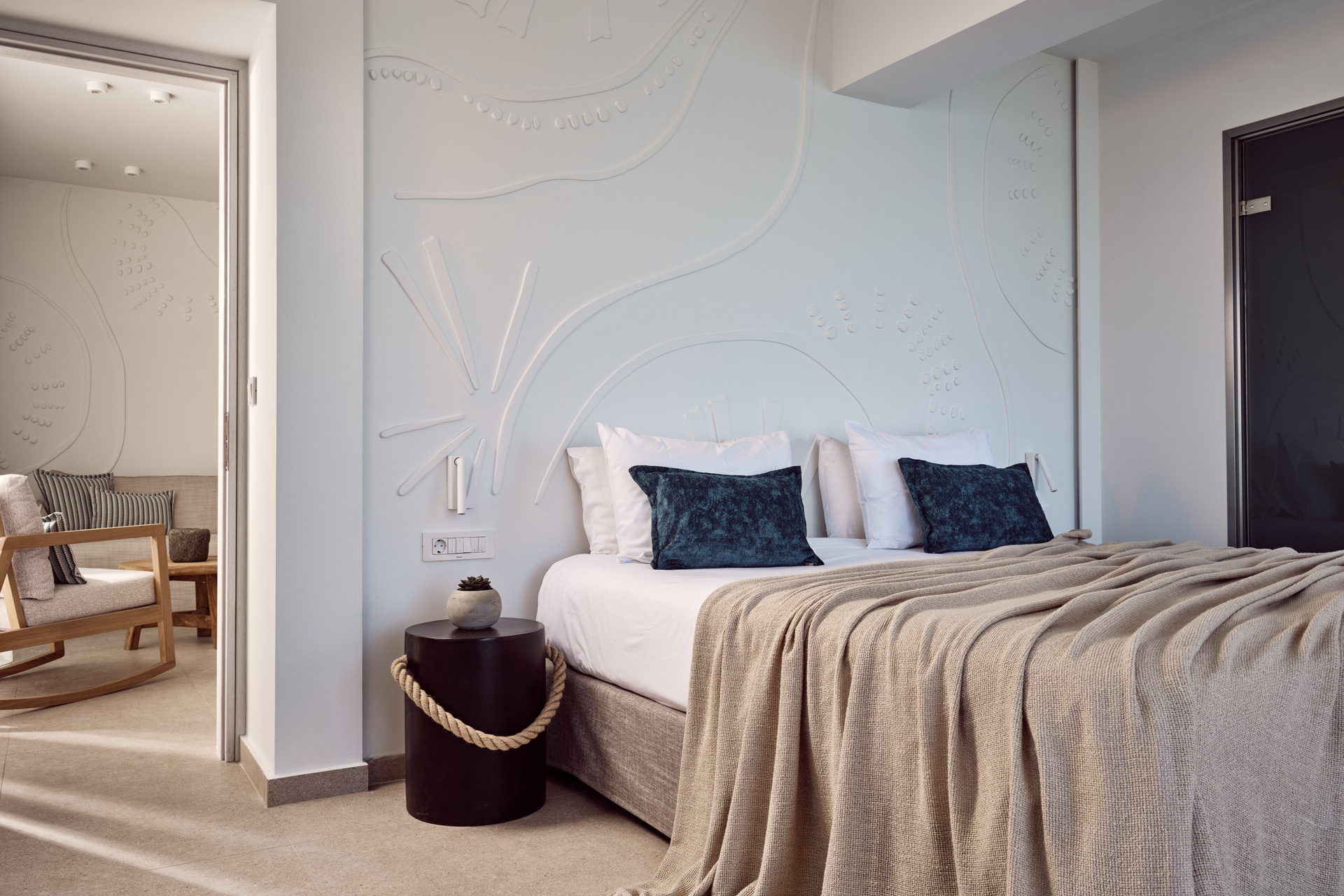 Overlooking the sparkling Ionian Sea in southern Zakynthos (also known as Zante) sits the relaxed resort of Argassi. Set against the magnificent backdrop of Mount Skopos, it's the ideal destination for those wanting a more tranquil Greek holiday away from the booming nightclubs and karaoke bars of more popular tourist spots such as the nearby Laganas.
And amid the scattering of hotels, studios, and apartments within a stone's throw of the small, sandy beach in the laid-back village, you'll find the recently renovated Windmill Bay Hotel. Designed with families and couples in mind, the elegant and stylish 57-room hotel reopened in Spring 2022 as a contemporary offering with a strong emphasis on modern Greek design combined with comfort.
The hotel has taken several steps to make holidays more sustainable since its renovation, such as replacing all single-use plastic straws and drinks bottles, as well as making the toilets and showers water efficient. Rooms vary from a studio double garden view for two at the lower price range to a more spacious superior double sea view room, and up to a superior junior sea view suite which houses up to five people and features an outdoor whirlpool.
The semi-circular design of Windmill Bay means that all rooms look out towards the sea, so you will either wake up to a glorious view of the Ionian or the bay of Zante Town. They also come with a balcony and all mod-cons, including air conditioning, which is a must, as temperatures can soar up to the mid-30s here in summer months. 
The suites are ample in size and feature a mini-fridge, a pull-out sofa, a double bedroom and an en-suite walk-in toilet and shower room with stonewash basins and delicious-smelling Greek toiletries. 
But it's the kidney-shaped pool which is the real focus point of the complex. Perfectly cool and never too busy, it also has a smaller, shallower kids pool beside it and plenty of sunbeds with freshly laundered towels each morning. Those wanting a bit more privacy, however, can either sunbathe on the terrace outside their apartments or descend a few steps leading directly down to the sea.

EAT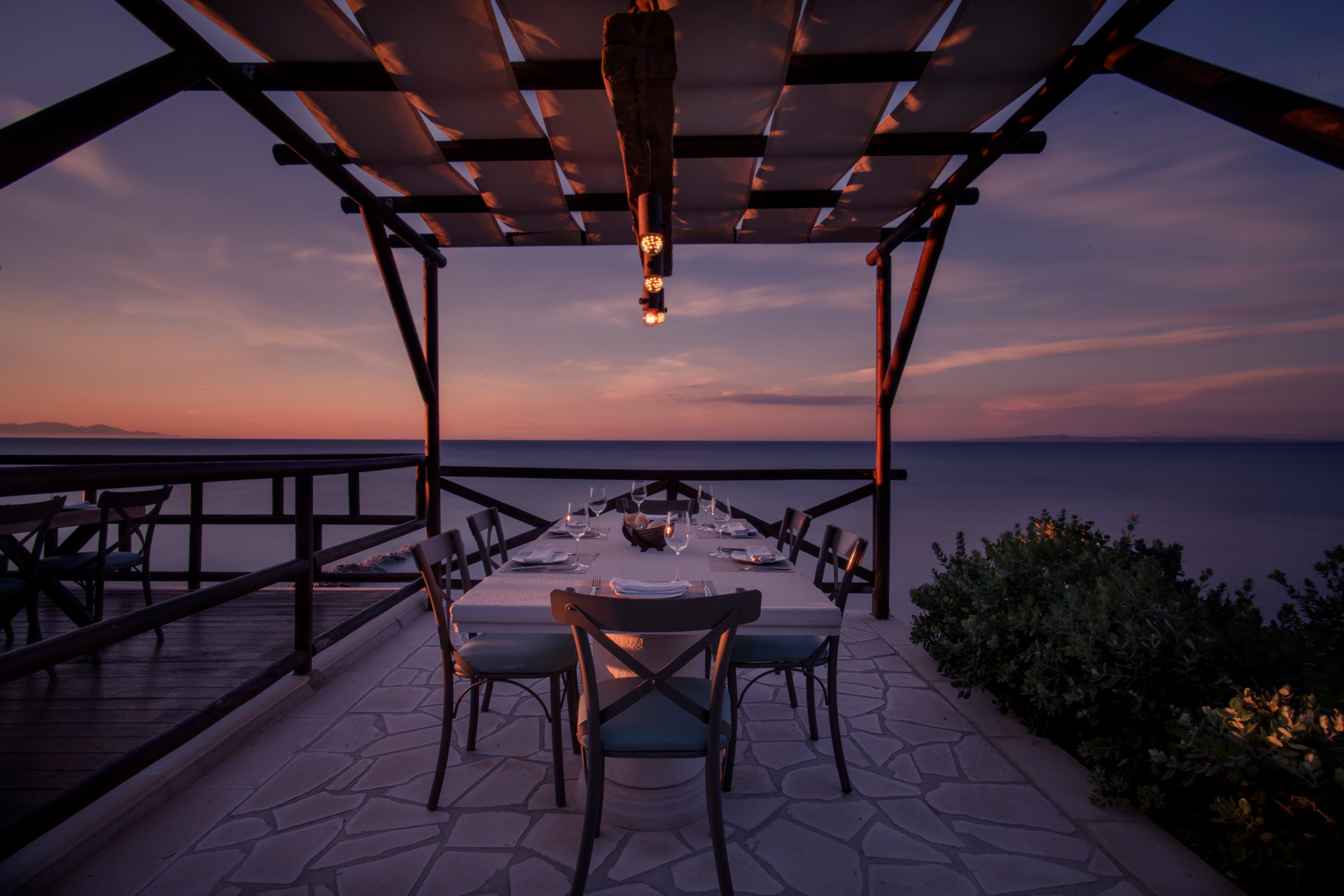 Food at the Windmill Bay is largely traditionally Greek, with a vast menu comprising Mediterranean delights such as moussaka and kleftiko at its outdoor Anadalis restaurant. The fresh mango smoothies at the poolside café during the daytime are to die for and breakfast in the morning features everything from traditional pastries, breads and cakes to a selection of meats and cheeses, omelettes, and fruit. There's something to suit all tastes and the staff are friendly and incredibly accommodating. The chefs rely on locally sourced produce, helping to bolster the local economy.
But if you fancy a change, Argassi town has plenty of quaint eateries such as the popular Green Frog, which offers the Dopio Village Sausage – pork sausage stuffed with Zakynthian local cheese and served with iconic Greek 'Ekma', mustard and spring onions. The food is reasonably priced here, and the restaurant also uses locally sourced, organic ingredients whenever possible to support local famers. They also have their own yummy brand of olive oil.

The Windmill Bay's more upmarket sister restaurant, Kavo, is a must if you want exquisite food combined with a breath-taking view of the Ionian Sea. The unique scenery and romantic atmosphere here create the perfect setting for an unforgettable meal. 
DO
While Argassi beach itself is quite rocky and small, there are plenty of larger and prettier alternatives a short taxi or boat ride away from the hotel, such as Porto Limnionas in Zakynthos – a small cove tucked away beneath towering cliffs with water so clear you can see right through to the bottom. It's ideal for those who love to snorkel, and a great place to escape the tourists and immerse yourself in the beauty of nature. Unlike more developed parts of the island, Porto Limnionas remains just as it was hundreds of years ago, with only one modest tavern perched on the rocks to provide sustenance for visitors. 

For a busier fun day out, head to the Zante Water Park a 20-minute drive away, where you can shoot down water slides and enjoy a fresh ice-cream or sorbet in the sun. Peters Tours in Zante town also offers full-day cruises around the island from as little as 30 euros per person.
THE FINAL WORD
If it's partying and late nights you're after, Argassi probably isn't the place for you, and you'd be better off staying in one of the more lively Zante resorts like Laganas. But if you're looking for a destination with spectacular views of the island, access to numerous beaches a short drive away, understated restaurants where you can sample traditional, quality cuisine, and somewhere close to the capital, this is your place. 
BOOK IT
Windmill Bay Hotel room rates start at €120 per night for a Superior Double sea view room, up to €500 per night for a Superior Suite sea view with whirlpool during the high summer season. windmillhotelszante.com