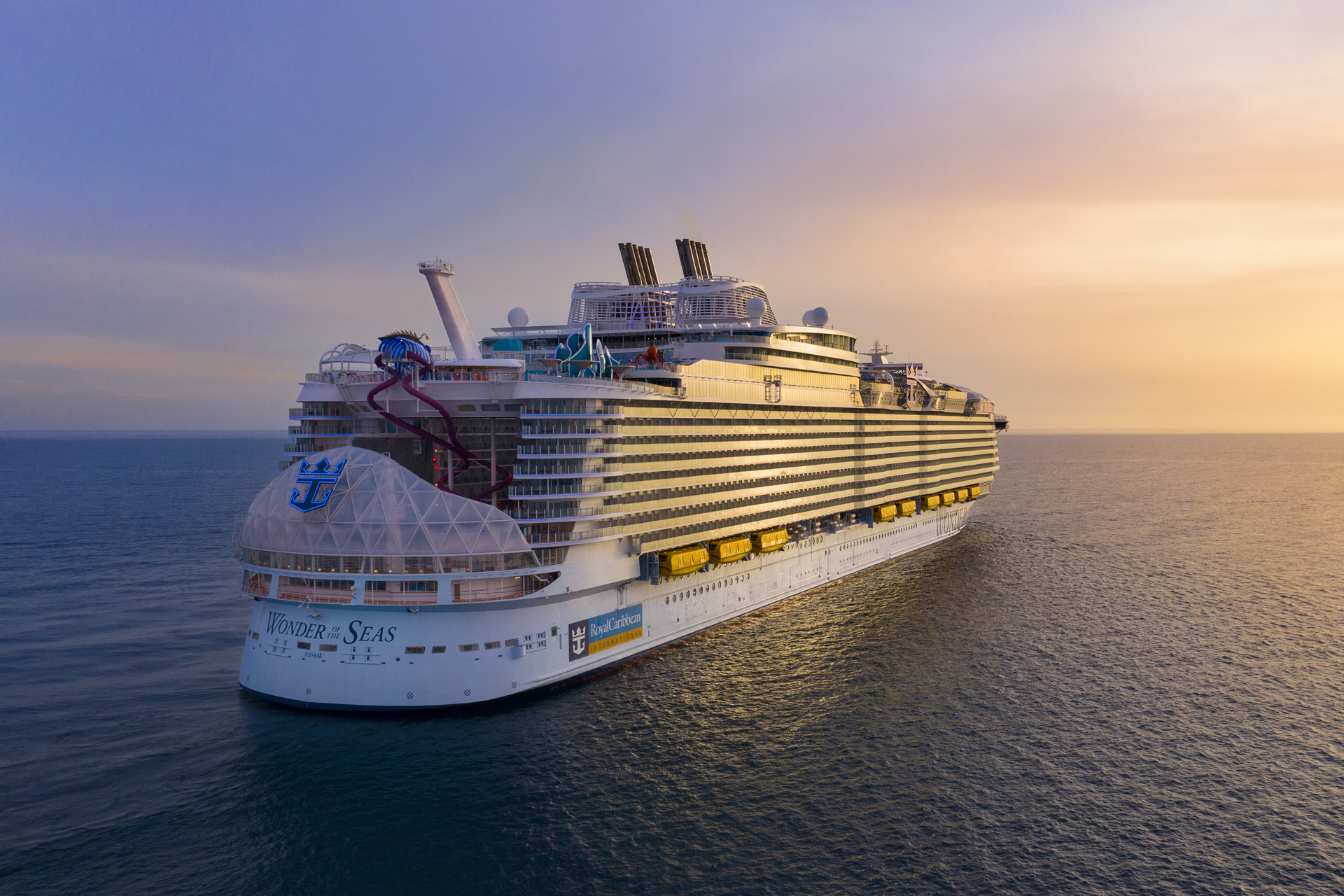 A Rejuvenated Way to Cruise: Wonder of the Seas Cruise – Review
All aboard the world's biggest cruise ship
No fear of claustrophobic cruising or being bored onboard with a Wonder of the Seas adventure – and don't be surprised if, even after a seven day sail, you haven't managed to visit the eight 'neighbourhoods' found on the world's biggest ship. A totally revamped and rejuvenated way to cruise – with so much to do, see and eat – Nathalie Eleni ventured onto a Wonder of the Seas cruise. Here is a round up of her favourite bits.
Read the C&TH Responsible Tourism Guide
Wonder of the Seas Cruise – Review
STAY
There is nothing quite like the lull of the ocean to rock you to sleep each night. Combine that with a cocooning bed and soothing sea sounds, and you've got one of the most calming night's sleep. 
A private Balcony Stateroom onboard Wonder of the Seas allows daytime relaxing, or a leisurely nightcap away from the rest of the ship, perfect when you want some peaceful 'me-time'.
If you are looking to indulge in a more VIP experience, the all-new Suite Neighbourhood is the place to be, with its own private members club exclusive to Royal Suite guests. Here, try 5 star dining at the exclusive Coastal Kitchen, or sunbathing on the new Suite Sun Deck, fully equipped with a crystal-clear plunge pool and private bar.
EAT
Giovanni's Italian Kitchen
There are a number of delicious food options onboard Wonder of the Seas. However – for some classic Italian comfort foods, exploding with mouth watering flavours, with the perfect twist of truffle oil – a visit to Giovanni's Italian Kitchen is a must. 
One of the onboard speciality restaurants, highlights from the Giovanni's menu include veal meatballs in Romana sauce, and hand-tossed hot and tasty pizzas, delivered straight from the oven. With a sommelier to suggest perfect wine pairing (from a wine list that ranges from Sangiovese to Super Tuscan), though the dress code is casual, the dining experience is far from it.
DO
For a lively drink with panoramic views, enjoy a cocktail at Vue Bar, the perfect place to watch the sunset or soak up the sun at the Caribbean pool deck, with two poolside bars and live music and a trio of high-speed waterslides. Or, if your focus is on pampering, enjoy a visit to the Vitality Spa, where full beauty and wellness options can be found. 
For families or those travelling with children, Wonder Playscape is a dream playground, with an underwater-themed play area, slides, climbing walls, games, an interactive mural activated by touch, and puzzles that will make life at sea a breeze for the adults.
FINAL WORD
This is a perfect holiday experience for couples or families alike. Like a majestical playground, the ship is full of activities and entertainment for all ages. There really is something for everyone.
BOOK
Royal Caribbean International is offering Caribbean and Mediterranean cruise itineraries on its new Wonder of the Seas ship from £799pp. The Wonder of the Seas cruise has energy and water management systems in place to reduce environmental impacts, as well as no single-use plastic on board where green ports permit this. royalcaribbean.com
MORE CRUISING
Cunard's British Isles Voyage / Southern Croatia by Sea