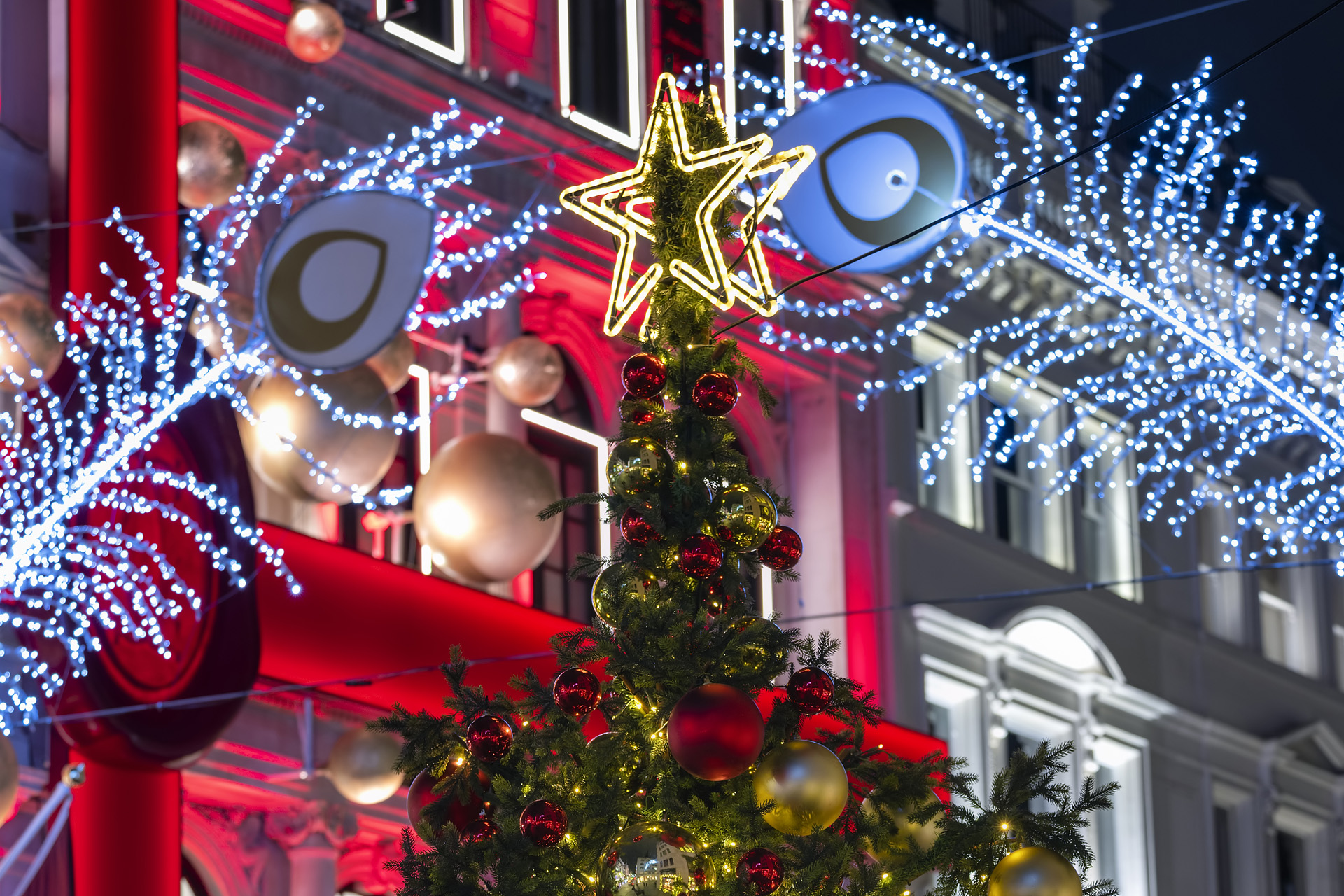 Preview: The Bond Street Christmas Lights Are Having A Regal Makeover
---
The best Christmas lights for jewellery lovers
The festive season is swiftly approaching, and London is ready and raring to be bedecked with Christmas lights. From Carnaby Street to Trafalgar Square, there are plenty of twinkling lights to behold every year but, this year, one of the city's most famous Christmas light destinations, Bond Street, is having a regal makeover.
Read the C&TH Responsible Tourism Guide
Preview: The Bond Street Christmas Lights Are Having A Regal Makeover
For the last eight years, Bond Street has consistently wowed visitors with its peacock inspired Christmas light display. However, over the previous 12 months, the Bond Street team have been working on a new design to unveil on 17 November 2022.
Conceptualised in celebration of the late Queen Elizabeth II's Platinum Jubilee, over 90,000 LEDs will emulate the magnificence of The Crown Jewels, a nod to Bond Street's legacy of hosting world-famous jewellery houses, such as Bulgari, Boodles, Cartier, David Morris, DeBeers and Tiffany & Co.
Consisting of 93,652 LEDs, the Bond Street Christmas lights will be fully recyclable, and manufactured using long-life, sustainable materials. Using LEDs creates an efficiency saving of 75 per cent, and the illumination hours will also be reduced from previous years to save energy.
Inspired by The Imperial State Crown – which symbolises the sovereignty of the monarch – the twinkling crowns will be visible at each of the key junctions on Bond Street. Strung at the crossings, running the length of Bond Street, will be shimmering platinum, gold, diamond and pearl 'necklaces', and gateways at the north and south will welcome guests to the street with a tiara-style gateway in gold, silver and pearl lights.
Bond Street's royal association stretches long into history. The street itself was created by Sir Thomas Bond in 1686, who wanted to be close to the palaces of St James', and played a key role in drawing high calibre merchants, artists and artisans to the area. Today, Bond Street and St James' boast more Royal Warrants than any other area in the UK. 
DISCOVER
Featured Image (c) Getty (cropped).