Charlotte Metcalf has a Zoom chat with Shaun Bailey, the Conservative candidate to be London Mayor.
Conversations At Scarfes Bar: Shaun Bailey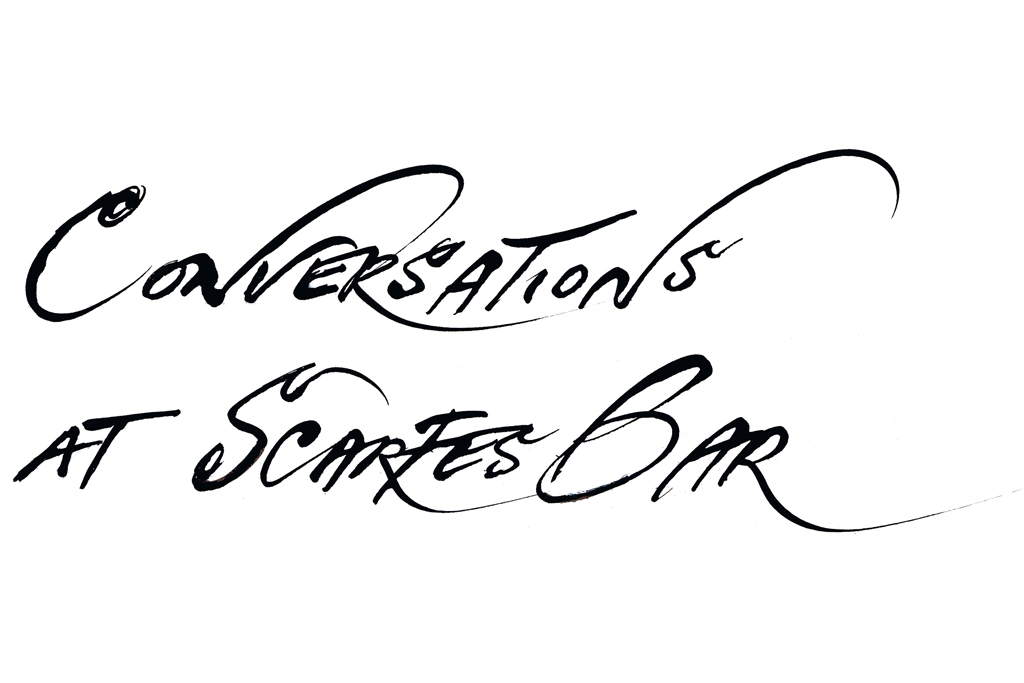 Even in isolation, Shaun's wearing a pristine, pressed shirt and talking to me from a tidy, uncluttered room, which makes me regret not figuring out how to change my Zoom backdrop. 'No one trusts a posh black Tory,' someone said later when I mentioned Shaun and I found myself arguing that he might look posh but he originally hails from a Ladbroke Grove council estate, giving him invaluable experience of London that few other politicians can claim.
Shaun grew up with his mother, brother and the occasional uncle. 'It's not popular to say this but men and women are different,' says Shaun. 'My uncles made a big impact because having a man around makes boys feel there's someone to defend them or they start being aggressive.' He grins, 'Anyway I'm West Indian and boys need men to teach them to play cricket.'
Shaun's cousin was in the Cadets and so his mother pushed him to join too. It was here he says he learnt about team work, succeeding and taking pride in being British: 'If you don't understand Britishness you won't understand how to get ahead and Cadets made me see that being Jamaican and British wasn't either-or but both. It gave me two bites at the cherry – two cricket and rugby teams, Usain Bolt and Adam Gemili.'
Shaun made it to university but afterwards Shaun's mother was rehoused into a single bed unit and Shaun went through desperate periods of homelessness until a friend rescued him. He became a 'detached' youth worker, meaning he operated from the streets not a building: 'Youth work's not table tennis and biscuits. I'd be wherever I could start a conversation – at the Witch's Hat outside Grenfell Tower, on the estates, at the 452 bus stop.'
Then Shaun went to a meeting about young people chaired by Lord Nash and the Centre for Policy Studies. 'Everyone there was talking several versions of rubbish and I said as much,' chuckles Shaun. 'Lord Nash thought it was hilarious.' They struck up a friendship, Shaun wrote such an impressive paper about deprived youth that the politicians soon began circling and Steve Hilton brought David Cameron to hear Shaun speak. 'David suggested I should be a Tory candidate but the idea was so far removed from my mind that I said, "Don't call us, we'll call you!"' laughs Shaun.
The turning point was Lord Nash telling him he needed to figure out if he was a Tory: 'Everyone I grew up with traditionally voted Labour but I realised I was definitely a Tory – and so were they without knowing it! Being Conservative is being independent rather than being dictated to, believing in what you can achieve. The Left behaves as if poor people have no agency but I hate blame – your problems might be someone else's fault but no one's going to fix them apart from you.'
Life took an upward turn when Shaun met Ellie, his wife of 15 years in a local bar: 'I can't ever say I'm a dancer but I love it and I was the only one dancing so she noticed me and we got talking. I put her in my phone as Ellie the One. On our first date I wanted to impress her so much but my car didn't start so we just sat in it eating Müller Corners and playing music till the battery died.' We discuss the relative merits of Müller jam or crunch corners (he prefers jam) and then we move on to the serious issue of London's crime.
Shaun's quick to point out that there's an 11-year high in homicide, 39 per cent in burglary, 42 per cent in knife crime and that the 'hidden horror' of domestic violence constitutes 10 per cent of all crime and leads to more crime. His solution is to have a record number of police officers and specialist units to protect the vulnerable, which he'll fund them with a one per cent levy on hotel rooms, bringing in around £48 million to fund 734 officers. 'Our reputation for being a safe city is what brings so many visitors from all over the world and we mustn't lose that,' he insists. He also plans to invest in art and culture, thus attracting even more visitors and creating employment.
When it comes to the challenge of defeating Sadiq Khan he's blithely dismissive: 'Sadiq's only popular because he's a visible celebrity but his current housing plan is antisocial and immoral. He wants 55 per cent of housing to be one-bedroom flats but we need family housing so parents can support their kids better. Five minutes with a parent is worth five hours with any youth worker. We need to help parents challenge their kids and the middle classes must stop being guilty and woke and stand up against sexist and violent attitudes in rap and games.'
What really strikes me is how ready Shaun seems, clear about and certain of his goals. So how frustrated was he when coronavirus delayed the mayoral elections by a year? He smiles ruefully, 'My family was gutted after all the sleepless nights and attacks in the press but the extra year will give me a chance to be more visible. Practice and pressure will just make me better and better.' I have no doubt.
In Brief
Where are you isolating and who with?
At home in Harold Hill, Romford with my wife Ellie and our children, Aurora, 13 and Joshua 10.
Daily exercise regime?
We all do Joe Wicks together – we're quite relaxed but it's not about how hard you go but how consistently you do it.
What has isolation taught you?
Spending time with my family has taught me to relax and given me perspective. And they're all suffering from my new cookery skills – I've become a bit of a dessert specialist.
What are you hoping for in a post Covid world?
For people to be united in their passion for their local community – there's already been a huge uptick in local neighbourly work.
MORE SCARFES BAR:
Nicholas Coleridge / Jay Rayner / Nicole Fahri / Caroline Coon / Jonathan Yeo 
---