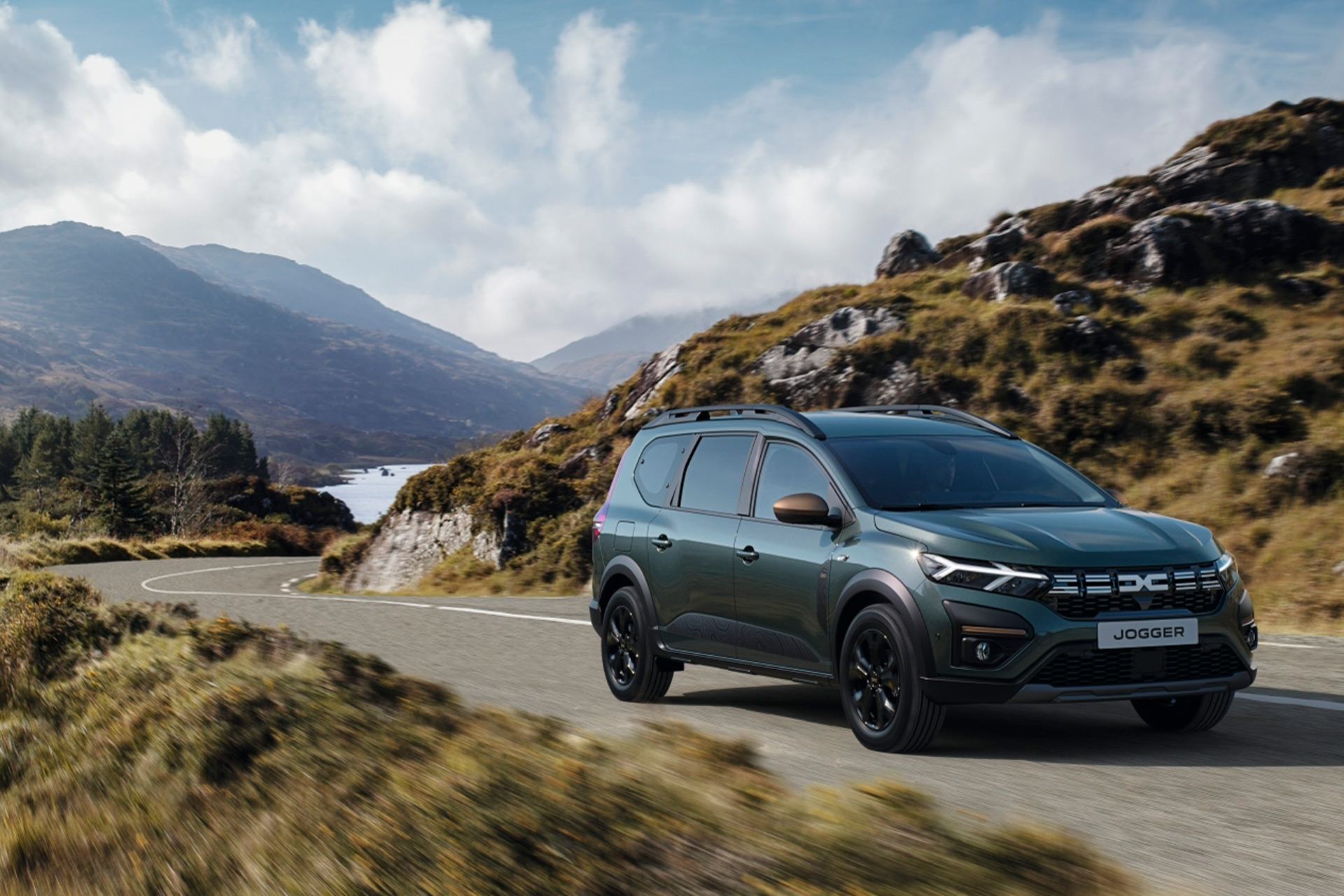 Dacia Jogger – The Green Lane
A bargain buy for eager campers
The cheapest camper van on the market is a £17,000 estate that adds a double bed for an extra £1,200. Motoring editor Jeremy Taylor and sustainable fashion expert Jessica Saunders stretch out in the budget Dacia Jogger.
Car Review: Dacia Jogger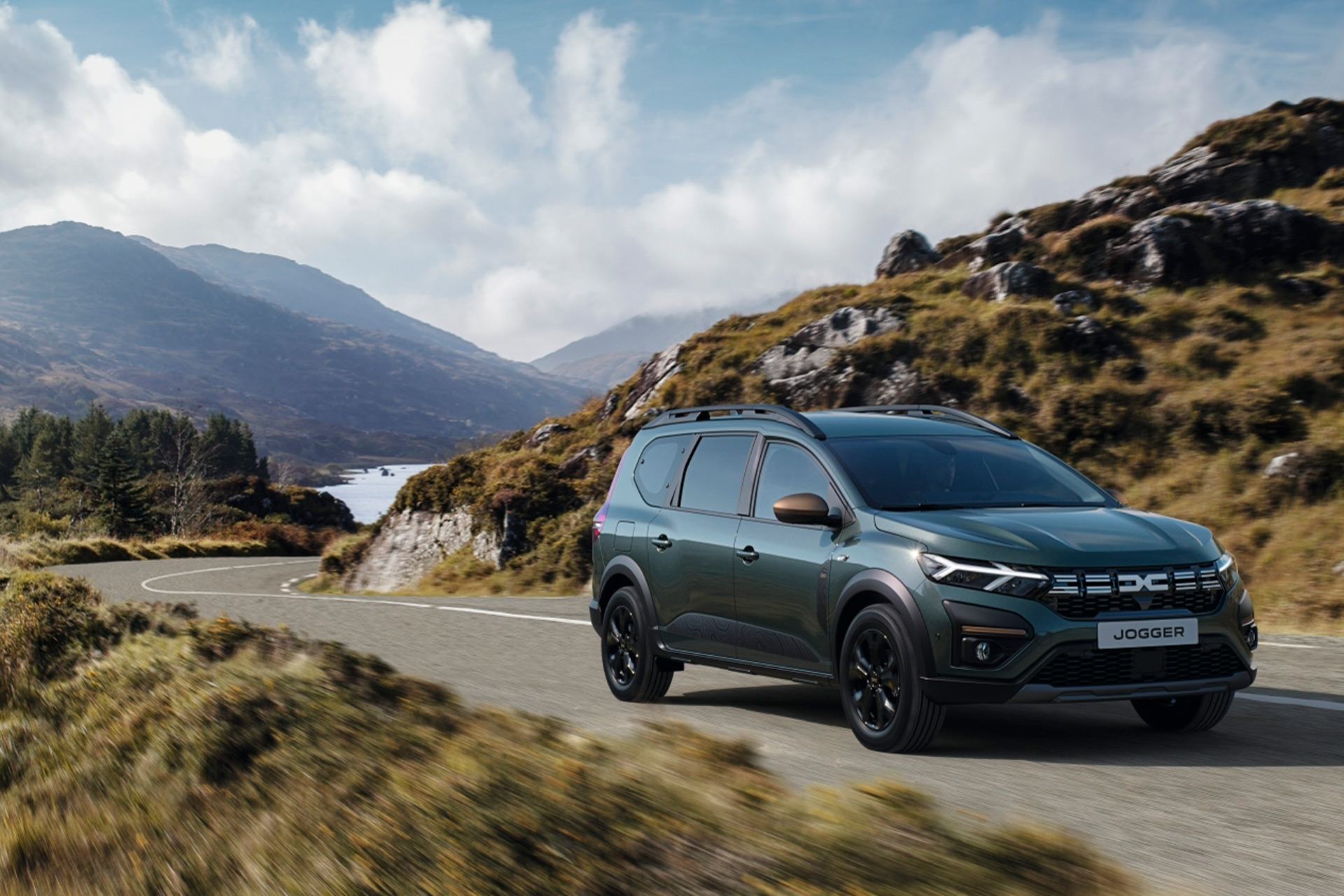 JS – Let's get one thing clear, there isn't much 'stretching out' inside the Dacia Jogger, even when fitted with the Sleep Pack option!
JT – Yes, I was more likely stretching the truth but the Jogger is still an absolute bargain when you consider the 'budget' VW Caddy California rival starts at around £32,000. It's a neat piece of kit for people who just want a simple bed for the night.
And you can attach an optional tent that fixes to the back of the Jogger and provides masses of space for an entire family to relax.
Well, our test Jogger did come with the tent but there were no instructions, so we didn't get very far putting it up. A shame really because the tent is actually longer than the Jogger and looks immensely practical in photos.
Definitely one of those tents you need to trial at home first before embarrassing yourself on a campsite! But the Sleep Pack is a typically brilliant offering from Dacia.
At first glance it looks like a giant wooden box that has been crafted to fit perfectly in the boot. The unit only requires around two minutes to turn into double bed. In fact, it takes longer to install the purpose-made blinds to all the windows.
We had a bit of fun trying to pop the blinds in but they work really well once in place. The mattress then rolls out on top of the box and voila – you have a double bed. It is a little claustrophobic at first but I soon fell asleep.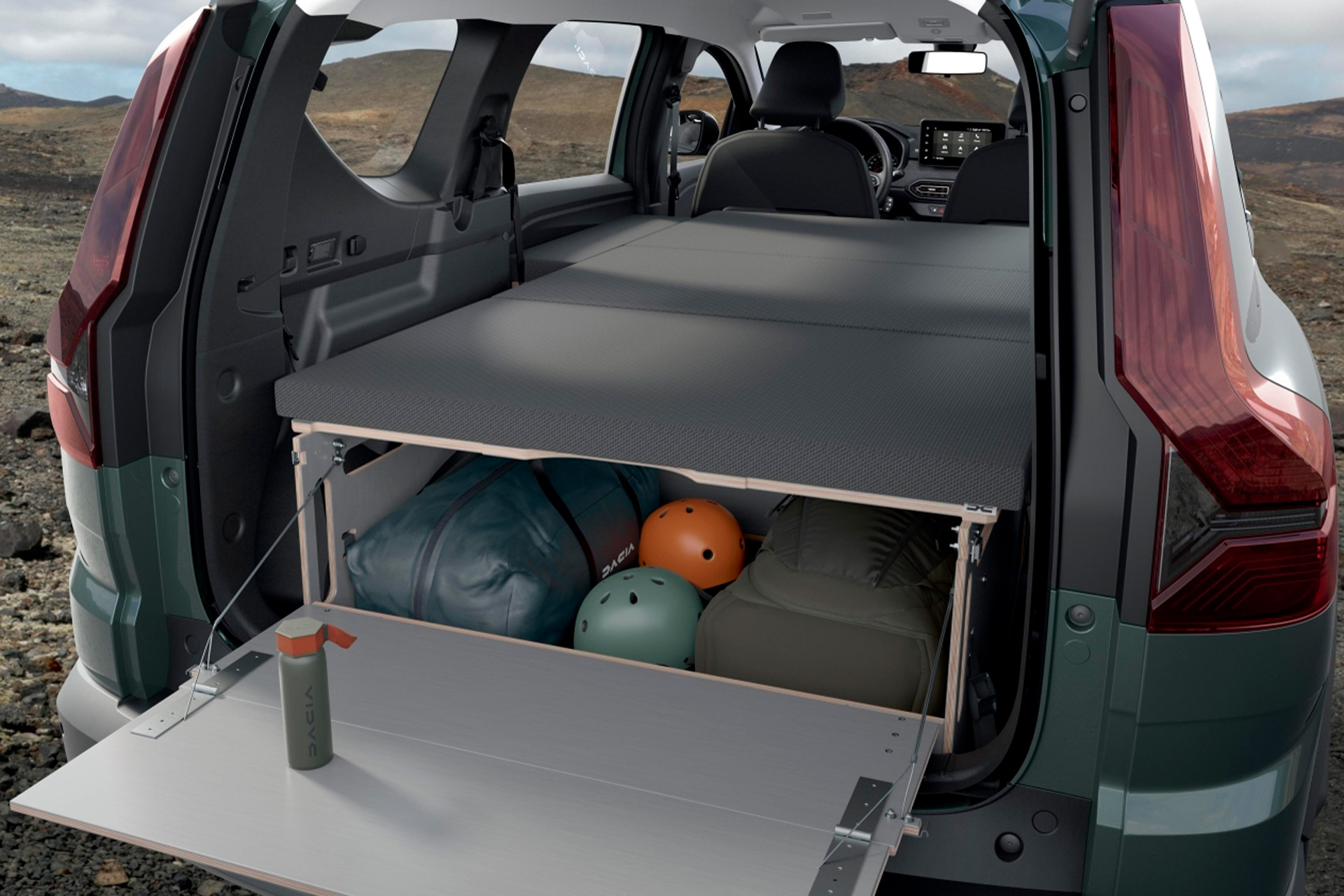 It's certainly more of a bed on wheels that an actual camper van. You really need the tent to add that extra level of space. 
Our model was 110 petrol model, is there a greener offering?
The Hybrid 140 version is capable of over 55mpg and starts at just over £18,000. Our car was also the new Extreme version of the Jogger, with a more rugged appearance.
So, after the brilliant Dacia Duster we reviewed recently, the Jogger is another bargain buy for people who don't care about the badge on the bonnet?
It is. As well as being Britain's cheapest seven-seat car, the Sleep Pack adds a whole new dimension to Jogger ownership.
It's no sports car but for this sort of money, there's very little that offers so much for so little.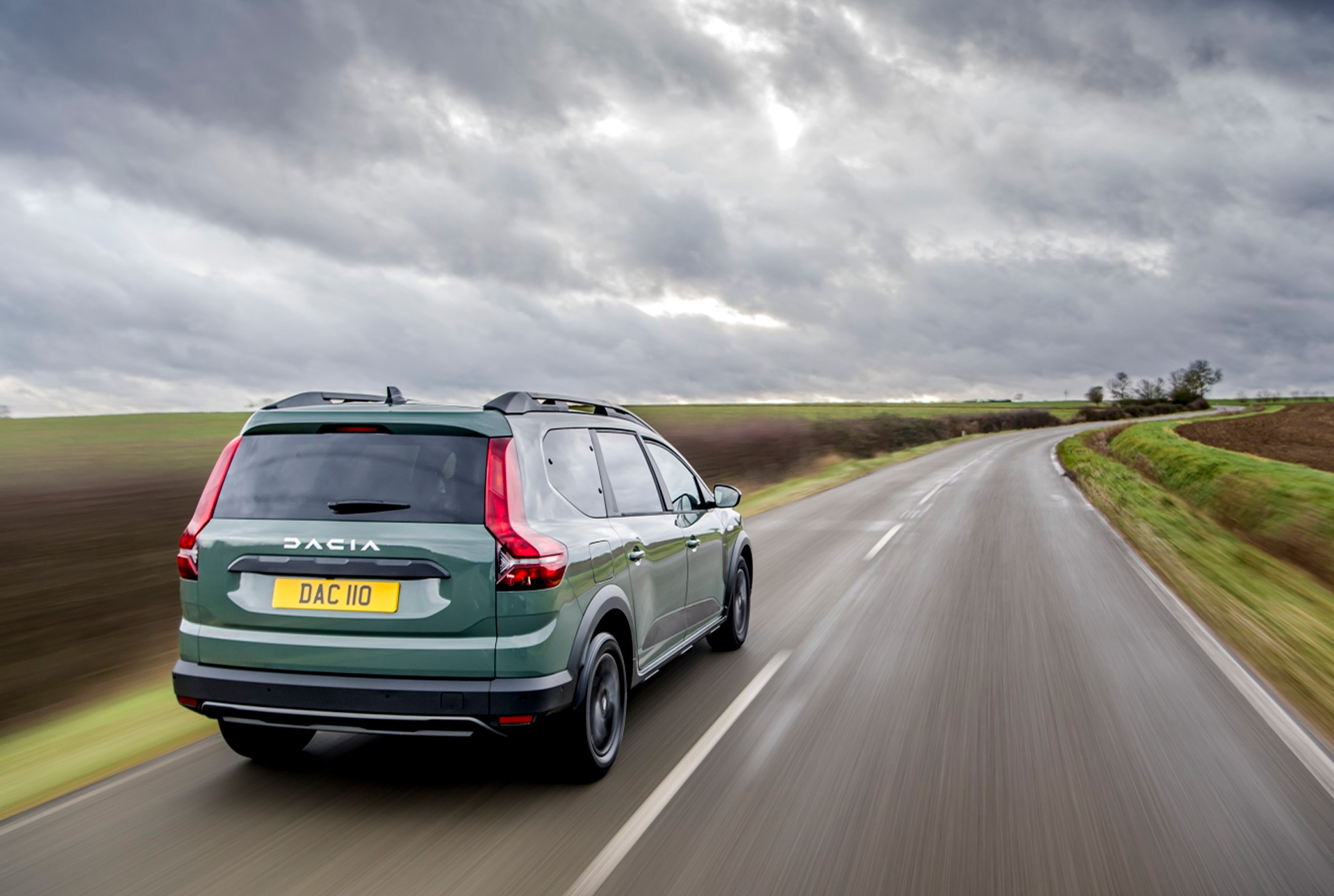 Jessica Saunders is Director of Programmes at London College of Fashion, studying for a PhD in sustainable e-textile design.