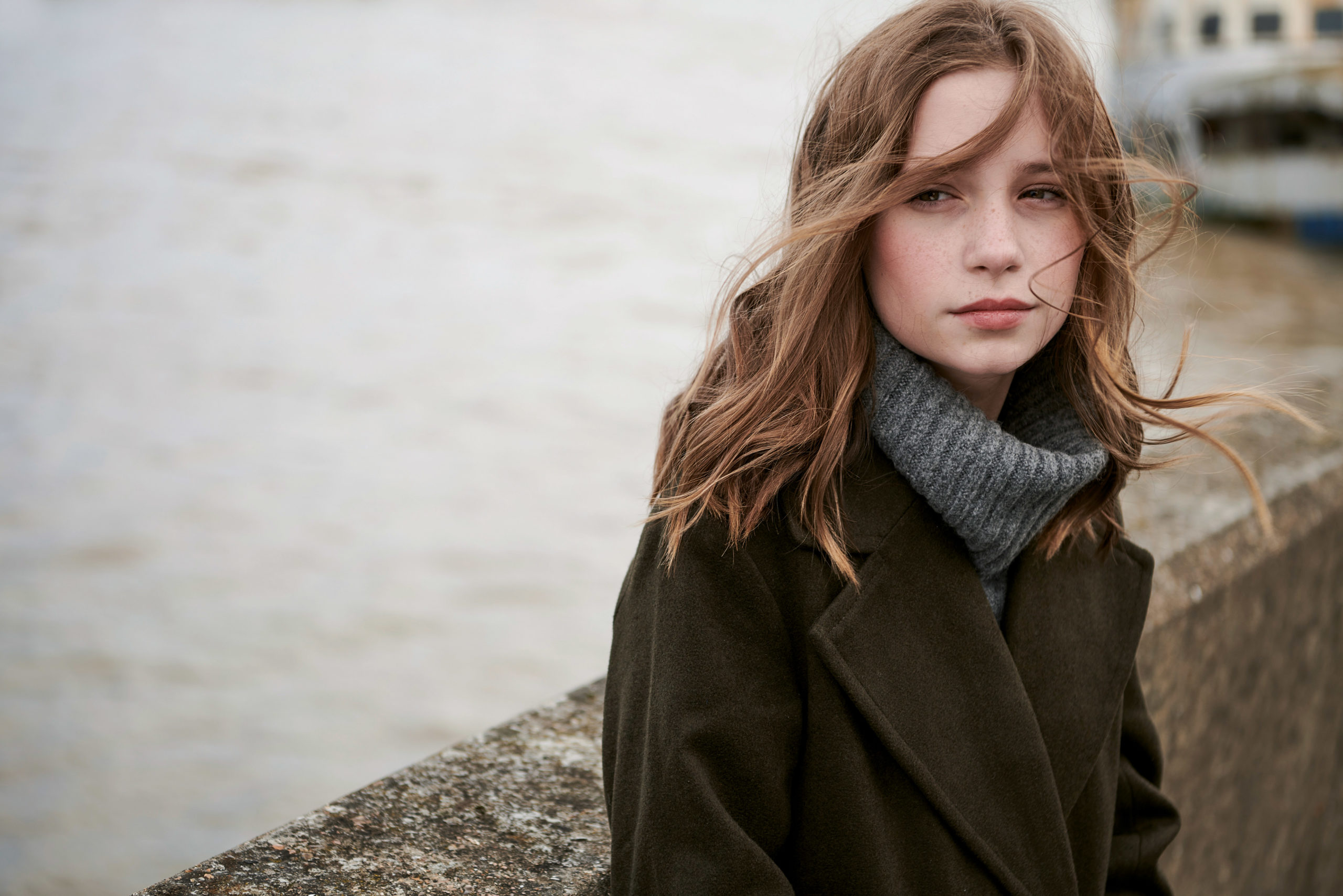 Green Shoots: Dixie Egerickx Shares Her Lockdown Lessons
---
Dixie Egerickx talks climate change, vegan brownies and what she's looking forward to post-lockdown
Ahead of the release of the new Secret Garden film this summer, C&TH finds out what actor Dixie Egerickx has been up to during lockdown. Plus – a peek at the stills from the upcoming 2020 adaptation.
It's tempting to describe Dixie Egerickx as an up-and-coming actor, when the reality is she's already arrived. Dixie leads the latest cinematic revival of The Secret Garden, the beloved book by Frances Hodgson Burnett, and has already appeared in several feature films, as well as on stage with the National Theatre Live in Young Marx; she's also part of the star-studded cast for the new Game of Thrones prequel series. In The Secret Garden she more than holds her own alongside an impressive line up that includes Colin Firth and Julie Walters – meaning we'll be seeing a lot more of Dixie on our screens in the years to come.
Where did you spend lockdown?
I have spent the entirety of lockdown at home with my family which has not been without its challenges – for any of us! However, there have been definite positives to the situation. Thankfully we have all stayed well and healthy, and our enforced incarceration has allowed us to pause and reflect on what's really important.
How have you been keeping busy?
Online school has been taking up most of my time, but I've made my fair share of banana bread – and I've taken up morning runs on the common. Face-to-face castings have obviously ground to a halt, but I have had a few taped auditions to keep me busy.
What have you learnt over the past few months?
One of the things that I have found hardest to deal with when it comes to acting is the uncertainty that comes with it, and how that affects everything else in my life. At my age and with my friends that has always felt like a 'me' problem until now. The pandemic has taught me that nothing is ever really certain for anybody, and that I have so many reasons to be thankful and I should remember that.
What are you looking forward to most this summer?
I'm looking forward to spending time with my friends again. I've really missed seeing them at school every day and FaceTiming just isn't the same. Hopefully, cinemas will be open very soon and The Secret Garden will be released – its message of hope seems more relevant now than ever.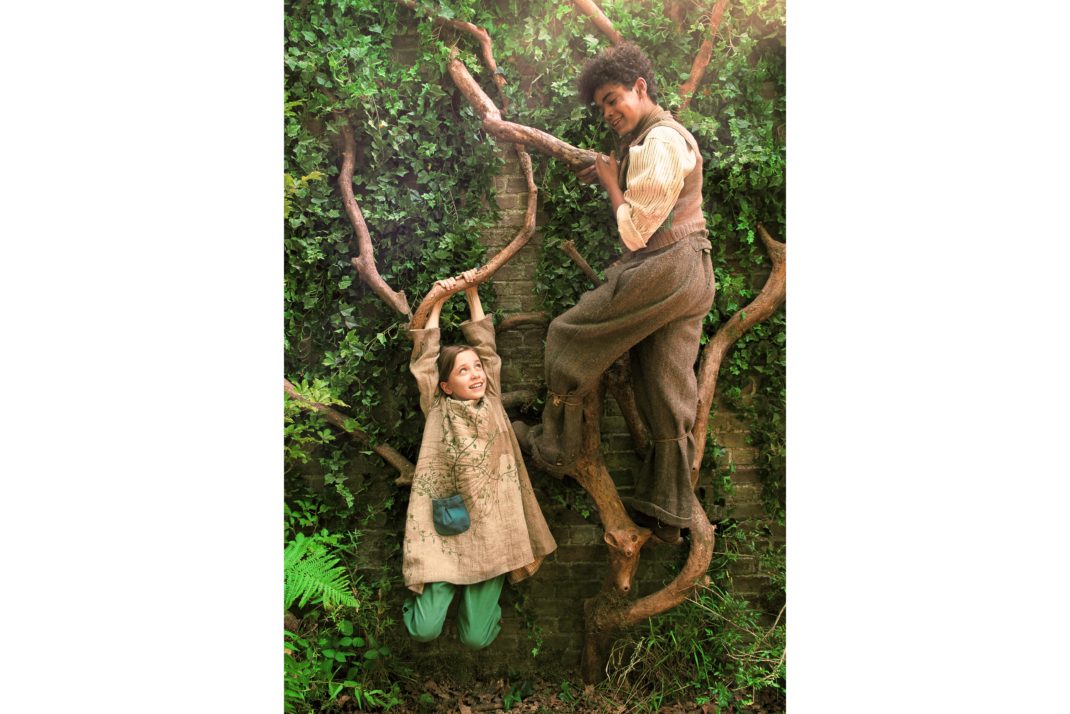 Where's the first place you want to escape to?
We have a home by the sea in Wales that we haven't been able to visit since lockdown began. It's in a beautiful place and we've spent every summer there for as long as I can remember. The beaches of the Gower are really beautiful and Langland Bay will always be very special to me – full of happy memories of my brother and I playing endlessly in the rock pools and eating sand-coated chips. Hopefully friends will be able to come and stay with us and life will start to feel normal once more.
What have you been reading?
I have recently finished reading The Island of Dr Moreau by HG Wells. It's not my normal choice of literature but I found an old paperback in the bookcase at home and I have to say I found it really gripping. It's such a weird story and not that long but it is so imaginatively written that I really got into it.
What have you been watching?
I have actually been watching quite a lot of films, which isn't always possible when life is more hectic. I re-watched Lady Bird because it's one of my favourites – the whole cast is incredible and it makes me cry every time. I really enjoyed The Edge of Seventeen which again was sad but I loved it! I've also been binge watching Black Mirror, which is so creepy yet fascinating at the same time.
What have you been listening to?
I love listening to music, and lately my playlist has consisted of bands like Wallows and Two Door Cinema Club, as well as artists like Frank Ocean and Declan McKenna.
What makes you smile?
My two cats, Sven and Olaf – I've had them since I was little, and they make me smile every day. They are Maine Coons and behave more like dogs than cats – they're huge, affectionate, fluffy and very noisy.
What would really improve your life?
Probably some serious action on climate change – if the adults could get their act together it would improve everyone's life.
What's your signature dish?
Vegan chocolate brownies, which I've made so often I could probably bake them with my eyes shut. I think it would be pretty cool to make them for Billie Eilish.
A daily ritual?
I do try to do something musical every day – I play the piano, guitar and ukulele and when I finished The Secret Garden some of the lovely people involved bought me a small banjo and a mandolin. I know I don't practise any of them to the extent that I probably should, but a little every day keeps the guilt at bay.
Dixie stars in The Secret Garden, in cinemas later this year
Read more C&TH Interviews