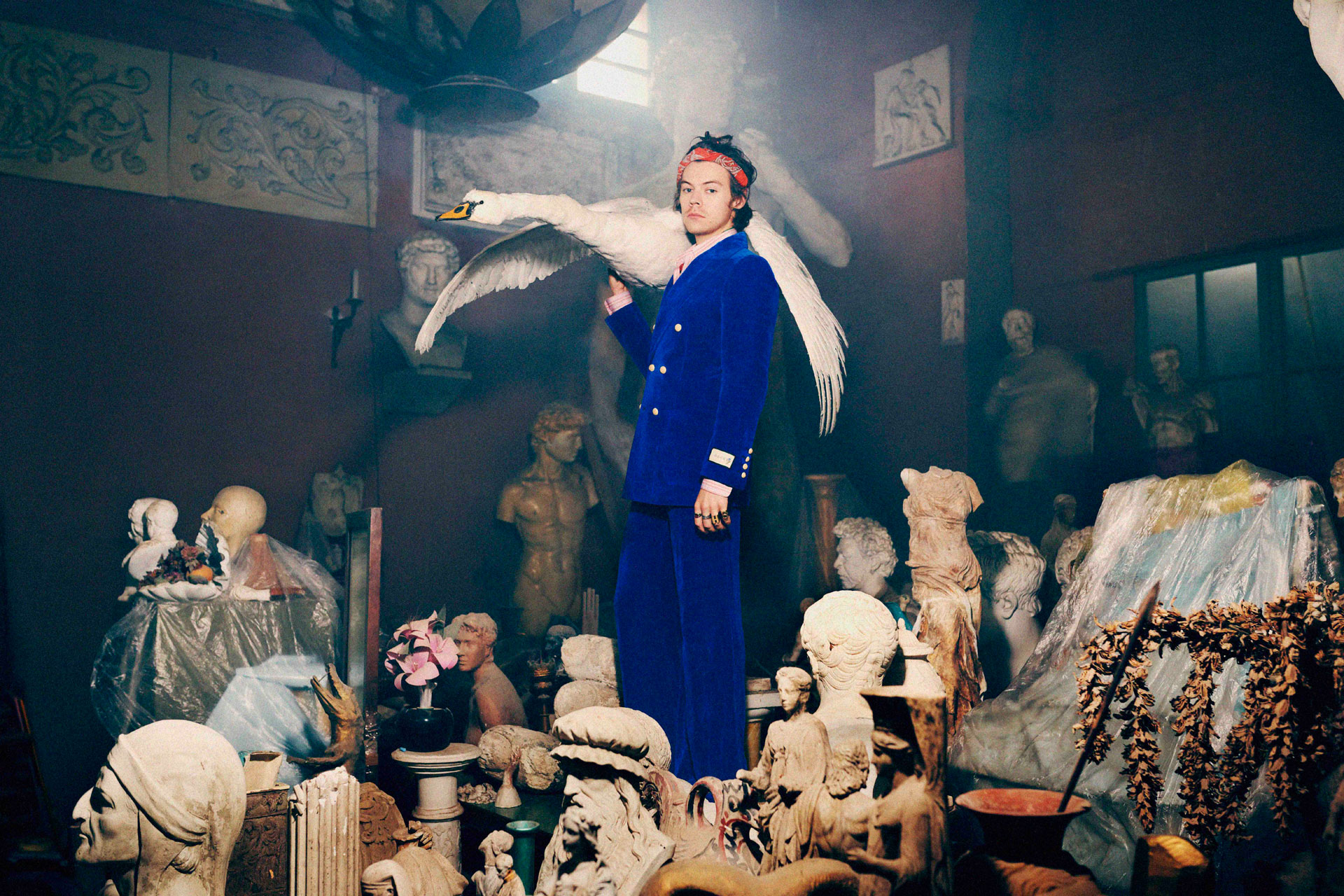 Win a Session With Harry Styles's Stylist at This Charity Auction
---
Change the world, and look good doing it
MatchesFashion and Acqua di Parma have teamed up on a luxury charity auction for the men in your life – and we're obsessed.
Picture this: it's July, and you excuse yourself from the weekend's social calendar because, you tell your friends in a hushed voice (or very loudly), you have a session with uber-celebrity stylist Harry Lambert. You know, the talent behind the wardrobes of the inimitable Harry Styles and the rather regal Emma Corrin. Even better? This styling session supports a fantastic charitable cause.
MatchesFashion and Acqua di Parma have partnered together on a luxury charity auction which offers lots that are honestly making us drool – all while raising money for testicular cancer initiative, Father and Son Day. 
Brands and names in fashion and luxury lifestyle who have donated lots so far include Abercrombie & Kent, Breitling, Summerill & Bishop, Moet & Chandon, and more. These range from personal styling sessions, to the latest in bespoke accessories, dinners for two, and even African safaris.
The auction will run from 8-30 June online at Emma-Live. Get bidding!
Father and Son Day is an initiative set up in 2014 by testicular cancer survivors, Daniel Marks and Jack Dyson, and aims to increase awareness around the illness. Father and Son Day works closely with the Royal Marsden Cancer Charity and, this year, the funds will go towards supporting the physical and mental wellbeing of current patients and their families. The charity has raised in excess of £280,000 to date.
Sneak a peek at just some of the amazing lots on offer: