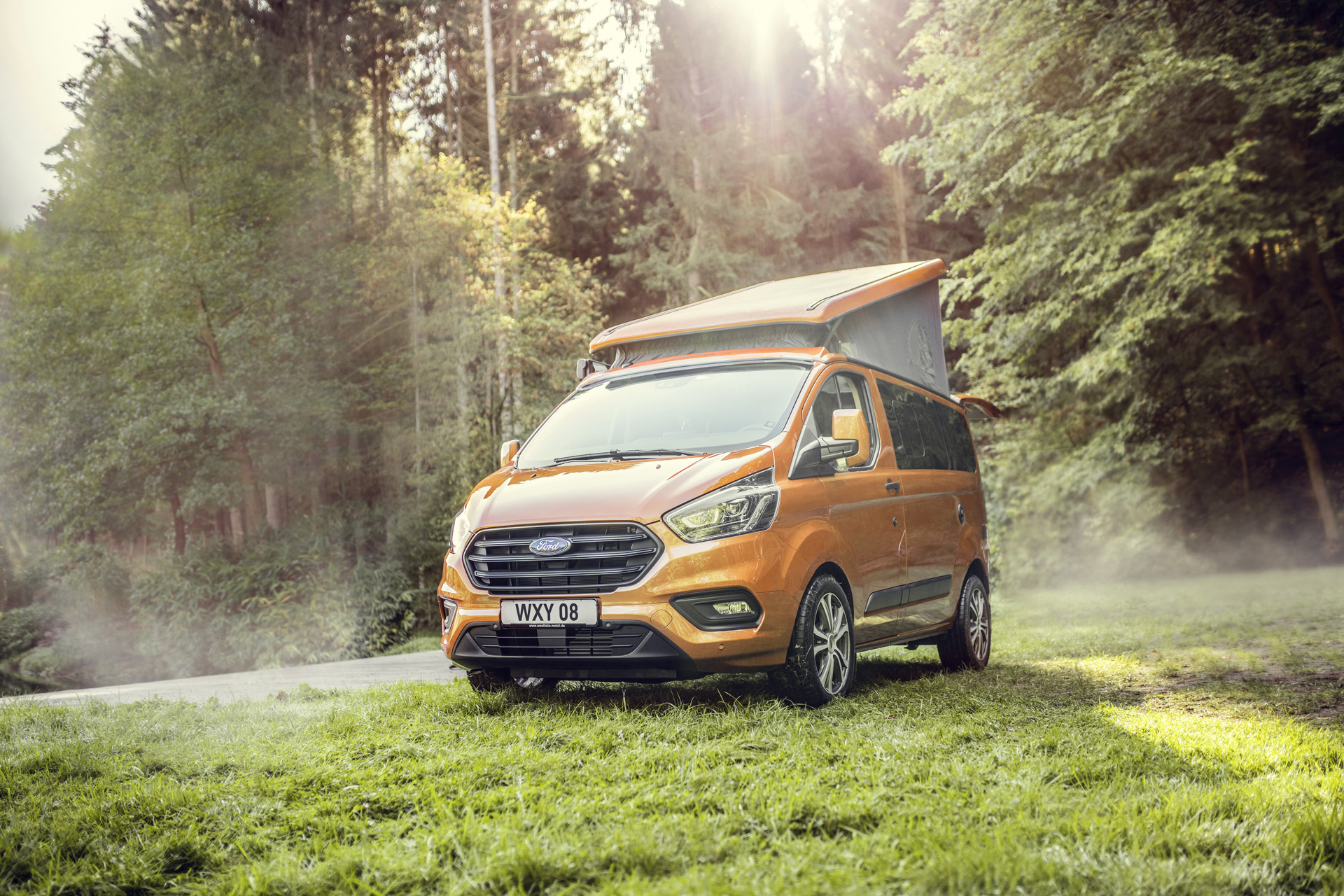 Ford Nugget Campervan — The Green Lane
---
Jeremy Taylor and Jessica Saunders test the van-sized camper
Christmas in a camper van? Motoring editor Jeremy Taylor and sustainable fashion expert Jessica Saunders head to Cornwall to find no room at the inn…
The Green Lane: Ford Nugget Campervan Review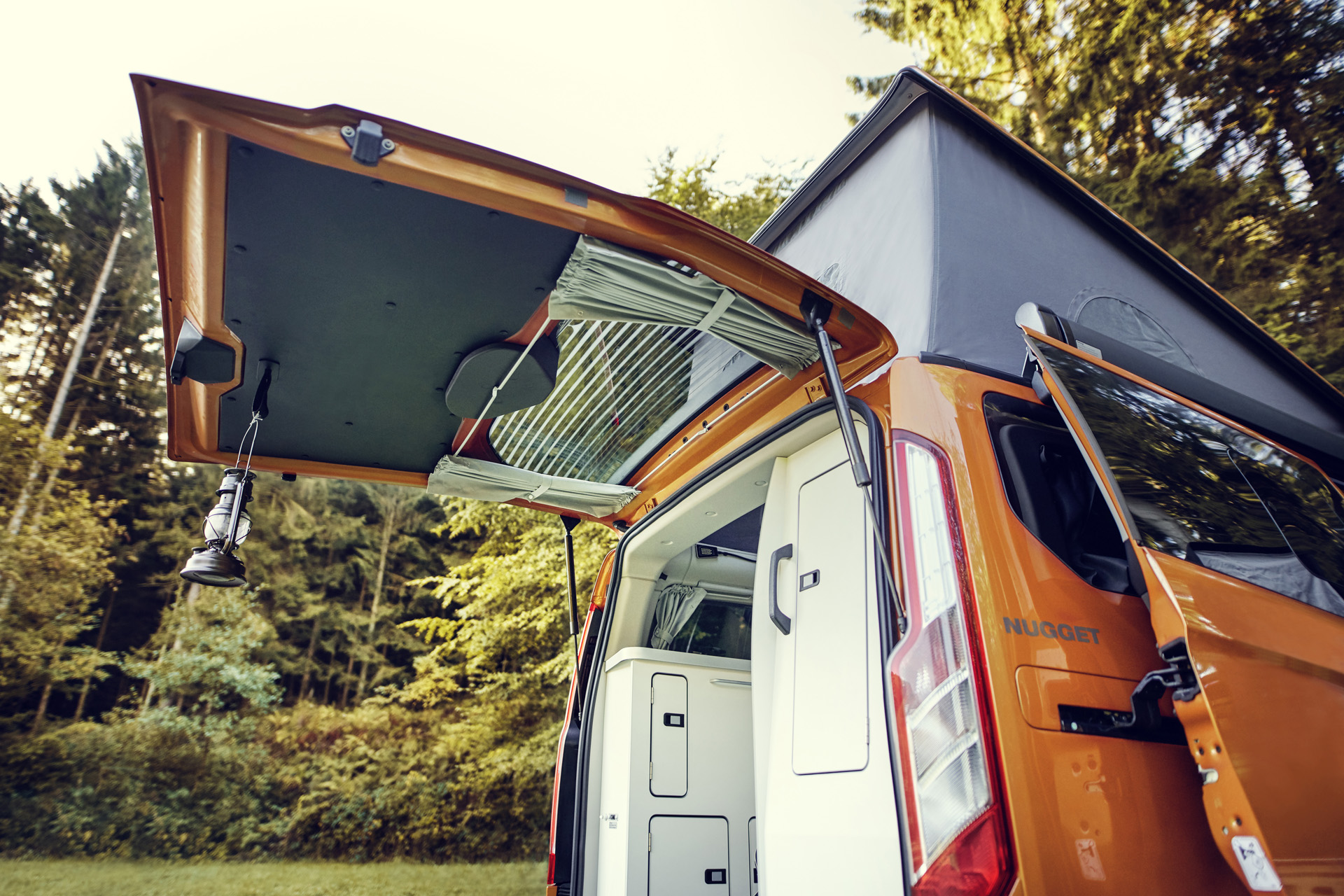 JS – I know that when you booked a camper van for Christmas back in sunny August it seemed like a great idea. December in Cornwall wasn't quite so balmy, was it?
JT – Ha! Not exactly, but I think we coped pretty well in the Ford Nugget. Yes, it's a weird name, but being able to escape the festive melee going on inside the family house was worth its weight in gold.
Am I correct in thinking the Nugget is effectively a bog standard Transit van that has been completely revamped into a four-berth camper with all the trimmings?
Yes, except there's no loo – unless you opt for the larger Ford Nugget Plus model, which manages to fit a little boy's room, too. 
I thought the Nugget was really well equipped. There was a sink with hot and cold water, a big fridge and a gas-fired hob, too. No cooker as such, but I certainly wouldn't fancy prepping a turkey in a camper van.
Well, the Nugget isn't a full-size camper, so every inch of space is utilised. However, the bonus of a smaller, van-sized camper like this is that it's far more usable on a daily basis, easier to drive, and more suited to narrow British roads.
I agree but I also think the Nugget is better for a couple than a family. With the pop-up roof raised, two people can sleep in the roof bed, stand upright in the kitchen area to cook and then sit at the dining table up front to eat.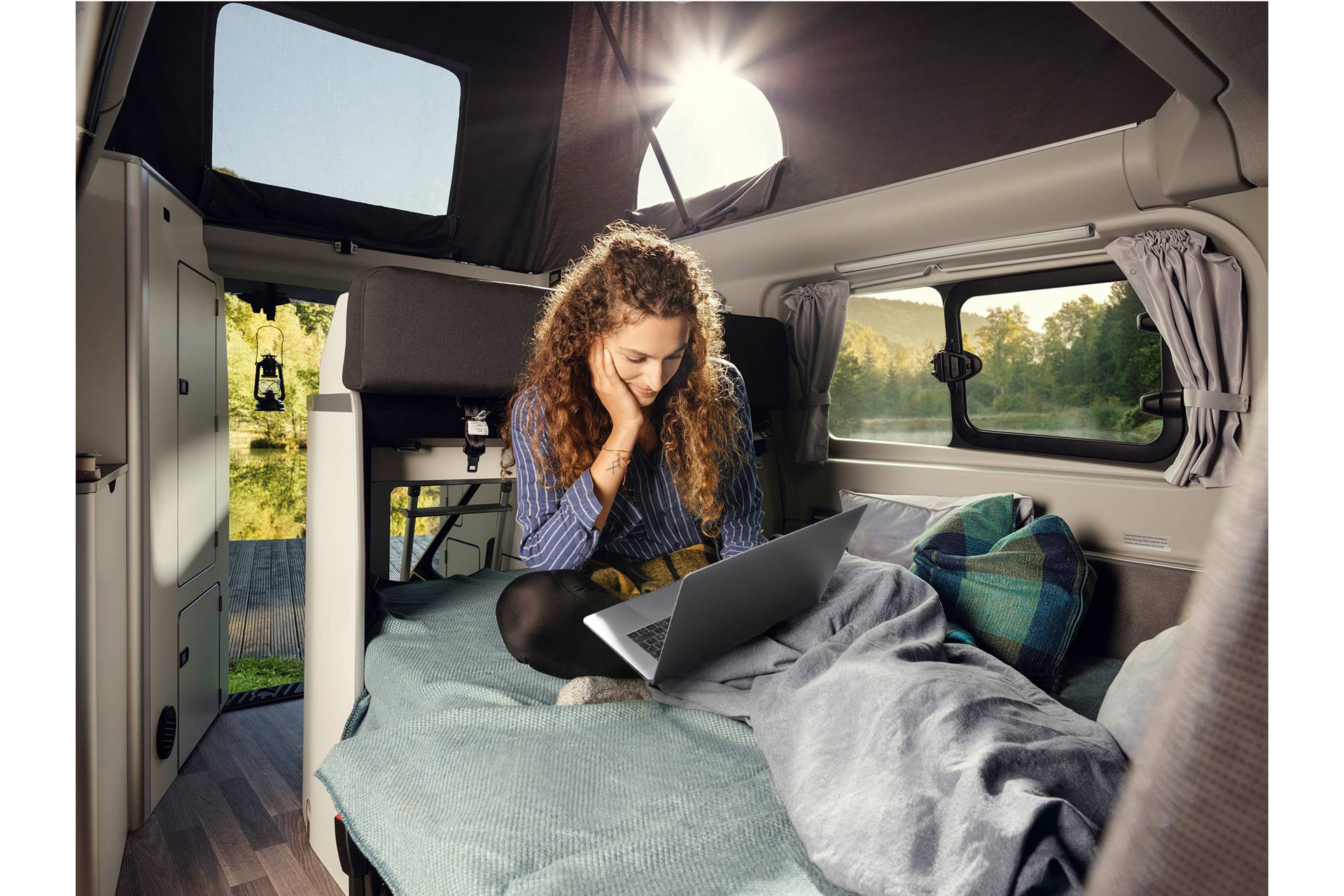 The ever-popular VW camper van has its cooker down the side. Ford has put the Nugget kitchen at the rear, which also means you can have sliding side doors on both sides of the van. I suppose it depends on individual needs, but the Nugget layout seems to work better.
Yes, and if you don't want to sleep in the roof bed, the bed base can be pushed up to create extra headroom down below. I also liked the fact we could hook up to an external power supply and turn the heating on. It was super cosy all the time and didn't run down the battery.
All I'd say to potential buyers is spend some time reading the manual – you don't want to be fumbling around in the dark at a campsite trying to find the well-hidden gas stopcock, mains switch or waste water drain. Everything is there – you just have to find it! Oh, and note the roof is manually operated, which is a bit of a faff at times.
And what about the price? 
The pandemic sparked a camper van boom and prices haven't eased. A Nugget is no cheaper than a VW these days, depending on specification. Our easy-to-drive, 2.0-litre diesel model cost a hefty £78,117, before extras. The good news is secondhand values remain high.
And, dear readers, buy one and you won't have to cook a full-on Christmas dinner ever again…
Jessica Saunders is Director of Programmes at London College of Fashion, studying for a PhD in sustainable e-textile design.