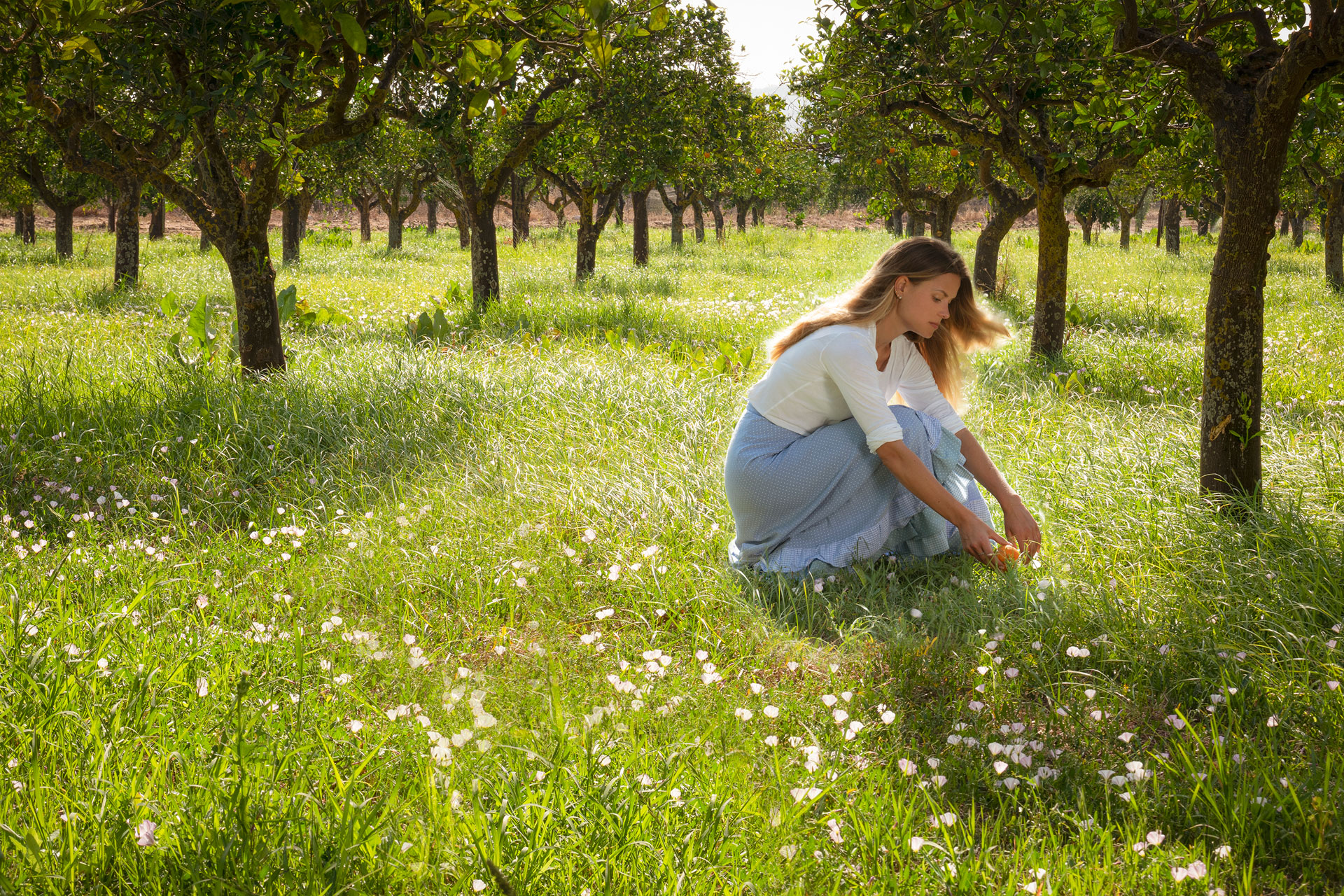 Green Heroes: Irene Forte, Founder of Irene Forte Skincare
---
Irene left the family business Rocco Forte Hotels to launch a skincare brand that had sustainability in its DNA from the very beginning.
Green Heroes: Irene Forte, Founder of Irene Forte Skincare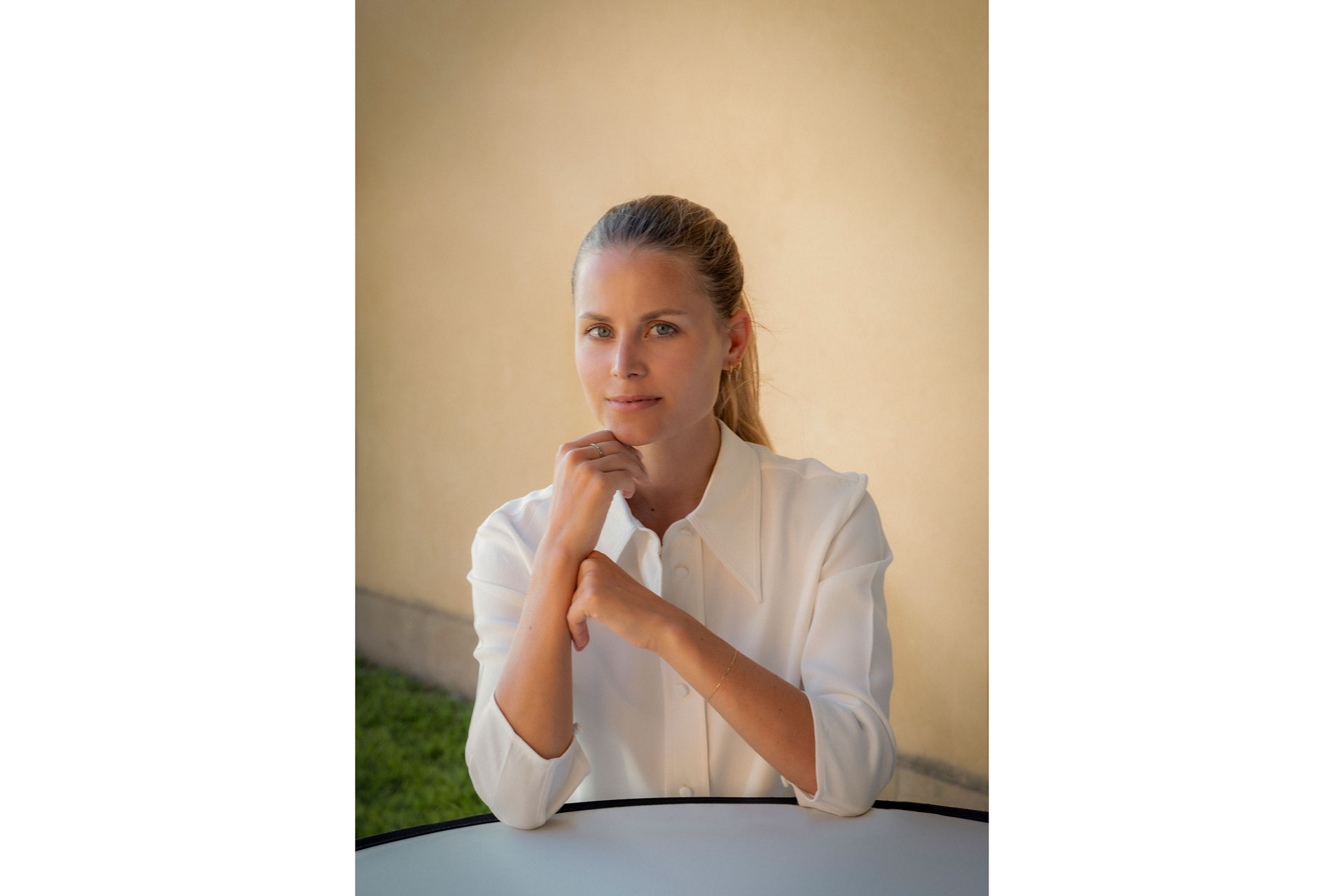 When was your green lightbulb moment?
I don't think I really had one. I started working in the wellness space in 2014 and from that point I got gradually more into 'green'. Sustainability is a journey; no one is ever perfect, but I'm constantly striving to find ways to improve.
What green business practices are you most proud of?
I'm proud of the fact that we built sustainability into our company's DNA from its inception; it was not simply an afterthought, and we consider environmental and social impact with every decision we take. For example, we grow many of the ingredients on our organic farm in Sicily. Others we source from local farmers in neighbouring areas or from reputable farmers in the Trentino region (where our lab is based). We have also integrated zero-waste upcycled ingredients, made from nutrient-rich plant-based leftovers.
All of our packaging is made in Italy. Our boxes are made out of paper with 100 per cent recycled fibres and we only use vegetable-based inks. We have no plastic wrapping or extra paper inserts. Our bottles and jars are recyclable glass; many will soon be refillable with biobased plastic components which can be recycled through our recycling programme. We are also launching olive wood spatulas, made by hand out of sustainable olive wood.
What makes you feel positive about a sustainable future?
The call for sustainability is now louder than ever; it's great to see younger generations (Gen Z and millennials) leading the charge. We're also seeing a global trend towards responsible investing; a surge of exciting sustainable solutions and it's fantastic that the US has rejoined the Paris climate agreement.
And what are the facts that make you fearful?
The worst impacts of climate change could be irreversible by 2030. Many political and business leaders are still not taking it seriously – and only care about achieving economic growth; they don't care if growth results in environmental damage.
Who is your own green hero?
Boyan Slat, who founded The Ocean Cleanup at the age of 18. The Ocean Cleanup is a non-profit environmental organisation based in the Netherlands, that develops advanced technologies to extract plastic pollution from the oceans and intercept it in rivers before it reaches the ocean. Boyan was the youngest ever recipient of the UN's highest environmental accolade in 2015, Champion of the Earth. He was awarded the maritime industry's Young Entrepreneur Award in 2015 by HM King Harald of Norway and chosen as European of the Year by Readers Digest in 2017.
Your favourite product – and tell us why we can feel good about buying it?
Choosing a favourite product is a little picking a favourite child. All my products have the same ethos and are made with the same stringent standards, and I love them all for different reasons. However, if pressed, I would probably go for our Prickly Pear Face Cream, as this will be one of the first to launch in refillable packaging in May. Currently, it has a glass jar with a 100 per cent recycled fibre box (no plastic wrapping or extra inserts). It will soon be in a refillable bottle with a biobased plastic component that will be recycled via First Mile.
Can producing anything new really be called sustainable?
I think buying something new can be considered sustainable so long as it uses circular-economy principles. A circular economy is based on the principles of designing out waste and pollution, keeping products and materials in use, and regenerating natural systems.
Eco-Travel & Ecotourism Destinations Guide 2021
Name three other of your favourite brands who are doing the right thing and why you like them?
Back Label, an elegant Italian active wear/ loungewear brand which makes its clothes by hand in Bergamo in Italy, using natural fibres, such as algae, milk, seaweed, and bamboo.
Reflaunt, a sustainable fashion start-up that promotes 'circular economy' by connecting fashion brands with the secondary market. The technology allows customers of brands to resell, donate or recycle their past purchases directly from the e-commerce site of the brand with the click of a button. Brands retain authenticity and ownership of their products, while retaining customers through the fashion process from new purchase to second-hand resell.
Goooders, a company that does amazing pop-ups with young/up and coming sustainable brands. I often turn to them for new tip offs on great new labels. I recently discovered Sarah's Bags with them – a Lebanese fashion house and social enterprise that creates one-of-a-kind luxury hand crafted bags and accessories that empower both the women who make them and the women who wear them.
Should we be green shaming the brands/companies who are doing nothing to change their ways?
I think brands and companies who do nothing are shooting themselves in the foot, and so green shaming is not really necessary. Consumers are becoming more and more responsible and savvy. Most investors want to make investments that generate positive and measurable social and environmental impact. Many businesses don't want to work with unsustainable brands.
What are the biggest challenges in running a sustainable business?
Making operations more sustainable and developing 'green' products is more expensive, and doesn't necessarily mean that you can charge more for your products. It adds costs and doesn't necessarily deliver immediate financial benefit.
Also, minimum quantities for sustainable materials are still very high; this poses a challenge to smaller businesses like mine.
I have also experienced first-hand how difficult it is to integrate sustainable practises into a company that has been doing things a certain way for decades, especially because there are a lot of stakeholders involved. This is why I made sure to consider sustainable practices in all aspects of Irene Forte Skincare from the beginning.
What advice can you give to other businesses who are wanting to do better?
When approaching sustainability, I always look at three straightforward pillars: People, Community and Planet. In my view, people come first; I believe a company should do everything possible to support the wellbeing and career development of their team.
Championing local communities is also incredibly important. This can be done step by step; one could start by supporting one local charity, engaging with the community on one sustainable project, working with a local artisan/famer/supplier, or simply employing locals.
Planet is all about championing and protecting the environment by monitoring and reducing waste. Again, little steps can be taken to start with. Sustainability is a journey, and one is never fully sustainable. You must continue to want to improve and develop new initiatives.
Will you sign up to going carbon neutral (or even negative) by 2050?
Yes, I will. We are about to start calculating and tracking our carbon footprint, which we haven't been doing thus far (given that we are a very young company). The next step will be to implement a carbon reduction programme; we are already exploring the use of clean/ low-emission vehicles to transport product, and using shipment methods with a lower environmental impact when time allows (i.e. avoiding air shipment). We already produce everything in Italy, which helps reduce our emissions. Either way, we are also exploring different ways to offset emissions through a wide choice of projects. Plus, we plant hundreds of trees/ plants at our organic farm per year.
In recognition of our ethical standards we have been awarded the Butterfly trust mark by Positive Luxury. Positive Luxury are supporting us/ advising us on how to become carbon neutral. In addition, we are working on the B-Corporation application, which will only help us improve our approach further.
Three things we should all, as individuals, be doing to help in the climate change fight?
While individuals alone cannot make drastic emissions cuts, I believe that personal action is essential to raise the importance of issues to businesses and policymakers.
Avoid single-use items and fast fashion; shop for second-hand or quality items that last a long time.
Carbon offset your flights.
Eat smaller or fewer portions of meat, particularly red meat. Reduce intake of dairy products or use non-dairy alternatives. Choose fresh and seasonal produce, which is grown locally.
To find out more about Irena Forte Skincare's sustainability practices, click here.  
DISCOVER MORE:
Green Heroes: Kieran Miles of Duco / Green Heroes – Ludovic Blanc of Blanc