Author of Look What You Made Me Do, a new and powerful memoir of coercive control, and former writer of the Guardian's 'The Vintage Years' column, Helen Walmsley-Johnson answers our 'what it means to be a woman in 2018' Q&A, to mark 100 years of suffrage. The Representation of the People Act 1918 was passed on 6 February 1918.
Subscribe to the What's On Podcast, here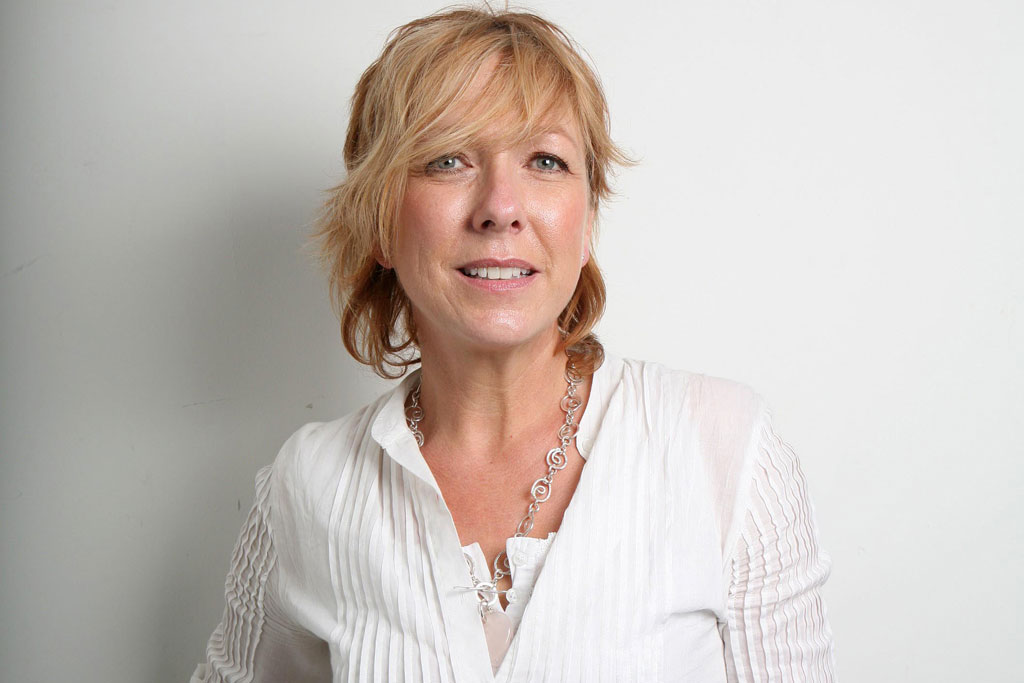 Helen Walmsley-Johnson Q&A
It's been 100 years since (some) women were granted the right to vote in the UK – how far do you think women have come in the last century?
In some ways a very long way and in others not very far at all. We have rights and nominal equality but when you get down to it on a practical level it's become apparent in the last year that we actually haven't got that equality. Barclays bank has a 46% pay disparity between male and female workers. It goes right across the board. From the point of view of my book, having financial independence is the key to freedom. That's what you must hang on to. The financial thing really gets me – women of my age weren't allowed to join pension schemes because it was assumed our husbands (who were allowed) would support us, but actually that's not how life has worked out. Many of us now are on our own, and happily so, but we have this financial problem. Women today are also not encouraged to join, or are putting less in because of the gender pay gap, will find that that knocks on later in life to their own pension scheme so it's just going to keep going…
What does it mean to be a woman in 2018?
It's not without its challenges is it?! I look at my daughters and they are working with much the same issues as I was at that age. If we push for them, there are greater opportunities now. For example, we weren't allowed to drink in bars on our own, at least we can do that now… There's a greater freedom, I've enjoyed travelling on my own, going off to explore the Atlas Mountains, something that I didn't do when I was a youngster, but I'm doing it now. That is so exciting.
What do women still need to achieve?
True financial independence. Also, I think the biggest things that holds us back is shame. We allow ourselves to be limited by feelings of shame and embarrassment about the way we look, because it's thrust at us all over the place. I feel myself ashamed of my body and apologising for the way I look, which is nonsense, I've written a bloody book! We have to get past the belief that 'women have to make everything nice' and past this nonsense about perfection which is worse than ever. That's not much, is it?!
Your personal proudest achievement?
I've been proud of so many things in later life. Once I got rid of 'Frank' and moved to London I just took off, which is something that doesn't often happen at 46. I picked up my career and went to the top of it, because I had something to prove to myself. I don't know how I handled the stress, but I worked in London, I was a success at it, and then I started writing books. It's not been easy. And I've had to take some chances, accept some food parcels, but I'm very proud of this book. It's about speaking about something which must not be spoken. But if we don't speak about it, it gives people permission to keep on doing it.
Humanity in the West is so terrified of growing old, but I'm happy to report that at 62, I've never been happier, I'm doing things I want to do, when I want to do them, and having that autonomy has made me immensely happy.
If you could teach young women one thing about being a woman it would be…
Don't take no for an answer.
And if you could teach young men one thing…
Always take no for an answer!
In the next 100 years, I hope women will…
Oh, I hope so much. Women are just so remarkable. It sounds so trite, but I just want us to go on being amazing. Being Olympic athletes. Climbing mountains. Rowing single-handedly across the Atlantic. Doing extraordinary things at a smaller scale, as well. Carry on being us and don't give up fighting for what we should have. We mustn't limit ourselves. You never lose anything by trying.
Helen is the Author of two books, The Invisible Woman published in 2015 and Look What You Made Me Do in March 2018. Before her column in the Guardian, Helen worked for the Daily Telegraph and as Alan Rusbridger's PA at the Guardian. 
Everything that's Happening this Year to Mark 100 Years of Suffrage 
READ MORE : Sabrina Mahfouz | Hannah Shergold | Thomasina Miers | Charlie Craggs | Juliet Sargeant | Wendy Holden | Dr Helen Pankhurst | Kate March | Farah Kabir & Sarah Welsh | Emma Clancy | Pippa Richardson | Jessica Huie | Caroline Neville
---