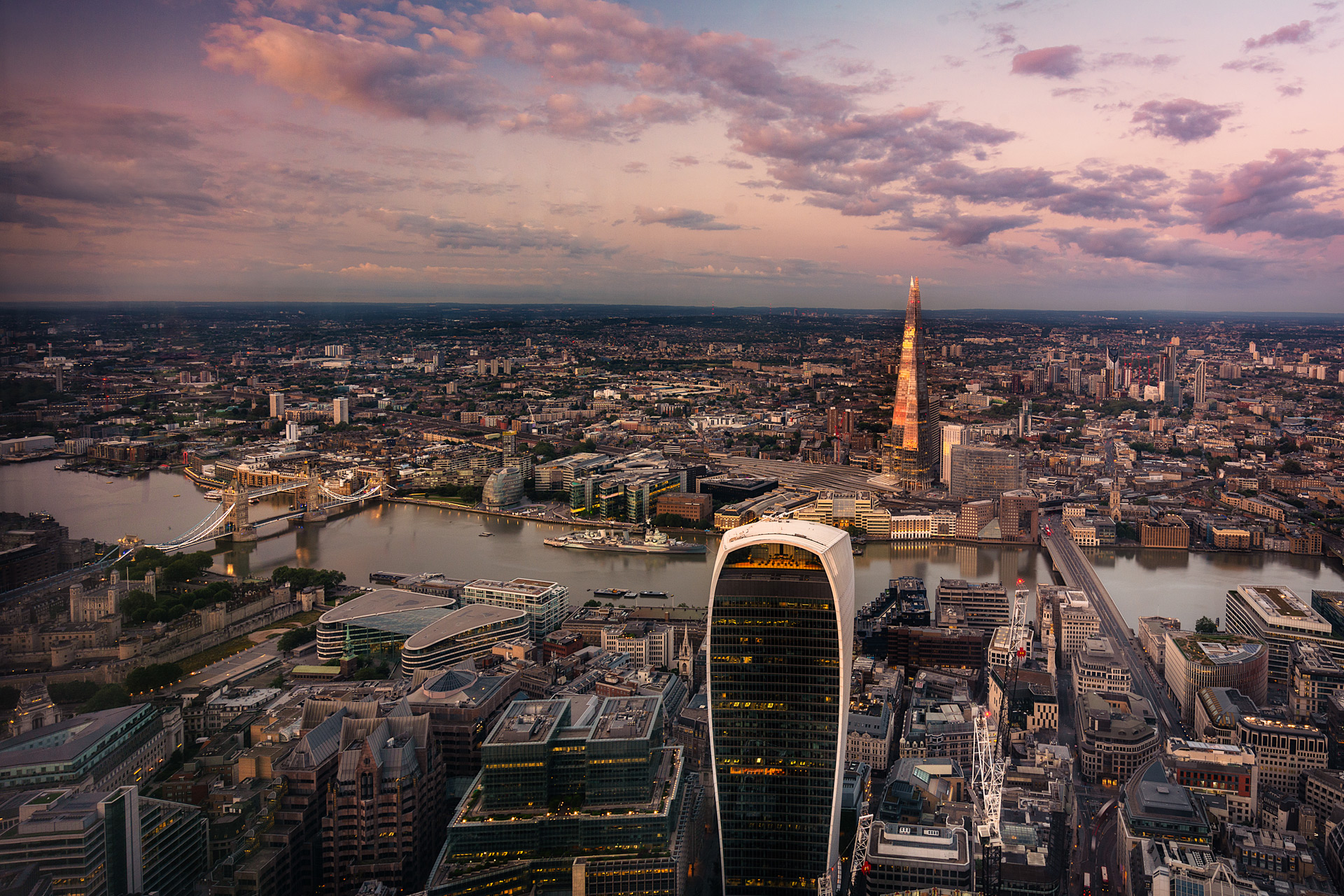 Europe's Highest Public Viewing Gallery Is Now Open In London – And It's Free
Soak up the city at this brand new location
From towering skyscrapers to glamorous rooftop bars, there's no shortage of places to gaze at (and snap a few pictures of) the London skyline. Looking for the best views? It's up for debate – but the newest viewing spot is the just opened Horizon 22, which now claims the title of Europe's highest free public viewing gallery. Here's everything you need to know.
Looking For London's Best Views? Europe's Highest Public Viewing Gallery Is Now Open
If you're hunting for London's best views, the City's tallest building is the perfect place to start. 22 Bishopsgate stands proudly at 278 metres tall – and Horizon 22, its new public viewing gallery, is the highest free public viewing gallery in Europe. 
Boasting its own entrance directly from 22 Bishopsgate, Horizon 22 sits at level 58 of the skyscraper and is perched a staggering 254 metres above ground, offering panoramic views of the River Thames and landmarks including the Gherkin, St Paul's Cathedral and Tower Bridge. After passing through ticketing and security, visitors will be whisked up to the viewing gallery in a passenger lift which travels at a speed of up to eight metres per second. 
Following Horizon 22's official launch on 27 September 2023, pre-booking slots are available via the official website. The gallery will be open seven days a week from 10am (excluding Christmas Day, Boxing Day and New Year's Day), closing at 6pm on weekdays, 5pm on Saturdays and 4pm on Sundays and Bank Holidays. Although walk-ins are possible, pre-booking your visit is strongly advised.
The skyscraper itself is a 'people-led, smart building', boasting 1.275 million square feet of space. This includes offices, shared areas and even a food hall – all designed to inspire a new, communal way of working. With its one-of-a-kind viewing gallery, 22 Bishopsgate is just one of the many luxurious developments popping up in the capital, and it's certainly worth a visit. Check out these views, and you'll never want to leave. 
To find out more about Horizon 22, visit horizon22.co.uk