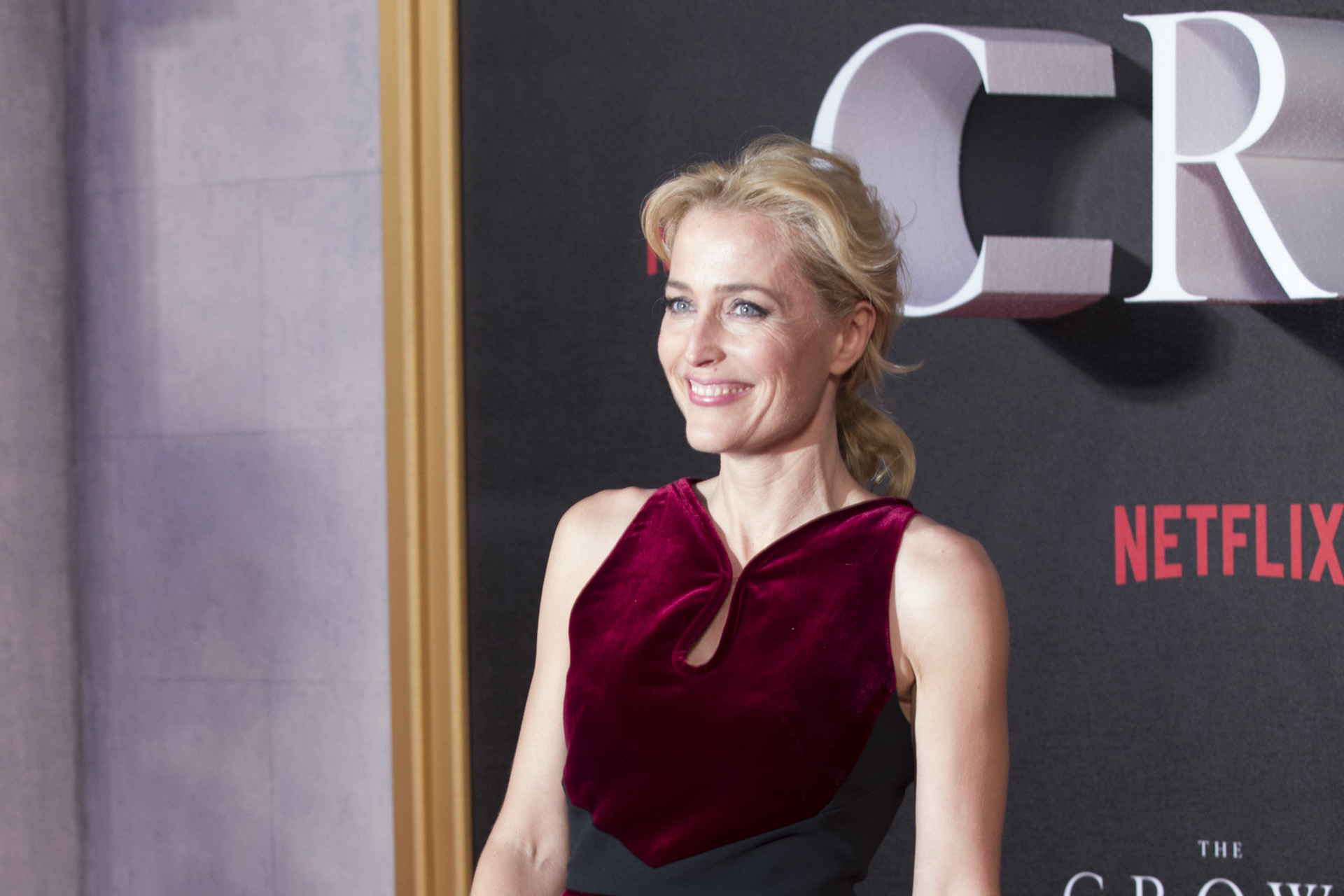 Scoop: Gillian Anderson To Play Emily Maitlis In Netflix Dramatisation Of Prince Andrew Interview
---
Remember that Newsnight interview? It's returning to the small screen...
If there's one thing Netflix loves more than throwing fictional teenagers into weird, supernatural scenarios, it's shows about royalty, from Young Royals to The Empress to The Crown. The latter is, of course, the streaming service's proverbial jewel, which is once again turning its attention to the British royal family. Enter Scoop, an upcoming film based on that Newsnight interview with Prince Andrew and the memoir of producer Sam McAlister. Here's everything we know so far…
Scoop
: Everything We Know So Far About The Prince Andrew Newsnight Drama
When Newsnight's interview with Prince Andrew aired on BBC1 at the end of 2019, the effect was immediate. It was supposed to draw a line under Prince Andrew's association with Jeffrey Epstein, who died in prison in summer 2019 while awaiting trial on sex trafficking charges. Instead, it only drew more attention to the weird and, in the Prince's words, 'beneficial' relationship. Damning clips appeared across social media platforms and Andrew's statements were picked apart and scrutinised – and that's after the Prince and his team agreed the interview had gone well.
'Wonderfully', in fact – this is the term used by Sam McAlister in her memoir, Scoops: Behind The Scenes of the BBC's Most Shocking Interviews, published in 2022. McAlister was a producer on Newsnight when Prince Andrew's episode aired. In fact, it is McAlister who secured the interview, and who sat behind the camera as interviewer Emily Maitlis fired questions at the Prince.
'Each time I thought it couldn't get any worse, it did,' McAlister writes in Scoops. 'I could barely believe his people hadn't stopped the interview. I would have, despite the consequences. '"How did you think it went?" I asked the equerry. She beamed. "Wasn't he wonderful!" she said.
'I'd expected Amanda Thirsk [Prince Andrew's private secretary at the time] to be distraught, the prince to look shaken or concerned, but she was smiling, and he seemed ebullient,' McAlister writes. 'And then it hit me: he actually thought it had gone well. He was in such a good mood that he offered us all a tour of the palace.'
Now Scoops is travelling to Netflix (and losing the 's') to become Scoop, a film delving into the behind-the-scenes of that damning interview. 
What Will
Scoop
Be About?
According to Netflix, Scoop will give viewers 'the inside track on the women [Emily Maitlis and Sam McAlister] that broke through the Buckingham Palace establishment to secure the scoop of the decade that led to the catastrophic fall from grace of the queen's "favourite son".' From 'navigating Palace vetoes' to 'breaking through to Prince Andrew's inner circle' to 'high-stakes negotiations', the film will also dramatise the shocking interview itself.
The film is being directed by Emmy and BAFTA winner Philip Martin. 'I want to put the audience inside the breathtaking sequence of events that led to the interview with Prince Andrew – to tell a story about a search for answers, in a world of speculation and varying recollections,' Martin told Netflix. 
'[Scoop is] a film about power, privilege and differing perspectives and how – whether in glittering palaces or high-tech newsrooms – we judge what's true,' Martin said.
Who Will Star In
Scoop
?
The star studded line-up was recently announced by Netflix, including Billie Piper and Gillian Anderson who, no stranger to Netflix royal dramas, played Margaret Thatcher in The Crown. The cast (so far) includes:
Rufus Sewell as Prince Andrew

Gillian Anderson as Emily Maitlis

Billie Piper as Sam McAlister

Keeley Hawes as Amanda Thirsk, Prince Andrew's former private secretary
'Thrilled that my book #Scoops is becoming a Netflix film, with an extraordinary cast,' author McAlister wrote on Twitter. 'Being played by @billiepiper is beyond my wildest dreams.'
Gillian Anderson, Keeley Hawes, Billie Piper and Rufus Sewell will star in SCOOP – a film based on Sam McAlister's memoir giving the inside account of Newsnight's bombshell interview with Prince Andrew. pic.twitter.com/OibWwtrTio

— Netflix UK & Ireland (@NetflixUK) February 7, 2023
Scoop is expected to arrive on Netflix in later 2023 or sometime in 2024.
Featured image: Gillian Anderson at the Netflix Original Series world premiere of The Crown. November 1st 2016. London UK.