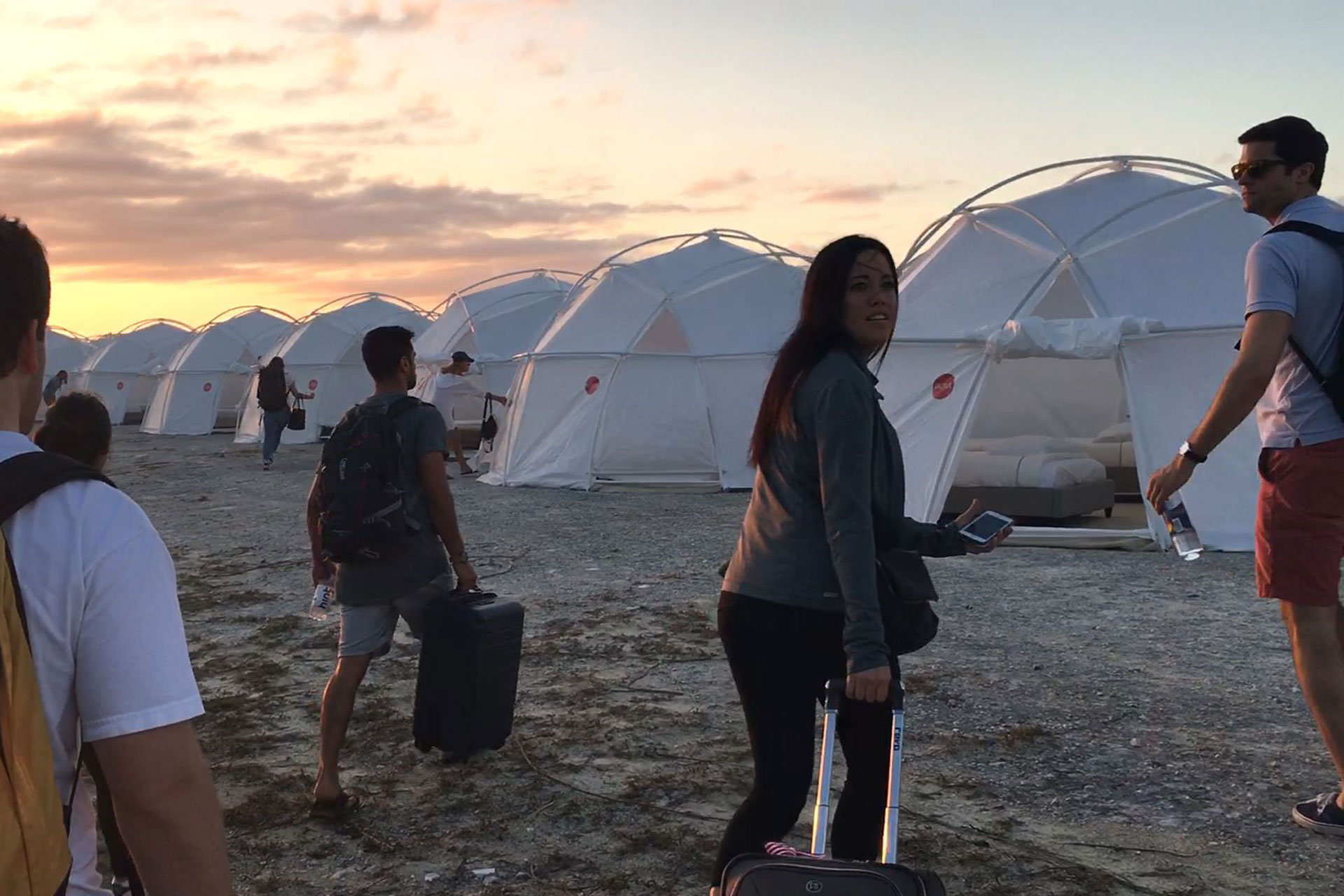 Hunting The Catfish Crime Gang, Plus 7 More TV Shows & Podcasts About Scammers To Tune Into Now
7 of the most shocking grifter stories to watch and listen to
True crime has been a hot genre for a while now, but in recent years a sub-category has risen above all the rest: scammers. Over the past couple of years, there has been an influx of documentaries and programmes about con artists and fraudsters – and we simply can't get enough of it. What is it about these stories that makes them so compelling? Is it the sheer incredulity? The twists and turns? The vicarious thrill in watching people get away with things we know are wrong? The ultimate gratification when they get caught? Whatever it is, there's ample content to satisfy our hunger. Read on for our pick of the juiciest podcasts and TV shows about scammers that will have you hooked.
Podcasts & TV Shows About Scammers To Tune Into Now
Hunting The Catfish Crime Gang
When young entrepreneur James Blake started receiving messages accusing him of scamming them or their loved ones, he started to worry. Were they confusing him with someone else? No: his social media account was being scraped by scammers and his identity stolen. The more he posted online to drive traffic to his real business, the more material he unwittingly gifted this underground network of criminals to con more people out of their money, disguised as James. As he sets out to reclaim his face and name – as chronicled in this new BBC documentary – James discovers an even darker, more ruthless side to cybercrime than he ever anticipated.
WATCH: BBC
Fyre: The Greatest Party That Never Happened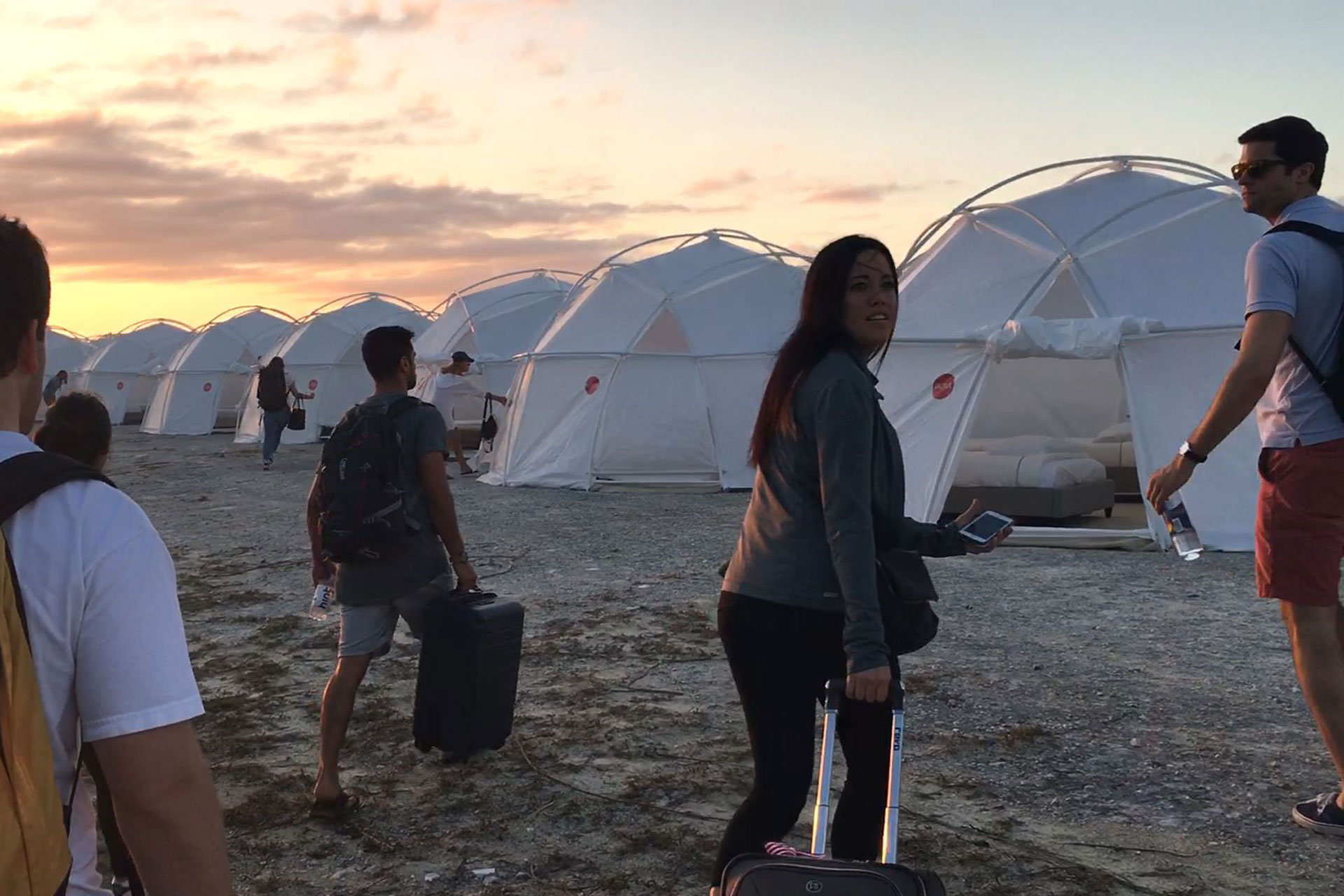 When it comes to shows about scammers, this one is truly baffling. You might have heard that the disastrous Fyre festival (which promised show-stopping musical acts, incredible food and luxury accommodation but delivered only miserable food and flimsy tents) is, astonishingly, making a comeback: organiser Billy McFarland (who was jailed for criminal negligence relating to the festival's catastrophic original run in 2017) has announced that a new Fyre festival is planned for 2024, and the first batch of tickets have already sold out.
But what really happened at Fyre in the first place? Advertised on Instagram by the likes of Kendall Jenner and Bella Hadid, it was billed as a glamorous party on a deserted island in the Bahamas, with tickets costing up to $100,000 (£75,000) – and 95 per cent of them were sold in just 48 hours. Guests were lured in by the promise of an immersive festival which celebrated 'the best in food, art, music and adventure', complete with private jet transfers, luxe accommodation and gourmet cuisine. The reality? Luggage dropped out of a shipping container in the middle of the night, makeshift food tents serving meals of cheese slices on bread, and mattresses on rain-soaked floors.
If you want to refresh your memory of this bizarre spectacle, it's the subject of a 2019 Netflix documentary, Fyre: The Greatest Party That Never Happened. The show focuses on the lead-up to the event, which was organised by 'tech entrepreneur' Billy McFarland alongside rapper Ja Rule, showing how the victims of this epic fail were not just the disappointed influencers, but the Bahamian locals who were never paid for their work.
WATCH: Netflix
The Dropout
The scandalous story of disgraced Theranos CEO Elizabeth Holmes has been the subject of numerous adaptations since it first broke in 2015. Aged just 19, Holmes founded biotechnology company Theranos, which claimed to have invented a device that would revolutionise blood testing, enacting full blood tests using a single drop of blood. She was seen as the 'darling of Silicon Valley' – named as the world's youngest self-made female billionaire by Forbes. Yet in 2015, a report in the Wall Street Journal revealed that the technology didn't actually exist. Holmes was later charged with three counts of fraud, and one count of conspiring to defraud investors – and though her sentencing is yet to be announced, she could face up to 20 years in jail. All this is documented in The Dropout podcast, led by ABC news journalist Rebecca Jarvis, which delves into the character of Holmes, complete with interviews from former employees, investors and patients. In a series of new episodes, we're taken inside the courtroom as 12 jurors decide the fate of Holmes.
LISTEN: ABC Audio
Inventing Anna
When journalist Jessica Pressler broke the story of the 'fake heiress' Anna Sorokin in The Cut back in 2018, it quickly went viral. No surprise: it's the kind of tale you'd expect to see in a movie. Anna Sorokin was a young socialite who successfully posed as a rich German heiress under the name of Anna Delvey, swindling friends and big banks out of hundreds of thousands of dollars before eventually being convicted of fraud. Netflix's Inventing Anna is a fictionalised version of the story, exploring Sorokin's rise and fall through the viewpoint of Pressler – portrayed through the character of Vivian Kent (Anna Chlumsky). Ozark's Julia Garner stars as Anna Delvey in the nine-part Shonda Rhimes series, which, it's worth noting, has been dramatically embellished – as we're reminded each episode: 'This whole story is completely true, except for all the parts that are totally made up'.
WATCH: Netflix
Sweet Bobby
If you were a regular viewer of MTV's Catfish back in the day, the chart-topping Sweet Bobby podcast should be next on your list. It tells the story of Kirat Assi, the British woman at the centre of a colossal catfishing scandal involving a man called Bobby – who she later discovered did not exist. The cruel con saw one individual creating a fabricated network of friends and family, luring Kirat into a decade-long deception and slowly tearing her life apart. Since the six-part podcast debuted in 2021 it has become one of the most downloaded podcasts in Britain and America, hosted by investigative journalist Alexi Mostrous.
LISTEN: Apple Podcasts
The Tinder Swindler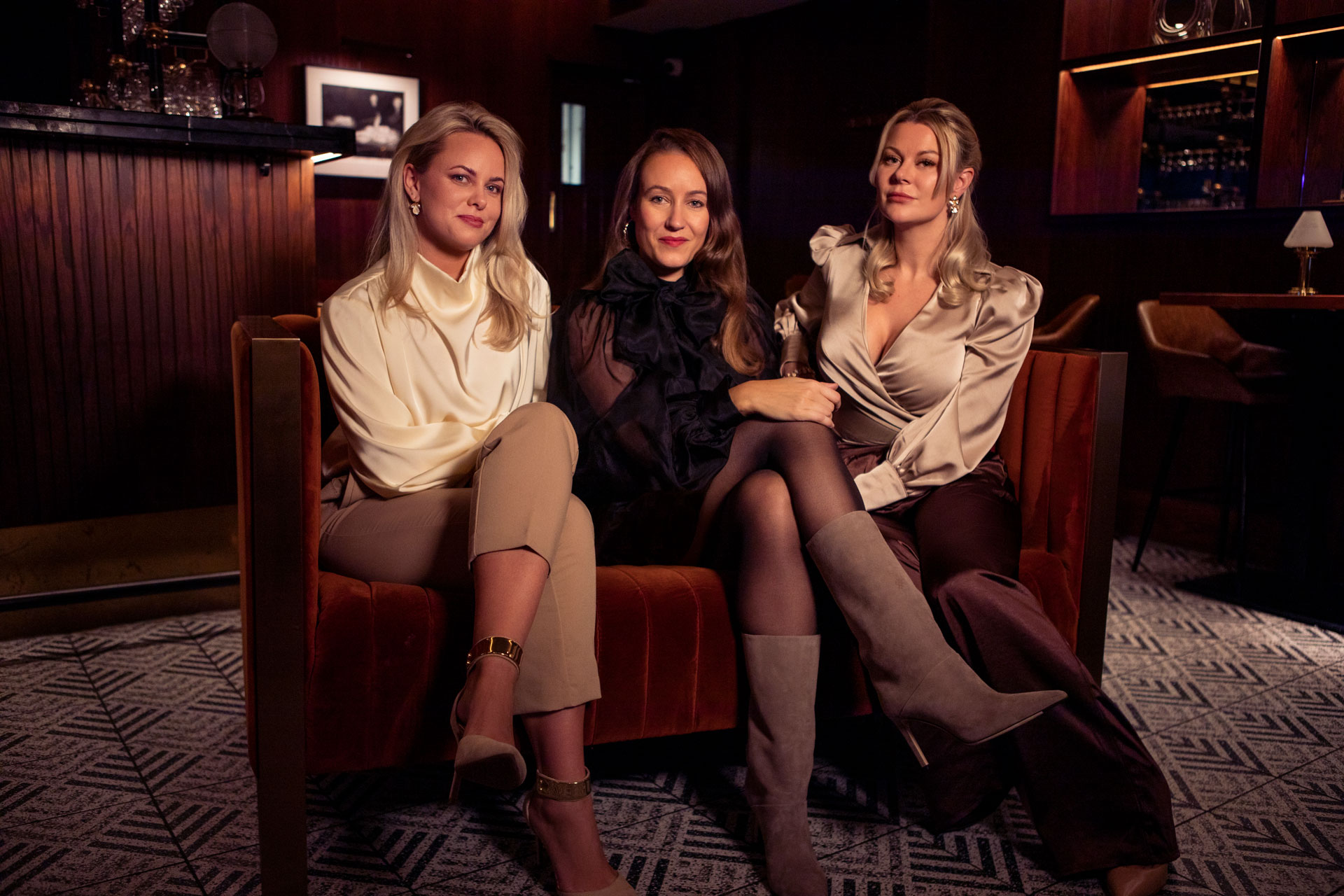 We've all been on a bad date – but few with as devastating consequences as the victims of the Tinder Swindler. One of Netflix's biggest documentaries of the 2022 – arguably a harbinger for this latest generation of shows about scammers – tells the shocking story of jet-setting dating conman Simon Leveiv (also known as Shimon Hayut), who posed as a billionaire playboy and scammed women out of millions of dollars. A prolific dater, Simon would pretend to be the child of Lev Leviev, an Israeli diamond magnate, wooing women with lavish hotel stays and trips on private planes. After winning their trust, Simon would claim he was in danger, and ask his love interests for money to support him. The Tinder Swindler is told from the perspective of three different victims, who came together to tell their stories and seek revenge.
WATCH: Netflix
Dirty John
When Debra Newell, an interior designer in her fifties, met John Meehan on a dating site, he seemed like a total catch. He was handsome, successful and available; an anaesthesiologist who had just got back from a year in Iraq with Doctors Without Borders. Their relationship moved fast – but the more Debra's family learned about John, the more suspicious he became. In the startling true crime podcast Dirty John, Christopher Goffard from the L.A. Times explores the web of deceit and abuse that ensued, recounting how Debra's dream guy turned into a walking nightmare. If you're hungry for more after listening, the story was also turned into a TV series for Netflix, starring Connie Britton as Debra and Eric Bana as John.
LISTEN: Apple Podcasts
Scamfluencers
The ultimate podcast for scammer obsessives, Wondery's Scamfluencers unpacks epic stories of deception from the worlds of social media, finance, health and more. Co-hosted by writers Scaachi Koul and Sarah Hagi, it digs deep into some of the scandals outlined above, analysing how these swindlers cast spells over millions. One episode hones in on the ballet world's equivalent to Fyre Festival; another looks at the Hollywood Ponzi scheme, which saw actor Zach Horwitz tricking investors into handing over vast sums of money by claiming to be licensing deals with Netflix and HBO.
LISTEN: Apple Podcasts