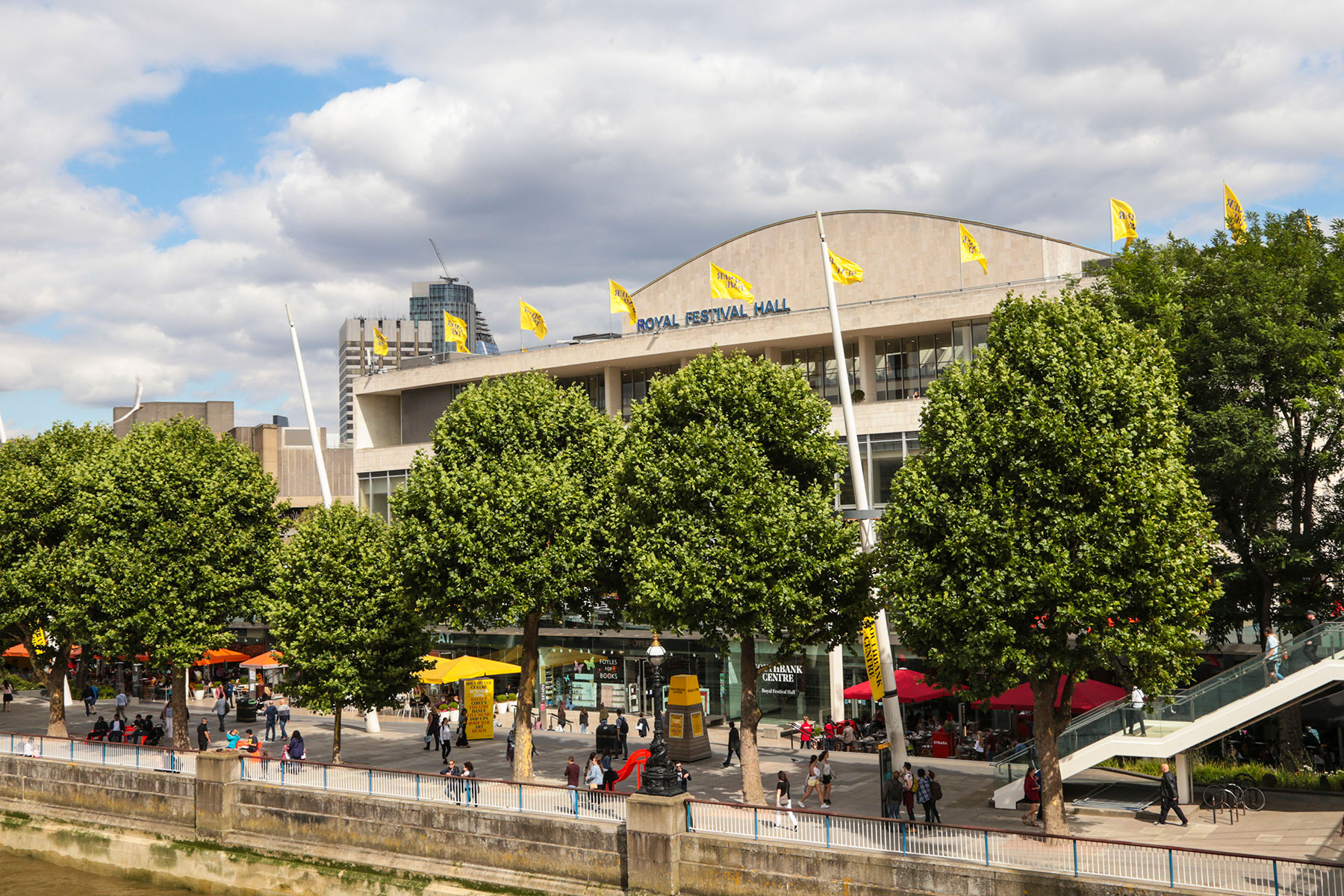 What To See At The London Literature Festival 2021
---
The festival returns with a new theme - friendship.
From 21st to 31st of October, the annual London Literature Festival will be celebrating this year's theme – friendship – with a star-studded programme of workshops and events. Grab a pal and head on down to the Southbank Centre for an evening with literary greats, or tune in at home to a live stream.
Not sure where to start? Take a leaf out of our book and check out one of these must-see events.
The Best Literary Festivals of 2021-22
Prizes & Ceremonies
The Forward Prizes for Poetry Ceremony
BOOK: Sunday 24th October, £15, southbankcentre.co.uk
The London Literature Festival is home to many of the UK's premier literary awards, and this year will be no different. Join Jury Chair James Naughtie and poet Rachel Long as they announce the winners of this year's Forward Prizes for Poetry. Categories include Best Collection, Best Debut, and Best Single Poem. Whether you attend live or watch the live stream from home – this is an unmissable date in the poetry lover's calendar.
The Polari Prize 2021
BOOK: Saturday 30th October, £5, southbankcentre.co.uk
Now in its eleventh year, the Polari Prize is the UK's only literary award exclusively for LQBTQ+ writing. Hosted by the inimitable Paul Burston – who founded the Polari literary salon behind the award – it's a chance to hear new and established voices from the LGBTQ+ community, as well as a guaranteed good night out.
2021 Booker Prize Shortlist Readings
BOOK: Sunday 31st October, £15-£35, southbankcentre.co.uk
Taking place on the festival's final day, this event will make sure it goes out with a bang. There'll be readings from all six novels shortlisted for this year's Booker Prize – one of the world's most prestigious and respected literary awards – available to hear live or over live stream. Kit de Wal will host the evening, which will also feature conversations between all six authors. For a sneak preview of what to expect – and help placing your odds on this year's winner – check out our round-up of the shortlist here.
Writer Specials
Candice Carty Williams: Empress & Aniya
BOOK: Saturday 23rd October, £10, southbankcentre.co.uk
Here's one to rearrange your Saturday night plans for. Candice Carty-Williams (author of the smash hit Queenie) chats to award-winning journalist and editor Charlie Brinkhurst-Cuff about her debut YA novel – Empress & Aniya. It's a chance to see two celebrities of the modern literary scene discuss a book that's already being hailed as the South London answer to Freaky Friday. Book before it's too late.
Ai Weiwei: 1000 Years of Joys and Sorrows
BOOK: Friday 29th October, £15-£35, southbankcentre.co.uk
Join world-famous artist and activist Ai Weiwei for an evening of conversation around his widely anticipated memoir. 1000 Years of Joys and Sorrows will tell the tumultuous life stories of Weiwei and his father Ai Quing, China's most celebrated poet. From being banished during the Cultural Revolution to helping to design Beijing's iconic Bird's Nest Olympic stadium, the memoir will reflect on Weiwei's extraordinary life and examine the state of modern China. Expect incredible insights and an evening to remember with this once in a generation artist.
4 Brown Girls Who Write
BOOK: Saturday 23rd October, Free Entry, southbankcentre.co.uk
Roshni Goyate, Sharan Hunjan, Sunnah Khan and Sheena Patel have been making a splash in the poetry world ever since publishing their collections in four daring pamphlets. Since then they've performed everywhere from the British Library to Edinburgh Fringe, and even appeared in British Vogue. Featuring three out of the four girls, this is guaranteed to be a fun evening full of fresh and freeing conversation.
Workshops
Out-Spoken Masterclass
BOOK: Saturday 23rd October, £20, southbankcentre.co.uk
This three-hour session is a masterclass in crafting beautiful and original poems. Led by acclaimed British-Jamaican poet Raymond Antrobus – whose accolades include The Hughes award and The Guardian Poetry Book Of The Year 2018 – it's a must for budding poets.
For more information about the other events the festival has to offer, head to southbankcentre.com
Featured Image: Royal Festival Hall, Photo by India Roper-Evans
Read More:
Bookshop Day: Best Bookstores in London  / The Best Spoken Word Poetry Events in London