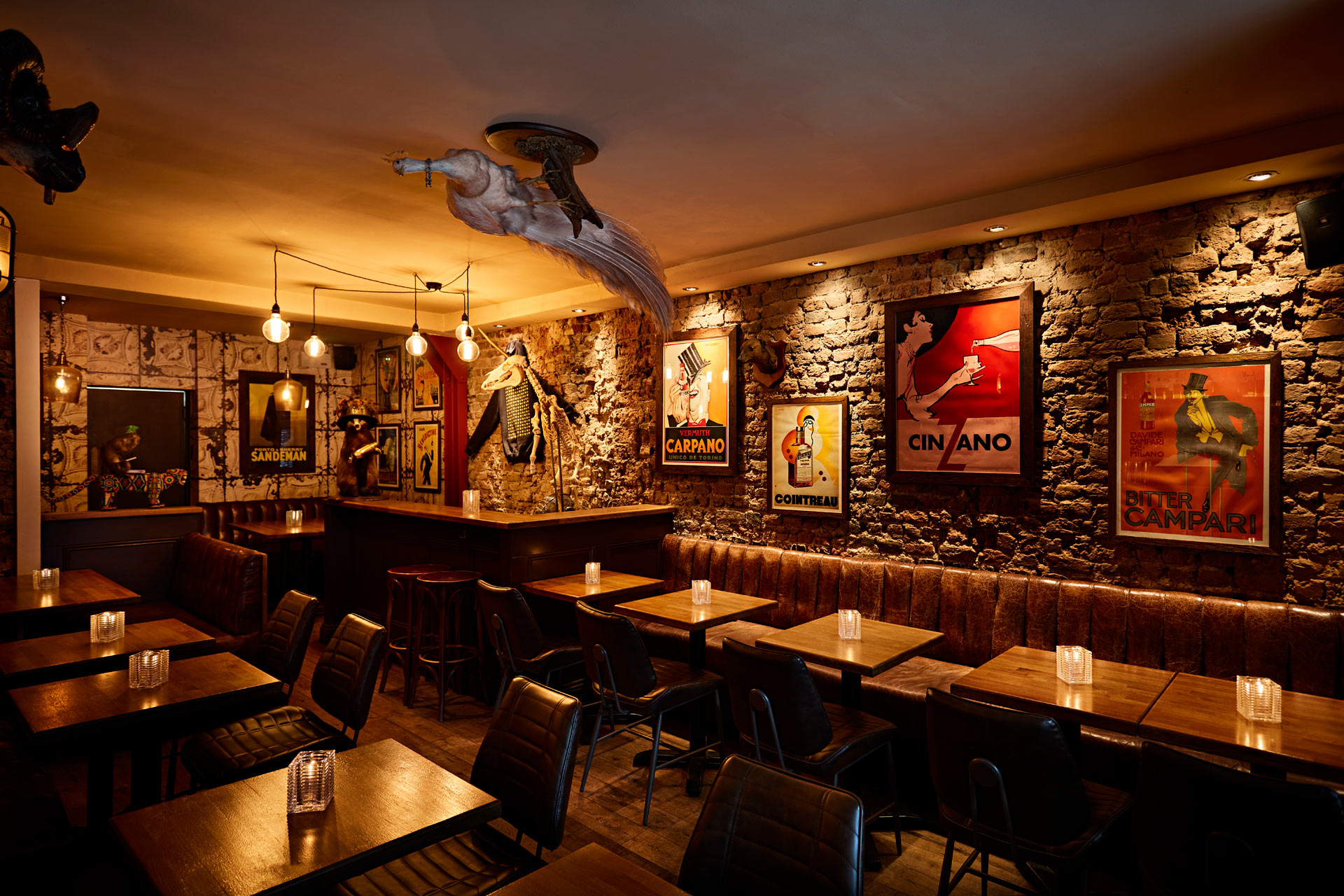 A Bethnal Green Cocktail Bar Has Been Voted Best in the UK
---
Which names came out tops this year?
Awards season is well and truly upon us – not only in the world of entertainment, but in the food and drinks sphere, too. A few weeks ago, we had the UK's top gastropubs, which celebrated the best pubs for foodies. And now, the 2023 Top 50 Cocktail Bars list has been announced, crowning 50 bars the nation's best. In first place? Neighbourhood favourite Satan's Whiskers, located in Bethnal Green, which has jumped up four places from last year's list.
Opened in 2013 by a team of bartenders who worked at the now defunct Milk & Honey, Satan's Whiskers may look like a dive bar from the outside, but inside lies an award-winning cocktail emporium. The bar is renowned for its characterful interiors – think exposed brick, vintage posters and taxidermy – alongside a daily changing drinks list and lively hip-hop soundtrack. It's often billed as a 'bartenders' bar': nothing fancy, but with a great atmosphere and a top-notch drinks offering.
This was followed by Lab 22 in Cardiff, an equally unassuming spot located above a branch of Gregg's on Caroline Street. As the name suggests, this one offers a scientific approach to its cocktails, with all sorts of fun twists on show. Past menus have seen bartenders breathe fire into their concoctions, for instance.
Other London bars to feature on the list included Tayer + Elementary in third place, a Shoreditch bar which is no stranger to winning awards, and Swift, a buzzy basement den in Soho, at number six. Three Sheets in Dalston, The Connaught Bar in Mayfair, and Nightjar in Shoreditch were also winners.
The highest new London entry in this year's list was Soma, a speakeasy-style bar in Soho launched in 2021 by the team behind much-loved Indian restaurant Kricket.
Manchester also put on a strong showing, with Schofield's Bar coming in fourth place: a venture from bartender brothers Joe and Daniel Schofield, found on the corner of Sunlight House. The New York-inspired Speak in Code cocktail bar, meanwhile, came in eighth place.
The Top 50 Cocktail Bars list is voted for by a panel of bartenders, drinks writers and bar owners. Publisher Chris Lowe said: 'The ever-growing interest in cocktails and bartending within the UK means we are spoilt for choice on where to go, and this list allows for the best of the UK bar scene to have a spotlight placed on them – and for consumers to find these hidden gems.'
You can find the full list here