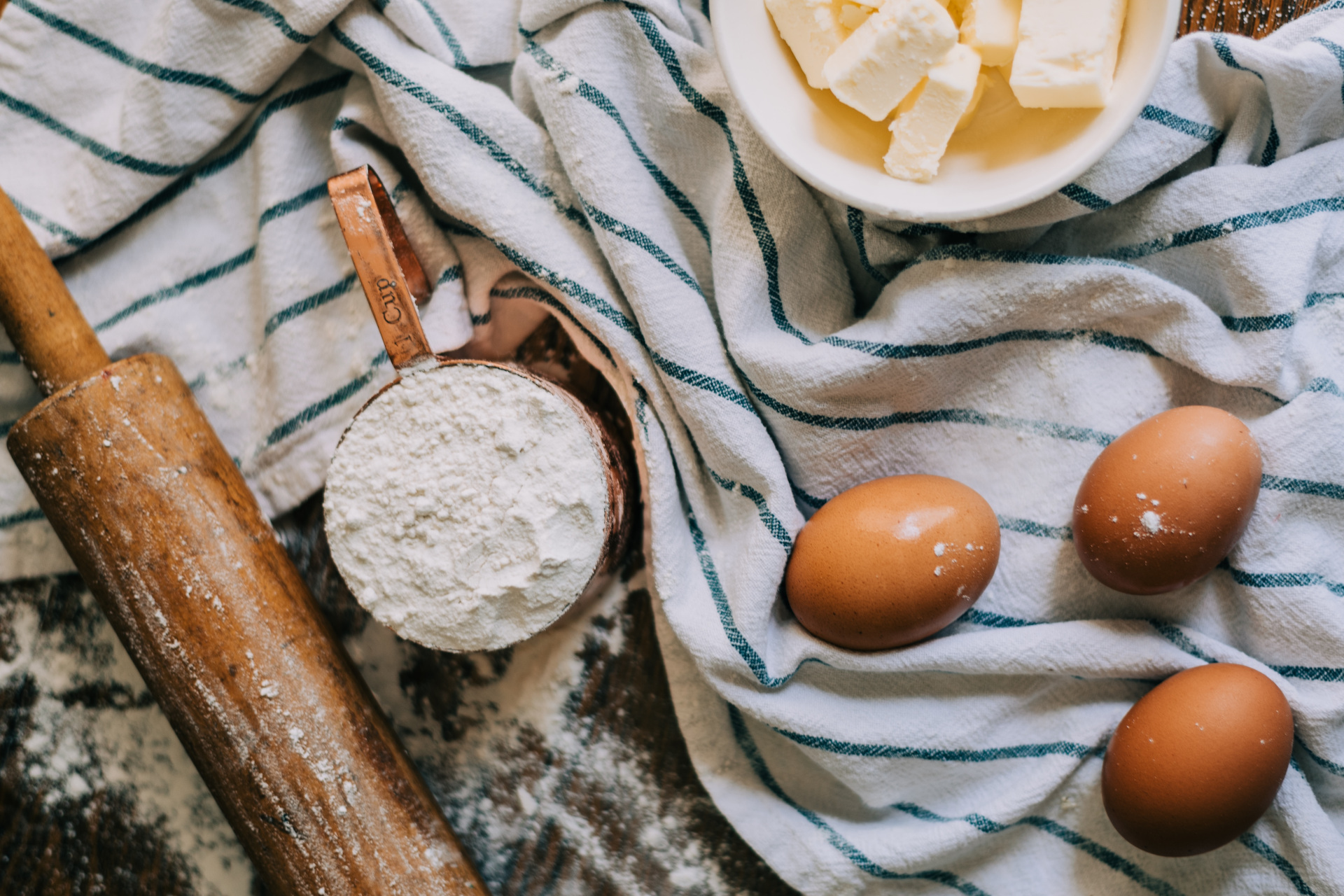 The Good, The Bad & The Funny – The Best Great British Bake Off Moments Ever
Let's take a trip down memory lane...
With 13 seasons now under its belt (and a fourteenth currently airing), Great British Bake Off has cemented a place for itself in British culture – and, consequently, the shared British experience. Whether you've been an avid fan since day one or you're getting into the swing of things for the first time this year, make sure you know your Bake Off lore. These are some of the best moments to come out of Great British Bake Off.
The Best Great British Bake Off Moments Ever
Custardgate (Series Four, 2013)
Accidental theft has happened more than once in the tent, but Custardgate is infamous. The baking burglary in question was carried out by contestant Deborah Manger, who unwittingly used fellow baker Howard Middleton's custard in her trifle. She came clean and apologised, and Howard very kindly said, 'I'm sure one custard is as good as another.' Then-presenter Sue Perkins described the incident as 'either a terrible error or the most incredible case of baking espionage.'
The Human Biscuit Tower (Series Four, 2013)
As we've gathered, the tent is a busy place that's often prone to accidents – even those caused by presenters and judges. Series four baker Frances Quinn was on the receiving end of one such accident when then-show host Mel Giedroyc accidentally toppled her biscuit tower. The creative solution? Mel went up to the judges's table holding the tower up as a human pillar.
Bingate (Series Five, 2014)
Perhaps the most controversial Bake Off moment (even topping the events of Custardgate) was Bingate. Back in 2014, series five contestants took on a baked Alaska Showstopper for Dessert Week. The episode became memorable thanks to Iain Watters, who threw his Showstopper into the bin not long before the bakers were called to present to judges amid sabotage accusations. Fellow contestant Diana Beard had removed Iain's baked Alaska from the freezer without letting him know – leading it to melt into a gooey heap on the workbench – and despite present Sue Perkins's best efforts to help him make it presentable for the judges, Iain soon grew agitated enough to chuck his dessert in the bin. He was sent home at the end of the episode.
The Lion Bread (Series Six, 2015)
It's probably the first thing you think of when Bread Week rolls around each year: Paul Jagger's iconic 'King of the Jungle' Showstopper. The now legendary loaf featured a white bread head, a wholemeal tail and a body filled with figs and walnuts – all painstakingly crafted into a lion (mane and all). As GBBO aptly summarises: never forget.
View this post on Instagram
Prue Leith Accidentally Announcing The Winner (Series Eight, 2017)
In her first year on the show – taking the reins from Mary Berry – Prue Leith dropped the biggest clanger in Bake Off history when she announced the series winner… six hours before the final aired on TV. Prue, who was abroad when the show was airing, took to Twitter to prematurely congratulate Sophie Faldo on her win, before quickly taking her message down and following up with an apology Tweet.
'I think that was one of the worst half an hours, that first half an hour when I realised what I had done,' Prue said on ITV's This Morning. 'I was in Bhutan and had not had any reception for a while so when I turned on my phone and there was reception there was a mass of tweets and one of them said "don't forget to congratulate the winner after 10.30" and I thought "oh my God, it is past 10.30" so I just quickly tweeted what I did.
'Then, as soon as it went, I thought "oh my God" and I went into a panic mode where I couldn't work my phone and I didn't know how to delete it quickly and I couldn't think and in the end I just rang my trusty PA and she said, 'I've already deleted it,' and it was 89 seconds after I had done it and that was too late, it had been retweeted.'
I am so sorry to the fans of the show for my mistake this morning, I am in a different time zone and mortified by my error #GBBO.

— Prue Leith (@PrueLeith) October 31, 2017
Explosive Bakes (Series Nine, 2018)
Series nine winner Rahul Mandal has our hearts – and during the show, he had our hearts in our throats. From using two electric whisks at once to sending flour spiralling across the workbench, Rehul was something of a chaotic cook. There was one moment in particular though, that really took the biscuit (or rather, edible rock garden). During the finals, the bakers' tent reached temperatures of 32ºC – causing a glass storage jar on Rahul's workbench to shatter and send shards of glass into his cake mixture. The baker had to throw out the mixture and anything on the bench that could have been contaminated, and start again on his bake. Despite his worries, however, Rahul was given an extra 15 minutes by the judges to complete his Showstopper, and he eventually bagged himself the title of series winner.
Fly Swatting (Series 11, 2020)
We're not the only one buzzing about Bake Off, it seems. Back in series 11, baker Sura Mitib was seen trying to herd a fly away from her workbench during one of the challenges – but the movement caused her to accidentally knock into fellow contestant Dave Friday's bake, causing his miniature pineapple upside down cakes to hit the ground (right-side up). Not the baker's best moment, but it sure added some spice to the technical challenge.
Bonus: Bon Appétit (The Great Celebrity Bake Off For SU2C)
While not a moment from the original GBBO show, its charity spin-off for Stan Up To Cancer is known for its hilarious celebrity baking moments – although the most iconic probably comes from comedian James Acaster, whose baking blunders resulted in one of the series most meme-worthy lines: 'Started making it. Had a breakdown. Bon appétit.' Legend.
Featured image: Lauren Gray, Unsplash