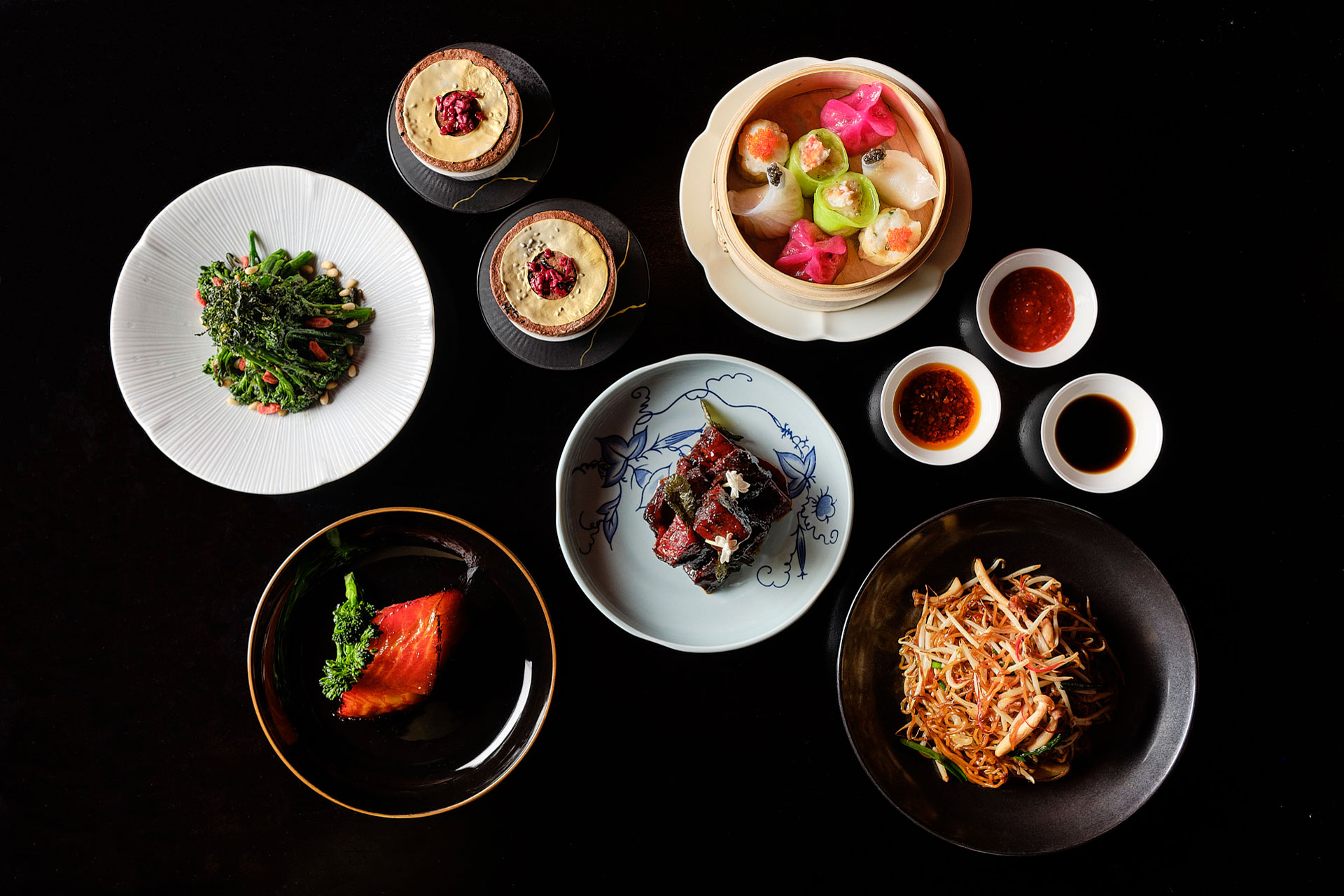 Chinese Restaurants To Try in London
From fiery Xinjiang noodles to the world's best dumplings, here's where to get your Chinese food fix in the capital
The Chinese food scene in London has come a long way since its beginnings. Historically, the first Chinese eating houses in Britain catered predominantly for Chinese sailors arriving in the Limehouse area. But after WW1, Chinese food started to grow in popularity, with British servicemen returning from parts of the Far East with a new willingness to try different types of cuisine. By the 90s, there were countless Chinese restaurants across the country – but quality has dramatically improved over the past couple of decades. We've also seen the emergence of different types of Chinese cuisine: not just traditional Cantonese but Sichuan, Hunan and Xi'an too. Here, we highlight 10 of London's best Chinese restaurants – from glitzy fine dining eateries to neighbourhood noodle joints. And if you're set on Chinatown, here's a foodie's guide to the district.
The Best Chinese Restaurants in London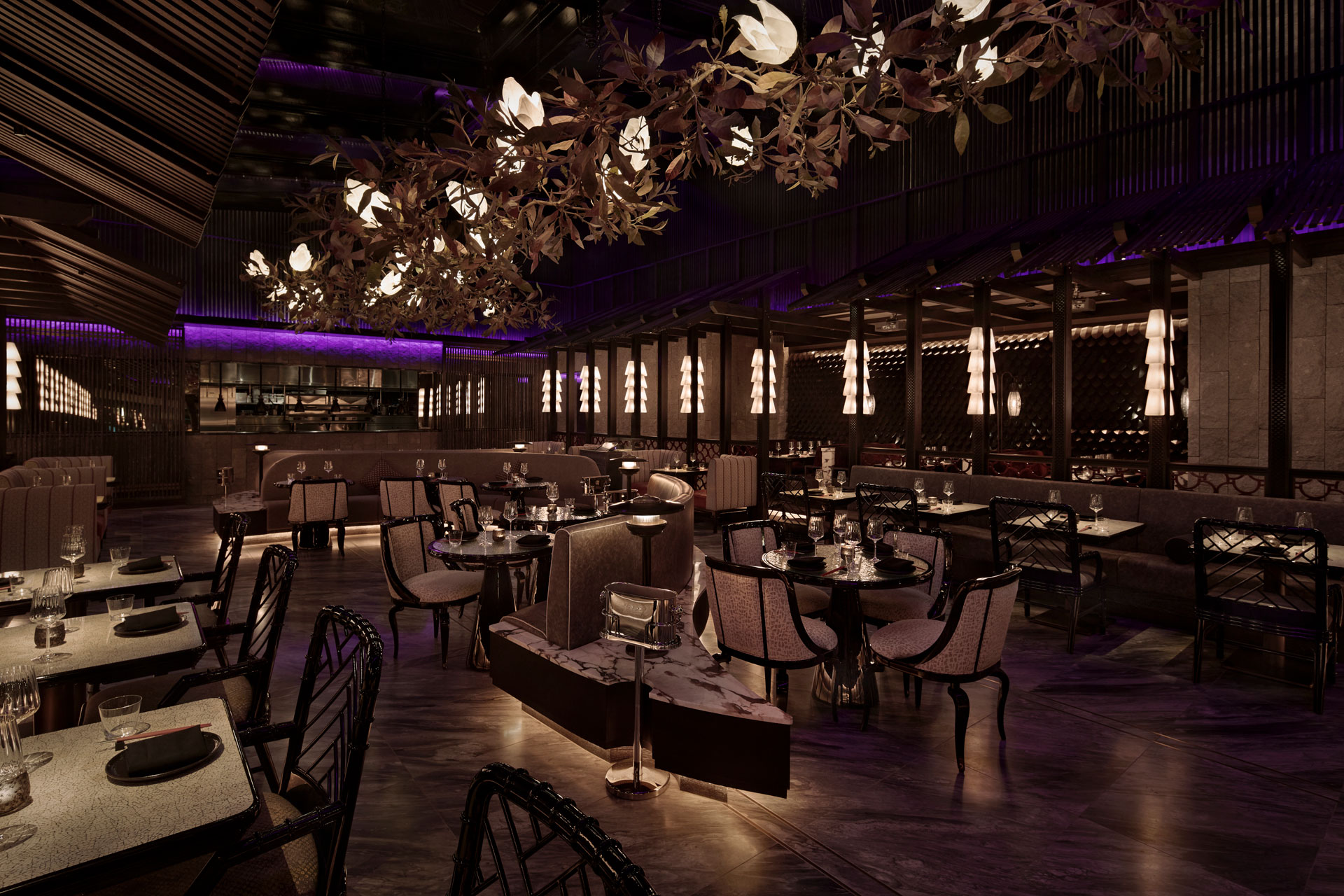 Tattu
Founded by brothers Adam and Drew Jones, Chinese restaurant group Tattu originated in Manchester, followed by branches in Leeds, Edinburgh and Birmingham – and last year, an outpost opened in London. Housed on the sixth floor of the Outernet building next to Tottenham Court Road station, the restaurant offers sweeping views of the capital – but there's plenty to look at inside too, thanks to beautiful interiors from the award-winning Joyce Wang Studio. Executive chef Andrew Lasseter has designed an equally aesthetic menu, which focuses on contemporary, sharing-style Chinese cuisine. Dishes are designed to be photographed – and it's no coincidence that the restaurant has optimum lighting for picture-taking – but, luckily, they taste good too. Highlights include the signature Shanghai black cod, a umami dish which swaps the usual miso for a lighter hoisin, ginger and lime; plus an indulgent Japanese wagyu dish served with enoki mushroom and shallot soy (heads up, this one will set you back a casual £95).
Address: The Now Building Rooftop, Outernet, Denmark St, London WC2H 0LA
BOOK: tattu.co.uk

Bun House
London's best buns just got a whole host of new neighbours. That is to say that Chinatown stalwart Bun House has a new menu of delicious dishes on offer alongside its fluffiest of buns, drawing on Hong Kong's most popular street food dishes. Think warming filled wontons in steaming bowls of hot and sour broth, crispy chicken leg with indulgent Hong Kong curry, rich beef short rib with satay gravy rice and the crispiest of hot and sour waffle fries. But start it all off with those legendary buns. Simple but effective, there are five classic savoury buns to choose from – pork, chicken, lamb, beef and veggie – or why not try one of each? Wrap it all up with a playful custard bun. By Olivia Emily
Address: 26-27 Lisle St, London WC2H 7BA
Website: bun.house
Three Uncles
This cheap and cheerful Cantonese restaurant in Brixton Village was founded by three childhood friends, who grew up in Hong Kong in the '70s. They spent lots of time visiting the famous roast meat cafes near Wan Chai Market, where skillful chefs would prepare chunks of char sui pork and roast duck. Years later, they brought the concept to London with Three Uncles, a pared-back dining concept with a short and sweet menu. The roast meats are the star of the show: duck, pork or chicken, made using the classic Cantonese technique of marinating, fan drying overnight, roasting, resting and serving. You can enjoy them with rice or atop noodle soups and stir fries. Expect to queue – but it'll be worth it.
Address: Unit 19 & 20, Brixton Village, London SW9 8PR
BOOK: threeuncles.co.uk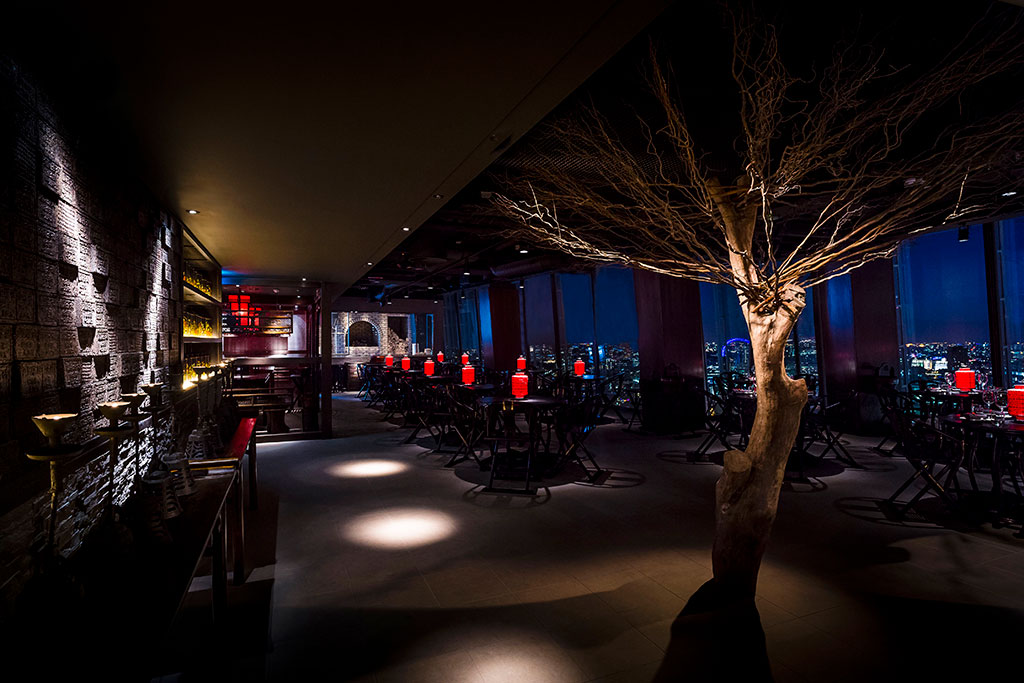 Hutong
Undoubtedly one of the most special spots to dine in the city is Hutong on the 33rd floor of The Shard. With dark red, moody interiors, sparkling lanterns and a traditional Chinese wishing tree where guests hang their wishes on branches, Hutong oozes the romance of fairy tales and is an absolute delight. This is our top pick for a splash-out supper, with its vast selection of fine Northern Chinese cuisine and creative cocktails set against the backdrop of the sprawling London skyline which twinkles at night. Allow longstanding waiters to guide you through the menu, but don't miss the pink champagne prawn dumplings and Peking duck which is carefully sliced instead of shredded. Book far in advance to secure the best tables in front of the floor-to-ceiling windows and soak it all in – you'll struggle to go back down to earth.
Address: 33 St Thomas St, London SE1 9RY
BOOK: hutong.co.uk
Min Jiang
It may be lesser known than some of the city's famous skyscrapers, but Min Jiang – perched on the tenth floor of the Royal Garden Hotel – boasts one of the best views in London. A hidden gem overlooking the picturesque Kensington Gardens, the restaurant is renowned for its impeccable service, as well as its picture-perfect vista. Go for the house duck: a whole Beijing duck served two ways, the first with homemade pancakes, and the second a dish of your choice – fried rice, with diced or minced duck and a lettuce wrap. There's a good selection of fish dishes too, like stir-fried native lobster, steamed sea bass and sauteed king prawns with wasabi sauce.
Address: 2, 24 Kensington High St, London W8 4PT
BOOK: minjiang.co.uk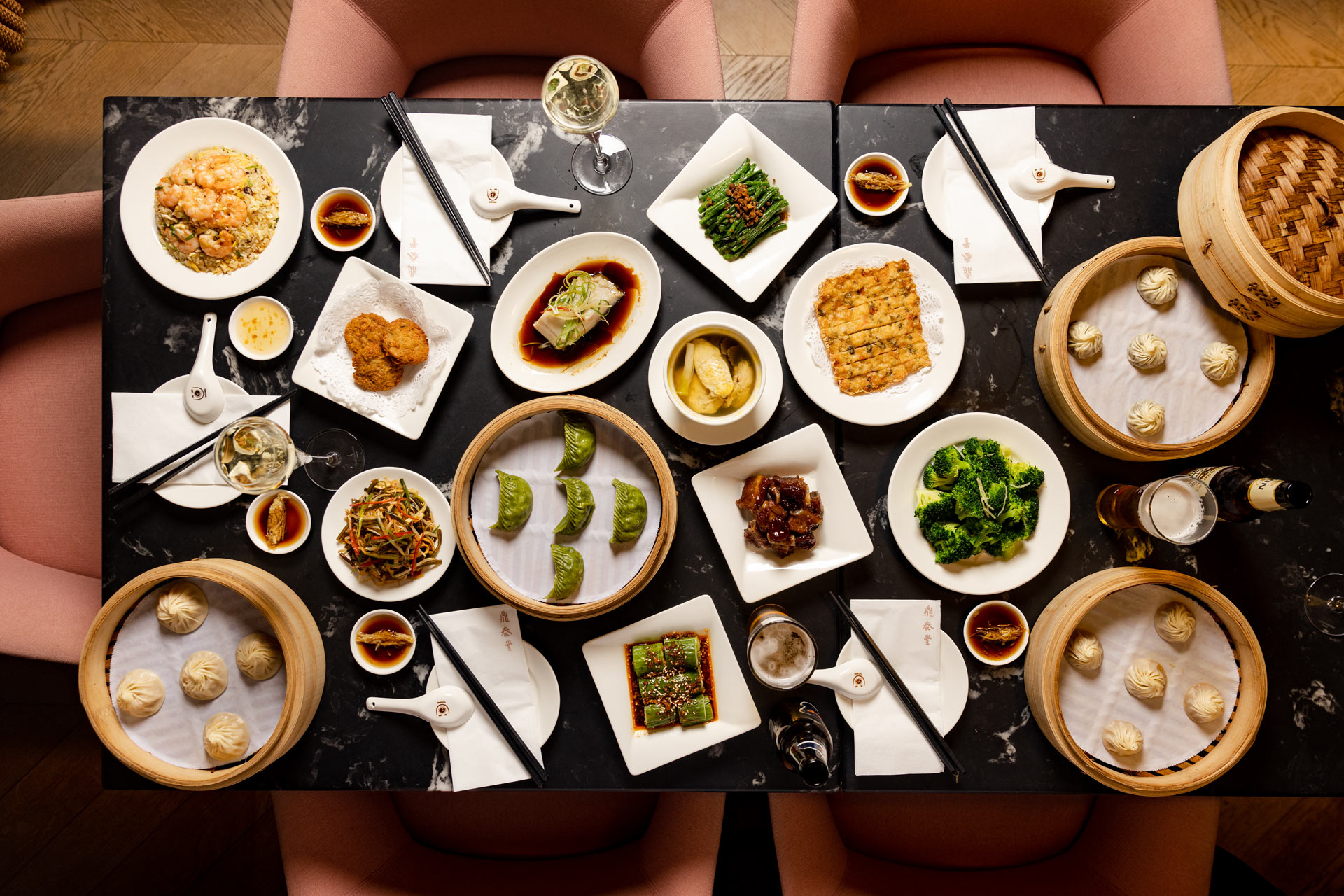 Din Tai Fung
This Taiwanese restaurant has something of a cult following, particularly surrounding its signature dish: some very tasty soup dumplings called Xiao Long Bao. There are now branches in countries all over the world, including three in London – the most recent launch being in the West End's Centre Point. Wherever you are, though, the concept is the same: canteen-style dim sum, prepared with flair and precision – apparently each dumpling takes 40 minutes to make, folded with exactly 18 pleats. It's not all about these pillowy parcels of joy though: there's also the famous steamed chicken soup, which is simmered to perfection for over six hours. Don't be put off by the chain element: Din Tai Fung was the first Taiwanese restaurant to be awarded a Michelin star, and it has secured numerous accolades over the years.
Address: Locations in Covent Garden, Centre Point and Selfridges
BOOK: dintaifung-uk.com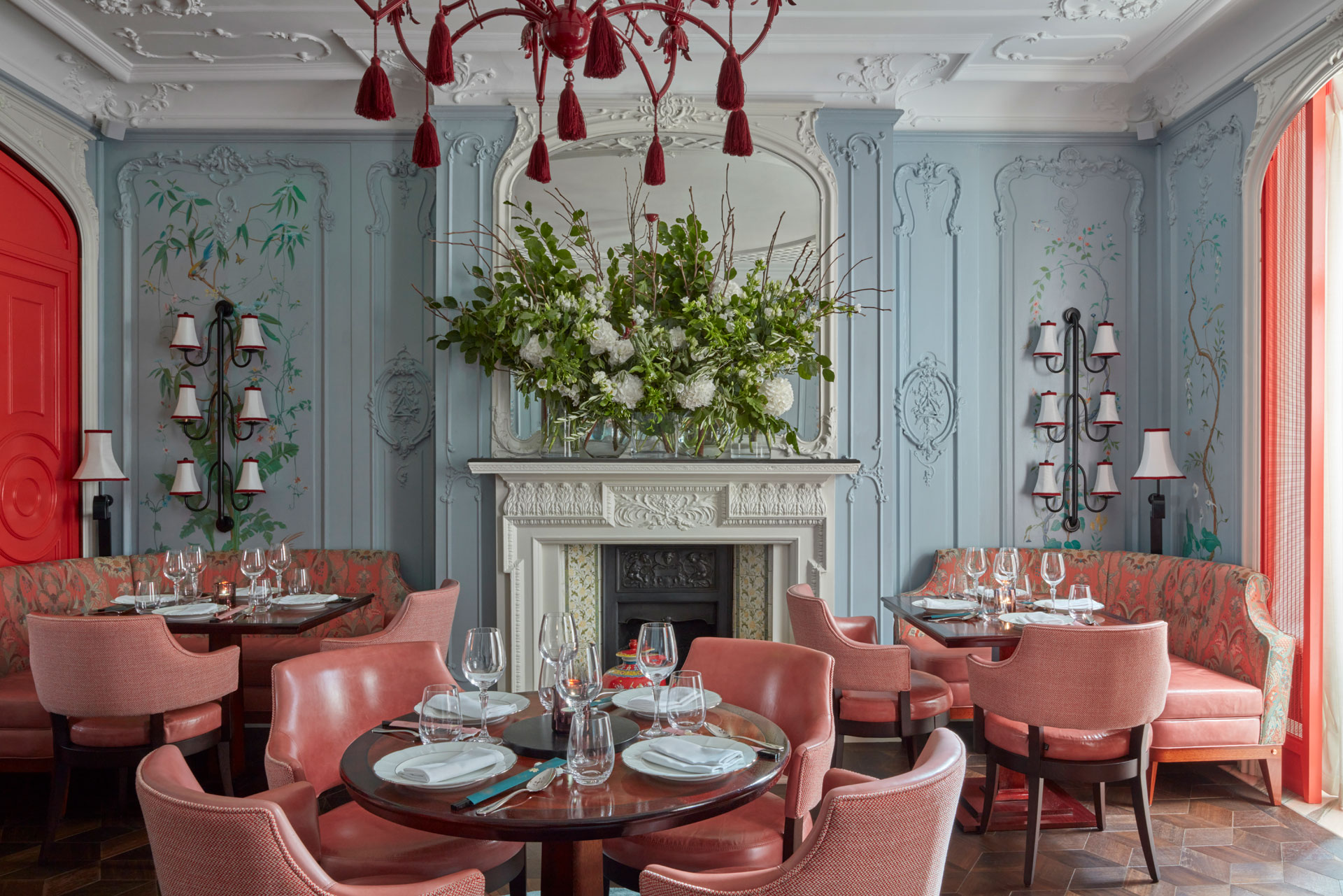 MiMi Mei Fair
Tucked under a jade green awning just off an unassuming corner of Curzon Street you'll find Mimi Mei Fair. Inspired by a heady concoction of the Silk Road, Qing Dynasty and 1920s Shanghai jazz scene and headed up by Peter Ho in the kitchen, it's fast becoming London's new hotspot for next-level Chinese food. If you want to be the envy of all other diners around you, order Mimi's signature dish – the Peking duck. Available only through a 24-hour advance order, it arrives ruby-red sizzling and crispy to your table on a dinky trolley, where the waiter will proceed to carve it in front of you. Other dishes are less theatrical – stir-fried black pepper beef fillet, chilli prawns with coriander and sesame mantou cigars – but they excel in their own right, each further weaving the culinary story of a journey through China, exploring heritage flavours and culinary quirks from different regions. By Sofia Tindall
Address: 55 Curzon St, London W1J 8PG
BOOK: mimimeifair.com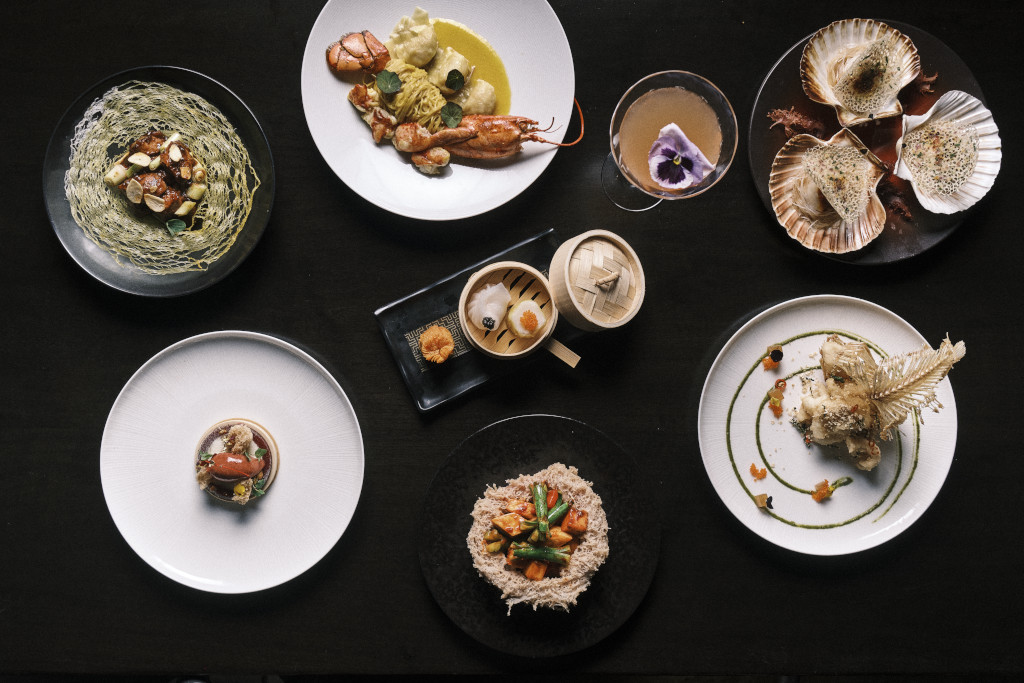 Hakkasan
An internationally acclaimed culinary brand with restaurants all over the world, the name Hakkasan is synonymous with top-end Chinese food. It began its life in London, when restaurateur Alan Yau opened the first branch in Hanway Place back in 2001, eventually expanding everywhere from Miami to Mumbai, plus a second London branch in Mayfair. Excellent Cantonese cooking is the name of the game – both London outposts have retained their Michelin stars for 19 and 11 years respectively – served amid glamorous interiors. You'll struggle to order a bad dish, but signatures include the Peking duck with caviar, and the supreme dim sum, which features lobster dumplings, wagyu beef with black garlic, and royal king crab.
Address: 17 Bruton St, London W1J 6QB (Mayfair) and 8 Hanway Pl, London W1T 1HD (Hanway Place)
BOOK: hakkasan.com
Hunan
Chinese menus are often some of the most extensive – but Hunan bucks the trend by offering no menu at all. At this not-so-secret, long-standing hidden gem perched between Chelsea and Pimlico, diners are invited to tell staff about their likes and dislikes, confirm their preferred spice levels, and then simply sit back and enjoy the ride. Expect around 12 small Taiwanese dishes, some inspired by the restaurant's titular province, Hunan, which was the birthplace of owner Chef Peng. There's no guessing what will appear in front of you, but lucky guests will sample signatures like minced pork broth, and crispy frogs' legs served with bamboo shoots and chilli. All this is to be enjoyed alongside aromatic, fruity wines which pair well with the bold flavours of the food.
Address: 51 Pimlico Rd, London SW1W 8NE
Website: hunanlondon.com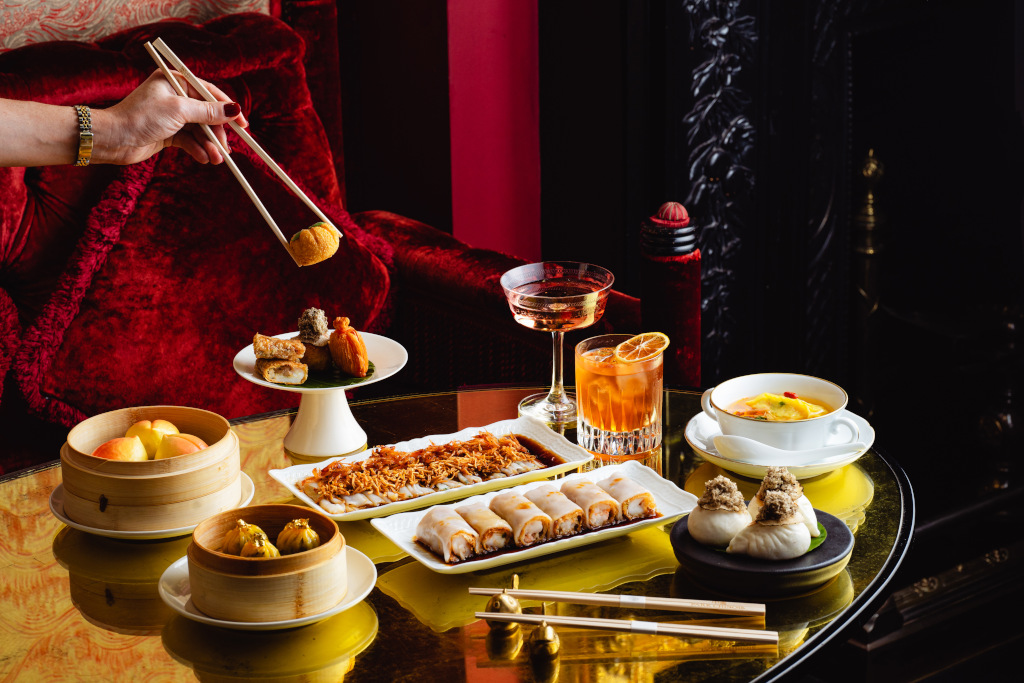 Park Chinois
With its lavish décor and late-night revelry, Park Chinois (another Alan Yau number) transports diners back to the supper clubs of 1930s Shanghai – with a touch of Moulin Rouge. The Chinese restaurant sits in prime Mayfair territory, rubbing shoulders with the likes of Sexy Fish and Novikov – both of which it more than meets on opulence. Head here for an immersive dining experience: upstairs sits Salon de Chine, a gilded dining room offering live jazz, or head down the iconic red staircase to Club Chinois, which plays host to acrobatics, cabaret and live performance. Food, too, is extravagant and cooked to perfection: feast on black truffle dumplings, wagyu beef gyoza, duck pancakes with caviar and king crab with rice noodles – and prepare for a hefty bill. One for a special occasion.
Address: 17 Berkeley St, London W1J 8EA
BOOK: parkchinois.com
Silk Road
Good Chinese food certainly doesn't need to cost the earth. Silk Road in Camberwell is solid proof of this, offering very reasonably priced dishes which focus on food from the Xinjiang region. The Xinjiang Lamb Shish, for instance, is just £1 a pop – though most people come here for the noodle dishes: big, hearty bowls of broth topped with chicken or vegetables. Not one for the spice averse, food here is fiery. And don't expect anything fancy: the restaurant is small and simple, with long wooden tables and just one house wine – but the food keeps people coming back again and again. 
Address: 49 Camberwell Church St, London SE5 8TR
Website: silkroadlondon.has.restaurant
Featured image: Hakkasan