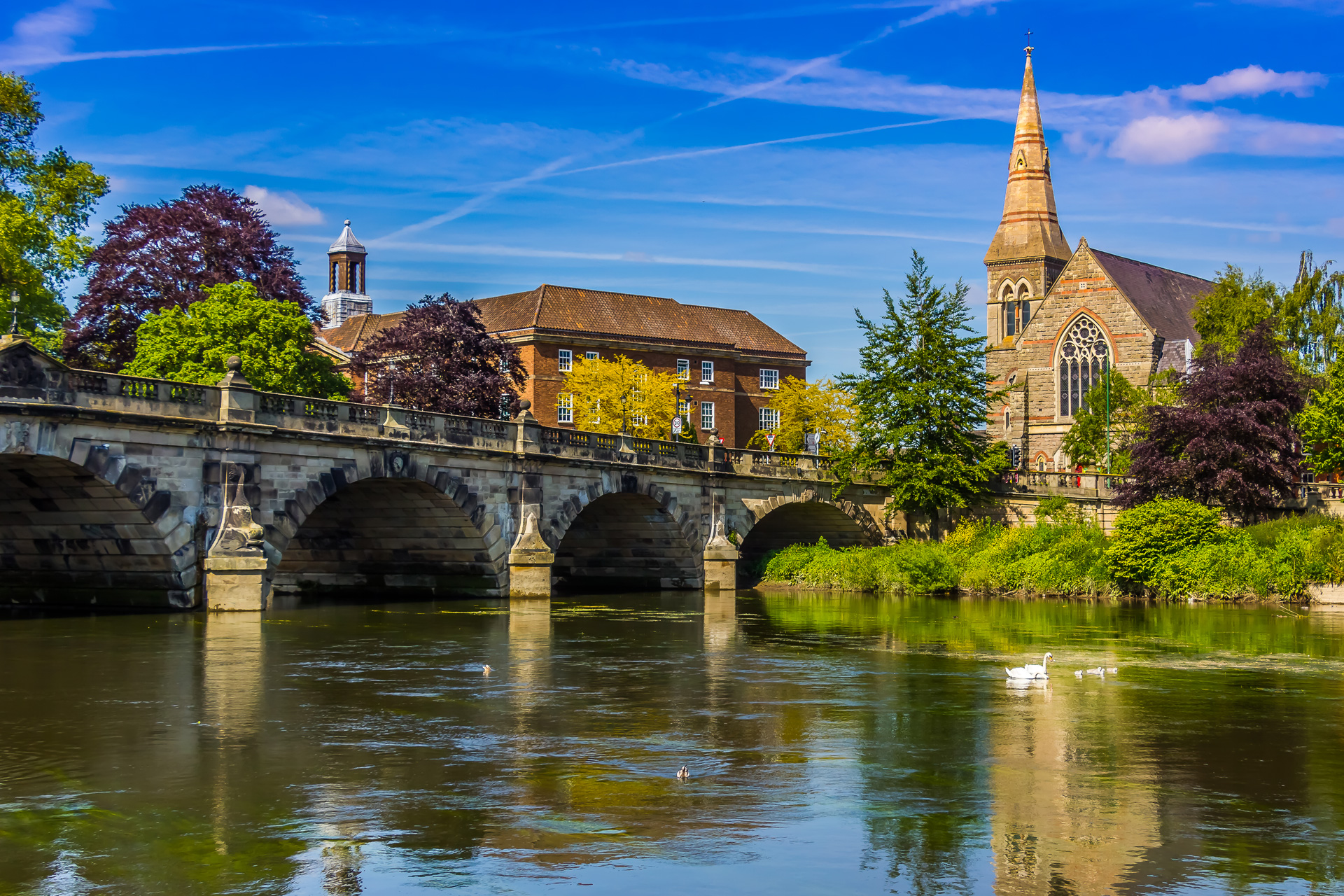 A Foodie's Guide To Shropshire
---
The food and drink hotspots in Shrewsbury, Ludlow, Whitchurch and beyond
Shropshire is known for its beautiful landscapes – the west Midlands county is home to areas of outstanding natural beauty, plus UNESCO World Heritage Sites. Perhaps lesser known, though, is its burgeoning food scene. That's why we've enlisted local chef Stuart Collins, co-owner of Chef Docket No. 33 in Whitchurch, to share his recommendations for the best food and drink spots in the area.
A Foodie's Guide To Shropshire
Stuart Collins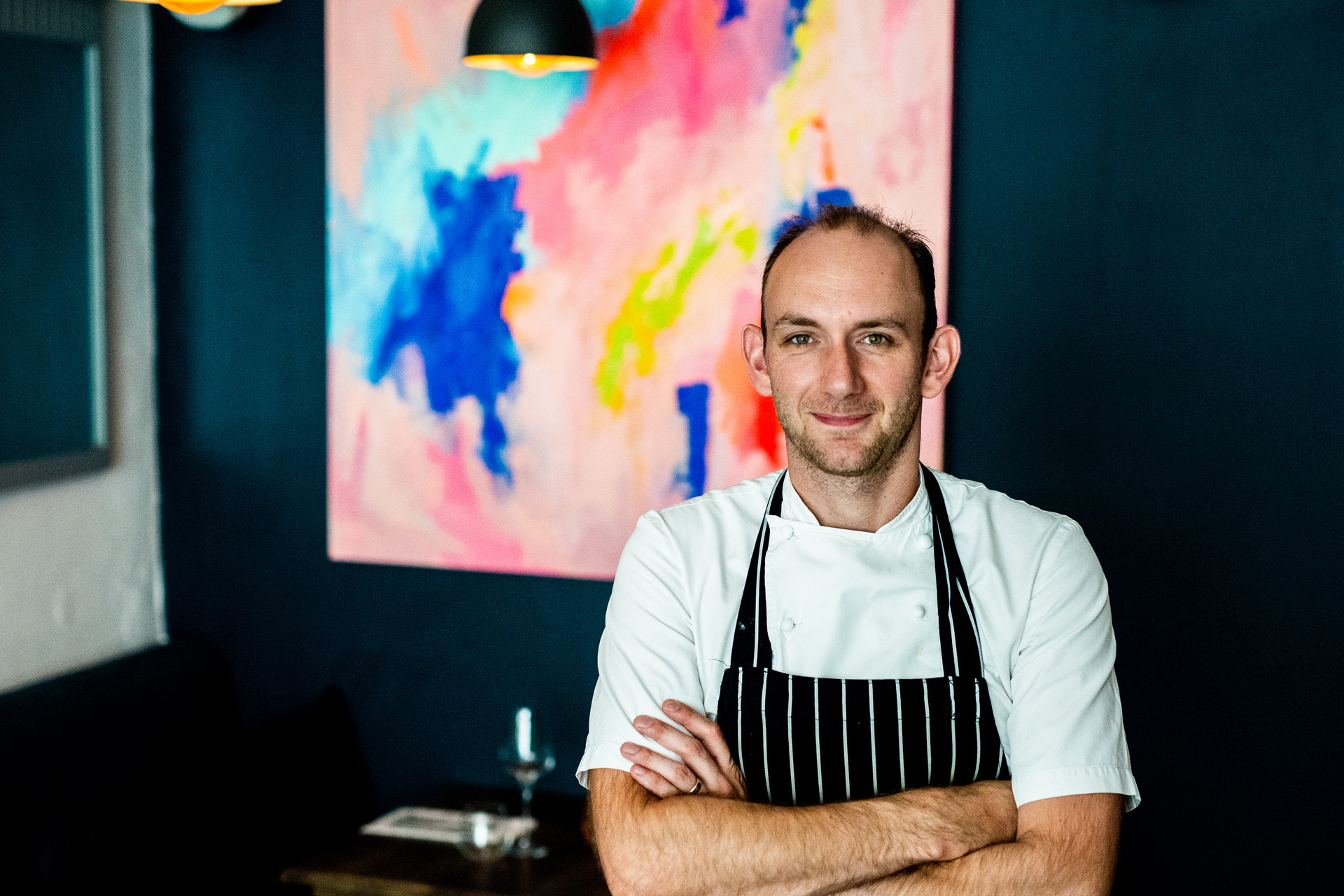 After spending a decade learning his craft in Michelin-starred restaurants all over the world, Stuart was lured back to UK shores by the pretty North Shropshire market town. He opened his own place in 2017 alongside his wife Frances, aiming to create a space where people can enjoy high-quality food amid a relaxed environment. It quickly became a local favourite, and in 2020 the restaurant was awarded with a Michelin Plate.
Best Places To Eat in Shropshire: Stuart Collins' Pick
Wild Shropshire
It's great to have an alternative Michelin recognised restaurant in Whitchurch. It brings dining opportunities for residents and tourists alike. James is bringing his own personality to his tasting menu offering, focusing on terroir led, micro seasonal dishes that highlight what is grown just outside at the moment.
25 Green End, Whitchurch SY13 1AD, wildshropshire.net
The Pie-oneers
I love this place! Using the best local ingredients, Bec and Haz create the most flavoursome fillings inside the perfect pastry. You always leave with more than you went in for, and more often than not with one of their delicious chocolate brownies too.
The Pie Hole, 23 Watergate, Whitchurch, England SY13 1DP, pie-oneers.com
Chef in the Wood
A lockdown innovation that has become a firm weekend favourite. The sausage rolls are a mainstay on the menu, and rightly so – using local pork and the butter-iest pastry possible, they are not to be missed. But, that's not forgetting the pig nose pie with peas and mint sauce or the cheese and leek roll, even for the biggest carnivore, these are a real treat. Ben is now offering exclusive dining events in his on site tipi, and I can't wait to book.
Whitchurch SY13 4BU, facebook.com
CSONS – Shrewsbury & Ludlow
The Crouch brothers certainly know how to have a good time and fortunately for Shropshire their personality translates into CSONS. As champions of all things local, their menus are filled with local produce. The restaurant in Shrewsbury is a family favourite for us and it never fails to hit the mark. Bright, flavour packed food with something for everyone. And, great options for kids; proper food with the most delicious potatoes!
The CSON's café in Ludlow is a magical space next to the river – get there early for the cinnamon buns – and with the first floor balcony soon to be opened, reservations will be hard to get. If you're not lucky enough to get a seat at the cafe, head to Sourced Pizza – same ingredients, passion and vibrancy, all heaped atop a delicious sourdough base and baked to perfection – what's not to like!
8 Milk Street, Shrewsbury, SY1 1SZ and The Mill on the Green, Linney, Ludlow SY8 1EG, csons.uk
The Pheasant at Neenton
Mark and Sarah offer everything you could hope for from a country pub. The Pheasant at Neenton is warm, inviting and has a Sunday roast worthy of a day out. Mark is a great chef who has brought together a perfect menu featuring some great pub staples, fresh daily fish dishes and some more imaginative dishes, all perfectly presented. The Pheasant offers three rooms for those who are looking to relax for a day or so. The breakfast is worth staying for.
Neenton, Bridgnorth WV16 6RJ, pheasantatneenton.co.uk
Niche Patisserie
Former semi-finalist on Bake Off The Professionals, Adam Cleal has created something of a patisserie haven in Oswestry. Housed in the beautiful Black Gate, the offering at Niche is just as impressive as the building that it's in. You're greeted with a display cabinet filled with the perfect croissants all looking as tempting as the next. You'll find yourself undecided which to choose, and then you'll spot the other creations that Adam has made – it's the perfect way to lose yourself in patisserie heaven for a little while. The coffee is great here too, as is the luxury afternoon tea experience and I love the fact you can watch the team at work.
Niche Patisserie at The Black Gate, 7 Salop Rd, Oswestry SY11 2NR, nichepatisserie.com
Wild Street Kitchen
Warwick and Zach have turned trailer food on its head and not just made it absolutely delicious but sustainable and seasonal too. Their striking van in black, white and neon pink is a beacon of light at any festival and delivers hot, tasty and affordable food. In the background, they source their ingredients locally, forage what they can and change the menu to use the best of what's great just now. Keep your eyes out for where these guys are popping up, it's brilliant!
Unit 7, Food Enterprise Centre, Vanguard Way, Shrewsbury SY1 3TG, wildstreetkitchen.com
Shropshire Lad
Shropshire's own 'Lad'! It couldn't be a round up of what's great in Shropshire and not include Adam Purnell AKA Shropshire Lad. This fire master is carving his own unique path through the culinary scene in the county and it's great to see him setting up a permanent base with his own café, Embers, opening very soon.
Opening this spring
Featured image: Getty Images