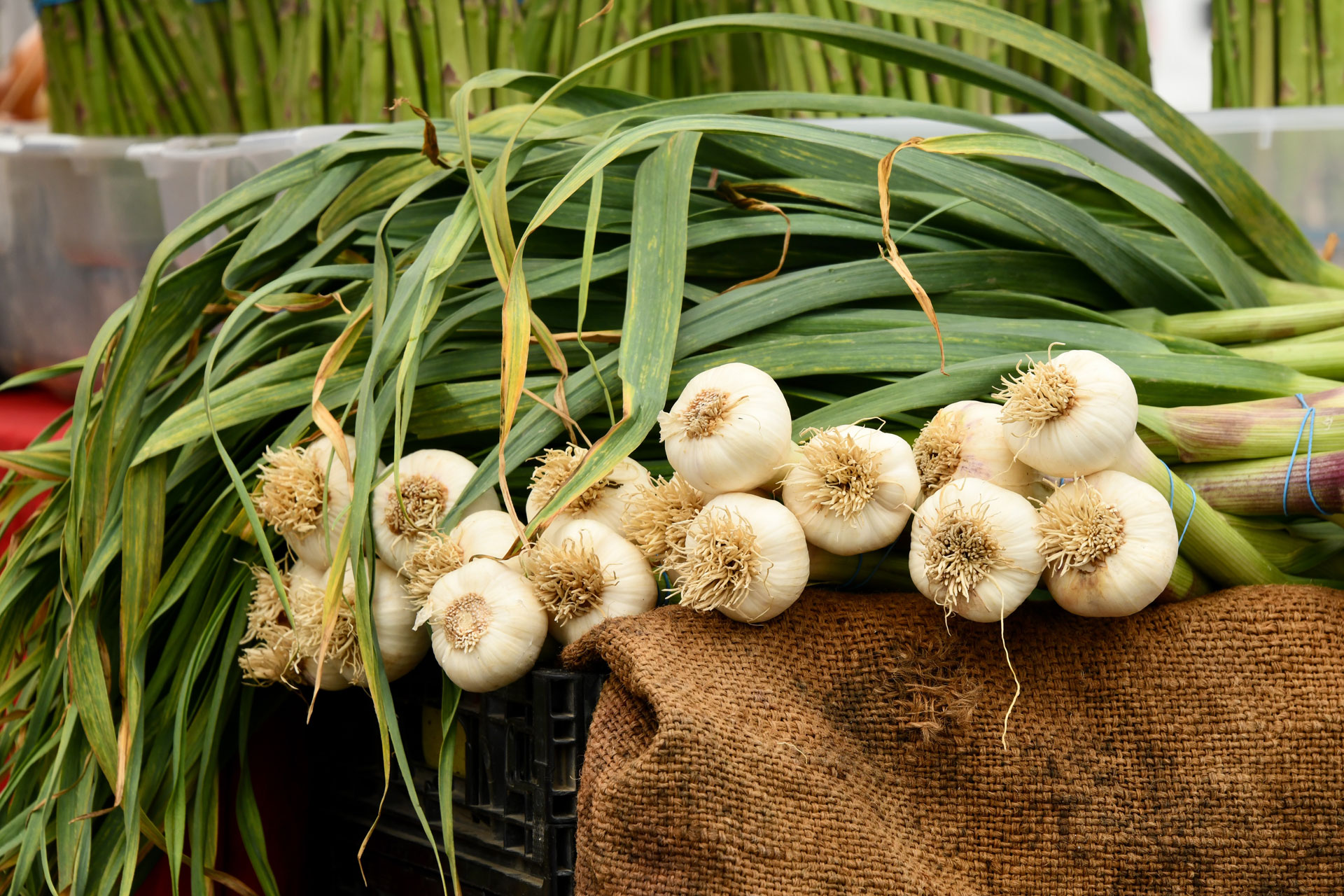 Ingredient of the Week: Garlic
---
With its unmistakable taste and myriad health benefits, garlic is a must, says Bettina
Each week plant-based cook Bettina Campolucci Bordi, founder of Bettina's Kitchen, gives us the lowdown on a particular seasonal fruit, vegetable or ingredient, offering cooking tips and a recipe. This week it's garlic.
Ingredient of the Week: Garlic
Garlic is one of those ingredients that goes well in practically any savoury dish, and really adds an important flavour profile. There is a very distinct difference in taste between the various ways that garlic is prepared. For example, garlic that is fried in oil along with onions for the base of many dishes, raw garlic rubbed on bread or added to a pesto, or garlic that has been roasted in the oven and then squeezed out of each clove. Each and every way that garlic is prepared is a  delicious addition to any meal.
Garlic is a relatively low cost vegetable, there are hundreds of varieties, and it is easily found in most shops and supermarkets. It should be stored outside the fridge in a breathable ceramic or glass dish, and it is best not to store it in plastic or a sealed container, as this may cause it to sweat and grow mould.
Garlic has been said to have incredible medicinal properties and has been known for its health benefits for many years. You will get the most nutritional benefit if you mince or crush it, releasing all its amazing nutrients.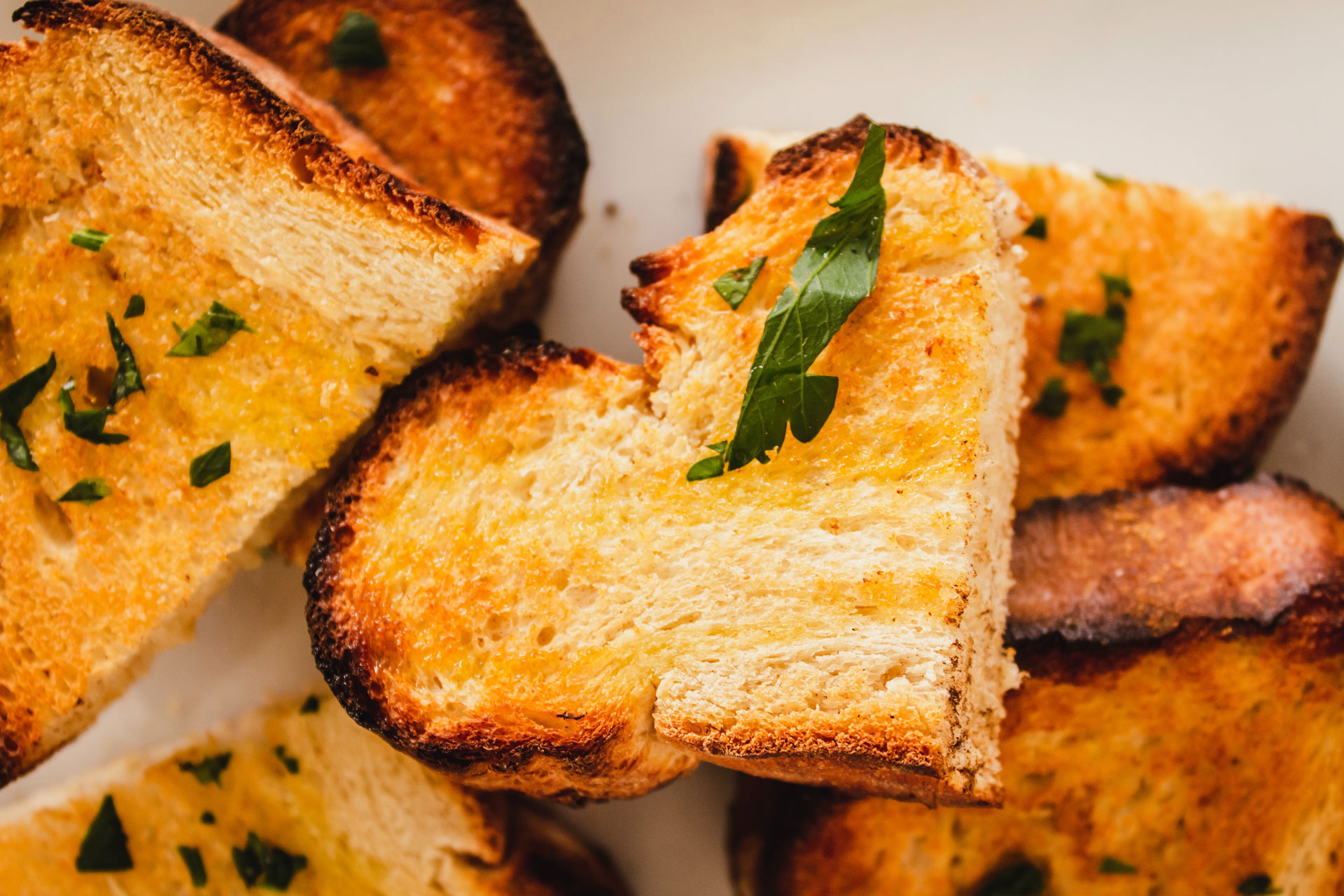 I'm a big fan of using edible flowers to make my meals look pretty and you may be surprised to hear that although we only use the root of the garlic plant, it does grow quite large above the ground and produces a gorgeous white flower which looks great on many dishes.
It has been said that to reduce the unstoppable 'garlic breath', you should consume some lemon juice at the same time that you are eating the garlic dish. But probably my favourite fact about garlic is the fact that it keeps the vampires at bay.
I am sharing a great little recipe, which also doubles up as a gift. As we enter autumn properly it is also the season of festivities and there is no better gift than a homemade one.
Recipe: The Sizzler
Makes 1 jar
Ingredients:
1 shallot, finely diced

1 red chilli, finely sliced

4 cloves garlic, finely diced

1 tbsp black sesame seeds

2 tbsp tamari, or soy sauce

200ml olive oil

1 tbsp brown sugar

Pinch of salt

Juice of 1 lime
Method:
Pour oil into a pan and heat to a medium to high level. Drop a tiny piece of shallot into the oil and if it sizzles it's time to put in the rest of the shallots. Stir, then add garlic, chilli, brown sugar, salt and black sesame seeds.

After 2-3 minutes of sizzling, turn off the heat and add the tamari and lime juice. Stir well and leave to cool.

Once it is completely cool, transfer into a pretty glass jar and use for drizzles to spice up your favourite meals. This is also a lovely gift to give someone!