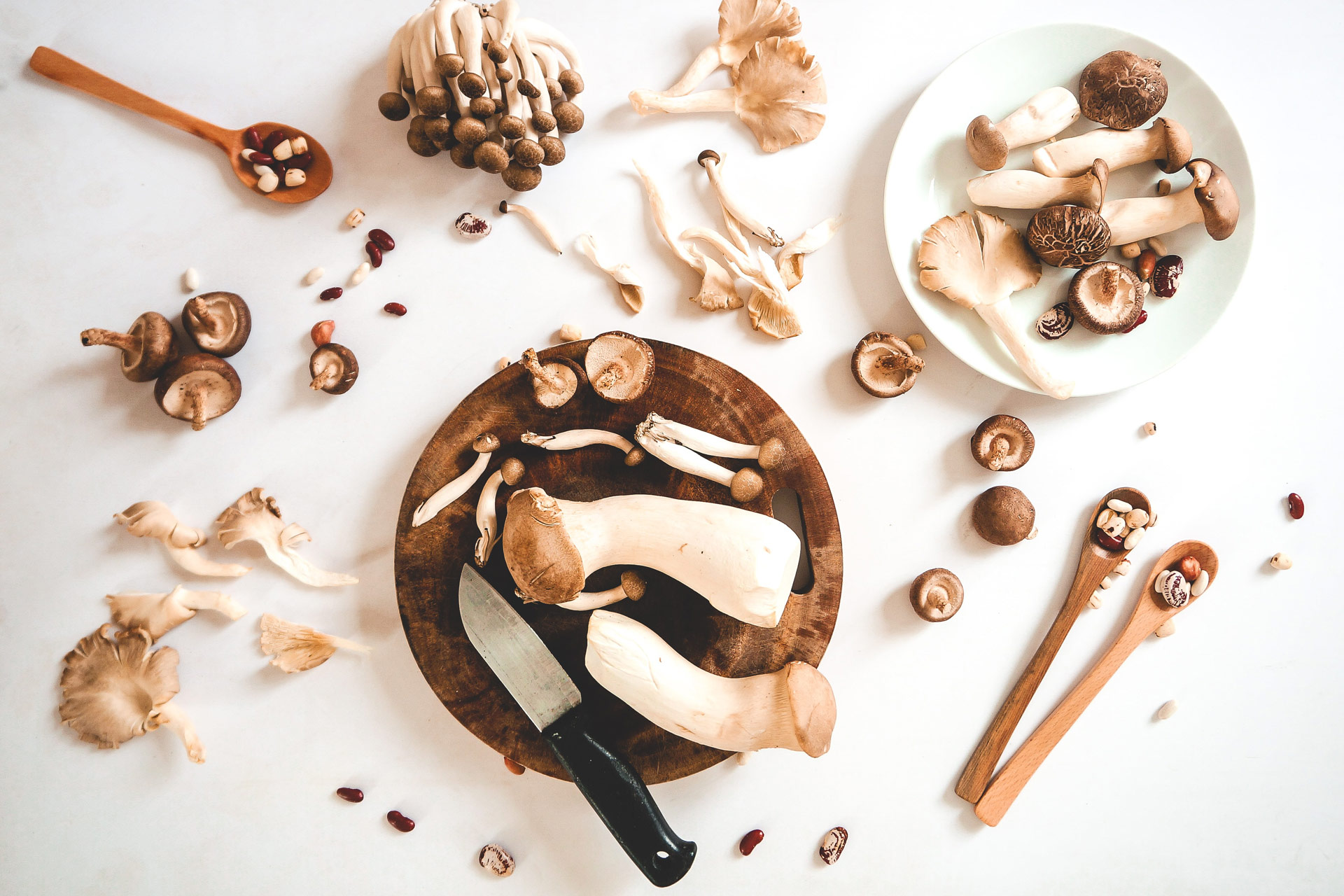 Ingredient of the Week: Mushrooms
Mushroom mania is going nowhere, says Bettina
Each week plant-based cook Bettina Campolucci Bordi, founder of Bettina's Kitchen, gives us the lowdown on a particular seasonal fruit, vegetable or ingredient, offering cooking tips and a recipe. This week it's mushrooms, one of the trendiest ingredients of the moment which is being heralded as a wonder ingredient for the future of the planet.
Ingredient of the Week: Mushrooms
Happy New Year! I hope that you have enjoyed the holidays and that you are, like me, really looking forward to this New Year. After a month of eating festive food and celebrating, I thought it would be good to highlight one of my favourite ingredients: mushrooms. 
A Brief History
Mushrooms have been eaten and used medicinally for hundreds of years, all around the world. Ancient Egyptians considered them to be plants of immortality and recognised them as a gift from the God Osiris. They valued mushrooms so highly, only the royals were allowed to consume them. Most commoners were forbidden to touch, much less eat them.
Based on ancient rock paintings and artifacts, some historians think that the use of magic mushrooms was alive and well in 9000 BC among indigenous populations of North Africa. Furthermore, statues and art thought to represent mushrooms have been found in Mayan and Aztec ruins in Central America, establishing their ceremonial importance in the Americas over many thousands of years. They were also widely used in Scandinavia during the viking era to connect with the gods.
The Mushroom Renaissance
Today, mushrooms are growing in popularity worldwide due to their nutritional properties and versatile uses in the kitchen, as well as clinical trials for their psychedelic uses in therapy. But what makes mushrooms so special? Are they good for the environment too?
All mushrooms are fungi, but mushrooms are not like mildew or other types of fungi. Mushrooms belong in the kingdom of fungi, which boasts more than a hundred thousand known species and includes mould, yeasts, and rusts. Some mushrooms are edible and safe to eat, while others pose a great risk of harm if consumed or touched. They are a very sustainable ingredient, easy to grow and use very little water. All in all I believe it is an ingredient of the future and we should be using and cooking a lot more of them this year.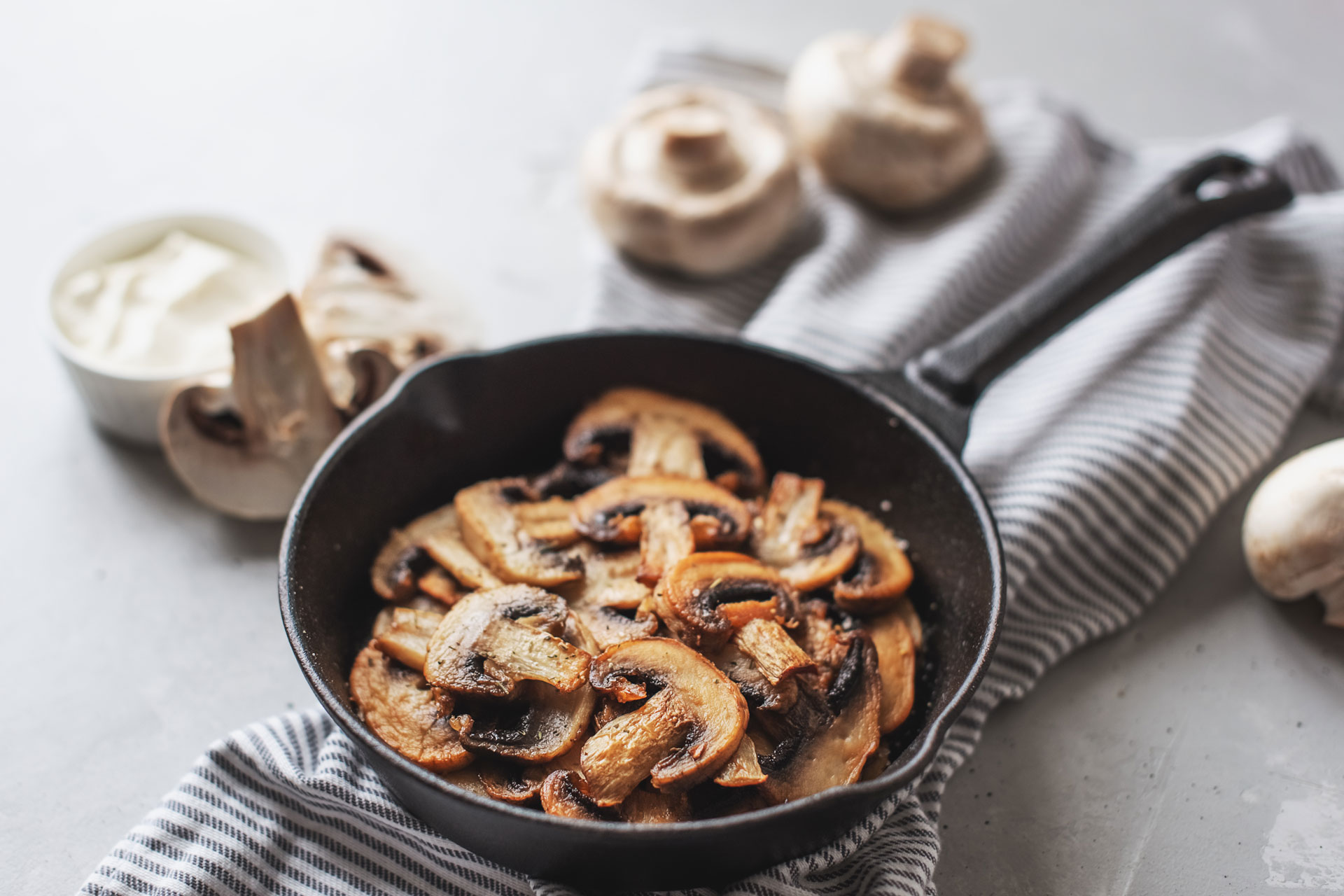 Types of Mushrooms
There are approximately 14,000 different species of mushroom, which includes edible, inedible, poisonous, and psychoactive. Out of the 300 edible species, 30 have been domesticated, and 10 are commonly grown commercially for consumers. The most common edible mushrooms are: white, oyster, shitake, enoki, lion's mane, porcini, morel and chanterelle (my favourite) among many more. You have likely seen many of these either at the grocery store or perhaps used in dishes on a restaurant menu.
How To Cook Mushrooms
The best way of cooking mushrooms is by grilling them, roasting them, or sautéing them. They are also great in sandwiches, wraps, casseroles, and soups. They make a great side dish on their own too. A key mistake that most people make when cooking mushrooms is overcrowding the pan, which makes them go soggy. Here is a great simple recipe that takes me straight back to my childhood in Sweden where we used to forage mushrooms, eat them straight away, dry them or freeze them to have as a treat when needed.
Recipe: Creamy Chanterelles on Toast
Makes 1 generous serving
Ingredients:
200g chanterelle mushrooms

1 tbsp oat creme fraiche

1 tsp dijon mustard

Salt & pepper to taste

Olive oil for frying

1 slice toast

A handful of fresh herbs to top
Method:
Gently brush off any dirt from the chanterelles.

Add some olive oil and chanterelles to a frying pan and fry over a medium to high heat until all the liquid has evaporated and they have crisped up.

Then add the creme fraiche, mustard and salt & pepper and cook for a few more minutes.

Toast your favourite bread and top with the creamy chanterelles, some black pepper and some fresh herbs of your choice.