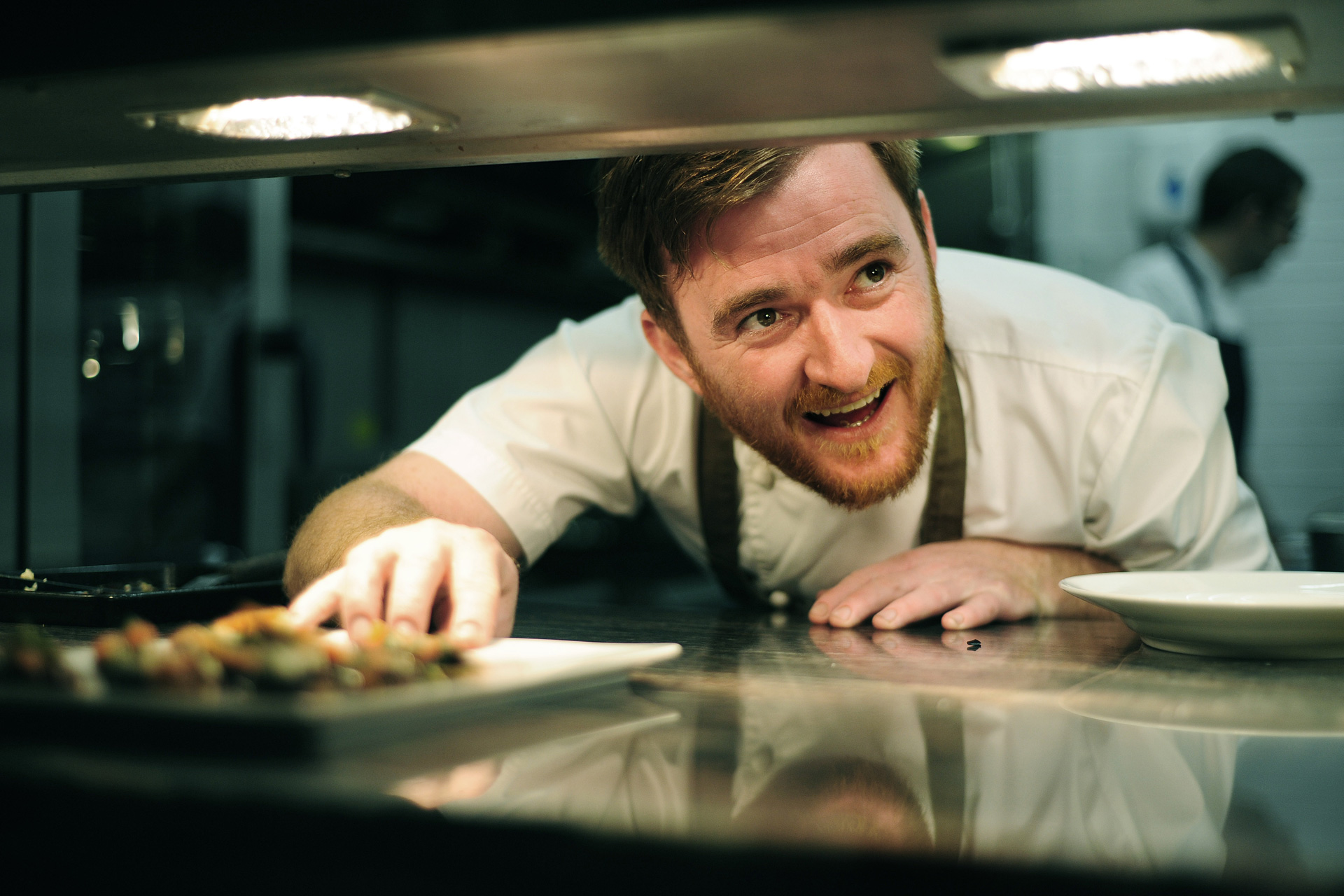 Jack Stein: 'Food was how we bonded as a family'
The chef on family life, the Cornish food scene and the importance of supporting your suppliers
The son of one of the UK's most famous chefs, it's no surprise food has always been important in the life of Jack Stein. Born in Cornwall to Rick and Jill Stein, Jack grew up beside his parents' Seafood Restaurant in Padstow, learning the ins and outs of hospitality from a young age. In 1992 he began working there himself as a kitchen porter, going on to become a chef. He travelled the world, cooking in places like La Régalade in Paris and Tetsuya's in Sydney before returning to the UK to take over the family business as chef director. He's also a familiar face on TV, hosting shows like Wine, Dine and Stein alongside his brother Charlie, and appearing on the likes of Saturday Kitchen and Sunday Brunch. We caught up with Jack to hear his story.
Q&A with Jack Stein
You grew up in a very foodie household – what was that like?
Restaurants were ever-present as we grew up, and the food and travel vicariously went in. Mum and dad were very keen to explore other parts of the world – we used to travel to France, and my earliest memories of food were in Brittany eating oysters with my older brother. We were the proto-typical foodie family in the '80s – food was how we bonded as a family, I suppose.
Did you learn about food through osmosis, or did your dad ever give you lessons?
Osmosis! He taught me how to cut bread once while I was doing my GCSEs. He'd been out and had a few drinks with his mates and he showed me the sawing motion with a knife.
What key principles did he teach you?
That food is about the act of eating. He was very keen that we all sat and ate together, not in front of the TV. It's really important to sit and eat with people you love – as the Europeans are amazing at doing. That extends to his style of food: simple food in a great location, because it's not about the actual intricacies of the dish, it's about sitting there and having the moment.
How would you describe your food ethos?
When I was younger, like every young person, I thought I was going to reinvent the wheel. But after working in a three Michelin star restaurant in France, I realised there are parts of our industry that are just beyond me. What I really like is seeing a young kid having their first fruits de mer or eating oysters in the restaurant, getting their hands involved and enjoying a moment with the people they love.
How has the restaurant industry changed since you first started out?
I started in 2004 when I came back from university. The biggest change, I think, is in knowledge about the science of food. That was something that really appealed to me because I was doing a psychology degree, and it was this idea that you can come into the industry. In the old days you'd have to work five years on a section to be able to know the details, whereas now you can read around the subject and you can be academic about it. I really like that, I like the demystification of food. 
What trends are you seeing in restaurants at the moment?
Plant-based food is a huge trend. To be able to cook really good quality food without using meat or fish is difficult, even as a professional chef. Using things like Marmite and soy sauce and mirin to get really delicious tasting vegetarian and vegan food is a real challenge, and anyone who shirks that challenge is missing a movement. Not everyone is going to be vegan tomorrow but you have to engage with it. The skill of a chef is to be able to make food for the people that you're feeding it to, and if someone wants something that's gluten-free or vegan you don't want to just do the same old thing you've done for years, you want to be creative. If you've got a table of eight people and one person is a vegan, make them feel special.
How does sustainability influence your cooking?
I think sustainability is key, but it's also key in ways you wouldn't necessarily imagine. To sustain a local producer, it's about being honest with them about what you want, and not just saying: I'm going to buy these things off you when they're in season and when they're not I'm going to drop you. The fishing community in Cornwall, we sustain them by buying fish from them all the time, and they then sustain another separate economy that runs off the back of them. It's about understanding the community that provides you with the ingredients. Being a successful restaurant business is about supporting your suppliers.
Who is the most exciting person you've cooked for?
I'm not a big Michelin kind of person, but the thing about Michelin is it gives people a reason to do what they're doing. The best film might not win the Oscar in your opinion, but you have to have a guide. So I guess when Tom Kerridge or Sat Bains has been down, when they say: we love your food because it's simple, that's very nice, you know.
Who would be your dream person to cook for?
Anthony Bourdain, I know he's now dead but would have been one of the people I would have loved to cook for. I love everything about him. One thing Anthony Bourdain always said is that chefs like to have drinks with other people in the industry, you don't want to sit with a banker and talk about money. I think Anthony would get our food. He's the only person in the industry that I didn't meet that I wish I had. 
What's your most memorable meal of all time?
I was with a load of builders and we went on a fishing trip, we caught lots of pollock. Afterwards, we went back to our friend's house and dug up some potatoes in his garden and made spinach beurre blanc and pollock. We had caught everything, foraged everything, dug everything, and I was with a load of guys who I'm really good friends with. It was just very special.
What are some of your favourite places to eat in Cornwall?
The Gurnard's Head is a pub just between St Ives and St Just. The food is fantastic. They have traditional Cornish folk songs on a Monday, it's the kind of place you go to and you just want to stay. Then other than that, The Hidden Hut in St Mawes. The reason his [Simon Stallard's] feasts sell out like Glastonbury tickets is because he's just the nicest guy. And Emily Scott at Watergate, her food is – it sounds strange to say – but it's so feminine and beautiful. There's something about her attention to detail which I immensely enjoy. She's a really fantastic female chef running a brigade. This whole idea that men should run kitchens is nonsense. She's a real star.
Any pet hates in the kitchen?
Not owning up to your mistakes. If I'm the head chef and there's a chef de partie who runs a section, and I say that's not right, and they say I didn't do it, a commis chef did it, I'm like: I didn't ask who did it. We'll fix it together, but don't blame people below you, because you're responsible for that section. Be honest.
Featured image from rickstein.com