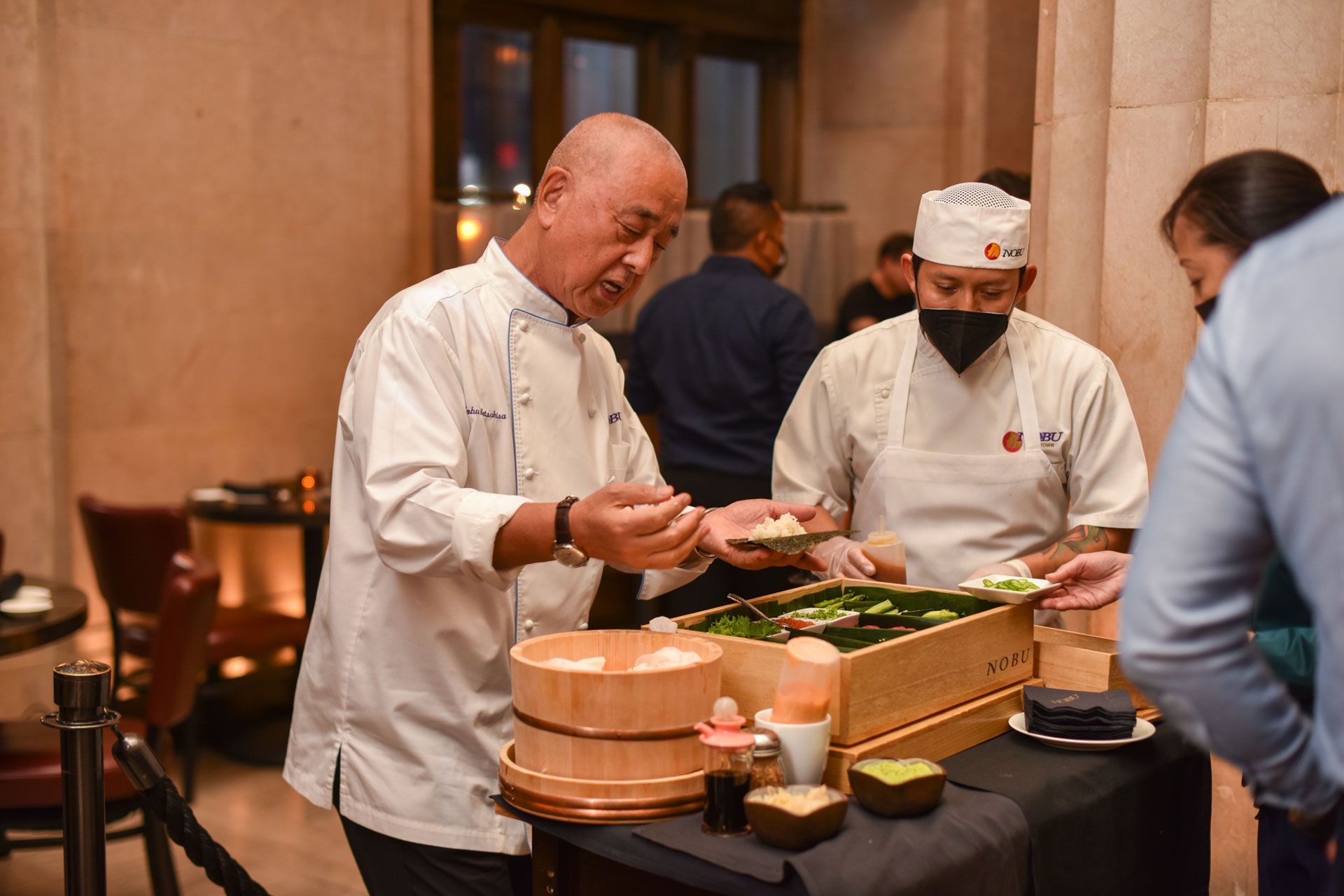 Nobu Matsuhisa on his Restaurant Empire
'I don't think I will ever be ready to retire'
This month marks 25 years since Europe had its first taste of Nobu. The Japanese restaurant group was already a firm favourite in New York, having opened back in 1994 in a partnership between Nobu Matsuhisa and Robert De Niro. The debut London outpost opened on Old Park Lane in 1997, followed by a second branch on Berkeley Street in 2005 – this one a party hotspot, which has hosted pretty much every A-lister since over the years, from Kate Moss to Brad Pitt and Elton John. The hype has died down over time, but Nobu certainly hasn't lost its sparkle. In fact, the food is better than ever – a result of many years of fine tuning. Outside of the capital, Nobu has expanded into a global empire, with restaurants and hotels dotted all over the world. Here we chat to the man behind it all, Nobu Matsuhisa.
Nobu Matsuhisa on his Restaurant Empire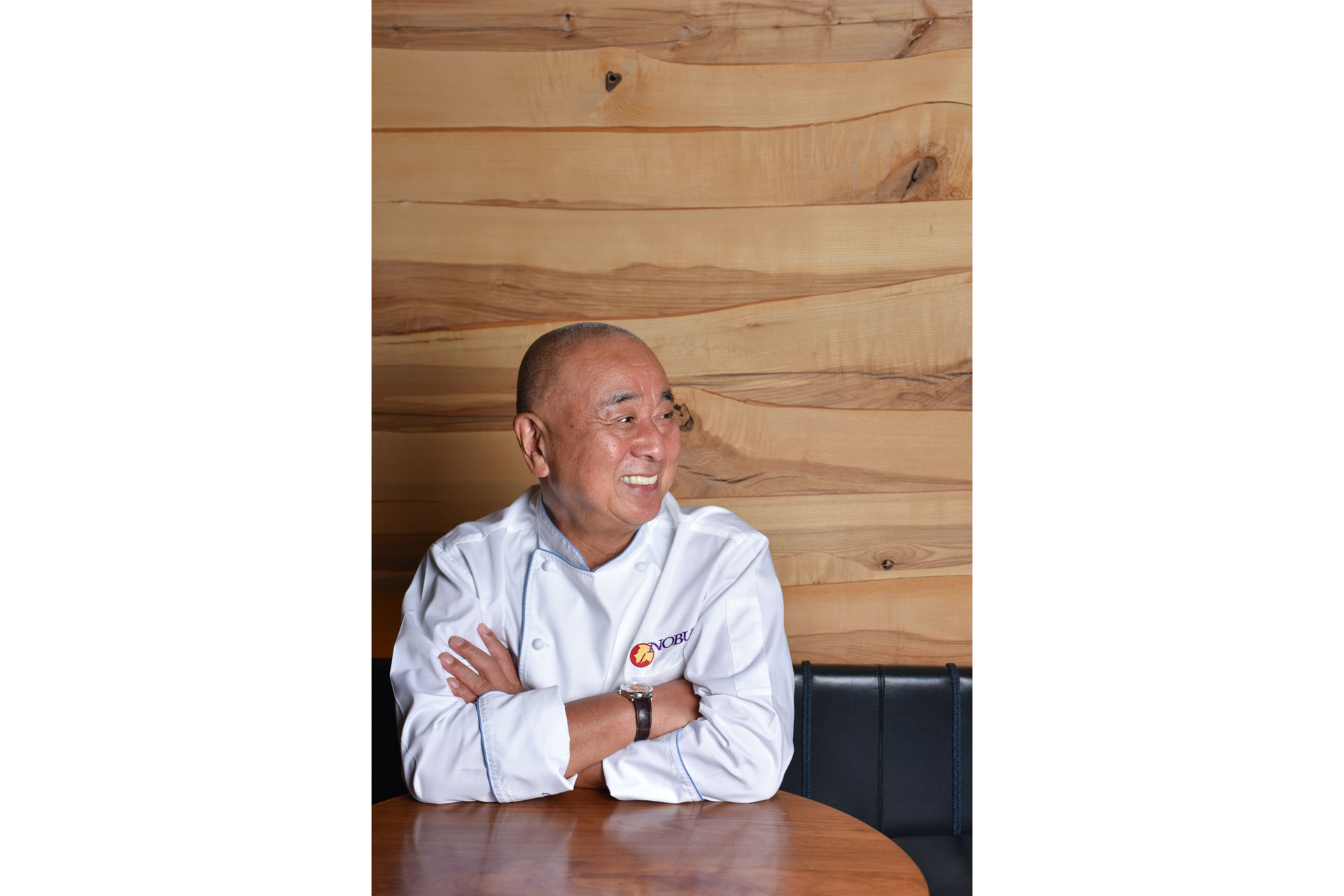 What are your earliest memories of cooking?
The earliest memories I have of cooking are with my mother. She always made food for me, and I consider her the best chef in the world. My mother and grandmother were always cooking traditional, simple Japanese food – steamed rice, miso soup and grilled fish. Sometimes my mother would buy a whole fish, cut it herself and make sashimi and homemade sushi. It wasn't fancy, not like restaurant sushi, but for me it was always the best. She is where I got my inspiration to cook, and she taught me so much about cooking. I tell my chefs: for professionals, cooking is a lot of technique – but my food always has to be made with heart.
What inspired you to become a chef?
Watching my mother and grandmother inspired me to cook, but my brother helped me discover sushi. He took me to a sushi restaurant in Saitama, where I am originally from. We sat at the counter and watched the chefs make it – it was an incredible experience. I didn't know what any of the names meant, but after one bite, I knew I wanted to be a sushi chef.
My first chef job was as a kitchen assistant and then I became an apprentice. For the first few years I was only able to wash dishes and deliver sushi, and then I gradually started to help the sushi chefs prepare rice and fish.
How did you come to join up with Robert De Niro?
When I opened Matsuhisa in LA, Bob came in. He seemed familiar to me but I had no idea who he was. He loved the black cod miso and after his dinner, he asked me to join them for a drink. This was our first conversation. He would drop into Matsuhisa whenever he was in LA – sometimes he brought friends or his agent. After a while, he suggested we start a restaurant together in New York. Matsuhisa had only been open for a couple years and I wasn't ready to open a restaurant somewhere else. I wanted to focus on making Matsuhisa a success first.
Bob continued to visit me at Matsuhisa and four years later, he called me at home and said 'Nobu, how about it?' I decided it was a good time, so we signed a partnership contract and opened our first restaurant in New York in 1994.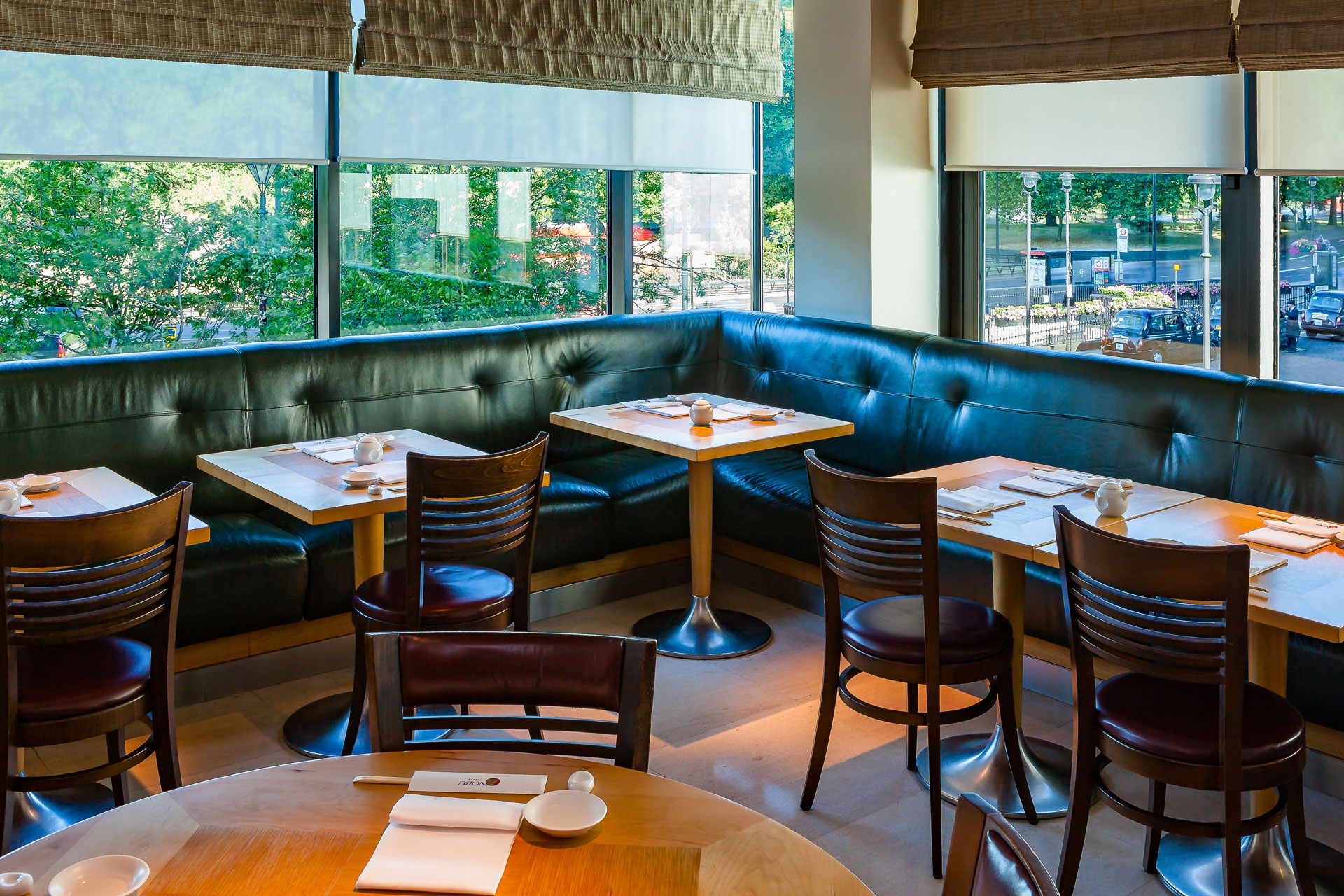 The first London Nobu opened back in 1997. How has the London restaurant industry changed since then?
When we first opened Nobu London it was very different to now, especially for Japanese restaurants. We were one of the first to bring our style of Japanese food to London. When I mentioned to a customer in LA that I was opening a restaurant in London, they were shocked, because the London food scene was not that fashionable at that time. Now, 25 years later, London is very diverse and there are lots of types of cuisine and lots of good food to enjoy.
When you started out, did you ever predict Nobu would become so big?
I never predicted that Nobu would become so big around the world. I had many setbacks before I finally opened my first restaurant Matsuhisa and I was just thrilled that people loved my food and continued to come back. I have been very lucky; I have made a lot of mistakes and have learned from hard experiences. I kept going and never gave up.
What would you say are the fundamental aspects of Japanese cuisine?
Traditional Japanese cuisine is focused on very simple ingredients, like meat, fish and vegetables. Everything has to be fresh and very good quality. We think very carefully about what we eat and why we are eating it. Tokyo is now a very multicultural city, with lots of Michelin-starred restaurants and international influence, so Japanese cuisine is always developing.
How do you decide where to open a restaurant or hotel?
There are lots of things we consider when opening a new location including the physical space and what the local food scene is like. Often, we have partners that we already work with who have found a good opportunity in a new city or country. We always try to understand the local culture wherever we go.
You've said you spend 10 months of the year travelling. Where's your favourite place to go?
My favourite place is back at home in LA with my family. I spend so much of the time travelling, so it's nice to come home to them and spend time with my grandchildren. I completely switch off when I am at home. I also have a house in Hakone in Japan where I like to go to relax.
What do you do on your days off?
I don't have many days off. But when I do, I like to relax at home, cook and spend time with my family.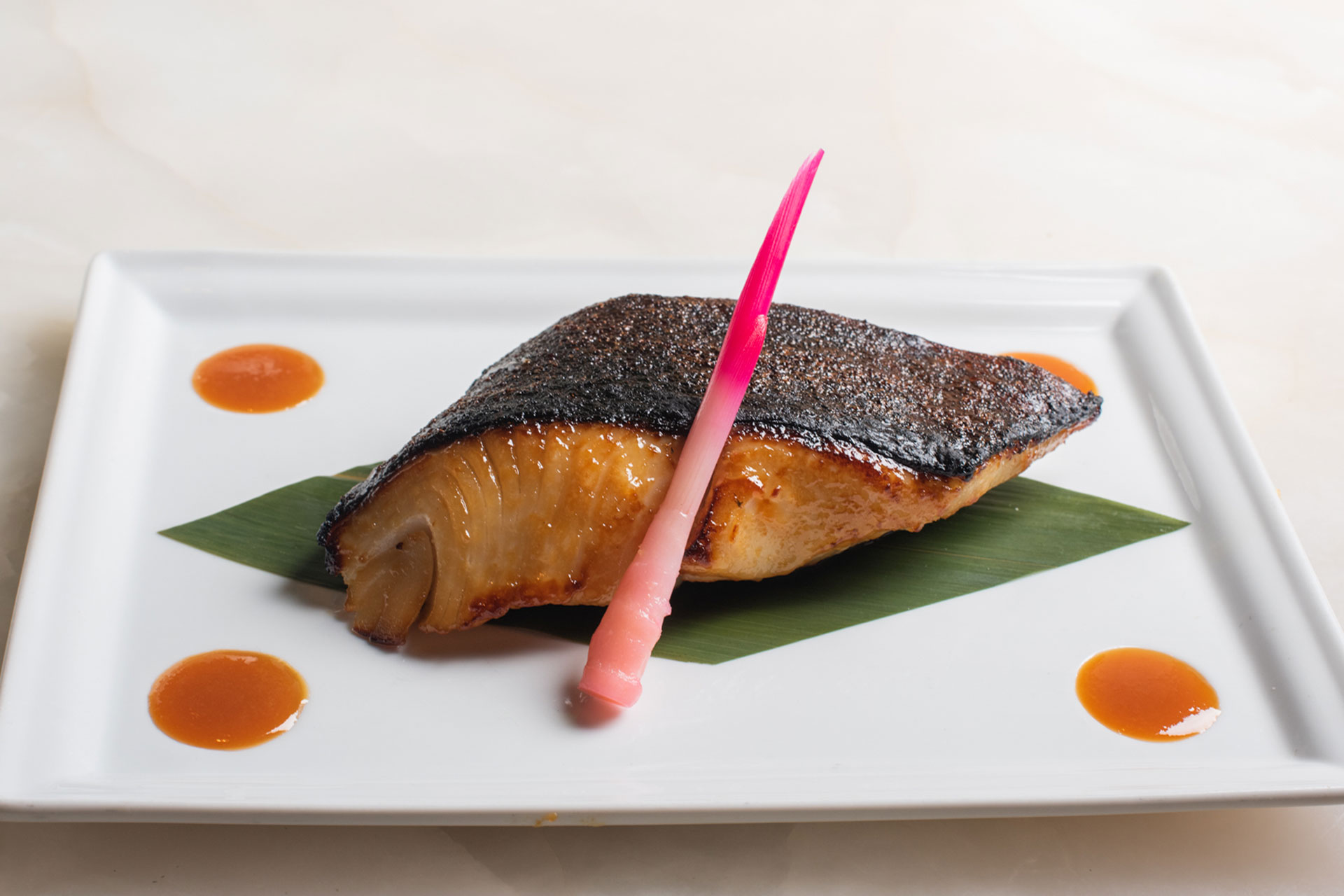 Can the appearance of food affect how we feel about it?
The way a dish looks is very important. Even if a dish tastes good, if it doesn't look appetising, it will change the whole experience for the customer. At Nobu we always say that the most important thing is for our guests to be happy — when we know that they are enjoying themselves, the team are happy and I am happy. The visual appearance of a dish is a very important part of the Nobu experience.
Do you still spend time cooking?
I still love to cook, at home and in the restaurants. When I travel to all the restaurants and hotels I like meeting with the chefs and teaching them the proper techniques. I don't think I will ever be ready to retire.
Favourite three ingredients to cook with?
Fish, rice, and soy sauce. Those are still my three favourite ingredients to cook with and are staples in my home kitchen.
Are there any exciting openings in the pipeline?
We have lots of exciting openings coming up all over the world, hotels and restaurants. I feel so lucky that I have been able to visit so many countries, so I never worry about places I haven't been yet. I just look forward to what's to come.
Visit Nobu Old Park Lane from 16 – 20 February 2022 to enjoy some of Nobu's most revered dishes for £25. Nobu London will also be auctioning off an exclusive 'Notting Hill Dining Experience', with all proceeds going towards helping London's most disadvantaged children – you can bid here.
READ MORE:
Interview with Heston Blumenthal / Review: Nobu Hotel Ibiza Bay