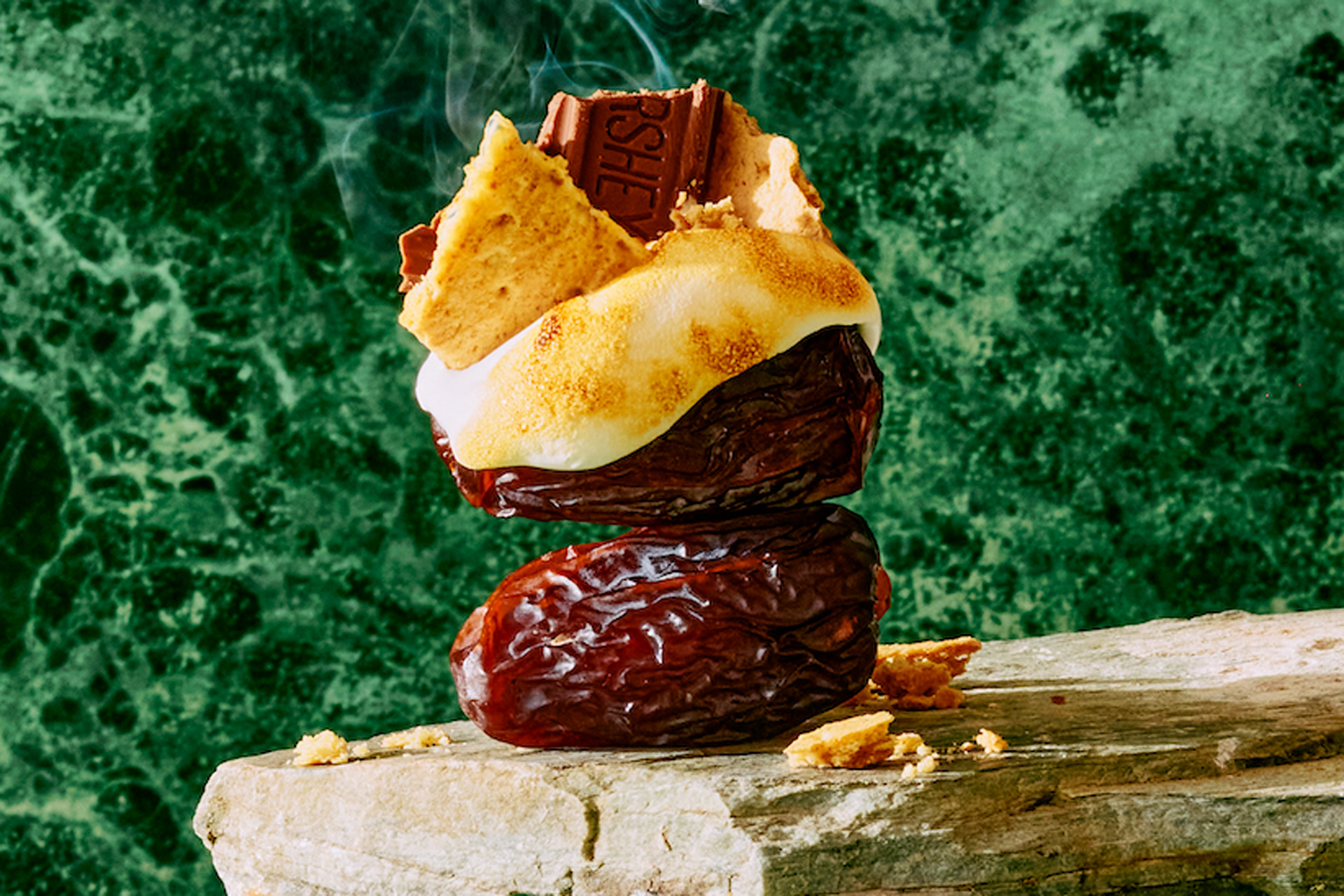 Recipe: S'mores Date By Ayesha Erkin
---
Ayesha Erkin is a fan of the date – from sweet to savoury, her book Date Of The Day is the ultimate guide to dates. It's packed with a variety of date combinations and they're all matches made in heaven, from chilli and cheese, to miso and caramel, and this s'mores-inspired version with smokey campfire vibes and a gooey, sweet marshmallow taste. Add drama and use a blow torch to scorch the mallow or put them into a pre-heated oven.
Recipe: S'mores Date by Ayesha Erkin
Ingredients:
10 medjool dates, pitted

10-20 mini marshmallows

10 small pieces of chocolate (half an inch squares)

¼ cup graham cracker crumbs 

Sea salt for sprinkling 
Special Equipment: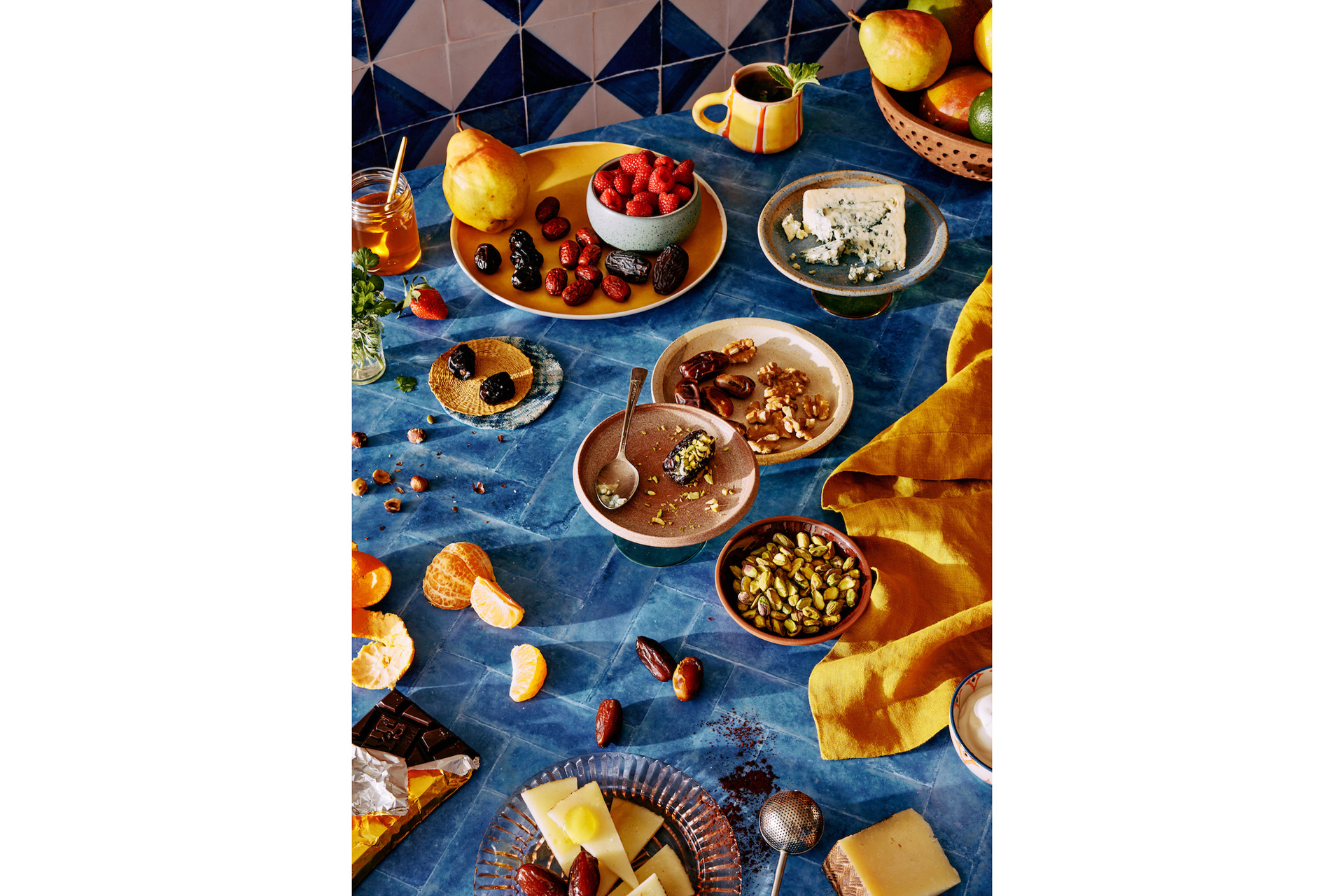 Method:
Pre-heat the oven to 180°C if using the oven.

Stuff a pitted sate with one marshmallow and a piece of chocolate.

Once all the dates are stuffed, place them on a baking sheet lined with parchment paper.

Sprinkle the cracker crumbs over the top and press down so they stick.

Bake the dates for 5-7 minutes or until the marshmallows are melted. Or if using a blow torch, torch the marshmallow. 

Remove from the oven and allow them to cool for a couple of minutes before serving.

Sprinkle sea salt on top to enhance the chocolate flavour.
Date Of The Day by Ayesha Erkin is now available in hardback.
Credits: photographer Mackenzie Smith Kelley, stylist by Maite Aizpura, prop styling by Audrey Davis. Cover graphics were done by Suhaila Baheyeldin at Kohl Studio.