Recipe: Deliciously Ella's Nut Butter Chocolate Chip Cookies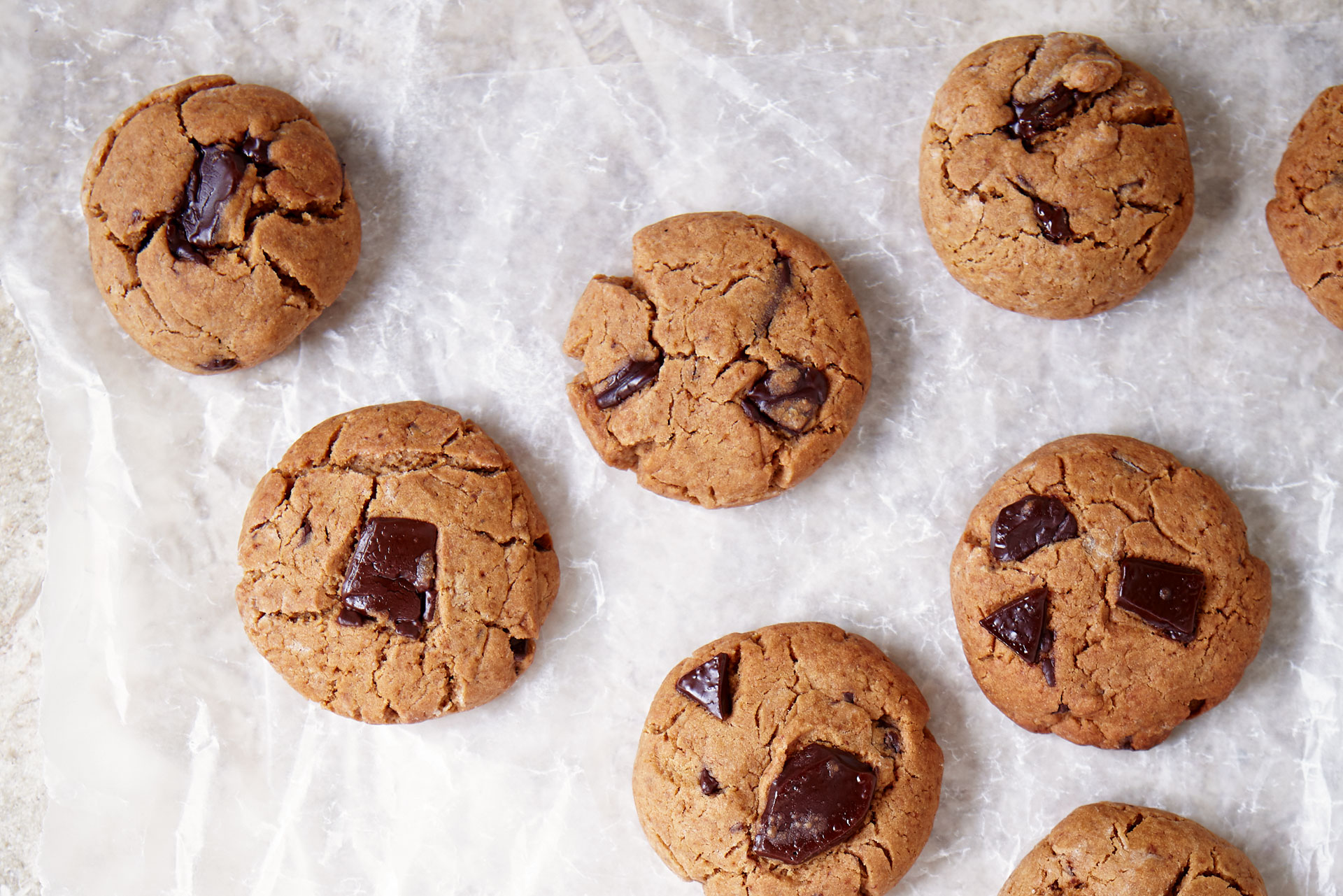 Recipe: Deliciously Ella's Nut Butter Chocolate Chip Cookies
Easy, vegan and delicious
How to make Deliciously Ella's vegan nut butter chocolate chip cookies, taken from her recipe book Deliciously Ella, Quick & Easy.
Recipe: Nut Butter Chocolate Chip Cookies
These are no-fuss, no-equipment, short-on-time vegan cookies. They are easy, incredibly delicious, a little crispy on the outside, soft in the middle and full of big chocolate chunks. These were one of my favourite recipes to test and I can't wait for you to try them.
Makes 10 cookies
Ingredients
1 tablespoon coconut oil, melted
100g coconut sugar (or demerara sugar)
150g plain flour (we use a gluten-free flour)
1 teaspoon baking powder
50–100g dark chocolate (we like 70% cocoa solids), chopped
5 tablespoons almond or oat milk
2 tablespoons almond butter or any other nut butter (we also love cashew or peanut butter)
Pinch of salt
Method
Preheat the oven to 170°C fan. Line a large baking tray with baking parchment.
Place the coconut oil in a bowl and mix in the sugar, flour, baking powder and dark chocolate. Add the almond milk, almond butter and salt, and mix well until the mixture comes together.
The mix may look crumbly, but it should stick together when pressed in your hands. Use a tablespoon of mixture for each cookie, pressing the mix firmly together and shaping it into a ball.
Place the cookies on to the lined tray and bake for 12 minutes. They need quite a lot of space between them as they might spread as they bake. When they come out of the oven, they'll still be a little soft, which is exactly what you want. Leave them to cool on the tray and they'll finish setting. Store in an airtight container for up to a week.
Recipe extracted from Deliciously Ella Quick & Easy, published by Yellow Kite, out now.
YOU MIGHT ALSO LIKE...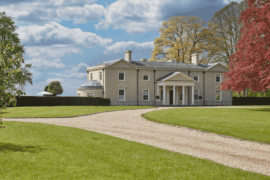 Property
The Best Country Homes on the Market Right Now
By Martha Davies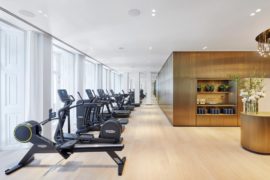 Health & Beauty
The 8 Best Luxury Gyms in London
By Ellie Smith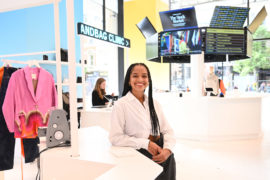 Fashion
Fashion & Beauty Pop-Ups In London To Visit This Month
By Charlie Colville