Restaurant Review: Sollip, Bermondsey
Korean food meets British menu – with a Michelin star
Sollip's Michelin-starred tasting menu finds the perfect medley of Korean and British fare – and is a pretty much perfect meal out. Tessa Dunthorne reviews. 
Review: Sollip, Bermondsey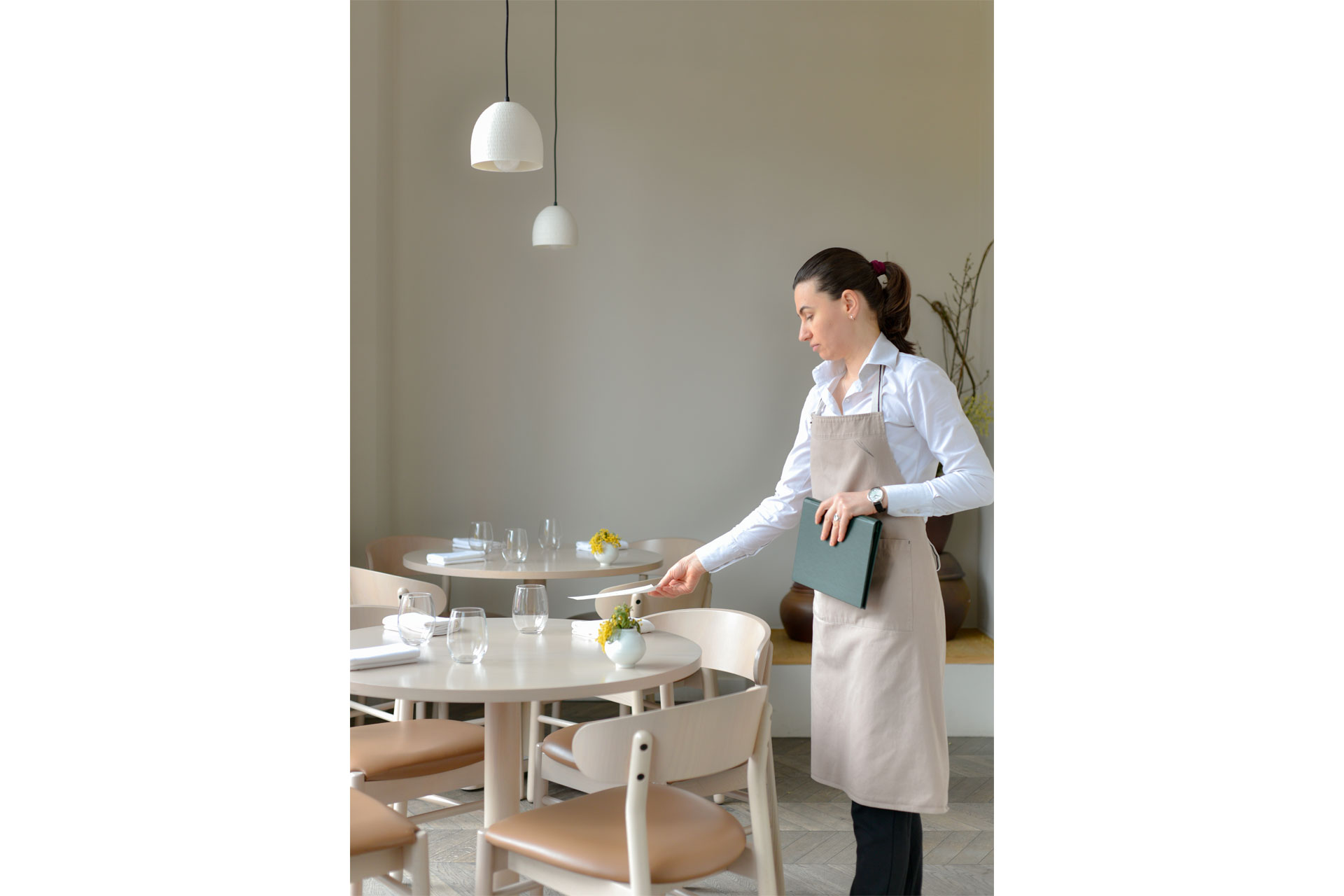 Sollip has remarkably clean-looking interiors. That's not to say that it's without decor – the space is marked by hand-labelled ferments and pickles ('salted lemons, 01/23'; 'strawberry vinegar, 06/23') – but it's an understated space. It's not seeking to dazzle you with twinkly lights, tableware, flowers, candles or any such visual noise. Rather, the tables are arranged neatly with carefully curated Korean ceramics, with a sense of pride in its functionality and sparseness. In an age of London's restaurants providing spectacle that sometimes shouts louder than the food, this is refreshing. It means the table is truly set for your dining experience to be shaped by what sits on the plate. 
And luckily, what's on the plate is brilliant. But let's not get ahead of ourselves. 
These interiors were pulled together by Bomee Ki, one half of the Korean husband and wife duo who run this one Michelin starred-restaurant. They opened Sollip in 2020, which resulted in them battling a tight budget. Costs had been saved on that front, she tells me in a brief tableside encounter, so there would be no over the top decor. 
The restaurant duo met while in their chef training at Le Cordon Bleu, and Bomee and her husband Woongchul Park straddle two sides of the kitchen. Woongchul is head chef, savoury balanced out by Bomee's pastry expertise. 
After its opening in 2020, it had a brief moment as a Korean grocers – to ride out the storm – before reintroducing its A La Carte affair. More recently, it has created an inventive tasting menu to tour punters through the kitchen's full capabilities. 
So this brings us to the food. We come for the tasting menu – and much like its surrounds – subtlety really is the key here.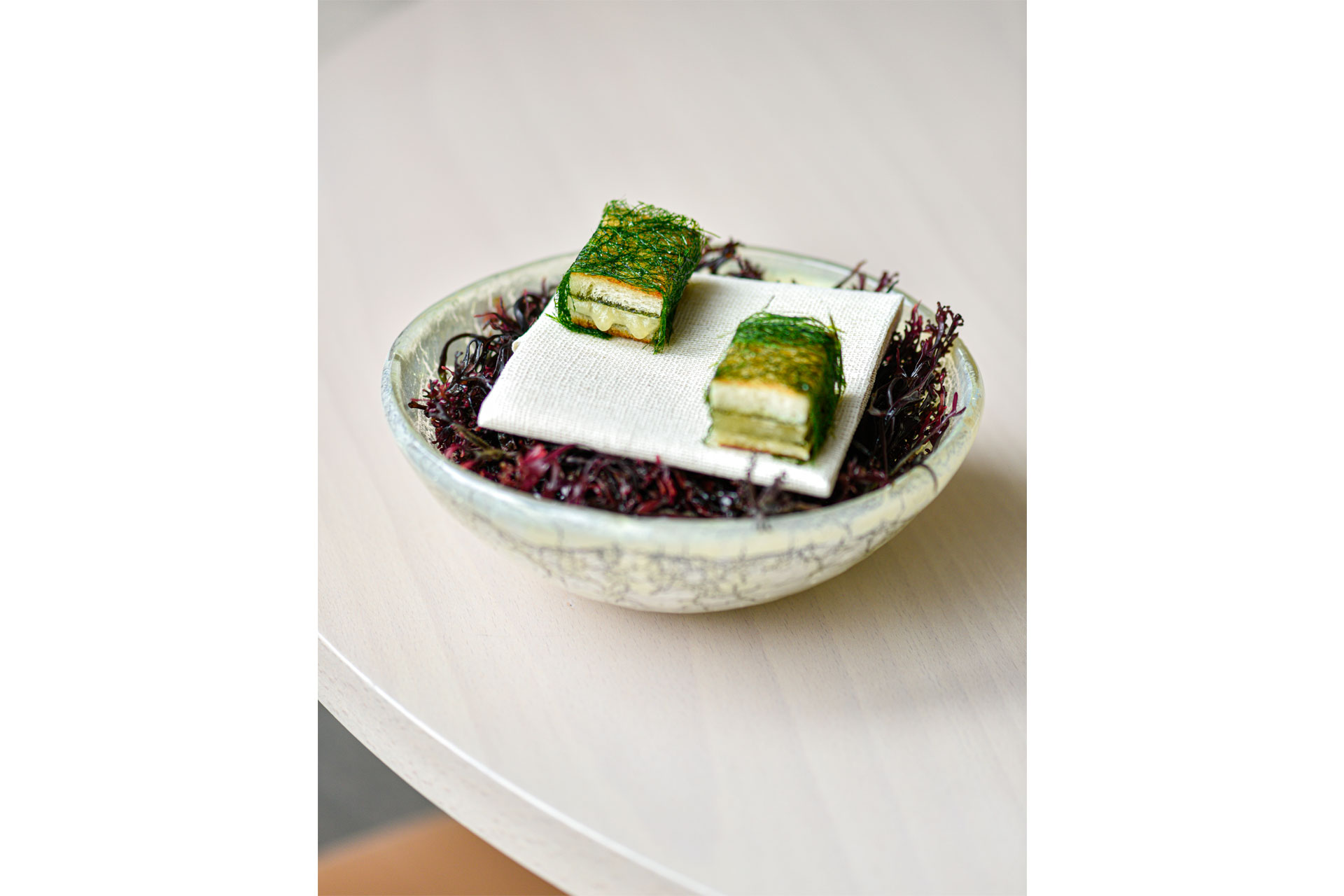 What arrives on your table is grown up, with a touch of play. Woongchul's first few notes are not overwhelmingly savoury, and it feels gently inspired by Bomee's sweeter hand. The Asian pears, among the snacks, are a jovial start joined with a Gamtae sandwich (like a more exciting grilled cheese bite) and a tarte tatin that is the marriage of the savoury and pastry chef's works. The kitchen aims to find the links between European and Korean cuisine, and so weave flavours and produce together deftly – the pears are grown in Britain, the sandwich a combo of jangaji and brioche. 
The bread course, too, is a delight: seaweed butter is unsalted, but you wouldn't know it for the salt you find flirting with your tongue. The sourdough uses burnt ends of rice to kiss the bread with flavour, too, an exercise in kitchen waste reduction that pays off.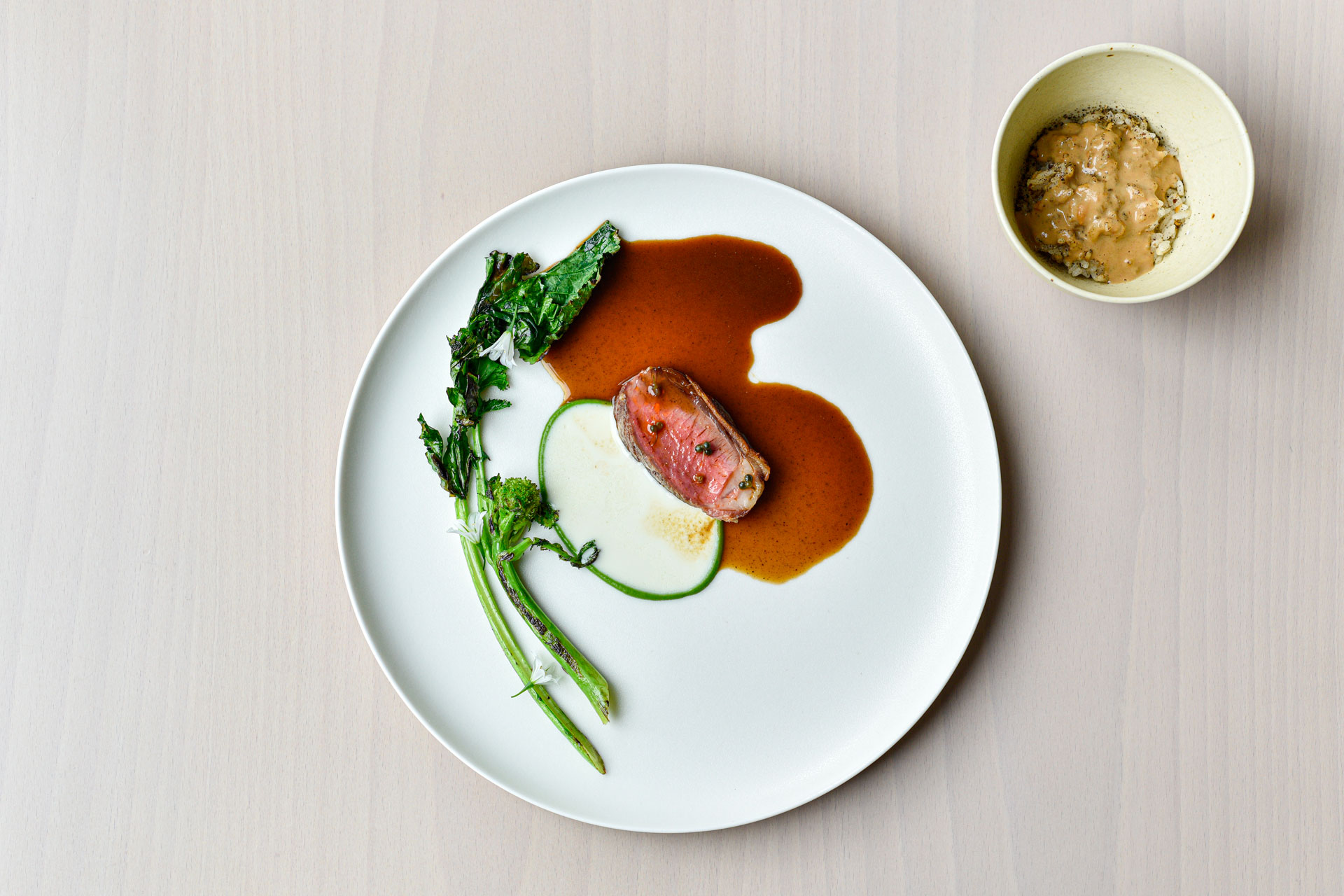 However, the first dish that really, truly slaps me around the face (so to speak) is the lamb. At the time of the review, it was fairly late in the season. But the chef tells me that the summer is a perfectly good time for British lambs – and it's climbing later in the year due to climate change. It's served with haggis in a separate little dish and it will have you practically licking the bowl for any last traces of this accompaniment. 
It's interesting: the dessert is the most savoury number of the night. The pavlova is an exercise in craft on the plate. Shaped as a pear, the skin a thin crackle of apple-tinged meringue – one tap of a fork is enough to tip it over the edge and open it up, revealing a fresh innard of ice cream. It's not sweet. But it's a pleasure to eat.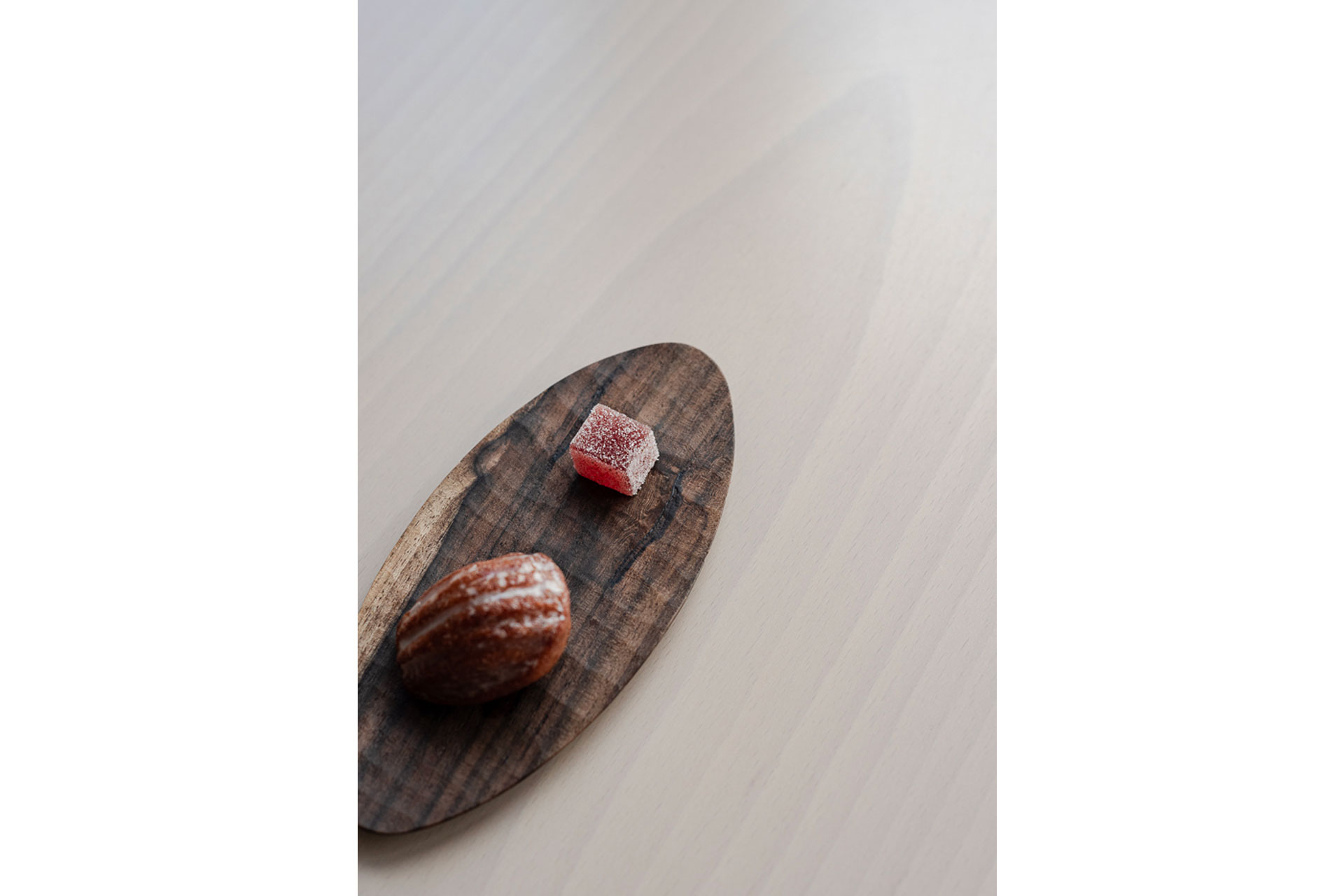 A buckwheat tea to finish is another contented moment of restraint. The final sweet snack is a black sesame madeleine, and it's quiet. It contains clumps of sugar peeking through, promising brief moments of unfiltered joy. 
Final Word
Nothing about Sollip shouts. But why shout when you've expertly crafted a menu made with confidence? A masterful dining experience.
BOOK