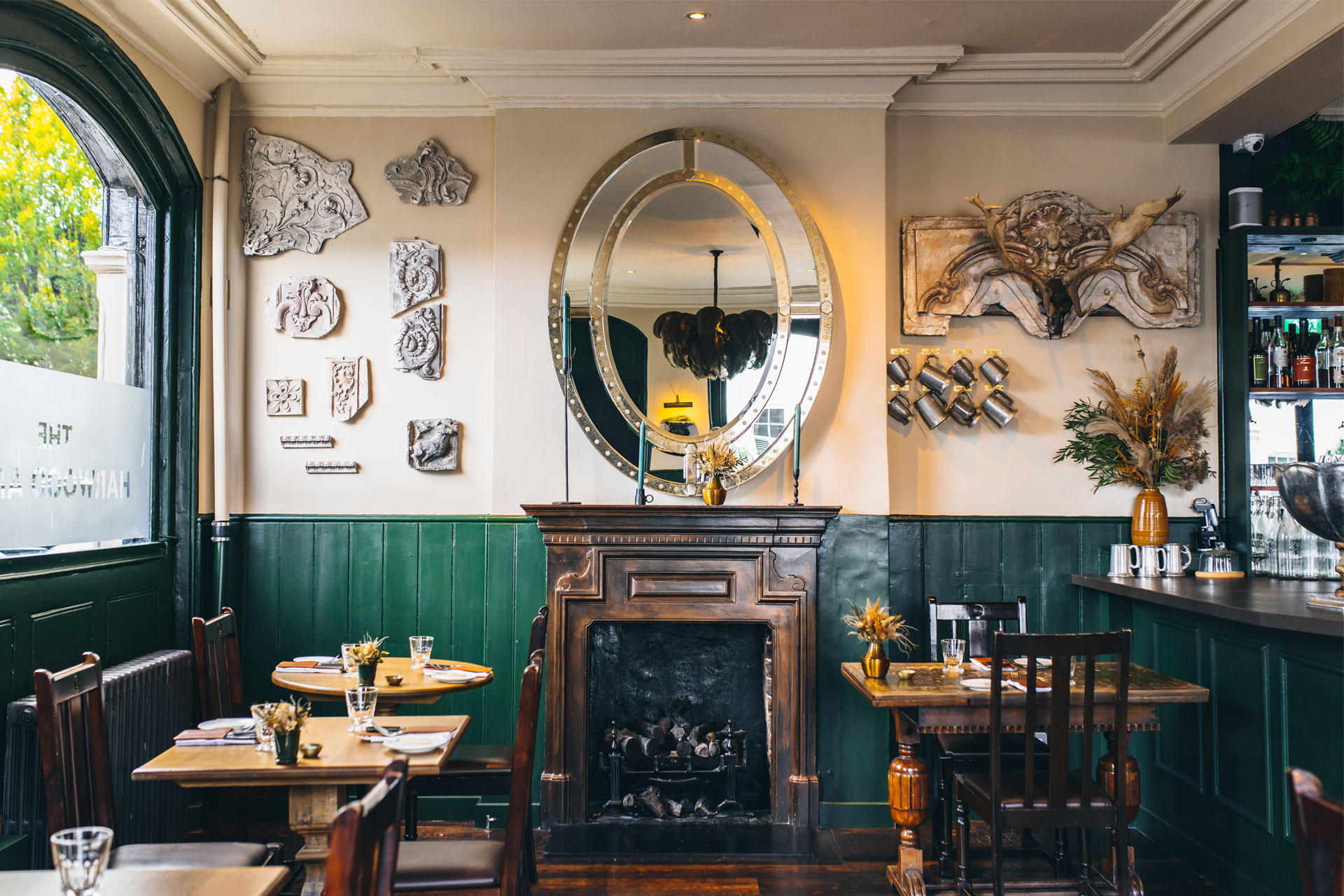 UK Diners' 100 Favourite Restaurants Have Been Revealed
---
Which British eateries get the most five-star reviews?
For the second year in a row, London has come out tops in a list of the best reviewed UK restaurants, as outlined by booking platform OpenTable.
UK Diners' 100 Favourite Restaurants Have Been Revealed
Compiled from 1.4 million diner reviews, the list features restaurants from Cornwall to Glasgow, but more than 60 percent of winners are located in London. Among those listed in the capital are a number of long-standing favourites, including seafood stalwart J Sheekey and Michelin-starred gastropub The Harwood Arms in Fulham, alongside the famed CORE by Clare Smyth in Notting Hill. 
Newer openings on the list, meanwhile, include the trendy Gold, also in Notting Hill, The NoMad London, an American-inspired hotel in Covent Garden, and Frog by Adam Handling, a pioneer in the low-waste cooking sphere.
Edinburgh also had a strong turnout, with the highest number of new entries on the list outside of London. Five restaurants from the Scottish city were highlighted: Greenwoods, White Horse Oyster & Seafood Bar, Kyloe Gourmet Steak Restaurant, Makars Gourmet Mash Bar and Mamma Roma Ristorante. The Glasgow food scene was also celebrated, with four restaurants making the top 100 including  Number 16 Restaurant on Byres Road and Ardnamurchan on Hope Street.
Further south, winners included Porthminster Beach Café, a seafront spot in St Ives, Cornwall, while in the north of England, Vivido Bar & Restaurant in Harrogate and Nola in York were named. Newcastle also had a few entries on the list, including city centre restaurant 21 and French restaurant and wine bar The French Quarter.
The research from OpenTable also found a 13 percent increase in seated diners in the UK in November compared to the same time period in 2019 – a positive for restaurants, who have had a tricky few years. Over half surveyed, meanwhile, said they were keen to celebrate this time of year by tucking into a set menu at a high-end restaurant (if that's you, check out our handy list of festive menus).
You can see the full top 100 list here.