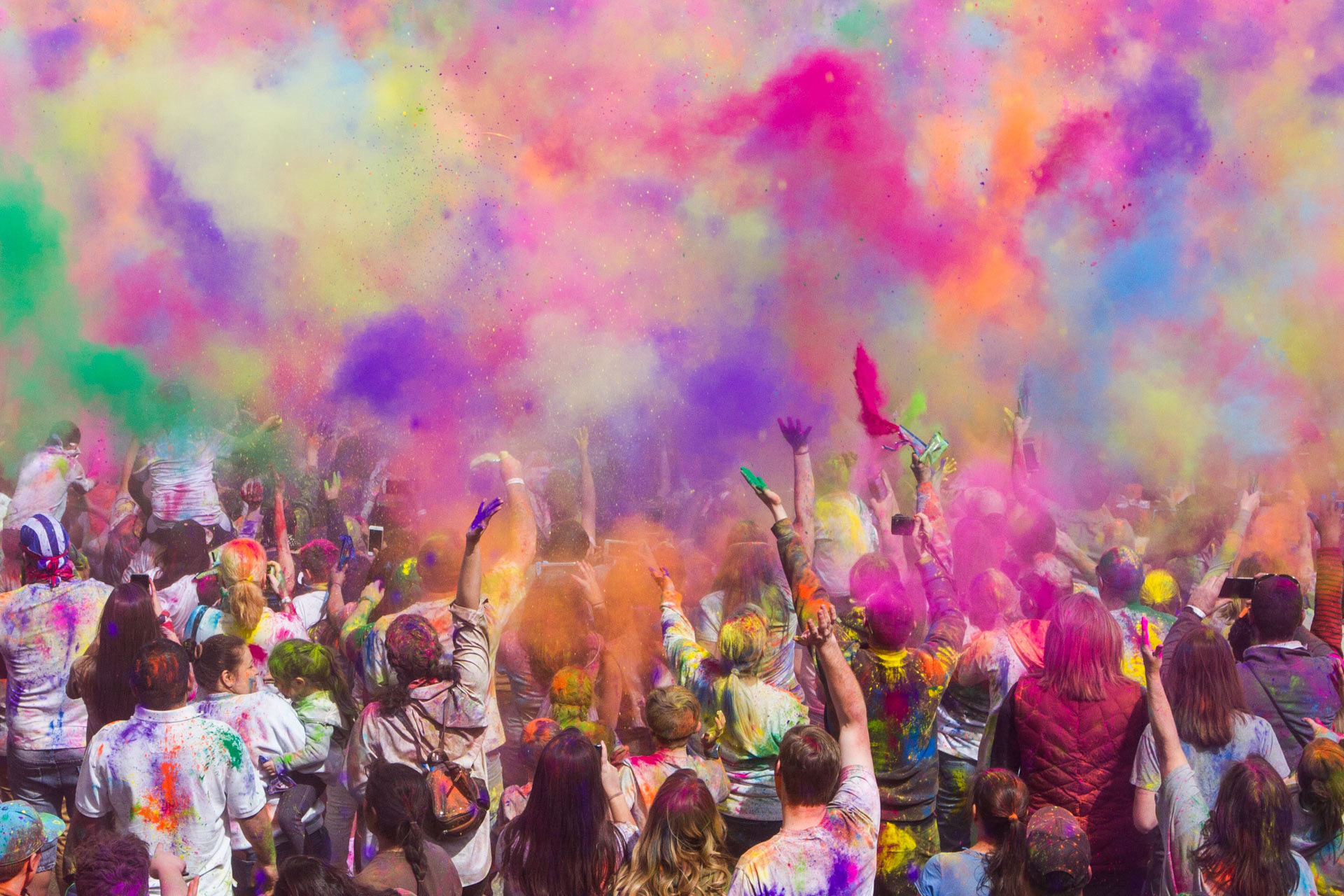 Where To Celebrate Holi in London 2023
The vibrant festival returns this week, with colourful celebrations popping up across the capital
Also known as the festival of colours, Holi is a centuries-old Hindu celebration which celebrates love and new life. The festival is marked across the Indian subcontinent by Hindus, Sikhs, Jains, and nonbelievers alike, with traditions including religious ceremonies, ritual bonfires, coloured paint flinging, music and feasting. In recent years, it has grown in popularity outside of India – and indeed events take place across London, including special menus at Indian restaurants and paint-throwing parties. Here are some ways to get involved this year.
Holi 2023: What Is It and Where To Celebrate in London
What is Holi?
Holi has its roots in Indian mythology, and celebrates the Hindu god Krishna, as well as the legend of Holika and Prahlad. It's designed to be a celebration of good triumphing over evil – marking the end of winter and the beginning of spring. Festivities usually take place in March each year, this year falling on 8 March, though festivities take place throughout the week and on the weekends before and after the day.
Where To Celebrate Holi in London
Bindas Eatery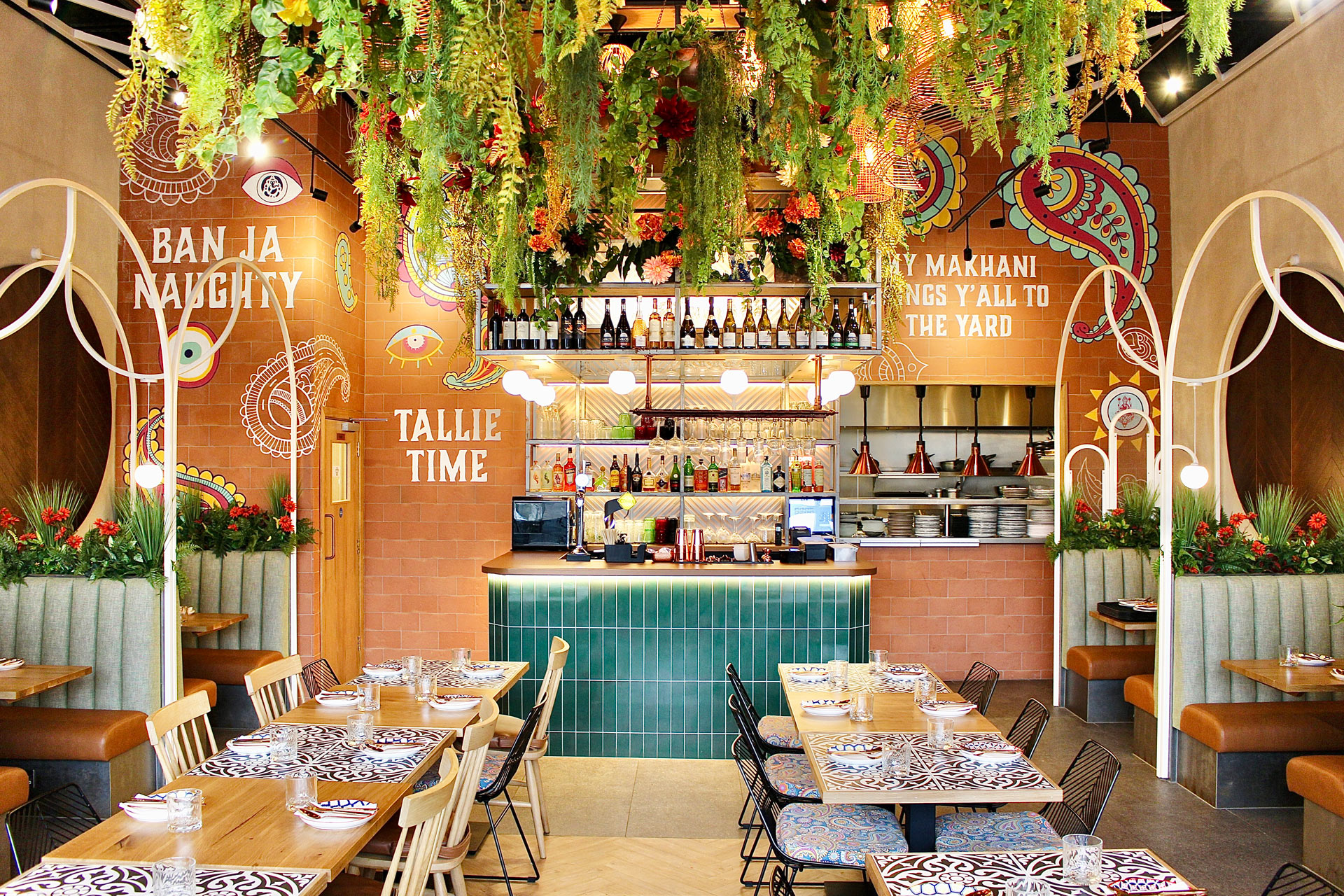 Mehak Kansal's Bindas Eatery in Westfield celebrates the diverse flavours of India, showcasing the cuisines of all regions – from street eats to grills and curries. This March, it's getting in on the Holi action with a selection of new dishes, available to try throughout the week. Diners can enjoy Lamb Kebab Sliders topped with chilli jam, feta and garlic aioli; alongside Vava Pav Sliders, Mumbai's famous street burger in slider form featuring sliced potato patties topped with sweet tamarind chutney. For dessert, there's Gajrela: a North Indian sweet made with carrots and condensed milk, served with a scoop of vanilla ice cream. 
Available 6 – 12 March 2023, bindaseatery.com
Fatt Pundit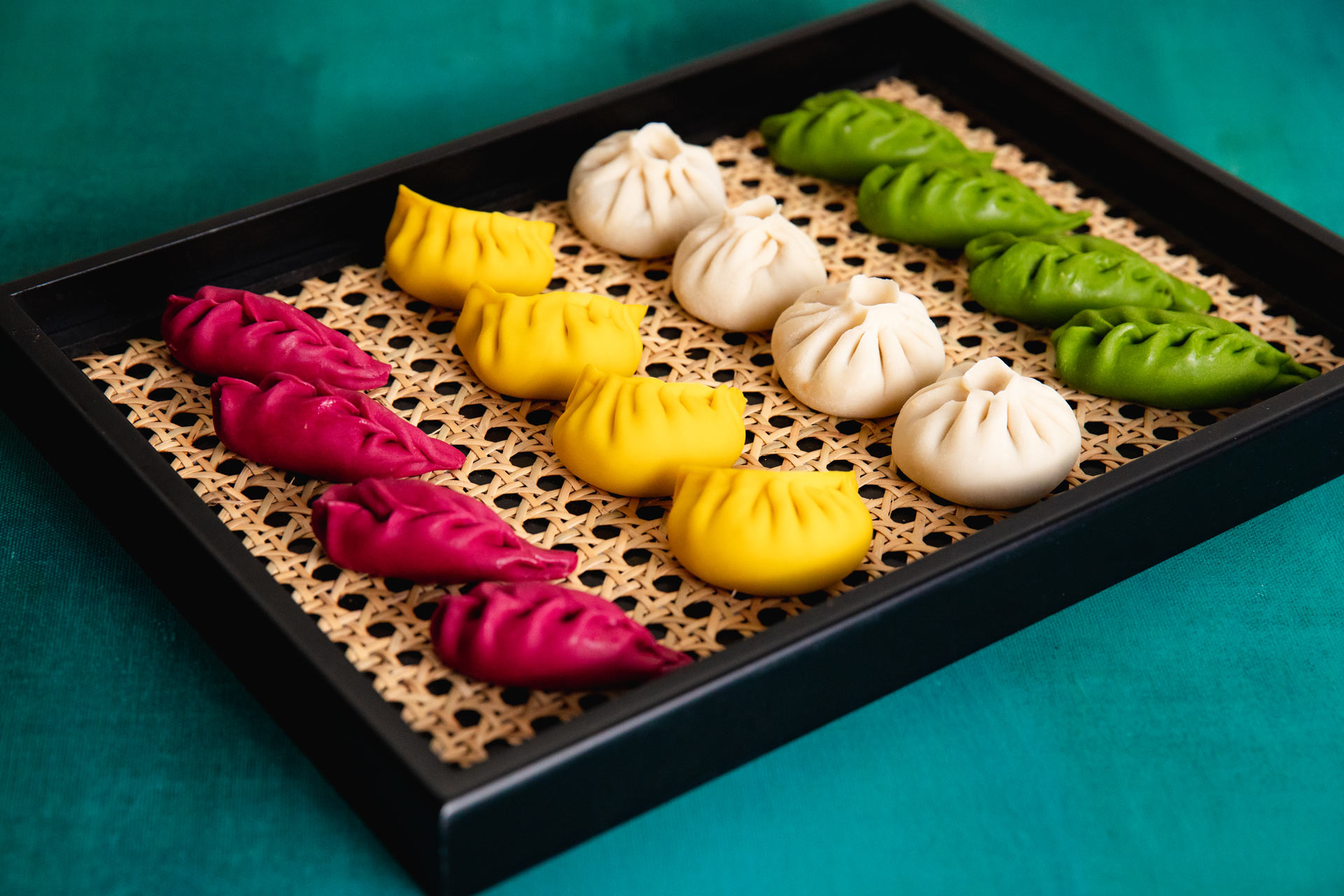 With two outposts across the capital, Fatt Pundit has garnered a cult-like following for its unique Indo-Chinese cuisine, which originated in Kolkata when Hakka people migrated to India from the Chinese province of Canton. One of its most famous dishes are its momos – steamed dumplings served with a spicy chutney – which have been given a colourful makeover for Holi. The dumplings, which are typically white, have been brightened up using ingredients like beetroot, spinach and saffron, then filled with a choice of chicken, beef, kid goat or vegetables.
Available 8 – 12 March 2023, fattpundit.co.uk
Magic of India Holi Colour Party
On 12 March, Swiss Cottage will come alive with Bollywood dancers, drummers, DJs and of course plenty of colour for Magic of India's annual party. Tickets for the family-friendly outdoor event come with a pack of coloured powder which you can throw at fellow attendees (all in good jest), and numerous food stalls will be serving up Indian street dishes.
12 March 2023, magicofindia.org
Babur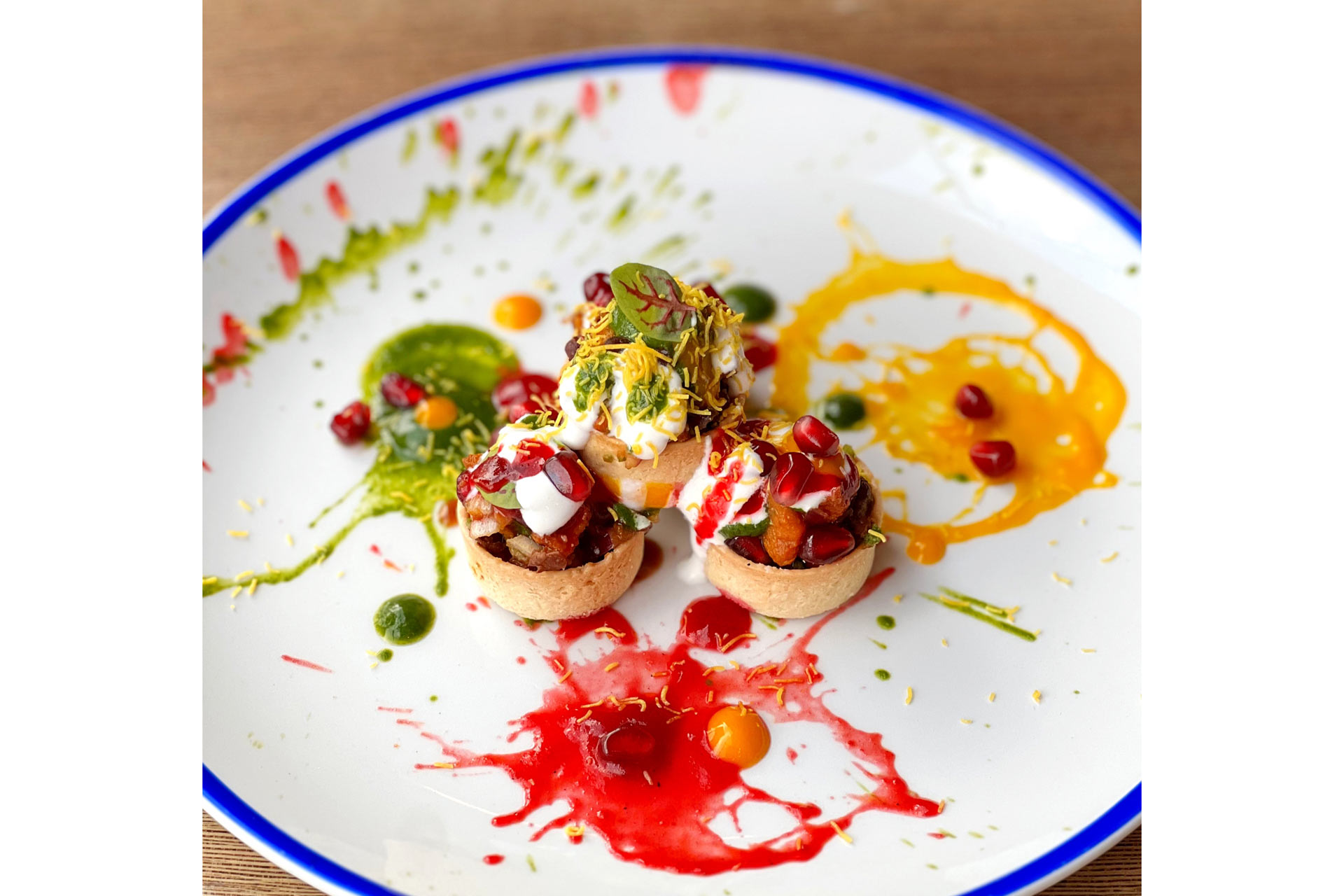 Indian restaurant Babur, located in Forest Hill, has been a popular neigbourhood spot for many years, having opened back in 1985. This year, though, is the first time it's throwing a Holi party. Taking place in its majestic Rajasthani marquee, the evening will involve Bollywood dancers, face painting and a three-course feast created by chefs Jiwan Lal and Praveen Kumar Gupta. Guests will be welcomed with a Holi Heh tipple – a combination of three cocktail shooters – ahead of dishes like clove-smoked Welsh lamb; Punjabi sweet potato and pomegranate in salted pastry; and Kalaunji chicken, a popular dish in Mumbai made with black onion seed-flavoured chargrilled chicken. Finish on a sweet note with the saffron malpua, a dessert quartet featuring a sweet pancake, white chocolate rabdi, orange candy and a forest berry coulis. If you can't make it on the night (8 March), the dishes will be available to try throughout the month.
£50pp, 8 March 2023, babur.info
Cinnamon Kitchen City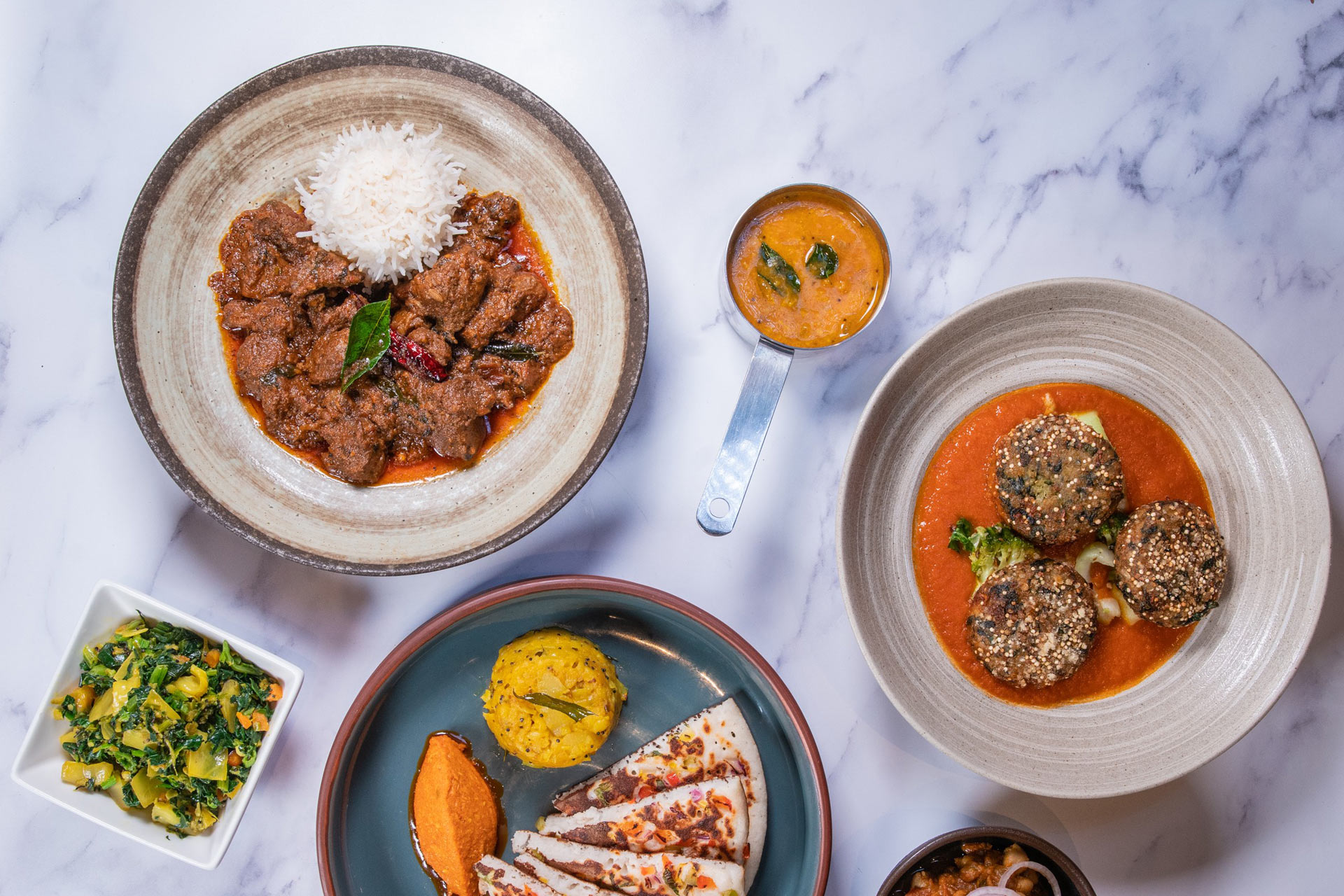 Vivek Singh's Indian restaurant group Cinnamon Kitchen always pulls out the stops for Holi, with multiple celebrations taking place across the various outposts. If you're keen to get hands-on with some paint throwing, head to the purpose-built pod at the City branch, where you can take part in some rainbow fighting ahead of an Indian sharing feast in the restaurant. There's also a supper club on 7 March featuring dishes like steamed fish with coconut, mustard and chilli; chickpea gnocchi, and Kosha Mangsho, a Kolkata style rich lamb curry. And for those keen to get in the kitchen themselves, Vivek Singh himself is hosting a cooking class on 11 March, where you'll learn the art of blending spices and have a go at making some special Holi dishes.
House of Holi Paint Pod (7 – 12 March 2023), designmynight.com; Holi Supper Club (7 March 2023), designmynight.com; Holi Cooking Masterclass (11 March 2023), thecinnamoncollection.com
Featured image: Cinnamon Kitchen