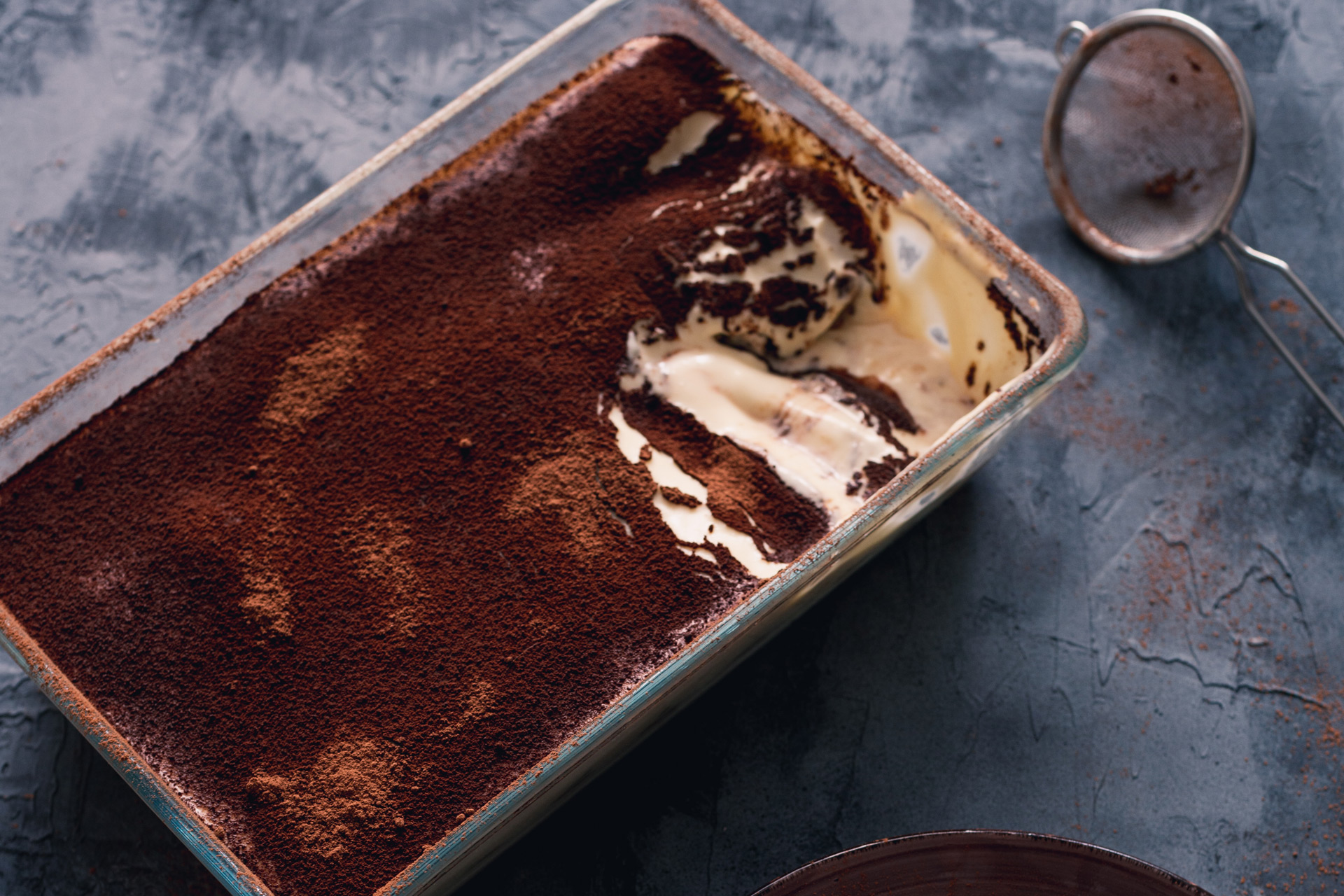 Where To Find The Best Tiramisu In London
Dessert awaits
The humble tiramisu is the quiet hero of every Italian dessert menu. Light and creamy and yet wonderfully decadent, it's the perfect epilogue to any pizza– or pasta-fuelled meal. So where to find this magical dessert? If you want to tuck into some tiramisu in the capital but you're not sure where to turn, we've got you covered: introducing the C&TH guide to the best tiramisu in London.
A Brief History of Tiramisu
At its heart, tiramisu is delightfully uncomplicated – but its origins are almost untraceable. The Accademia del Tiramisù (created with the sole purpose of retaining and passing on the history and culture of the distinguished dessert) suggests that it began as an aphrodisiac in the 19th century. Other theories, in contrast, place the inception of the dish within a much more recent era, positing that it started life in the second half of the 20th century. Yet it's worth noting that this itself is contested: some (self-appointed) tiramisù scholars argue that the first recipe can be traced to the mountainous region of Friuli Venezia Giulia around 1959, while residents of Treviso in northeastern Italy argue instead that the recipe originated at a local restaurant named Le Beccherie in the 1970s. It seems that no one really knows when, where or how tiramisu came to be, but its mysterious past luckily has no bearing on its popularity. If you're itching to taste some, look no further. 
Where To Find The Best Tiramisu In London
Vasiniko
View this post on Instagram
One glance at Vasiniko's vibrant interiors will whisk you straight to Italy. While the cosy restaurant prides itself on its Neapolitan pizza, the tiramisu is just as incredible – the pistachio option is particularly divine. 
9 Burleigh Street, Covent Garden, WC2E 7PW. vasinikopizza.co.uk
Page Common Coffeehouse
If you're tight on time (but still craving tiramisu, naturally), make sure to drop by Page Common Coffeehouse, a tranquil café inside Page 8 Hotel. The pastries and brunch offerings here are mouth-watering, but the tiramisu is the star of the show. 
8 St. Martin's Place, London WC2N 4JH. pagehotels.com
Circolo Populare
As part of the Big Mamma group (alongside the likes of Jacuzzi and Ave Mario), Circolo Populare promises an utterly Instagrammable experience. But what of its dessert offering? If you're partial to hefty portions, you certainly won't be disappointed, as this tiramisu is heaped onto your plate from an enormous dish brought right to your table. The stuff of dreams. 
40-41 Rathbone Pl, Fitzrovia, London W1T 1HX. bigmammagroup.com
Emilia's Crafted Pasta
This buzzy London chain offers a signature amaretto tiramisu which is handmade onsite every day. Fresh and boozy – what could be better?
Aldgate, Canary Wharf & St Katherine's Docks. emiliaspasta.com 
'O Ver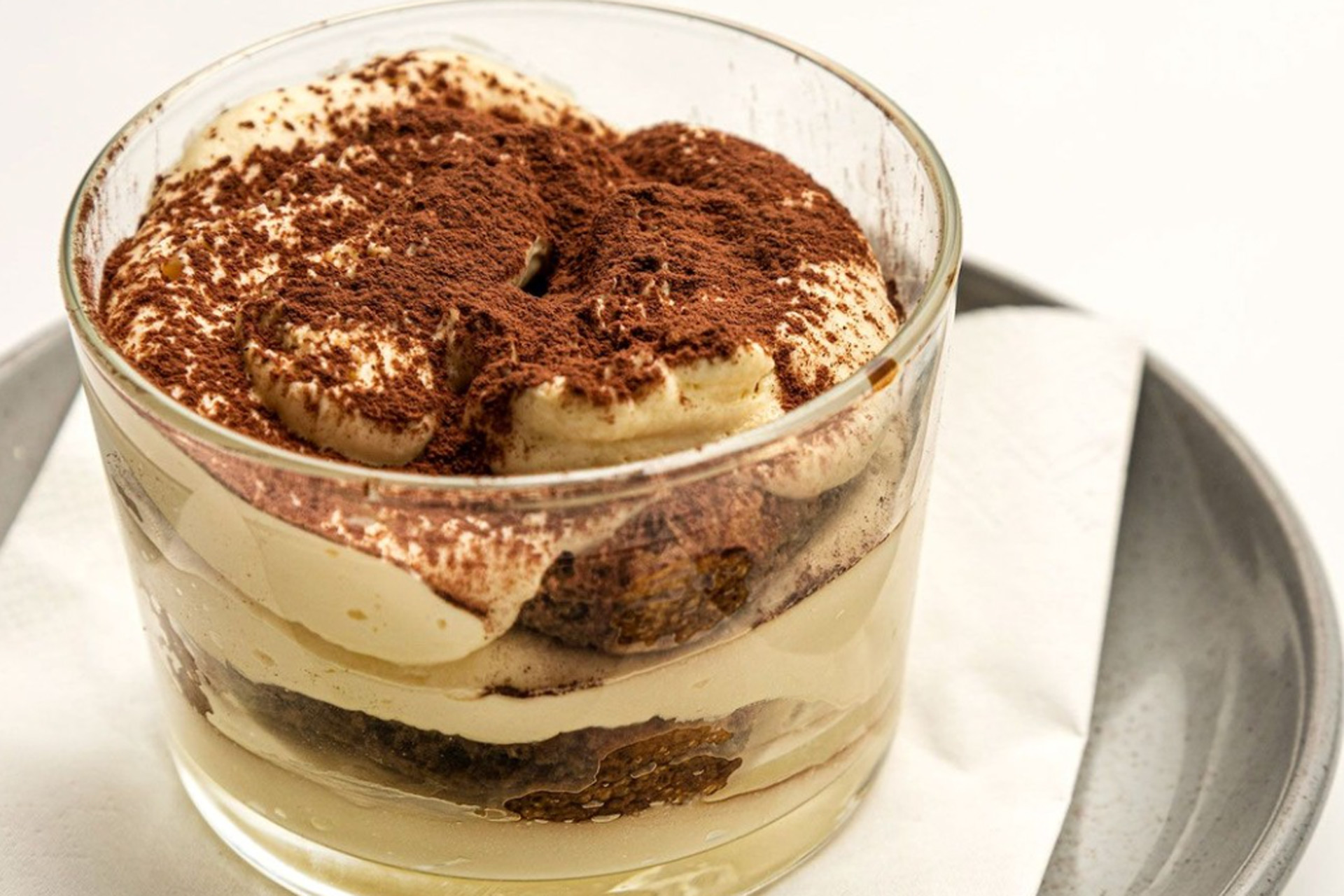 This elegant Neapolitan eatery boasts a menu founded upon the curious ingredient of pure sea water, which is incorporated into its pizza, pasta and bread recipes. While the tiramisu doesn't boast this particular detail, it is just as dazzling: expect a perfect balance of heady coffee and sweet creaminess.
St James' & Borough. overuk.com
Bocconcino
Whether you're committing to Bocconinco's indulgent bottomless brunch or you're just grabbing a quick bite, you won't regret sampling the Mayfair eatery's luxurious tiramisu. 
Mayfair & Soho. bocconcinorestaurant.co.uk 
Obicà
Head to Obicà for a luxurious, creamy tiramisu. Indulge in a full serving, or sample a smaller offering alongside the Italian chain's other desserts – the coconut panna cotta is a particularly fabulous choice, providing a brilliant, sharp fruitiness. 
St Paul's, Poland Street & Canary Wharf. obica.com
Norma
If you're after tiramisu with a twist, try the Bronte Pistachio Tiramisu from Fitzrovia eatery Norma. You can't get better than soft mascarpone infused with such a delightful nutty flavour.
8 Charlotte Street, Fitzrovia, London, W1T 2LS. normalondon.com
Caravan
Caravan boasts exquisite coffee as well as an enticing all-day menu – so you certainly won't want to miss out on its cold brew tiramisu. Caffeine lovers, rejoice.
Locations across London. caravanandco.com
Bōkan
Fancy tiramisu with a view? Bokan is the place to go. Expect magnificent European dishes in a restaurant floating above the London skyline. 
Floor 37-39, 40 Marsh Wall, London E14 9TP, bokanlondon.co.uk
Luca
View this post on Instagram
Head to Michelin-starred Italian restaurant Luca for a quintessential tiramisu – no frills, just classic, creamy and luscious. Level it up by pairing it with a glass of Sicilian wine: go for the Marsala Superiore Dolce, Vito Curatolo Arini NV. 
88 St John St, Clerkenwell, London EC1M 4EL, luca.restaurant
Eataly's Terra Bar
You'll find classic tiramisu among a selection of delectable pastries on offer at Eataly's Terra bar – which boasts the largest selection of Italian wine in London, if you're after a tipple, too.
135 Bishopsgate, London EC2M 3YD, eataly.co.uk
Piazza Italiana
There's another boozy pairing on offer at Piazza Italiana: sip on an Espresso Martini or a 20 year-old Quinta do Noval port in between spoonfuls of tiramisu. What could be better?
38 Threadneedle Street London, EC2R 8AY,  piazzaitaliana.co.uk
Como Garden
Como Garden is a picture-perfect spot offering tapas-style Italian dining. The humble tiramisu is, of course, a menu staple – make sure to leave room for it after sampling plates of pasta.
37 High Street Kensington, London, W8 5ED. comogarden.co.uk