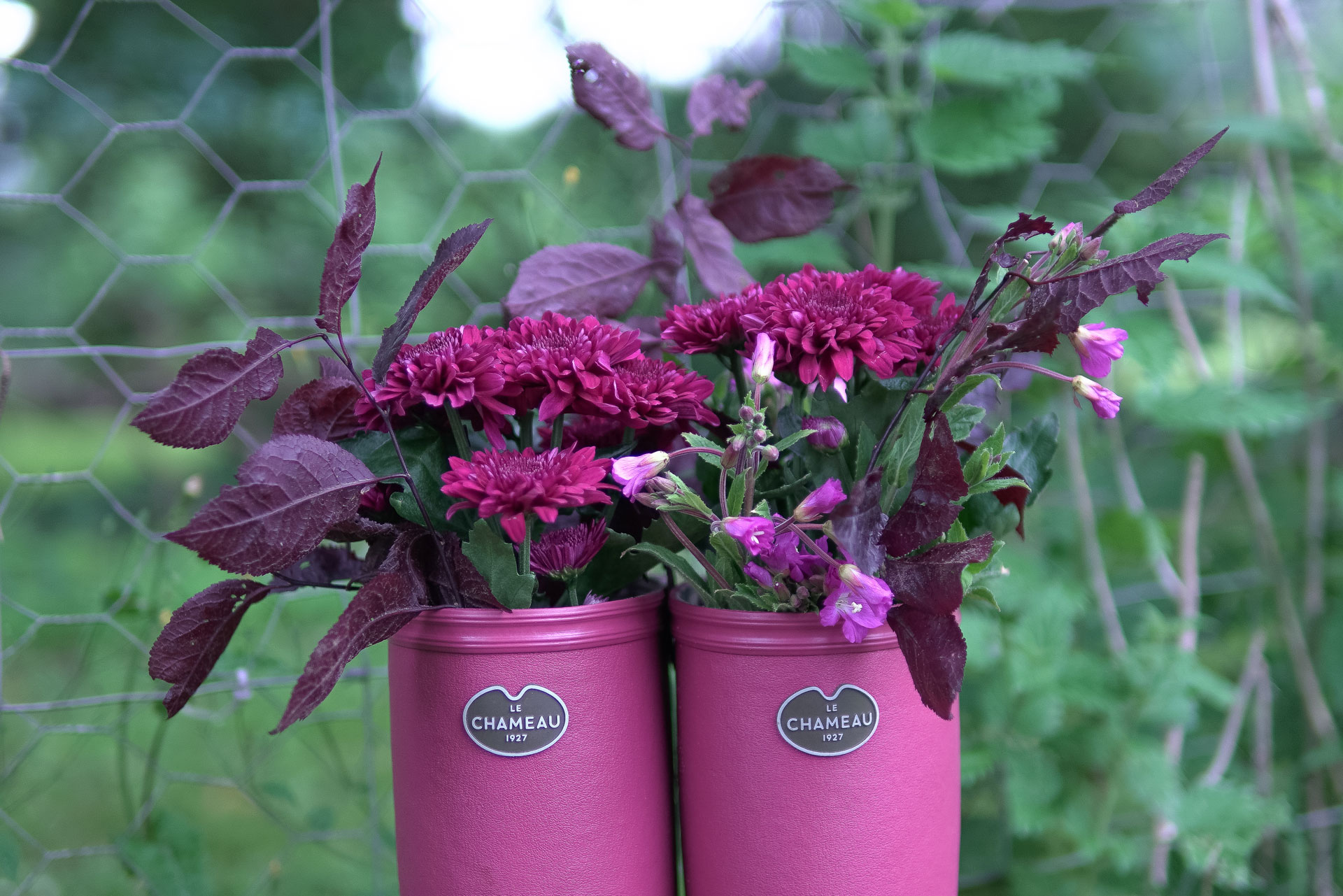 In The Garden With… Chris Beardshaw
---
A tour of Chris Beardshaw's Cotswolds garden
The garden designer and broadcaster Chris Beardshaw on Cotswold soil, the right footwear and not forgetting to water
In The Garden With Chris Beardshaw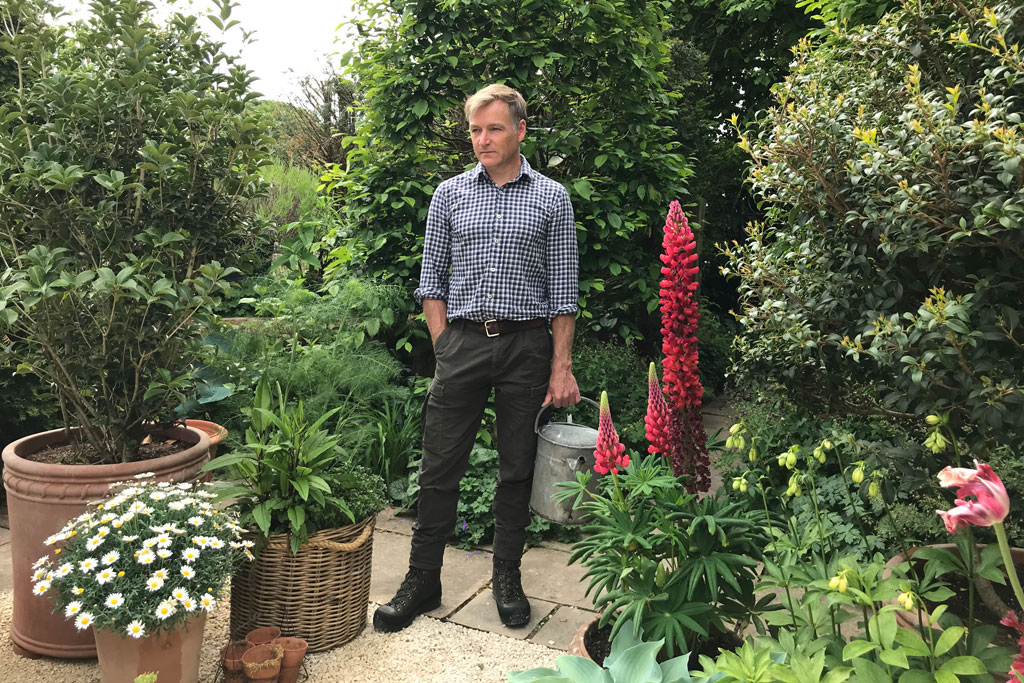 Describe your garden in a few sentences
Constantly evolving! It was a blank canvas when we moved in over a decade ago, so the structure, spatial sequences and character of the spaces was all started from scratch – the hedges and trees are maturing nicely now with a plentiful supply of bulbs and herbaceous perennials. Having created gardens at RHS Chelsea Flower Show for so many years my own garden has had to endure spring alone so now the borders are in the process of being reworked, which is all part of the on-going experiment that represents gardening.
Describe the view from your favourite place to sit in the garden
One of the great opportunities available when creating gardens and laying out landscapes is to craft and design seating areas. I believe that a garden without plentiful seats is unlikely to be restful and contemplative, we should all reap the chance to be enveloped by the sound, scent and beauty of the garden since this work of art is a reflection of perfection. Consequently, our garden is blessed with myriad seats, perches and benches to allow a moment in time to be witnessed and appreciated.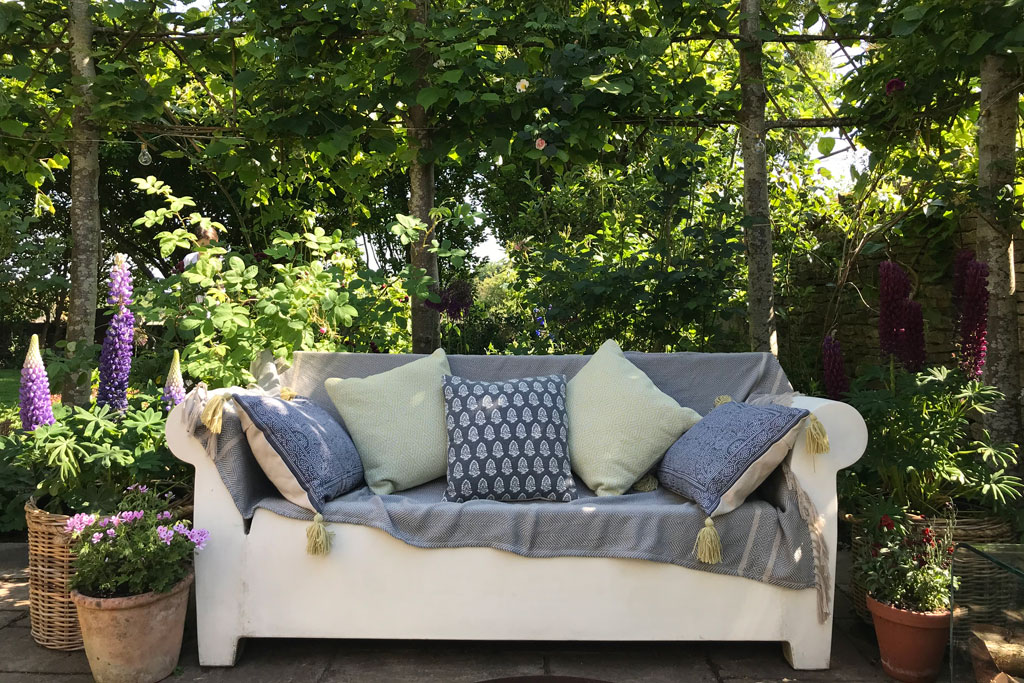 What are you doing in your garden at the moment?
Ideally the garden never becomes a chore and it is never complete as a concept, and so, aside from the continuing tending of blooms and beds, there are always projects to be explored. This season was a new glasshouse for propagation and next will be a design for a new bothy or potting shed. It's also important to constantly review the garden, to establish if there are any missed opportunities for planting; walk the site every day or week and note if there are gaps in flowering, or pauses in the scheme that might allow new plants to contribute – then visit a local nursery, or mail order a host of new plants that are all performing at that time to fill your gaps.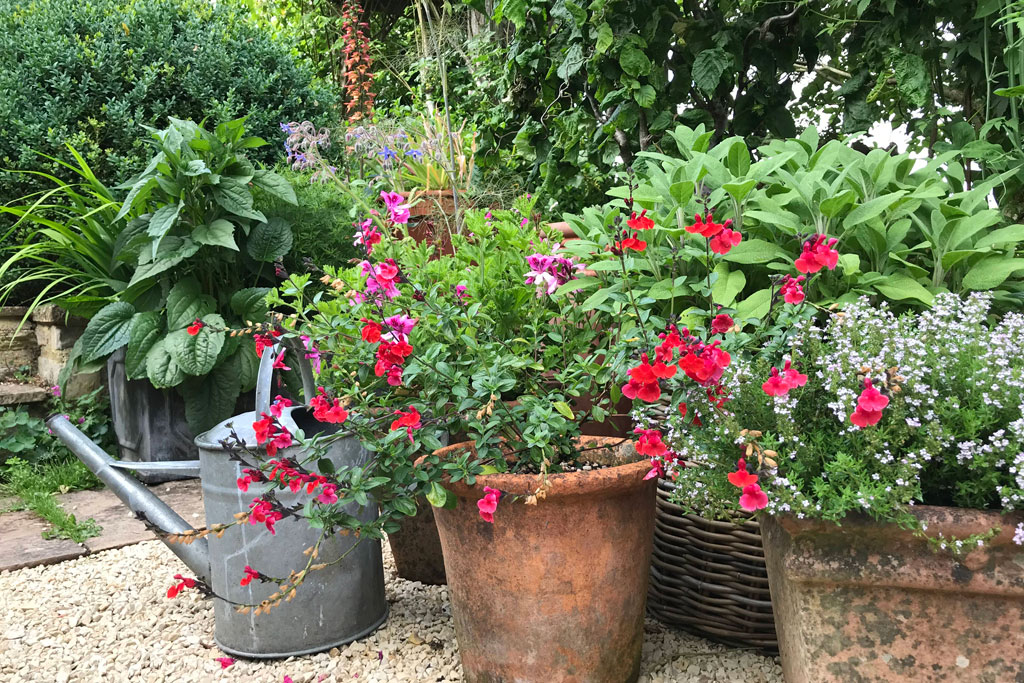 What gardening gear can't you live without?
Good footwear! I have had rheumatoid arthritis in my feet since I was a teenager which can be very painful, so I really need to look after them. I've got a fantastic pair of Le Chameau Chameau-Lite boots which, from the moment I put them on, have become my favourite – so supportive, waterproof and cosy so they are just the ticket for being out in the garden all day. It is true that there is no bad weather, just the wrong clothing, and as a garden never pauses it's important to engage, no matter what the weather is doing.
How to Grow Fruit & Vegetables Indoors
Where do you buy your plants?
We like to order from a wide variety of plant nurseries and suppliers to try out, not only the quality, but all the different varieties of plants on offer. You can never have too many plants! I started life working in nurseries, propagating plant material and collecting unusual forms, consequently I'm always on the lookout for anything unusual that might thrive in my plot.
What do you wish you could grow in your garden but can't?
It is true that as gardeners we always seem to covet what we can't have – so perhaps not surprisingly, with my soil being Cotswold limestone, the plant group I crave are the ericaceous plants. Magnolia campbellii, a radiant vase of spring blossom; Enkianthus campanulatus clothed in pink jewel bells in spring and smouldering autumn foliage; or Mecanopsis, the blue poppy are all favourites that will have to wait for another garden!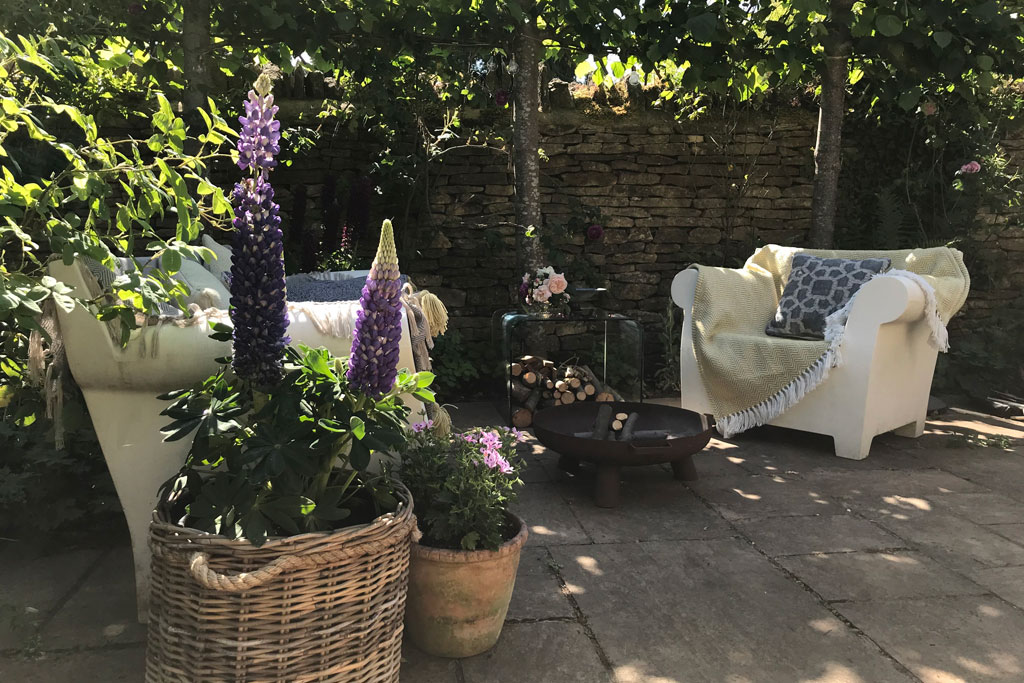 What grows really well?
A heavy clay soil and plenty of rainfall in winter means that the Pteridophytes – the ferns – grow well especially the handsome Ostrich Fern, Matteuccia struthiopteris, Dryopteris wallichiana and Asplenium scolopendrium all thrive offering a lush filigree backdrop. Geraniums in all guises, from roaming ground cover like Katherine Adele to glamorous specimens like Geranium palmatum, all do well. Shrub roses also prosper – the old forms that are disease resistant, vigorous and bursting with fragrance like William Lobb, Dupontii and Empress Josephine.
5 Ways to Bring Nature Into Your Home
How do you like to spend time in your garden?
I keep bees and really enjoy tending to them but most of all I just like to be in the garden as regularly as time permits. There is so much pleasure to be gained from immersing yourself in tending and cultivating plants in whatever capacity you can, allowing time to absorb the subtleties of the sounds, scents and sights of the wildlife that shares the garden plot with us. No two moments are ever the same and the passage of sun and seasons serves to add an important perspective to life.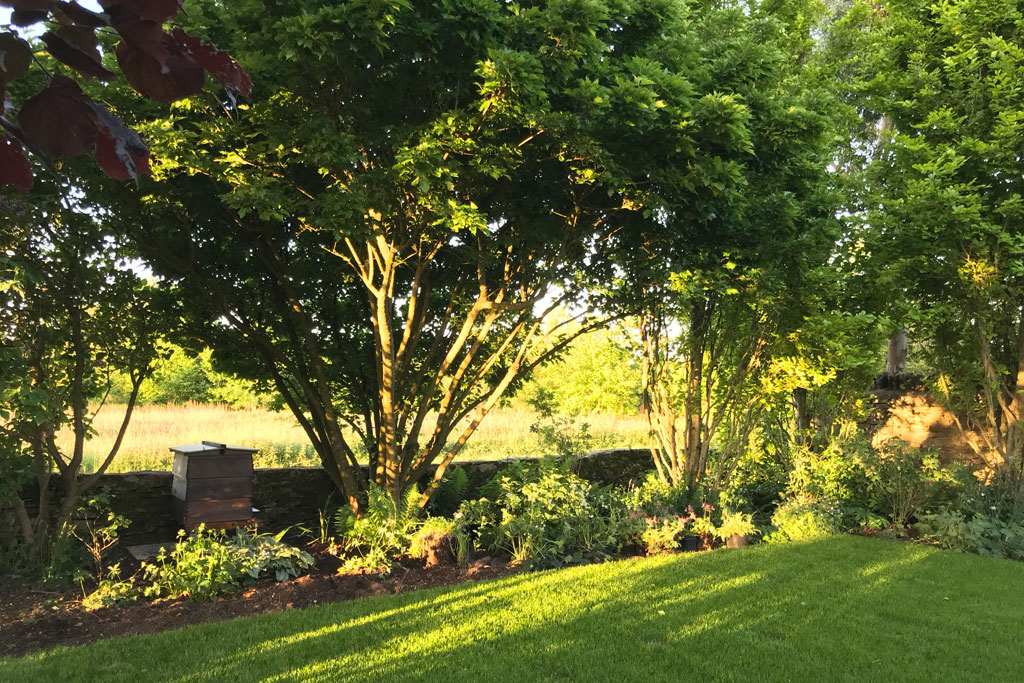 What are your plans for your garden over the next few years?
I don't really plan a specific schedule, the garden, or at least the plants within it, are transient and as they prosper or falter I believe the role of the gardener is to gently nurture and sometimes coerce them to perform in the way that best conveys the vision. As that vision is itself mercurial there is plenty of flexibility for variation of focus. I respond to the seasons, concert of plants and varied inspirations to direct the show.
What's your favourite garden job and your least favourite?
Being a garden divided and framed by hedges, topiary and pleached trees, there is something fabulously rewarding about clipping, pruning and training this essential frame-work of the garden as it provides a crisp and defined stage from which all the other plants perform. As for the least favourite, clearing up the mess from hedge trimming is definitely cause to encourage an 'undergardener' to help out!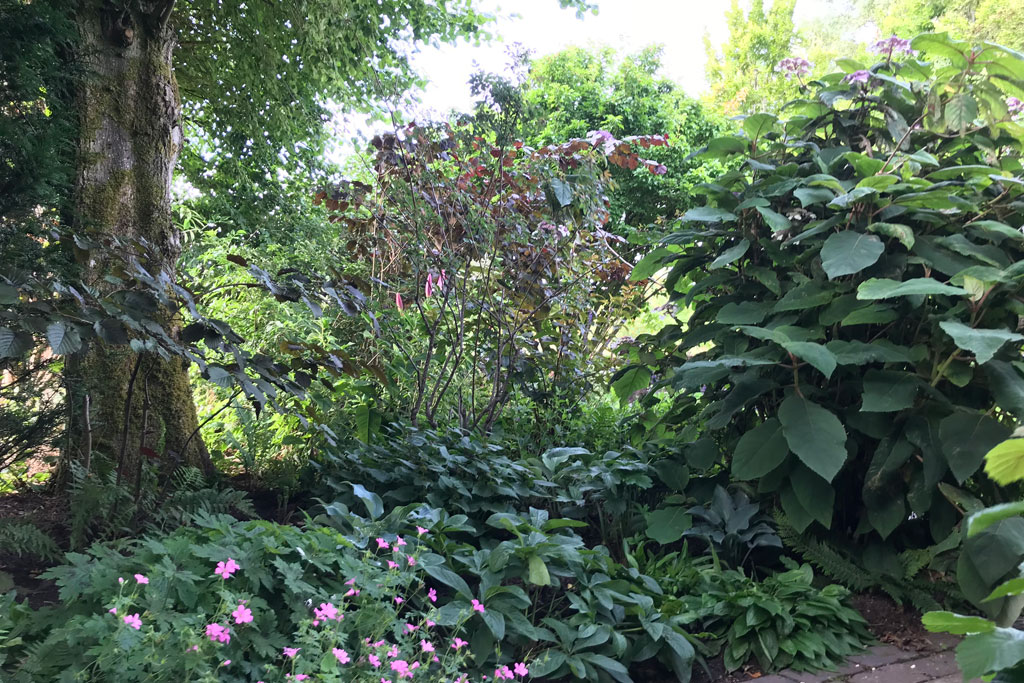 What's the one thing you would change about your garden if you could?
More space to play with orchards, large vegetable garden, woodland and rolling meadows, alpacas, fruit cages, lakes…!
Do you have a favourite garden that you've visited?
I was asked some while ago to work in northwest America, so took the opportunity to visit the Bloedel Reserve, a moss-covered naturalistic forest garden that is a joy if you love nature largely untamed, with textures and tones marrying into a rich tapestry of arboreal informality. A little closer to home, Wollerton Old Hall has always been a favourite for its unrivalled representation of the English style garden rich in painterly combinations.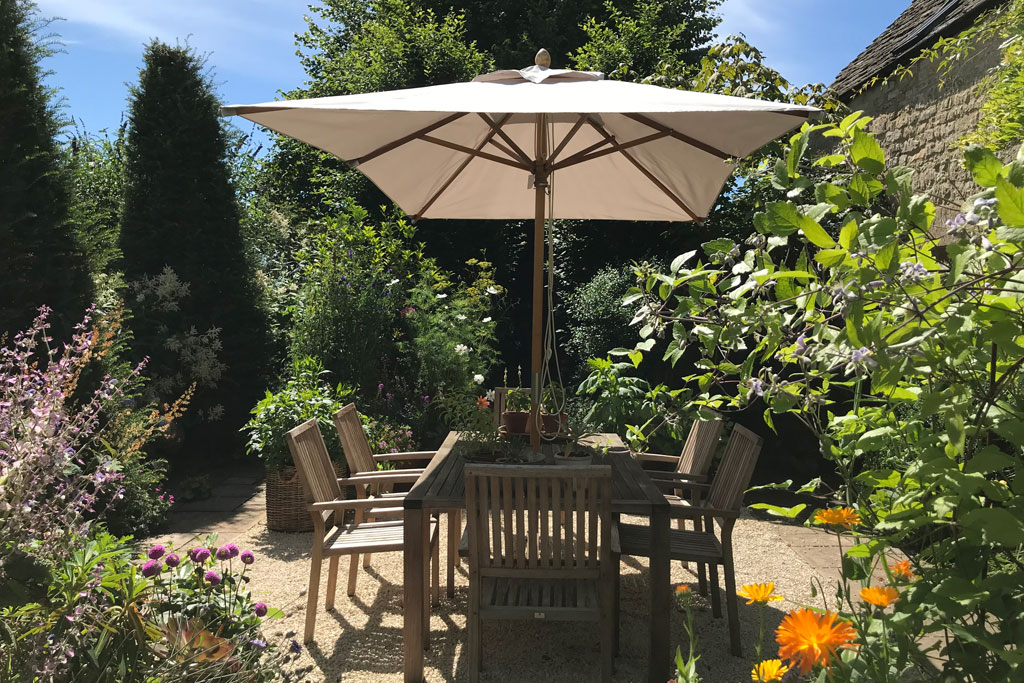 What bits of gardening expertise have you picked up over the years that people should know?
Watering is key. It sounds so simple, but you would be surprised at how many people neglect to water their plants properly. My first employer, when I was only in my teens, took a whole day to explain how every plant on the nursery should be treated – invaluable.
What advice would you give readers who have never gardened before, but want to get into it?
Enjoy it! Experiment and don't be afraid to garden for your own pleasure – don't let anyone else tell you your style is wrong.
MORE IN THE GARDEN
Clodagh McKenna / Annoushka Ducas / Butter Wakefield / Alice Vincent / David Harber