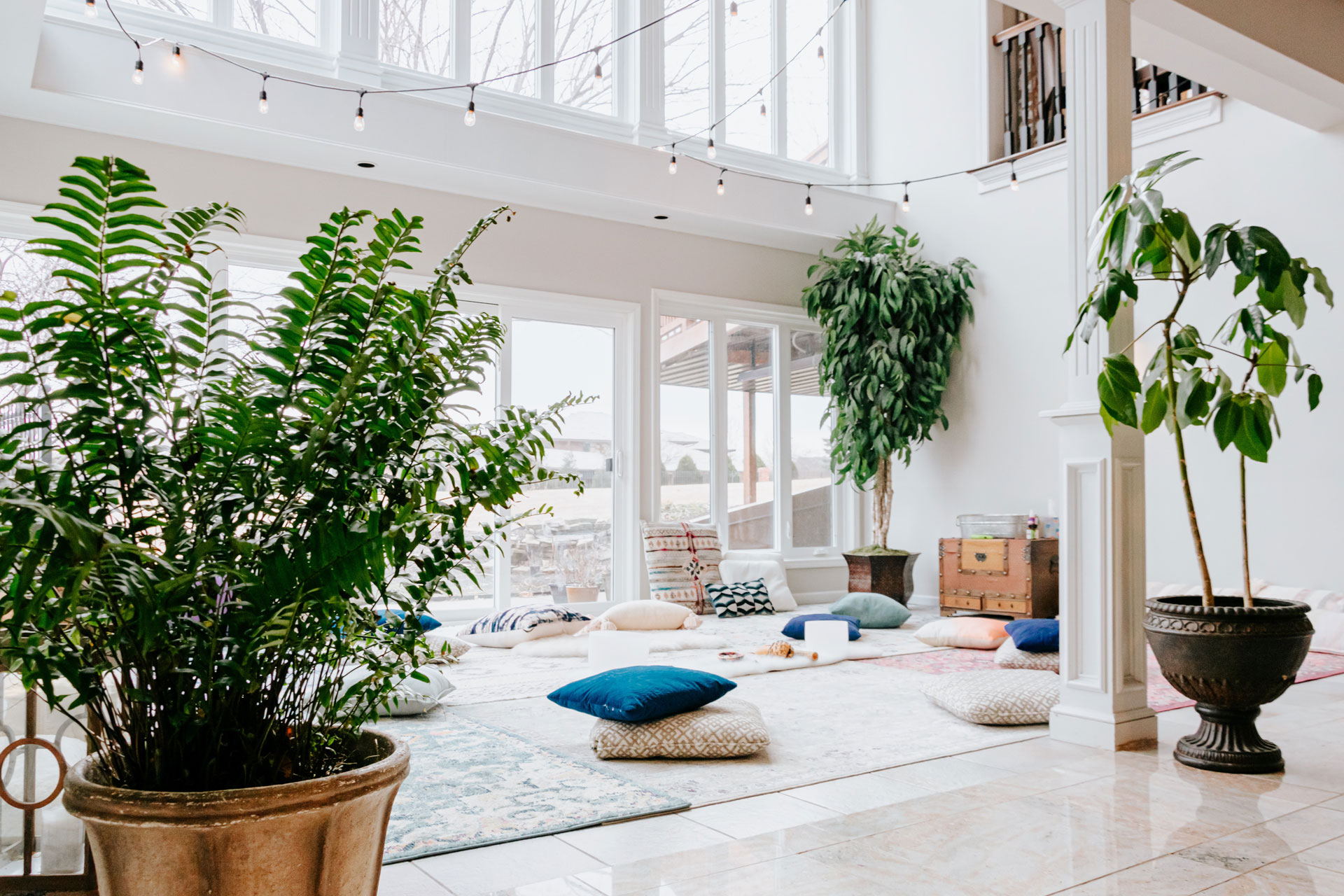 Here's How to Design a Home Yoga Studio
---
If you're more about downward dogs than downward spirals, maybe it's time to carve out your very own home yoga studio sanctuary. Regardless of how much space you have in your home ('studio' can be as loosely applied as you please), we'll take you through how to set up the perfect space. #yogischoice
Which Room is Best for a Home Yoga Studio?
Consider a Space With Natural Light
First off: it's straight forward, but which room you decide to declare your home yoga studio, is crucial. Ideally: you'll want a room with loads of light. And high ceilings. And if you have tall windows and skylights: even better. 'Natural light is desirable as this creates a calm and peaceful mindset for the student,' says Genny Wilkinson Priest, Yoga Director at Triyoga.
Cut the Clutter
'Also ensure that the space is free of clutter as this helps remove distractions' (yes, that means ditching the phone). If you're pressed for space you can still create at home yoga studio vibes with clever lighting tricks (like Nanoleaf's Canvases – featuring a 'sunrise mode').
Go for Soothing Lighting
Cosier, softer, lighting creates a gentle atmosphere which can double as a meditation cave, or for more soothing yoga practices like kundalini and yin. 'A small space can often lead to a more intimate environment for practice,' suggest the experts from Hampshire-based Heckfield Place's Bodyism studio. 'We encourage clients to see what speaks to them, and go with their intuition.'
If your yoga practice centres around more chilled movements, a soothing, lowly lit space can ooze a sense of calmness. So you're best bet is peppering lamps over any stark overhead lighting. Check out David Hunt Lighting for a wide range of stylish lamps, from quirkier animal lamps to more classic looks, like the Chester Adjustable Floor Lamp in solid brass.
Make it Make Scents
Make it a multi-sensory moment by adding some diffusers to create a sense of atmosphere and calm with your practice.
Best Flooring for a Home Yoga Studio?
Go for Hardwood Floors
Hardwood floors are the traditional choice for a yoga studio. Wood helps to absorb shock, in addition to being barefoot friendly and non-skid with the right mat. If you're lucky enough to be building a home yoga studio from scratch, try the Natural Wood Floor Company. Not only are their aged oak and engineered oak floors beautifully stylish, they're also perfect for a yoga practice. For something a little softer, Alternative Flooring's Barefoot Hatha Sanskrit carpet is made from 100% natural un-dyed wool, and an eco-friendly option. 'A natural jute rug or wooden flooring is ideal,' suggests Yulia Kovaleva, founder of Re:Mind studio. 'I would avoid any stone as it tends to get cold.'
The Guide To Sustainable Interior Design
Creating the Right Atmosphere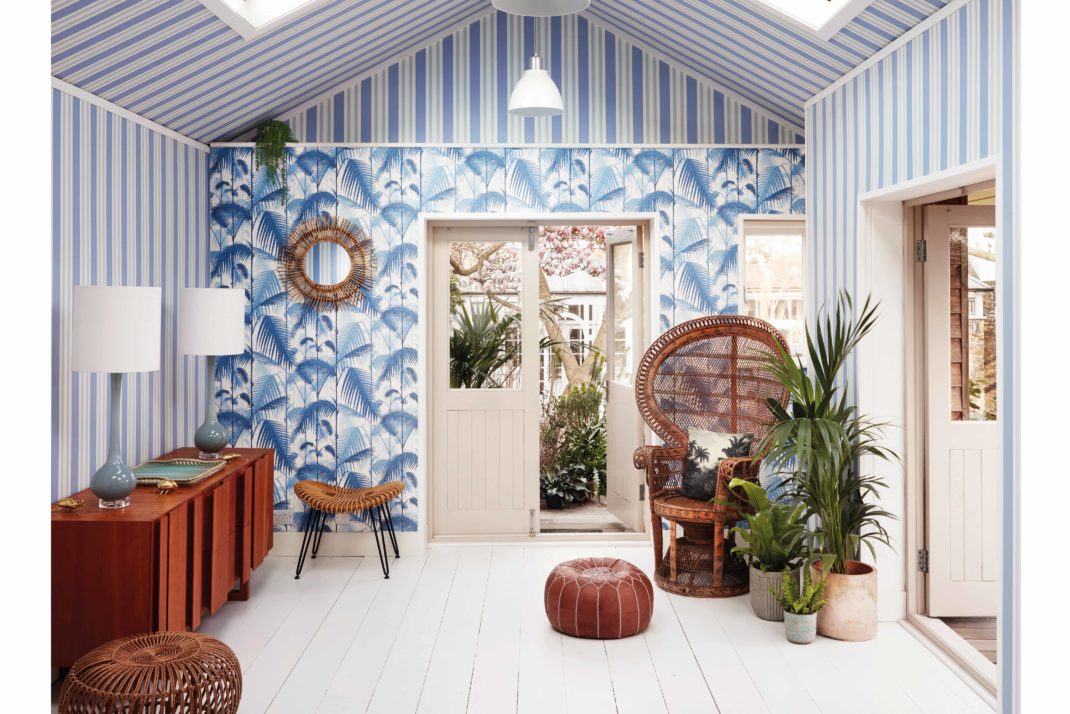 When it comes to choosing paints, colours and wallpapers for your yoga studio, don't feel like you have to go all-out beige. 'Bring together your favourite colours, textures, materials, artwork, plants and books,' says Yulia, 'I like to include favourite print or artwork, cup of rose herbal tea and a candle or essential oils.' A touch of soothing blue or emerald green injects vibrance and energy into a room for a re-invigorating practice. For smaller spaces, white floors or exposed painted brick are good tricks to create an illusion of space and tranquility. Take note from Cole & Son's palm prints and stripes, combined here with plants and wicker furniture to create a soothing environment and feeling of unity and continuity with the outdoors. Cole & Son Palm Jungle wallpaper, £100 per roll; Polo Stripe wallpaper, £65 per roll. cole-and-son.com
Pop an Indoor Plant (or Two)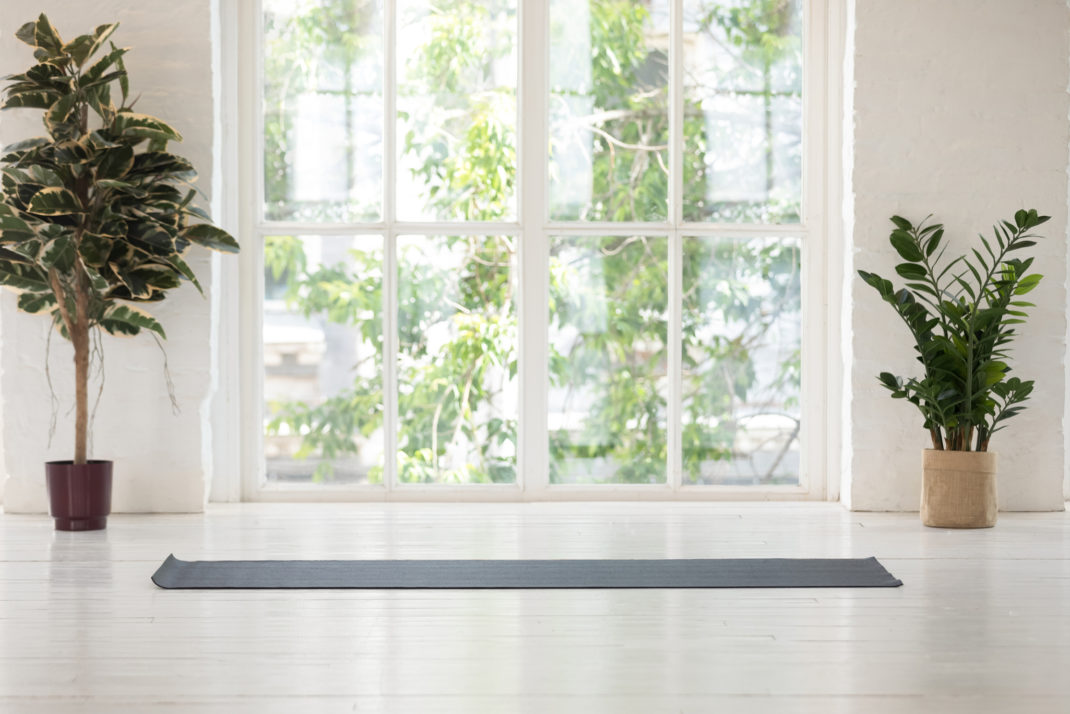 Plants make a great addition to a home yoga studio. 'Heckfield's hues always reflect the super, natural world – bringing the outside in whenever possible and in a seamless way,' say Heckfield Place's Bodyism team. If you have some outdoor space, you could also try 're-earthing' by practicing outdoors or among trees.
Short of the garden space? A more city-living friendly alternative is pot plants: not only do they reduce carbon dioxide and airborne dust, but a greater sense of connection to nature helps boost serotonin levels and reduce stress. 'Bringing the outside in through plants can help you feel grounded but also they are great air purifiers.' Says Kat Pither, founder of eco-friendly yoga mat and accessory brand, Yogi-Bare. 'Bringing nature indoors helps you feel grounded and increases oxygen levels, giving us a wellbeing boost. Plus is pretty cool to know they are inhaling and exhaling alongside us!' Patch Plants do a subscription service which will ensure your studio is fully stocked at all times.
You can have a look at the best plant online delivery services here. 
Roll Up for Wallpapers
Bored with white walls? When it comes to choosing a wallpaper for your home yoga studio: thanks to the rising trend for cosmic, multicoloured wallpapers and water-colour style murals, you can easily incorporate some fun. Create feature wall with galactic prints and swirling colour – or perhaps soothing scudding clouds are more your pace?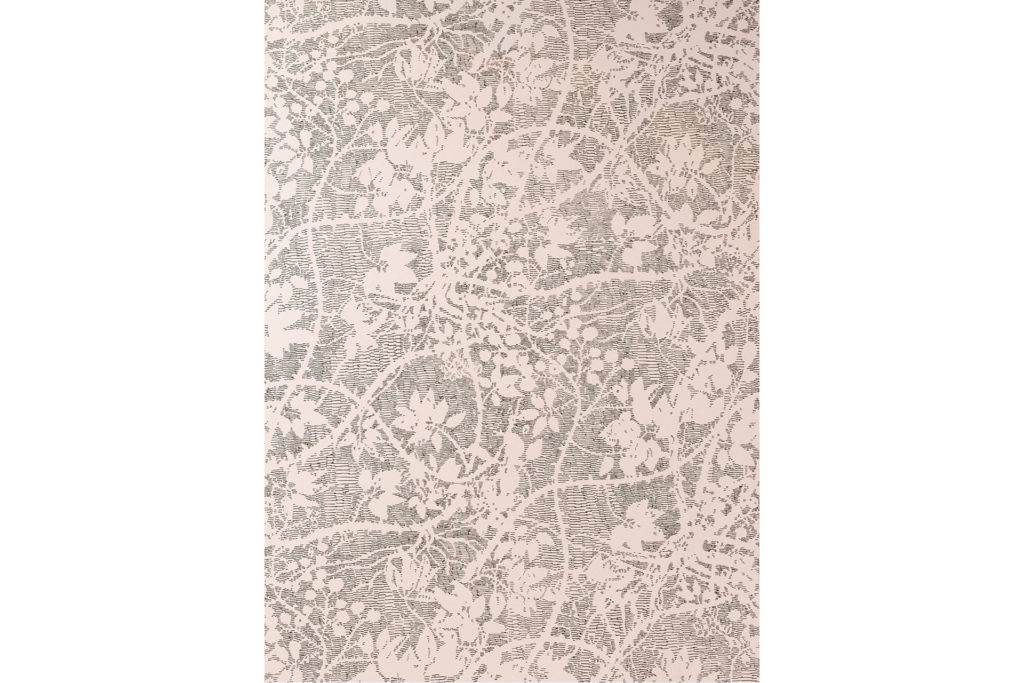 Finishing Touches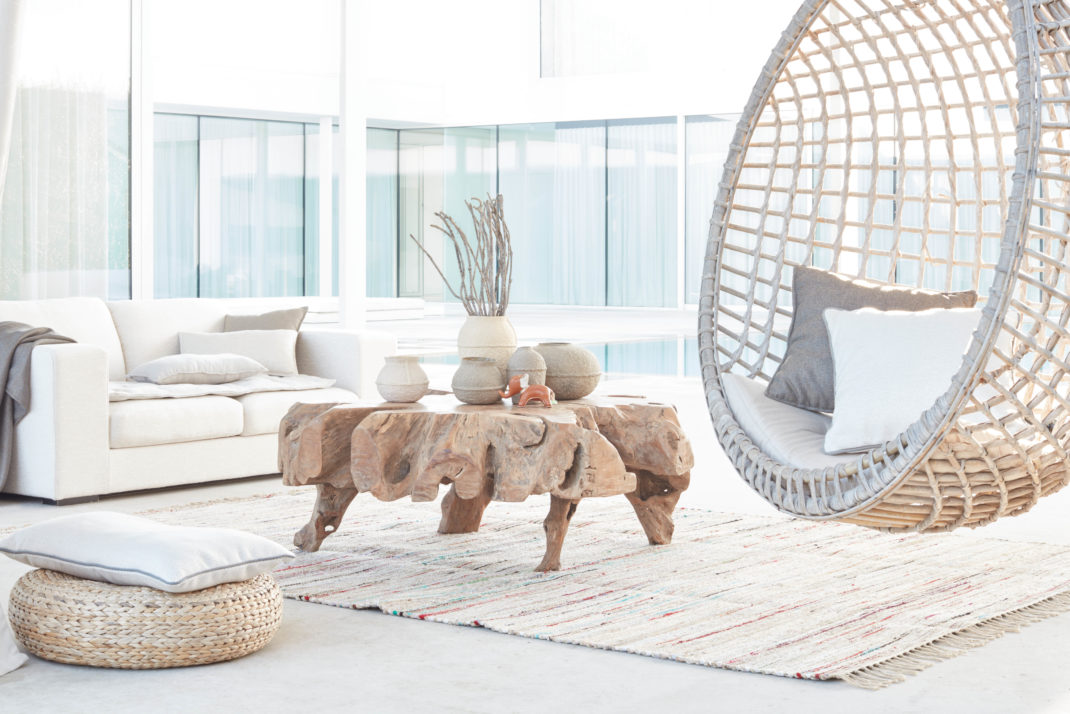 While less is generally more for a home yoga studios, natural materials and textures are ideal to add a little extra something to your space. Sunbrella provides eco-themed inspiration here, with upholstery in Kanoko Natural and Tundra Clay. De-cluttering your space should be prioritised, but a hanging chair to cocoon in enhances the Balearic vibe (and just imagine how relaxing your Savasana would be). If you want to go all out, you could also add a Mandala wall mural. In Hindu and Buddhist rituals, this sacred symbol is a visual tool that helps focus attention. 'In a studio the key senses to focus on are sight, sound and smell,' say Bodyism studio. 'Make the space look beautiful with candles and low lighting. Play meditative music to inspire the mind to switch off and, where possible, use incense or aromatherapy oils to encourage relaxation.'
What Equipment do I Need for my Home Yoga Studio?
'Yoga props like a brick, block or strap are great to have' says Triyoga's Genny Wilkinson Priest, 'but don't worry if you don't. Try improvising with a book, blankets, a belt and pillows – especially useful in a restorative, or Iyengar yoga class.'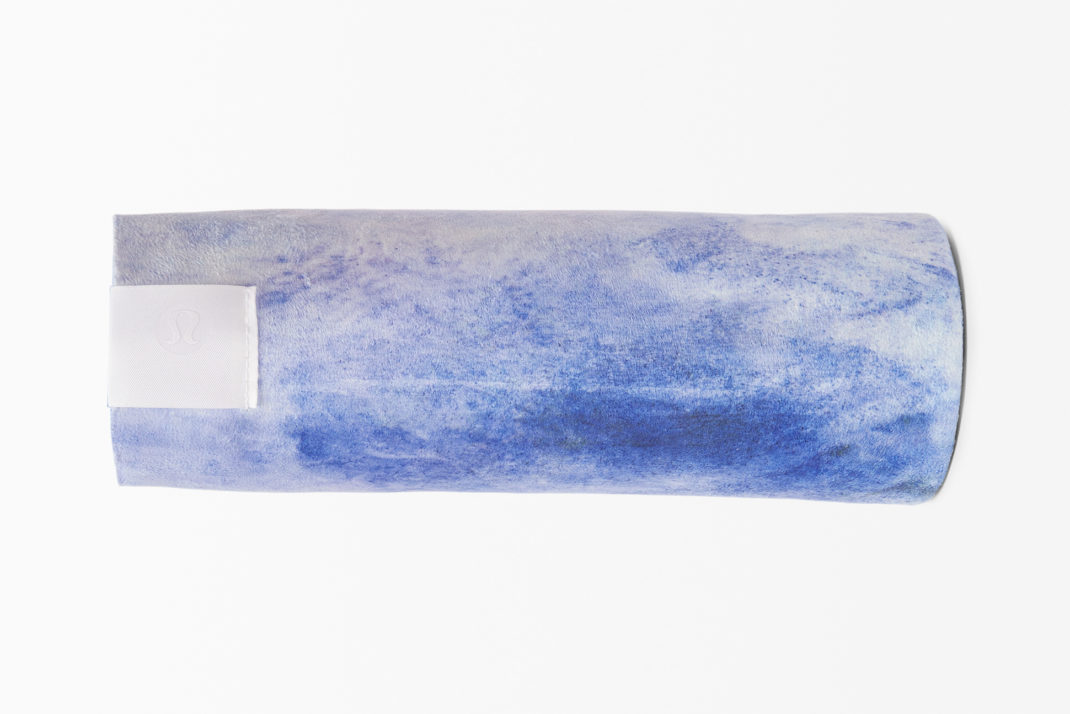 Infused with Ibiza cool, we love Lulu Lemon's towels (like this one, £35). The brand's colourful rollers are ergonomically designed to knead tension from your muscles, this Mini Double roller and will instantly update your yoga space.
Perfect for the modern yogi with a penchant for ultra-cool accessories. Mini Double roller, £38. lululemon.com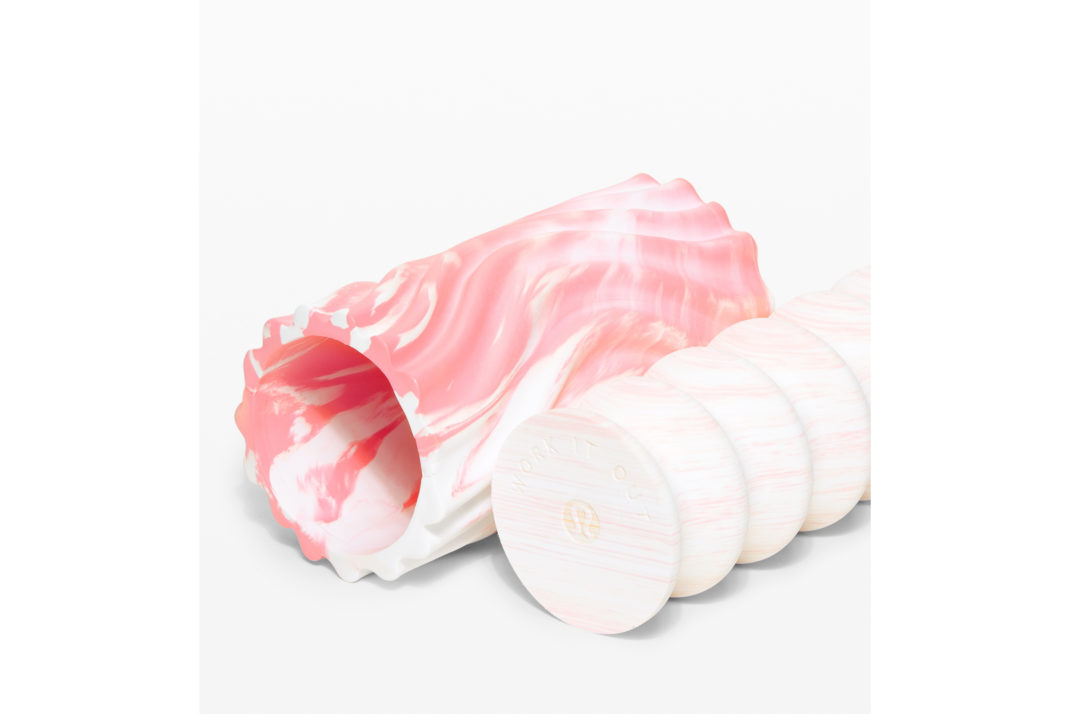 If you're suffering with tight muscles and could use a little extra help, yoga straps are a good investment for your home yoga studio.
These ones from Yogamatters are available in four different lengths and made from 100% natural cotton. They can be hung from the wall, without taking up too much space. Yogamatters classic yoga belt, £7. yogamatters.com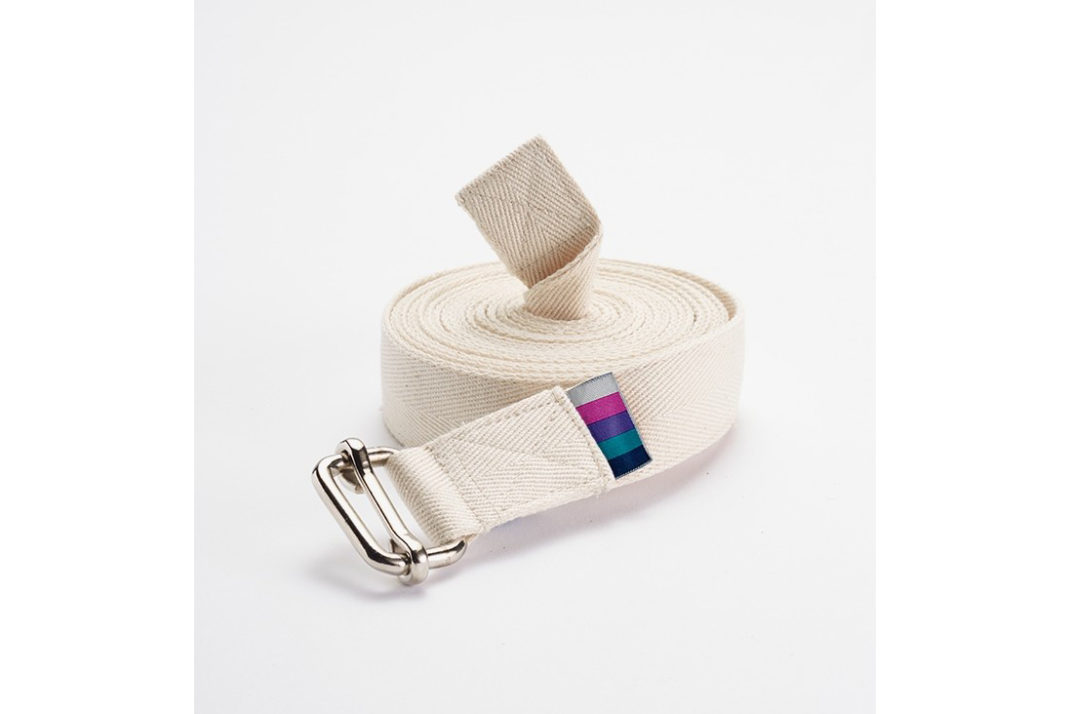 Best mats for a home yoga studio?
The mat maketh the practice. From galactic themed, to eco-friendly and reversible yoga mats, here are a few to get you started:
Yogi-bare Teddy Cosmic travel mat, £42.95. yogi-bare.co.uk:
'We love Yogi Bare, a sustainable brand that sources eco-friendly rubber and plants a tree with each mat sold,' – Bodyism studio, Heckfield Place.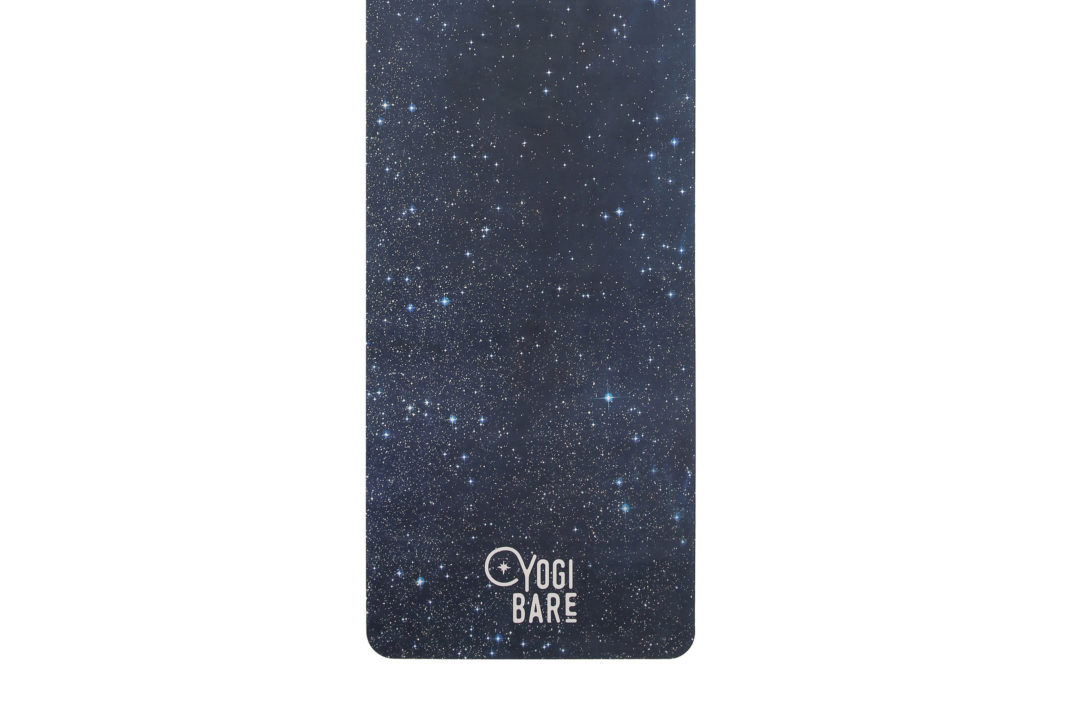 Organic Apoteke Eco travel mat, £60. organicapoteke.com
Sustainably sourced and made from biodegradable materials, this mat is perfect for earth-conscious yogis. It's also anti-microbial, anti-fungal, anti-bacterial and odour resistant.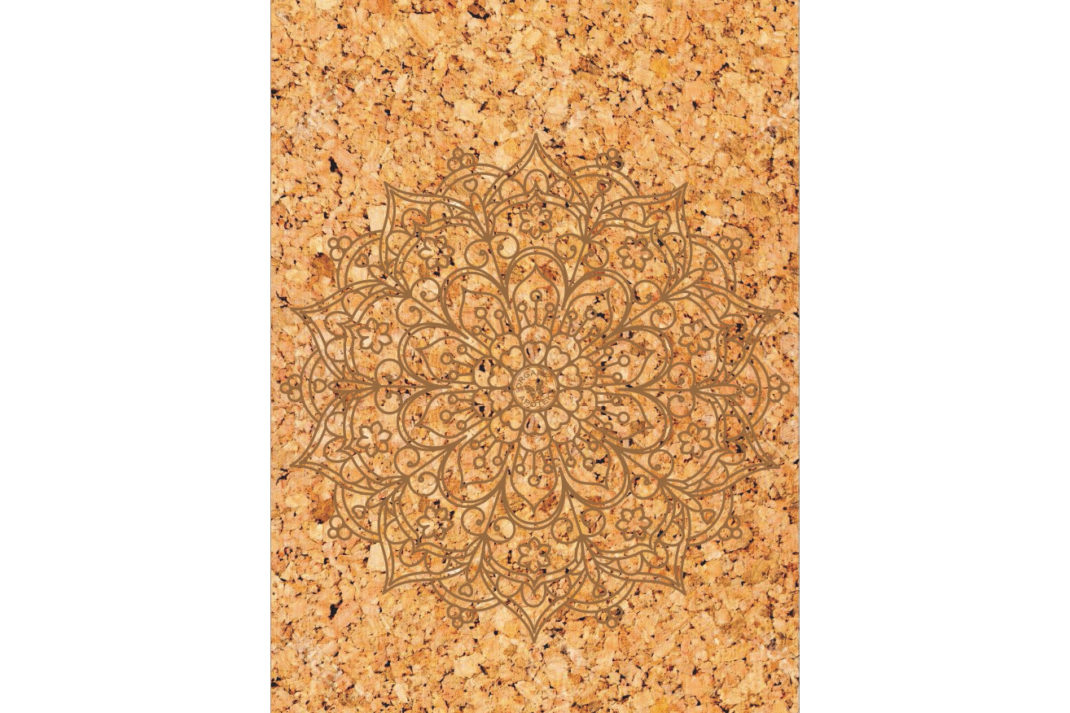 Yoga Design Lab Mandala cork mat, £70. yogamatters.com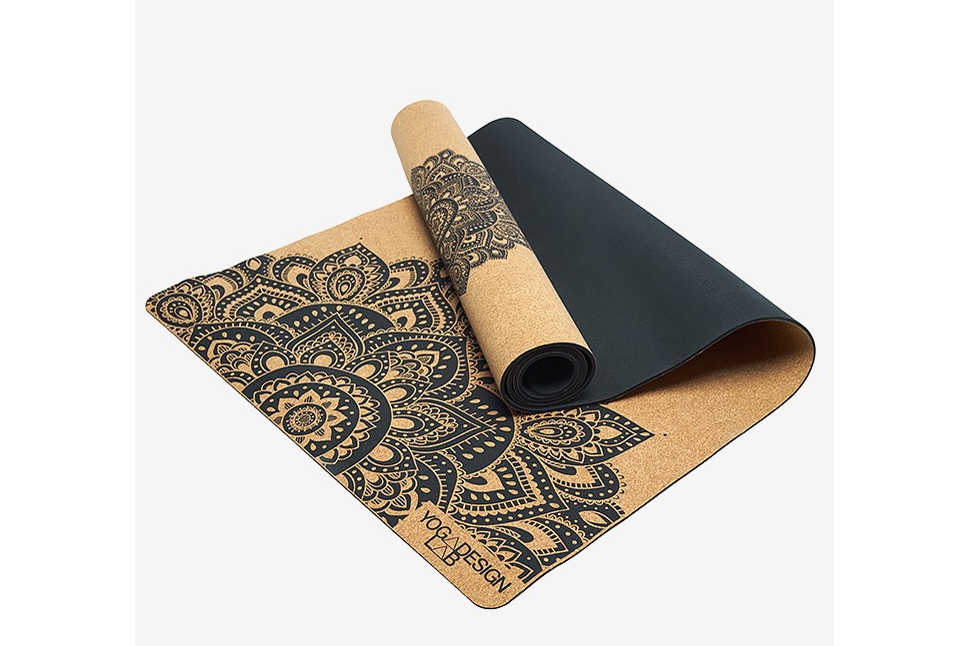 Yogamatters Eco Everyday Rise mats, £45. yogamatters.com
Yoga Design Lab Java mat, £70. yogamatters.com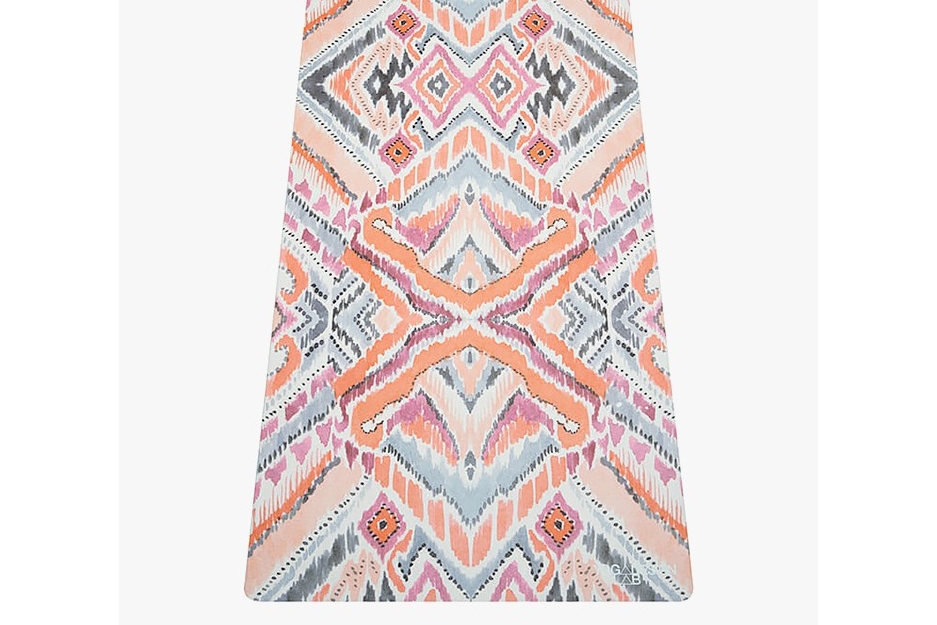 READ MORE:
Best Online Plant Delivery Service / C&TH Interiors / The Guide To Sustainable Interior Design
Featured Image: Ralph Ravi Kayden, Unsplash