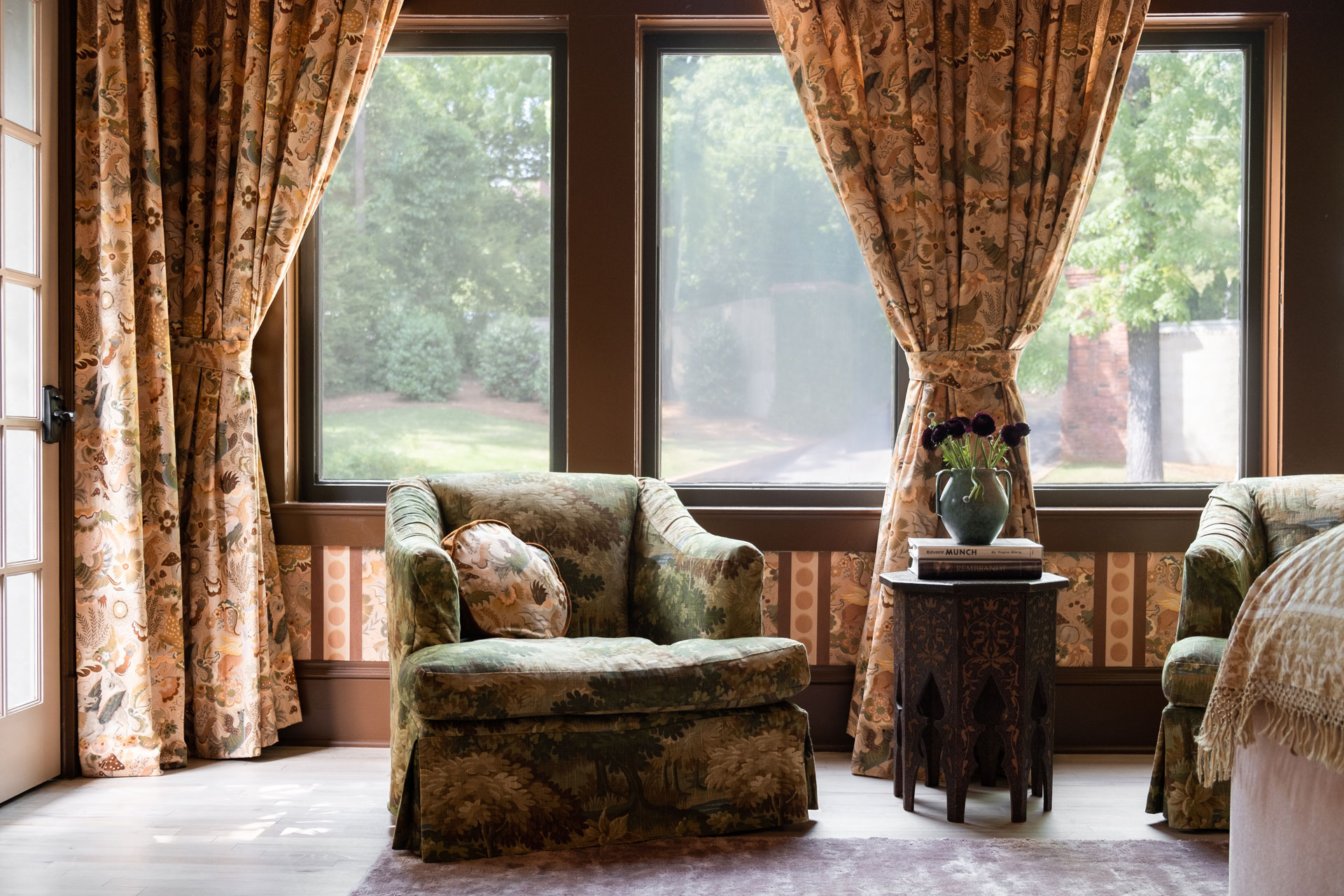 House of Hackney Heads to Los Angeles in a New Collection
---
House of Hackney collaborates with Pierce & Ward for it's first Los Angeles collection. There's also an LA pop-up store in the works. 
House of Hackney's Collaborates with LA designers Pierce & Ward for a New Limited Collection
It was well over a year ago House of Hackney approached Los Angeles interior designers Pierce & Ward over a year ago for a project, that was entitled: 'Fanatasy Rooms'. Founders, Frieda Gormley and Javvy M Royle opened up the archives, and asked Pierce & Ward to let loose with their creativity, and create the 'ultimate' fantasy room.
What ensued was Pierce & Ward's founders, Louisa Pierce and Emily Ward getting immediately drawn to the concept of 'phantasia'. Which is this kind of mythical Maximalism and fantastical symbolism that's reimagined in that West Coast signature aesthetic of Pierce & Ward.
It's all resulted in this limited edition collection, entitled, Phantasia, that's a wallpaper, fabric, cushion, and a ruffled lampshade. And because House of Hackney is a B Corp Certified brand, all the expected sustainability efforts are in places for this collection. So with every item sold, House of Hackney purchases and protects 35 square metres of forest through their partnership with the World Land Trust.
Plus: There's a Los Angeles House of Hackney Pop Up Store
Moving somewhat further ashore, House of Hackney will be opening a pop up store within Pierce & Ward's store in Los Feliz. You'll be able to buy a range of House of Hackney's best sellers (cushions, lamps, the works), that's poised to give it's American clientele a taste for House of Hackney's signature aesthetic.
Running from tomorrow, 31st August, for four months until 31st December, there will also be a House of Hackney interior design expert there. Where, for the first two weeks, they'll be able to offer in person styling advice. The limited edition collection will also be sold online globally at houseofhackney.com for six months from the 31st August launch.
Sneak Peaks: The House of Hackney x Pierce & Ward Phantasia Collection