Where to Find Antiques & Collectibles in Liberty London
From Les Couilles du Chien to the Made in India Collection
The antiques offering at Liberty London's iconic emporium has never been better. Get your fix at the residency from Les Couilles du Chien and 'Made in India', which celebrates the artisans on India with 'elevated living spaces with contemporary and vintage Indian designs'. 
"Liberty is the chosen resort of the artistic shopper." – Oscar Wilde
Made in India at Liberty London
This addition to Liberty London's fourth floor is a celebration of India's oldest aesthetic traditions, and of founder Sir Arthur Liberty's early passion for Indian designs. When Liberty London opened its doors in 1875 it was stocked with fine Indian silks, Japanese vases, Chinese carved furniture and Himalayan cashmere; today a little taste of these Asian flavours is back on the shop floor.
The home buyers have aimed to recreate this original shopping experience, sourcing handcrafted vintage and traditionally-inspired Indian pieces from a trip to Delhi and Jaipur.
'It's all about the juxtaposition of the old and the new, like a shiny New Delhi tower block that's right next to a crumbling Mughal temple' – Julie Hassan, Senior Buying Manager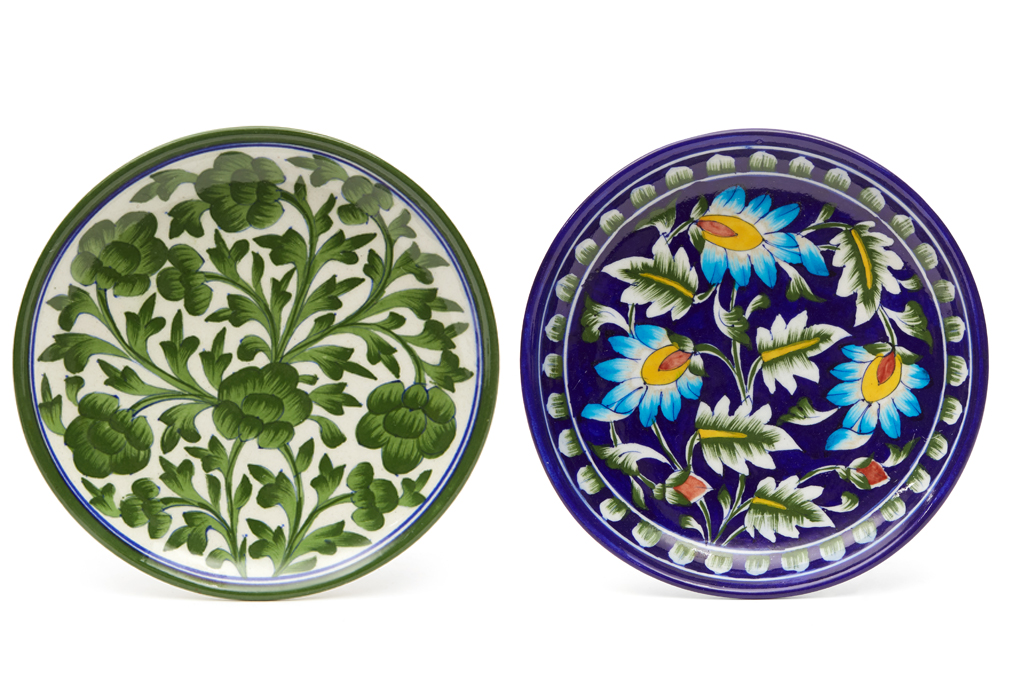 Liberty London antiques
Founded by Jerome Dodd more than 25 years ago, Les Couilles du Chien is a decorative antiques dealer and interior design concept brand currently offering a mix of styles and period pieces to customers via two shops in Notting Hill and Marylebone.
"My aim when setting up Les Couilles du Chien was to try and provide an eclectic collection of furniture, lighting and objects curated to inspire and encourage distinctive and personal interiors," says founder Jerome, who has recently collaborated on projects including Roland Mouret's London and New York stores, and Christmas schemes for the White House.
Here are a few of the treasures on offer in his Liberty London antiques collection…
Liberty previously housed an antiques collection from Drew Pritchard in its East Gallery on 4 back in 2014.
Those looking for vintage fashion and accessories at Liberty London should check out the designer vintage departments on the second floor and lower ground floor. Their selection often includes Chanel handbags and Louis Vuitton luggage.
The Best Antique Treasure Troves in London
Liberty's fourth floor
New to Liberty? Here's what else you can expect to find on floor 4…
Liberty's fourth floor is a treasure trove of exotic objects, rugs, carpets and furniture – Liberty's speciality since 1875. Historically, rugs were housed on the ground floor, as this wonderful picture below shows. Now, buyer Bruce Lepere insists on seeking out each rug in his fourth floor department personally.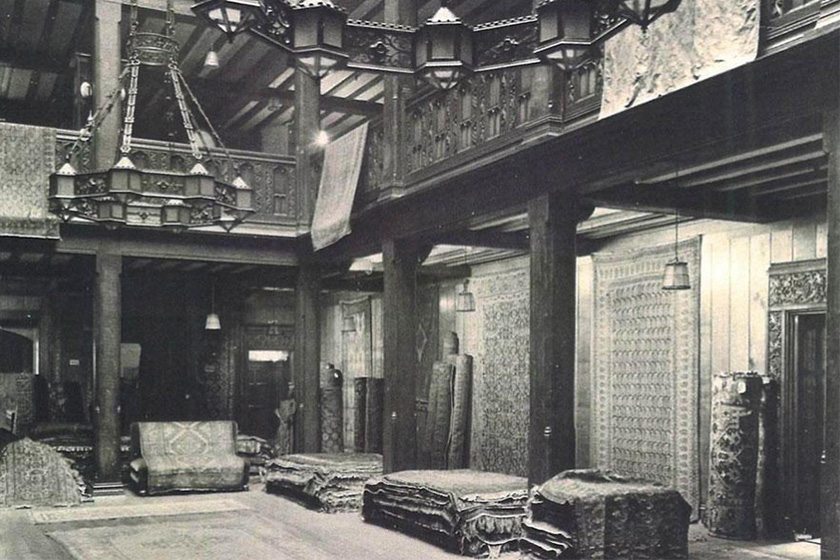 This decision frequently takes him off the beaten track, with buying trips leading him everywhere from the Khyber Pass and the Dasht-e-Kavir desert, to the bazaars of Peshwar and the Hindu Kusht mountains. Blessed with the ability to spot a top-quality piece at thirty paces, Bruce's buying skills and passion for bringing awe-inspiring product to Liberty is a true extension of Arthur Liberty's legacy.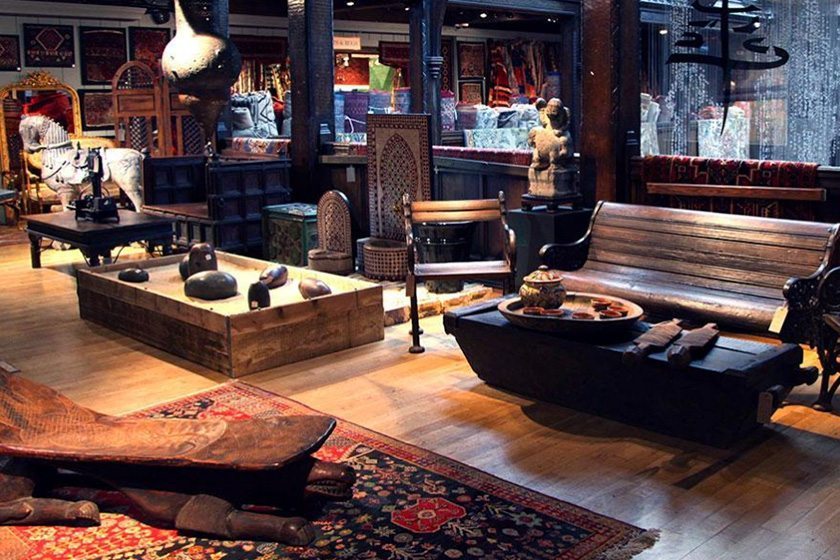 Complete your antique-seeking visit to Liberty with a trip to the Arthur's Restaurant. The cakes are always excellent…
READ MORE: 50 best interior designers in the UK / How to Buy Art / The Luxury List / How to Collect Hermes Handbags
---