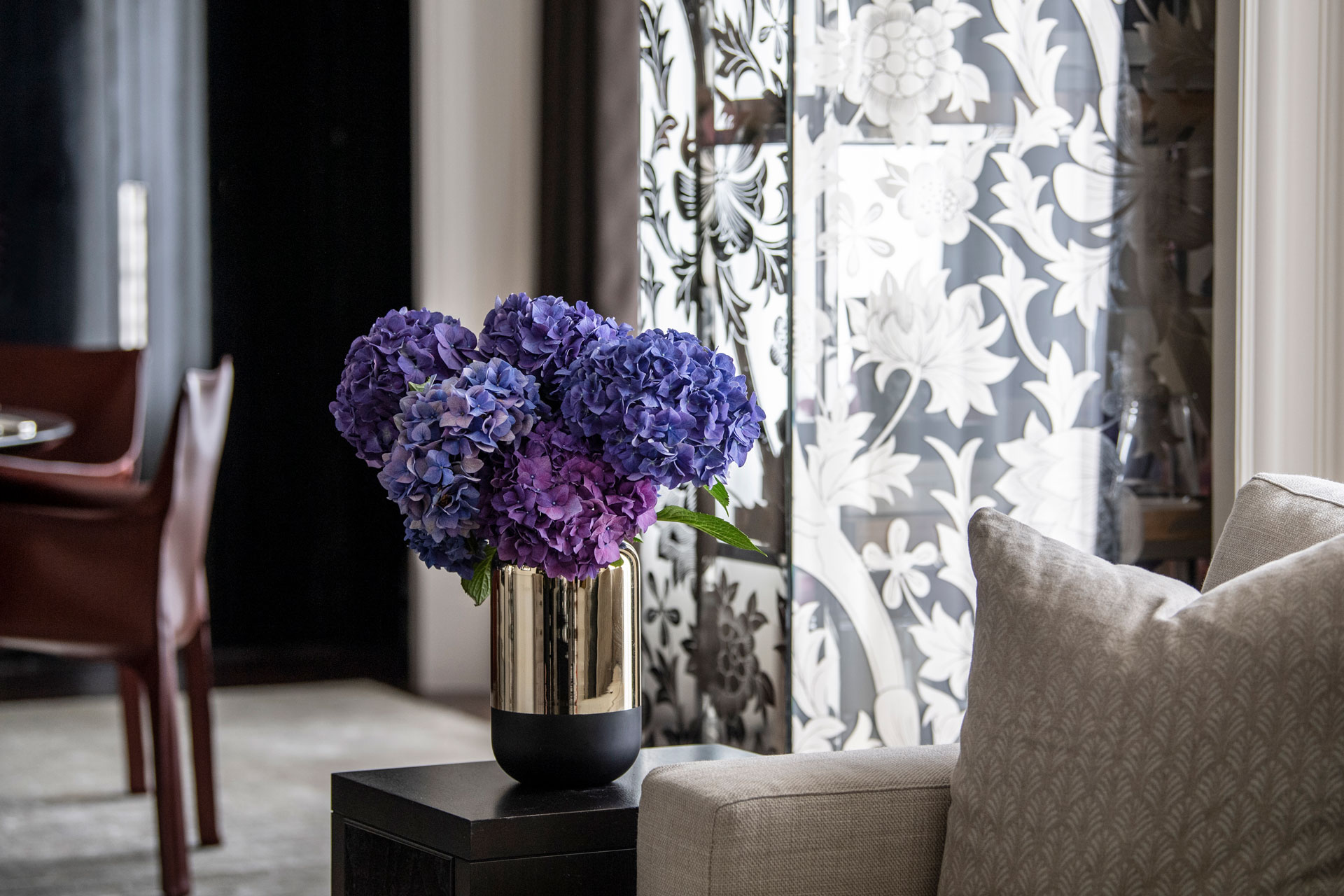 How To Make Your Floral Bouquet More Sustainable
Celebrity florist Larry Walshe gives us his guide
There's nothing that can lift your mood as quickly and effectively than the introduction of a beautiful floral bouquet. Equally, sending someone flowers is one of the best ways to say 'I love you'; but how can you minimise your environmental impact while spreading the love? If you're looking for the best sustainable flower delivery options out there, you should check out Bloom, founded by celebrity London florist Larry Walshe. We spoke to Larry to find out how to ensure your bouquets are as eco-friendly as possible.
A London Floral: Where To See Flowers in London
Sustainable Flower Delivery: How To Make Your Bouquet Eco-Friendly
The Flower Source
"Ask your florist where the flowers come from and how they are grown. British flowers and foliage, when available, make a wonderful choice as they are much more local and as such, benefit from a reduced carbon footprint. Be aware, however, that British sourced blooms don't always last as long as those grown in Europe and further afield, nor do they offer the same selection.
"Choosing your flowers from overseas growers doesn't automatically make them unsustainable. Some other important factors when considering the suitability of different growers beyond that of location include the farming techniques. Many European growers employ more sustainable practices in the cultivation of their flowers, often operating without the use of chemicals by instead harnessing the power of nature and good insects to keep harmful bugs away from the crop.
"Many of these growers will also ship their produce to the UK using biofuel or electric vehicles, and the most responsible have carbon capturing programs to offset any emissions incurred in their product lifecycle."
Seasonality
"Ask your florist which flowers are in season right now. Not only will this create the best, longest lasting bouquet possible, but this allows the greatest opportunity for flowers to be grown during their natural season, removing them from energy consuming greenhouses."
Presentation
"Of course, you want your bouquet to look as beautiful as possible, but paper is far more attractive than plastic these days. Bouquets can be wrapped in FSC certified paper to avoid single-use plastics so ask your florist to use paper rather than cellophane. Also, ask your florist to refrain from using Sellotape or stickers with a standard adhesive as these contaminate any good efforts in using sustainable paper packaging. If your florist uses decals with a bio-based adhesive, then it's all good."
Packaging And Printing
"It's important to find out how your bouquet is being packaged if your florist is posting your bouquet. Sustainable solutions include boxes created using FSC certified cardboard and printed with water or soya-based inks."
Freshwater Solution
"If you are sending your bouquet to a loved one, ask your florist to hydrate the flowers using a plastic-free alternative. A bio-based solution can replace plastic freshwater packaging to ensure bouquets are at their best upon delivery and avoid the exasperation of yet more plastic being delivered to your door."
Celebrity London florist Larry Walshe is the founder of Bloom. Bloom is the first luxury online florist in the UK to be entirely sustainable and 100 per cent plastic-free. Every piece of packaging that arrives with a Bloom flower order is recyclable and/or compostable, so there are absolutely no nasties whatsoever. bybloom.co.uk
The Best Flower Arranging Classes in London / London's Best Sustainable Florists  / London's Loveliest Florists & Flower Delivery Services