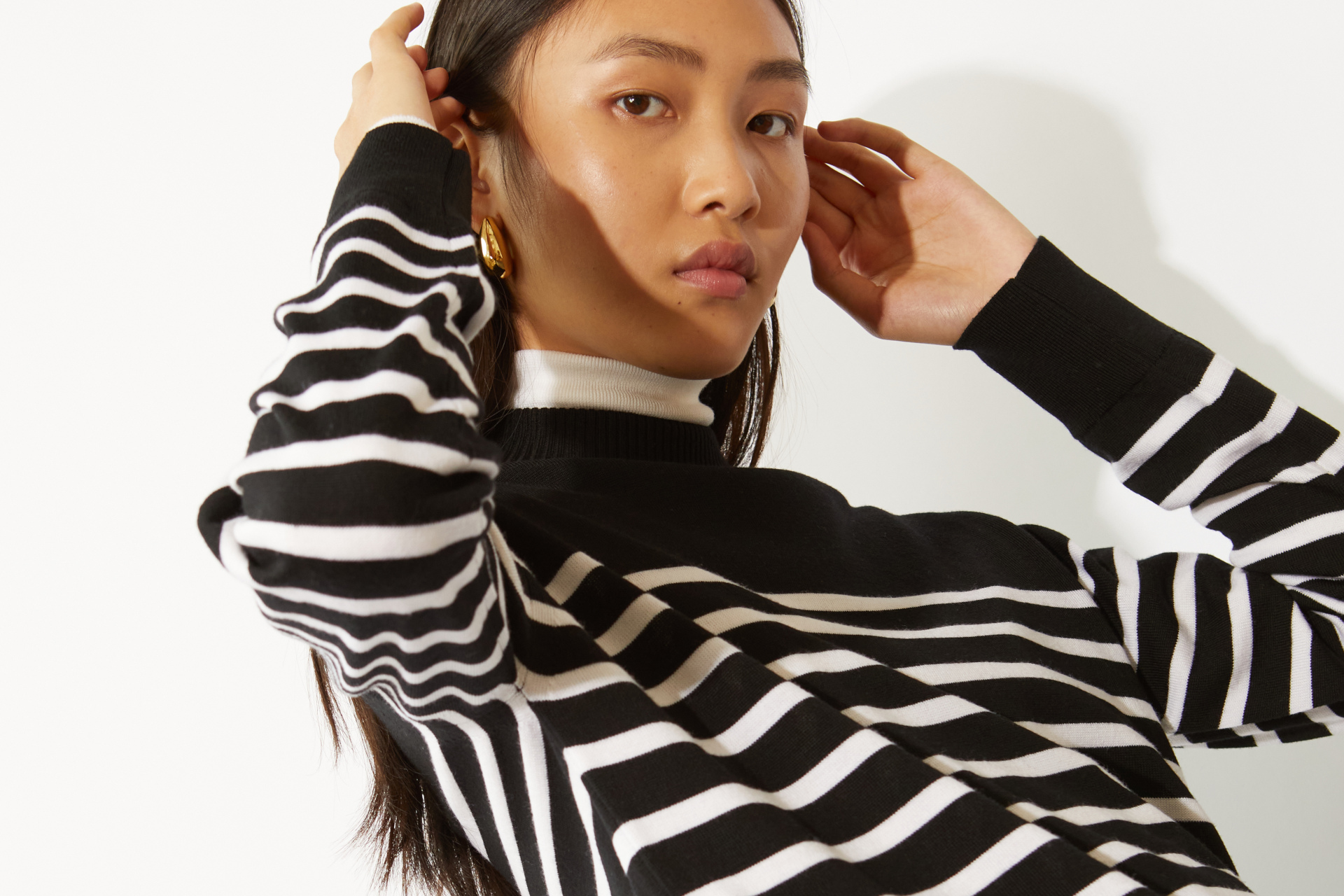 How The Breton Stripe Became A Modern Icon
Stripe a pose
As far as iconic prints go, none have stood the test of time quite like the Breton stripe. A summer staple that falls into fashion each year, these stripes are a classic for a reason. Keen to try the trend? We've teamed up with John Smedley to bring you the best of Breton this season.
The Country & Town House Responsible Buyers' Guide
A History Of The Breton Stripe
Ever wondered why we think of a man in a stripes shirt and a beret when we hear the word 'Frenchman'? It all stems from the Breton stripe, a design that originated in 1858 as part of the French navy uniform. Worn by navy seamen in Breton (hence the name) as a means of spotting wayward sailors who had fallen overboard, blue and white striped shirts quickly became synonymous with French and nautical fashion alike.
The original shirt featured 21 stripes (each one representing one of Napoleon Bonaparte's victories), with strict specifications for the number and width of the stripes. Over time, the design became popular outside of the navy, with Breton stripe shirts and jumpers donned by civilians as stylish everyday wear.
It was in the early 20th century, however, when the Breton stripe really took off in fashion. Legendary fashion designer Coco Chanel began incorporating the print into her collections from 1913, primarily labelling the Breton as a stylish holiday fashion item. It was later adopted by the likes of Audrey Hepburn, Brigitte Bardot and John Wayne, as well as designer Jean Paul Gaultier, who famously brought stripes to eveningwear.
Channel The Breton Stripe With John Smedley
If there's anyone that knows how iconic the Breton stripe is, it's John Smedley. 'It's a design that has really stood the test of time, transcending trends,' says Pip Jenkins, Design Director at John Smedley. 'It was first introduced to mainstream fashion in the early 1900s, but it's still so relevant today. It's a staple design we have with the collection year on year, offering a classic design that is so versatile.'
When it comes to styling the Breton stripe, Pip tells us that it pretty much goes with anything: 'The simplistic, two-colour stripe can elevate any outfit. It can add a bit more depth to your usual plain top and trousers combo, and looks great paired with jeans. Dressed up or down, just adding a stripe can give your outfit an effortless, chic and well put-together feel.'
It's not just for women, either. The Breton stripe has been picked up by a slew of famous faces throughout the years – both men and women – who have brought their own signature style to the design. 'For me, James Dean wearing the Breton always come to mind, as do the images of Pablo Picasso and Coco Chanel (who was the first to put Breton stripes on the map in terms of fashion),' says Pip. 'The Princess of Wales has also worn the timeless stripe fantastically well in recent years and I'm sure there will be many more iconic scenes where this stripe will make an appearance.'
Images courtesy of John Smedley