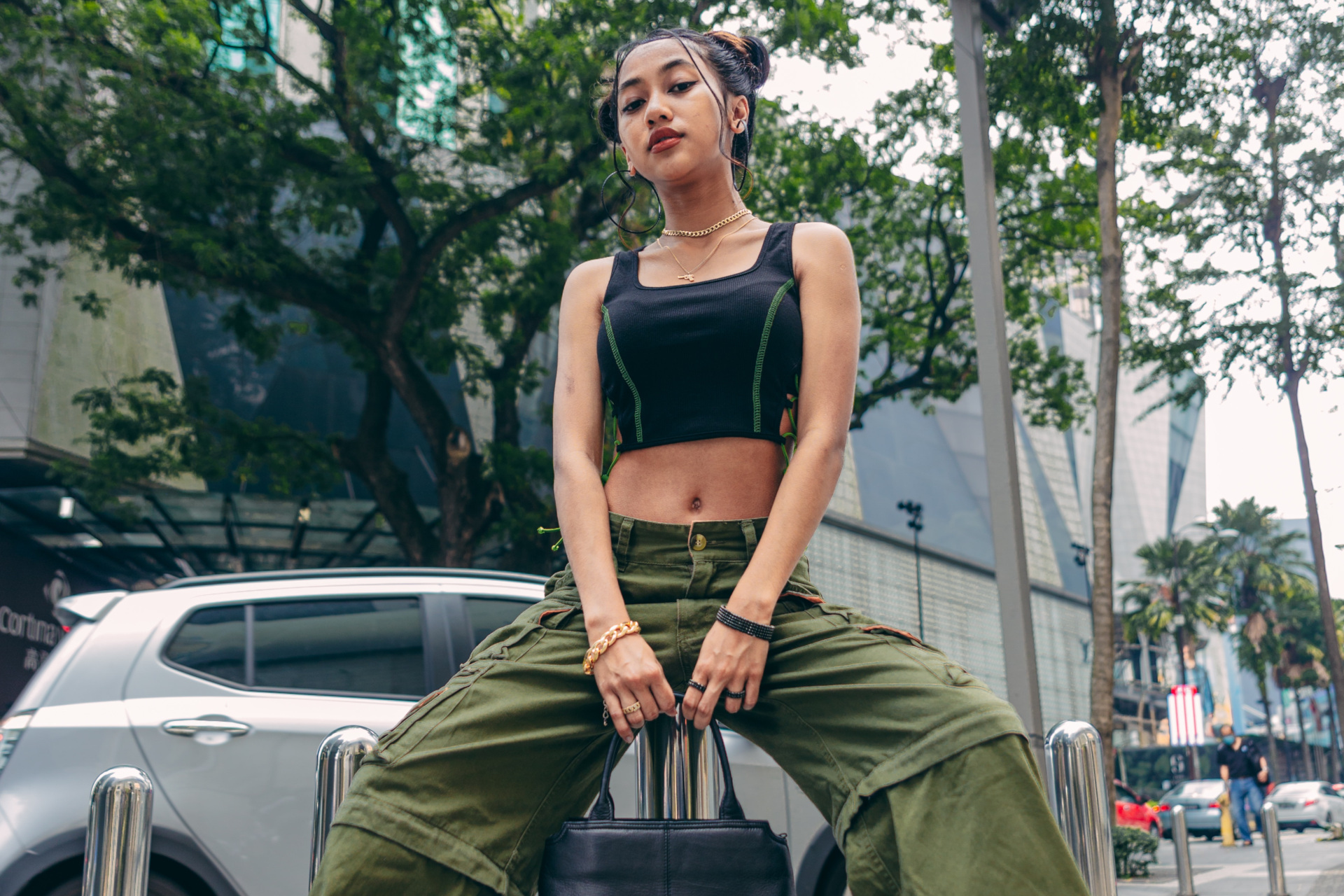 Cargo Trousers Are The Latest Y2K Revival Icon
Throwback fashion is in full force this season
Bored of your joggers? Sick of your jeans? Tired of your work trousers? If the answer to all of the above is a firm 'YES', then it might be time for a vintage upgrade. Whether worn low-slung with a crop top or layered with a chunky jumper, we're heading back to the noughties with these stylish pairs of cargo trousers…
The Country & Town House Responsible Buyers' Guide
What Are Cargo Trousers?
Cargo trousers (or, if you're American, cargo pants) are a style of loose-fitting trousers. While cargos were first developed for military use in the Second World War, fashioned from hard-wearing cotton and designed with multiple large pockets for carrying tools, they rose to fashion fame in the noughties.
View this post on Instagram
The wardrobe staple is now having a revival in 2023 – partly thanks to the Y2K boom – worn by both men and women in various colours and styles. Fashion icons like Emrata, Hailey Bieber and Bella Hadid all keep a pair of cargos handy, as does the Princess of Wales, who was spotted wearing a pair of skinny cargo pants from G-Star Raw during the Big Help Out back in May.
5 Ideas: How To Wear Cargos
1. Embrace The Loose Fit
If you need inspiration, look no further than Emily Ratajkowski. She's sparked off quite a few trends this season (including the edgy serpent nails trend), but it's her cargos we're taking in an interest in right now. The model is known for her excellent street style, but when it comes to cargo trousers she makes a haphazard mix-and-match look cool. Embracing a looser fit, she paired her trousers with a loose, half-unbuttoned 70s-style blouse and orange-accented trainers (is this wrong shoe theory in action?) along with a black handbag and large sunglasses.
2. Add Some Colour
While perfect for some, the neutral tones of classic cargos can get boring after a while. Amp things up with a pop of colour – we're a big fan of these green trousers worn by Tin Vcb – and pair with a relaxed t-shirt and heels for a casual 'going out' outfit.
3. Layer Up
As with Emrata, we're seeing the cargo trousers trend lean more towards unexpected style combinations that play with texture, silhouette and levels of casualness. The look above, for example, pairs balloon-leg cargos with a sophisticated knitted cardigan and heels to elevate what should be a more casual piece of clothing.
4. Or, Layer Down
Or, if you're not about layering up with chunky knits and pulling on heels, you can go back to the roots of cargo pants and embrace a 00s-appropriate look. Think tank tops, baby tees and crop tops, paired with low-slung cargos and chunky trainers.
5. Skinny Cargos
Still can't bear the thought of ditching your skinnies? While most cargo trousers are typically baggy and loose-fitting, you can find slim-fit styles that adopt a more modern silhouette. Just look at the Princess of Wales, who wore these G-Star Raw skinny jean-style cargos with a floaty blue blouse and brown boots – a countryside take on the urban appeal of the classic cargo.
Cool Cargo Trousers To Try Now