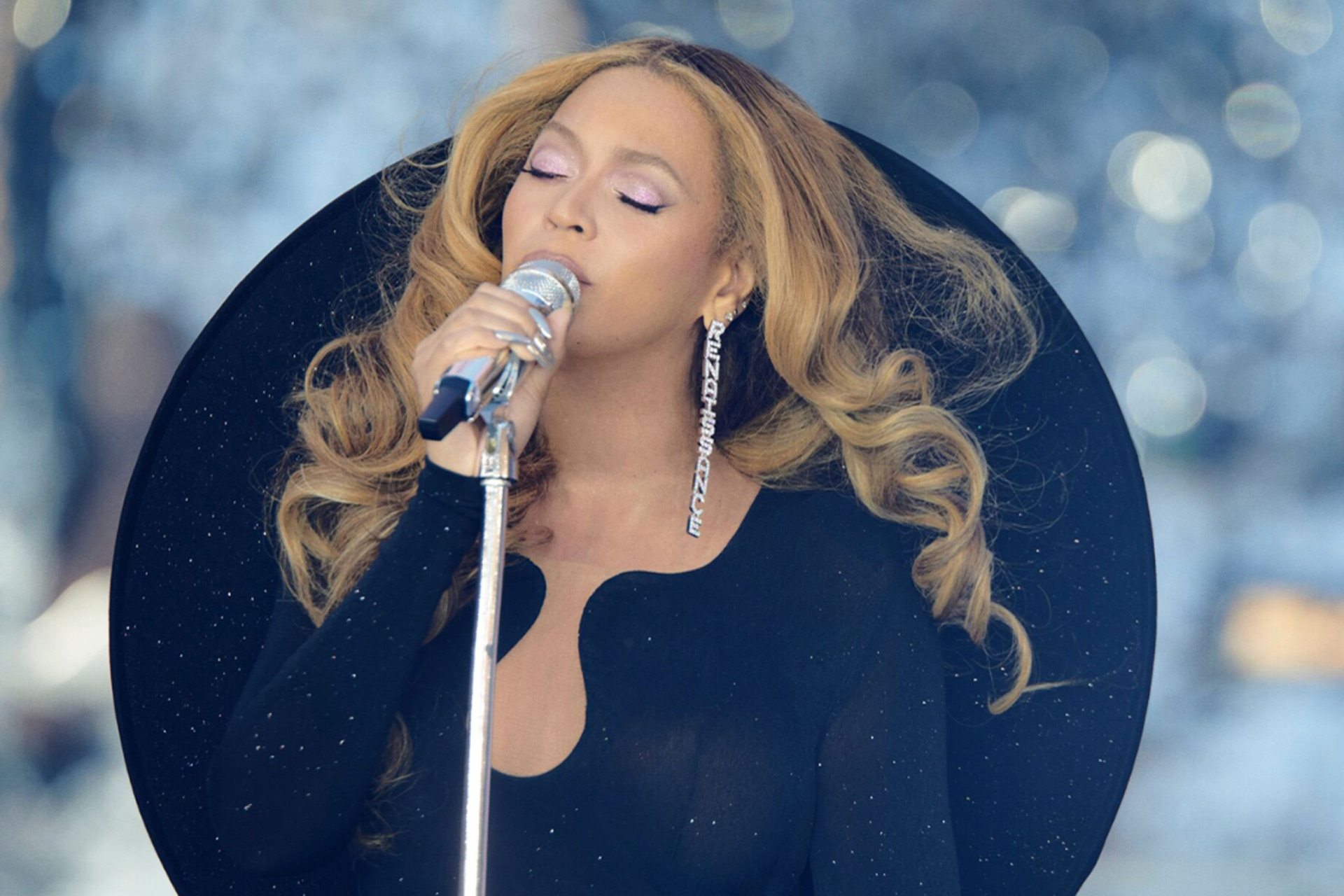 Not Sure What To Wear To A Gig? Dressing Up Is The New Concert Fashion Trend
Why are so many fans dressing up to go to concerts?
In times gone by, you could throw on a T-shirt and head out the door to a gig without a second thought. Recently, however, concert fashion has shifted: fans don themed attire, fancy dress and even handmade outfits paying homage to their favourite songs. But is this the new normal? What do you really wear to a gig? We've got you covered.
Not Sure What To Wear To A Gig? Dressing Up Is The New Concert Fashion Trend
View this post on Instagram
It's 2023, and attending a concert is not simply something you do; rather, it is something you must embrace with your whole being – and clearly signal via a themed, possibly pink and almost certainly sparkly outfit. Case in point: fluffy, rhinestone-encrusted hats and feather boas donned by Harry Styles fans. Alternatively: cowboy boots and boho dresses worn by those attending Taylor Swift concerts. See also: glittery silver accessories sported by Beyoncé concert-goers. 
View this post on Instagram
All this may seem excessive and bizarre to the untrained eye. For many fans, however, getting ready for a concert can be as exciting as actually attending the concert itself. Ideas can be taken from what a musician wears onstage – think Beyoncé's glitzy bodysuits, or Harry Styles' colourful flares. Another popular choice is to curate an outfit which reflects the performer's discography, drawing inspiration from their music videos or the looks they wore during specific album runs. 
View this post on Instagram
Particularly enthusiastic fans use concerts as an opportunity to get creative, decorating T-shirts and jackets or even hand-crafting entire ensembles to showcase their favourite aspect of a musician's style. Thanks to this labour of love, dressing up can be deeply personal, and yet it also allows fans to come together, sharing outfit ideas on social media in the lead-up to a concert and becoming part of a sparkling, feather boa-clad crowd as they flood into the stadium on the night.
Concerts, then, are a chance to put on a vibrant, one-of-a-kind outfit and join a colourful throng of similarly excited fans. It might look like a hen do or a fancy dress party, but it's really just a new form of expression – although you can rest assured that the humble T-shirt is still perfectly acceptable if rhinestone cowboy hats aren't quite your style.