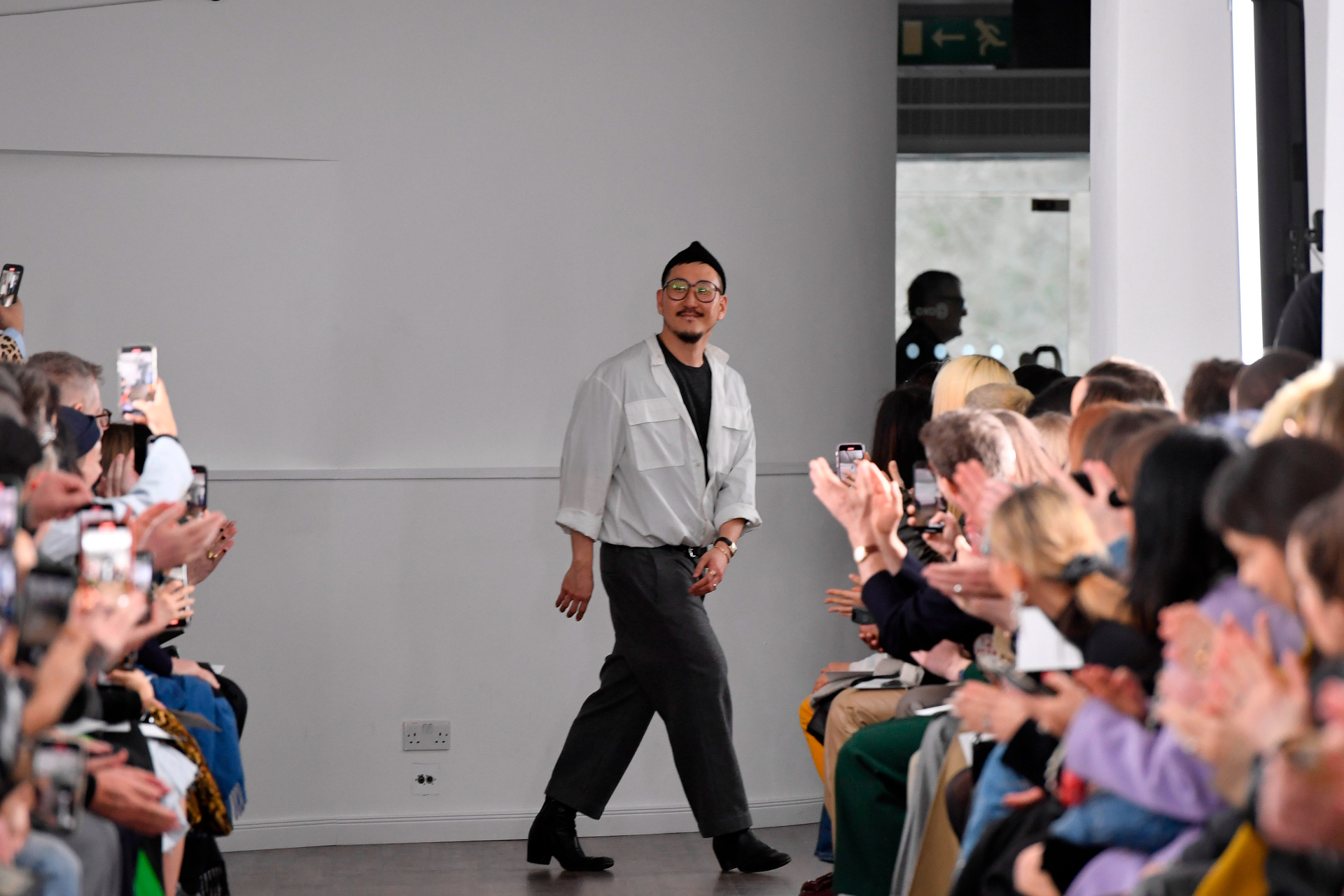 London Fashion Week Spotlight: Eudon Choi AW23
---
Get ready to take a trip back through time
Fashion Week continued with a whole new line-up of talented creatives on Saturday, taking over the streets of London with exciting glimpses into the upcoming season. But while many of us were looking to the future, South Korean designer Eudon Choi sought inspiration from the distant past with his AW23 offering…
London Fashion Week Spotlight: Eudon Choi AW23
Fashion fans were encouraged to get up bright and early on the third day of London Fashion Week so that they could head down to the River Thames for Eudon Choi's AW23 runway presentation. The show took up residence in the OXO Tower's contemporary event space, OXO2, where it offered panoramic views of the river and boasted neighbours such as the National Theatre, Tate Modern and Shakespeare's Globe, a reconstruction of the 1599 Globe Theatre. Now why is this such an important setting for Choi's presentation? The answer lies in the inspiration behind the collection itself.
Like many of his previous designs, Choi's AW23 collection is a blend of modern and historical references. For this season, the designer's show transported audiences back to the Renaissance: the era of celebrated craftsmanship associated with the 16th and 17th centuries. The star of show was none other than the doublet, a style of jacket from the Middle Ages. Choi used the garment throughout the collection to elevate his signature tailoring, incorporating details like front fastenings and padded, slashed sleeves.
That's not the only historical reference in the collection, though. The colour palette similarly references the time period; more specifically, the portraiture of German Renaissance painter Lucas Cranach the Elder. Working from Cranach's choice of paints, Choi's designs are brought to life in shades of indigo blue, walnut brown, caramel, rose pink and scarlet.
This isn't to say Choi is stuck in the past. These historical elements are pulled into the future with elements of luxury sportswear, breaking down any structural rigidity in favour of a relaxed, contemporary silhouette. This is also where textures begin to clash, as elegant materials like cashmere, leather and Venetian wool meet more street-ready textiles like denim and corduroy.
Accessories also played a big part on the runway, as part of a continuing collaboration between Eudon Choi and French leatherware brand Louis Quatorze. Designs follow the overall theme of the collection, with bags decked out in Tudor-esque panelled quilting, slit detailing and stud embellishments, with an emphasis on richer colours like pine green, brown and tan (rather than Choi's usual preference for vibrancy).
Look Inside The Eudon Choi AW23 Show
MORE LFW
You can catch up on the AW23 London Fashion Week shows at londonfashionweek.co.uk
Images courtesy of EUDON CHOI