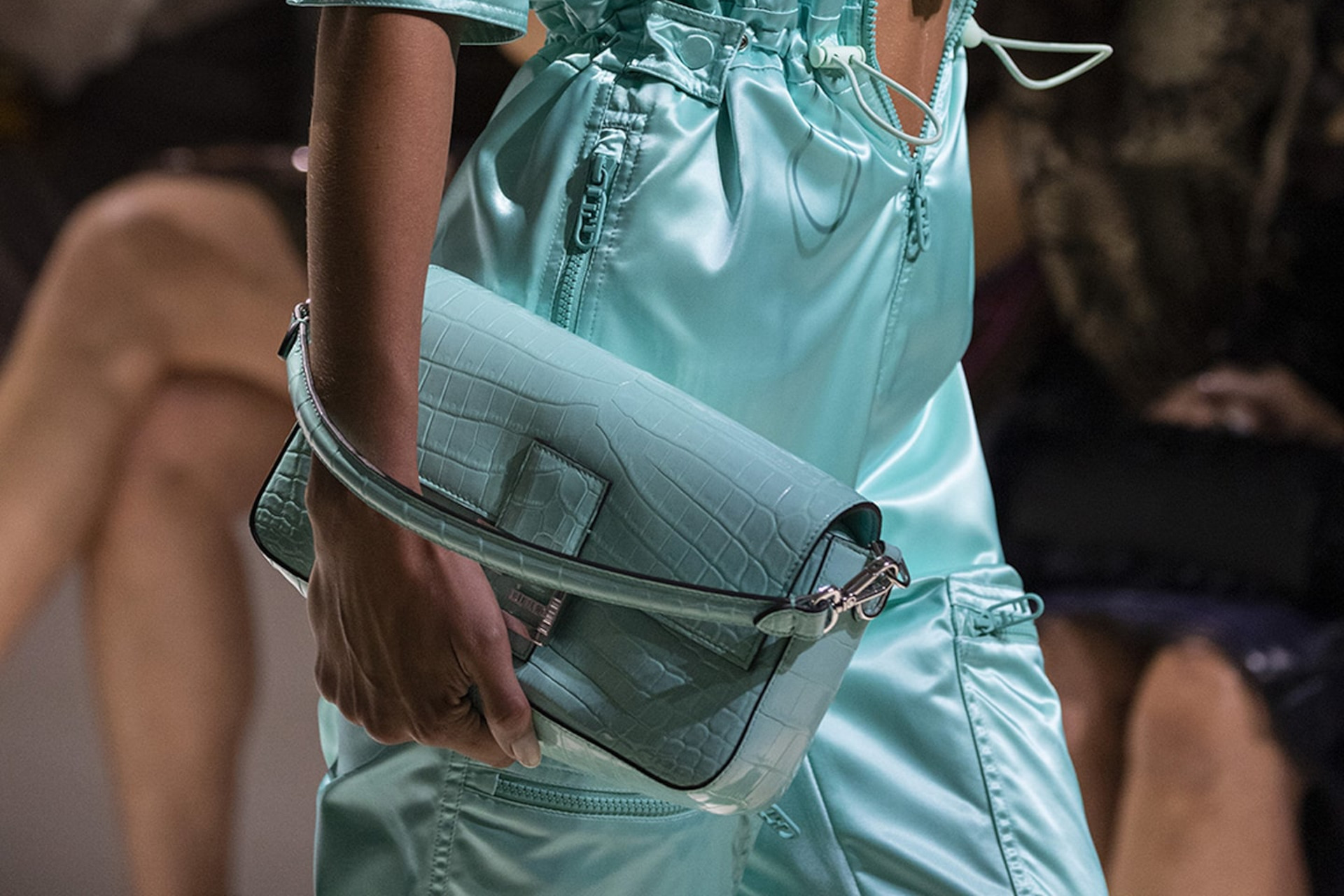 Fendi Celebrates 25 Years of the Baguette Bag with Tiffany & Co at its Resort '23 Show
---
Watch Fendi paint the town Tiffany blue
With New York Fashion Week well underway across the pond, we've been treated to an array of new designs for 2023. The latest to hit our screens is Fendi, which unveiled an exciting new collection in celebration of the iconic baguette bag.
Fendi Celebrates 25 Years of the Baguette Bag with Tiffany & Co
This is the era of collaborations, it would seem. Following in the footsteps of other luxury brands – from Balmain and Barbie, to Prada and Adidas – Italian fashion house Fendi kicked off its Resort '23 runway show with a string of capsule collections that saw it join forces with iconic jeweller Tiffany & Co, designer Marc Jacobs, Japanese luggage brand Porter and actress Sarah Jessica Parker. The result was a seasonal collection that paid homage to Fendi's pride and joy, the baguette bag, as well as the city which helped cultivate its fame.
Anybody who's seen an episode of Sex and the City will know about the coveted baguette bag (in the words of Carrie Bradshaw, 'This isn't a bag, it's a baguette'), but the brand that started it all, Fendi, is celebrating 25 years of the design. A staple of the New York City fashion scene, it's had a place on the arm of some of the most famous faces around, from Paris Hilton and Kendall Jenner to the woman who made it pop culture famous, Sarah Jessica Parker. With its home firmly rooted in the Big Apple, Fendi looked to a number of New York icons to celebrate the baguette's milestone anniversary.
One such icon was storied jeweller Tiffany & Co, which first opened its doors to the city in 1837. Tiffany's played a key role in Fendi's SS23 offering with its reimagining of the classic baguette, which saw a selection of bags transformed into their 'most precious of forms'. With the addition of sterling silver chains and clasps, enamel keyrings and buckles and white gold and diamond detailing, this is perhaps Fendi's most luxurious collection of bags yet. And the best part? Every item has been crafted in the jeweller's signature Tiffany blue colour palette.
One of the hero looks of the show sees world-renowned supermodel Bella Hadid walk down the runway wearing a half-zipped jumpsuit and cap, styled with a baguette bag pendant necklace and the bag itself. Is it a bold statement? Yes. Are we obsessed? Absolutely.
EXPLORE
You can read about the collection's highlights at fendi.com
WATCH
You can watch the full runway show below:
Images: Fendi SS23 Show