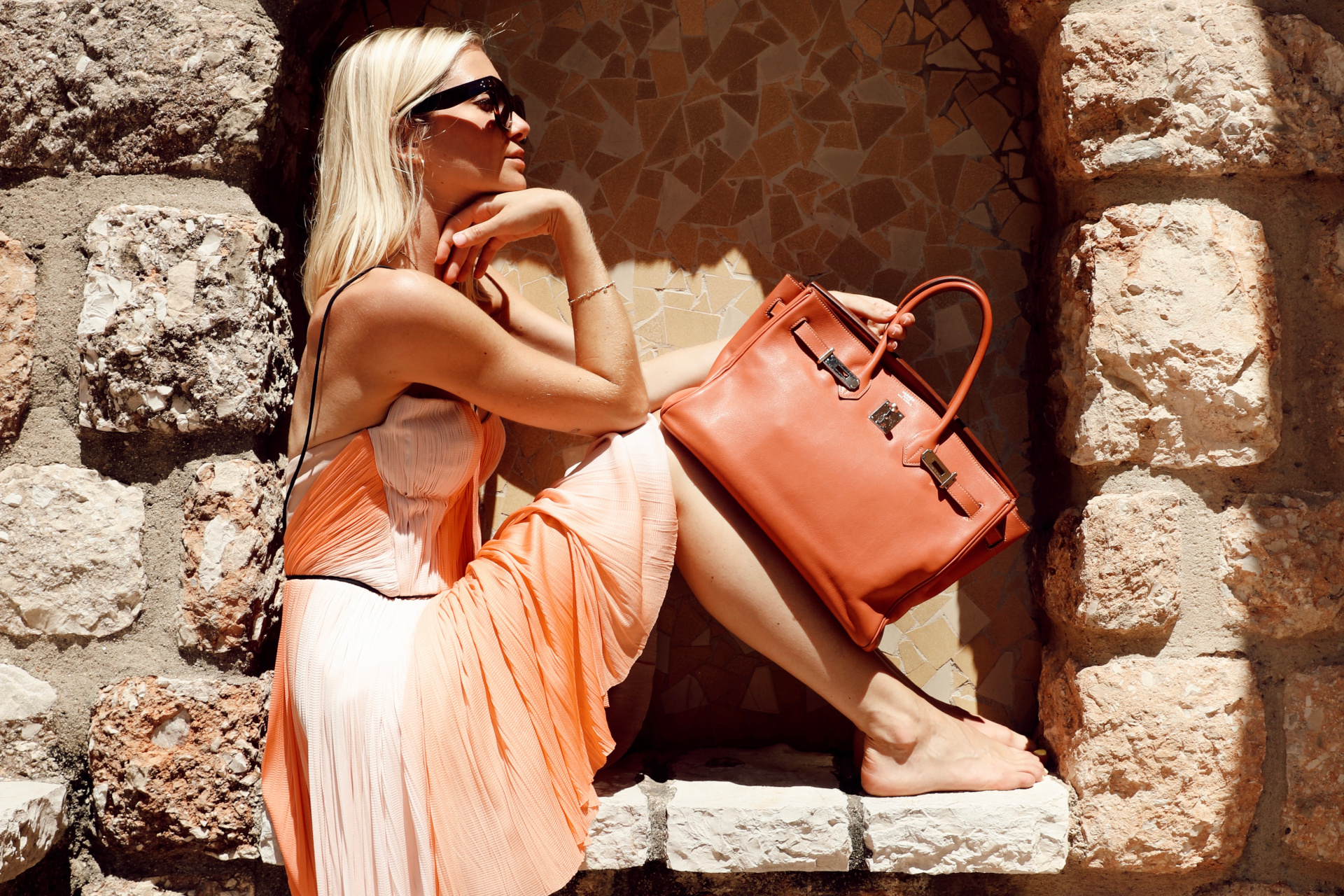 How To Buy Vintage Online (& Not Get Fooled By Fakes)
How to secure throwback fashion essentials
Dipping your toes into the waters of vintage shopping? If you can't get down to one of the snazzy shops in London for your fashion fix (or simply find yourself overwhelmed when surrounded by rails of clothing), then you'll be pleased to know that many vintage retailers now sell their wares online. We've enlisted the help of Hanushka Toni, founder and CEO of vintage resale platform Sellier, to pick through the dos and don'ts – as well as how to buy vintage online, and where from.
The Country & Town House Responsible Buyers' Guide
Tips For Shopping Vintage Online With Hanushka Toni, Founder & CEO Of Sellier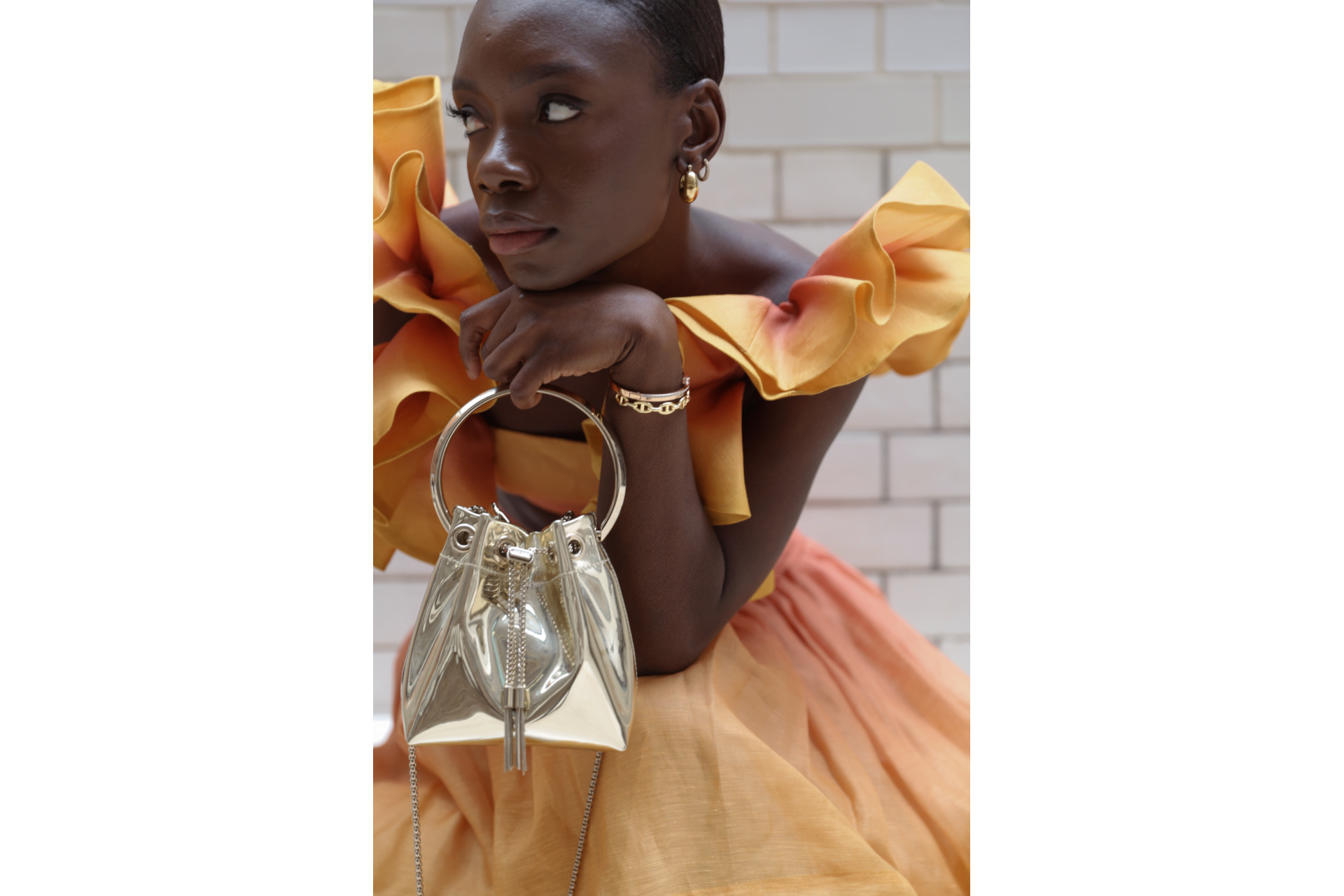 What Counts As 'Vintage'?
First things first: what actually counts as 'vintage' fashion? 'A generally accepted industry standard is that items made between 20 and 100 years ago are considered "vintage" if they clearly reflect the styles and trends of the era they represent,' advises Hanushka. 'These clothing items come with a sense of history attached to them, which is one of the reasons why I in particular love vintage so much, alongside the fact that you can find some really rare and unique finds.'
How Does Shopping Vintage Online Differ From Going Into Stores?
'Shopping vintage online through platforms such as Sellier offers a wider selection, convenience, global reach and easy price comparison,' Hanushka lists off. 'Shopping online can also mean better verification processes, as many resale sites now use AI to authenticate rather than relying on just a keen eye. Whilst Sellier has stores both in London and Monaco, the selection is more limited than what you can find on our website. That being said, sometimes it is nicer to see the product you're after in person, and rely on a sales associate on their expertise.
'Ultimately, the choice between online and in-store shopping depends on personal preferences and the specific vintage items sought, with many enthusiasts using a combination of both methods for a well-rounded experience,' she finishes.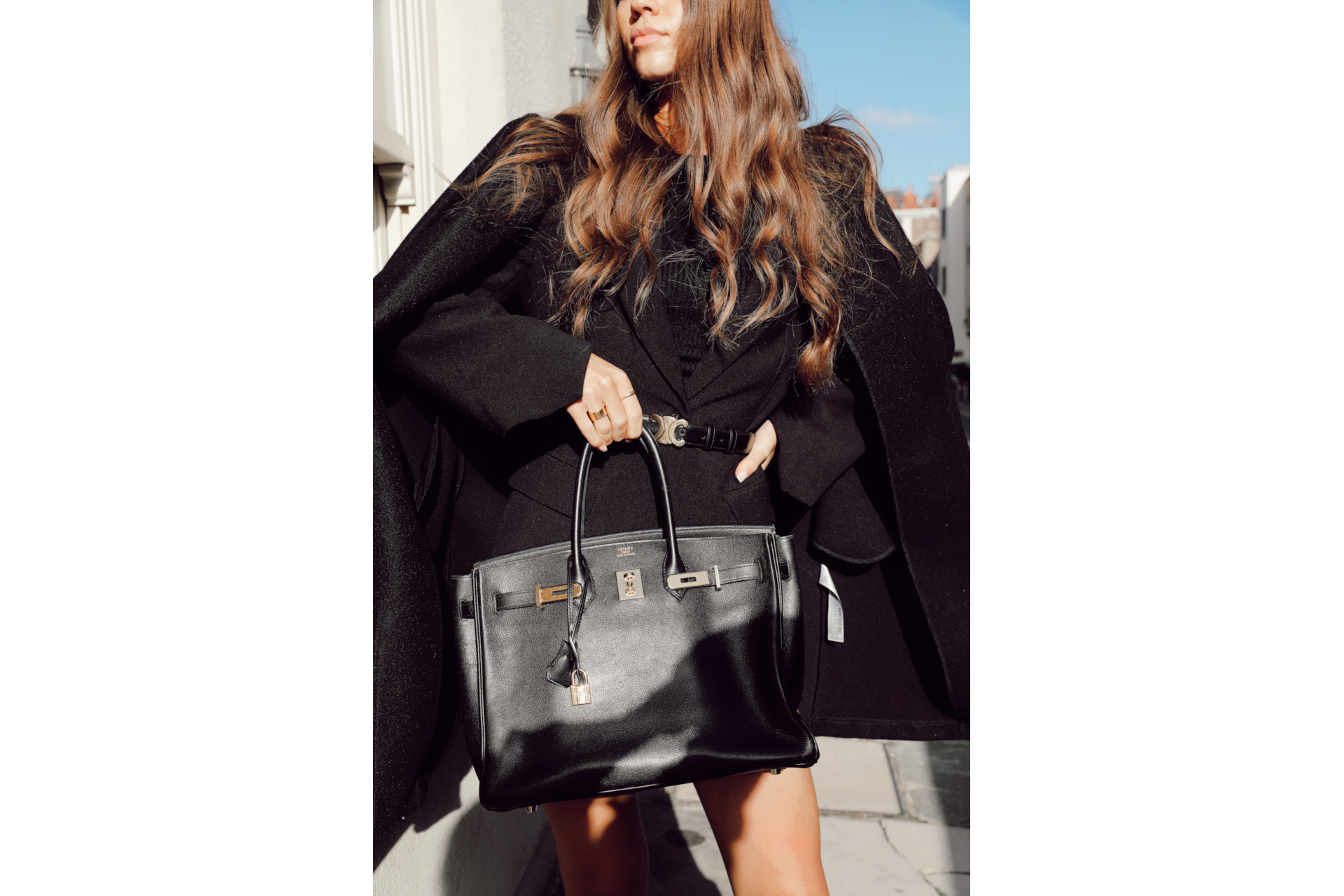 Is Shopping Vintage Better For The Planet?
A good motto to have when it comes to shopping is 'buy better, buy less', especially when it comes to investing in preloved items. 'Vintage clothing and accessories are already in circulation, reducing the need for new production and the resulting environmental impact,' says Hanushka. 'It extends the lifespan of garments, therefore reducing textile waste. Additionally, vintage pieces are often of higher quality, built to last, and may not contribute to the fast fashion cycle (although it should be highlighted that sustainability also depends on factors like transportation and water usage for cleaning vintage items). Overall, choosing vintage can be a greener option, promoting a circular economy – not to mention it is much more fun!'
Is There Anything We Should Have In Mind Before Shopping?
'Shoppers should certainly be mindful when shopping vintage online, especially designer vintage when you're investing more money in a piece,' emphasises Hanushka. Below, she sets out some of the things we should consider before shopping:
Check The Seller: 'I'd say the most important rule when looking for a specific vintage item is checking the reputation and credibility of online sellers or platforms through reviews, word of mouth and Trustpilot.'
Authenticity: 'Secondly, ensure that a platform is using a verified and meticulous authenticity service to ensure you don't get scammed with a fake. Scrutinise item descriptions and photos for signs of wear, damage, or alterations, and ask for additional information if needed.'
Can You Return It? 'Finally, check the seller's return policy so that you can apply for a refund if the item isn't what you expected.'
How Should We Approach Sizing?
Bodies have changed a lot over the last century – and so has clothing – so it's important to keep in mind that your usual sizing options may not match up with vintage ones. 'Approaching vintage sizing can be difficult as it can vastly differ from modern standards, with sizing much less inclusive back then,' adds Hanushka. 'It's important to prioritise measurements over labelled sizes and always check the seller's provided measurements for accuracy and compare them to your own body and other pieces you already own that fit you well. If it's something you really like, you should also be flexible and open to alterations.'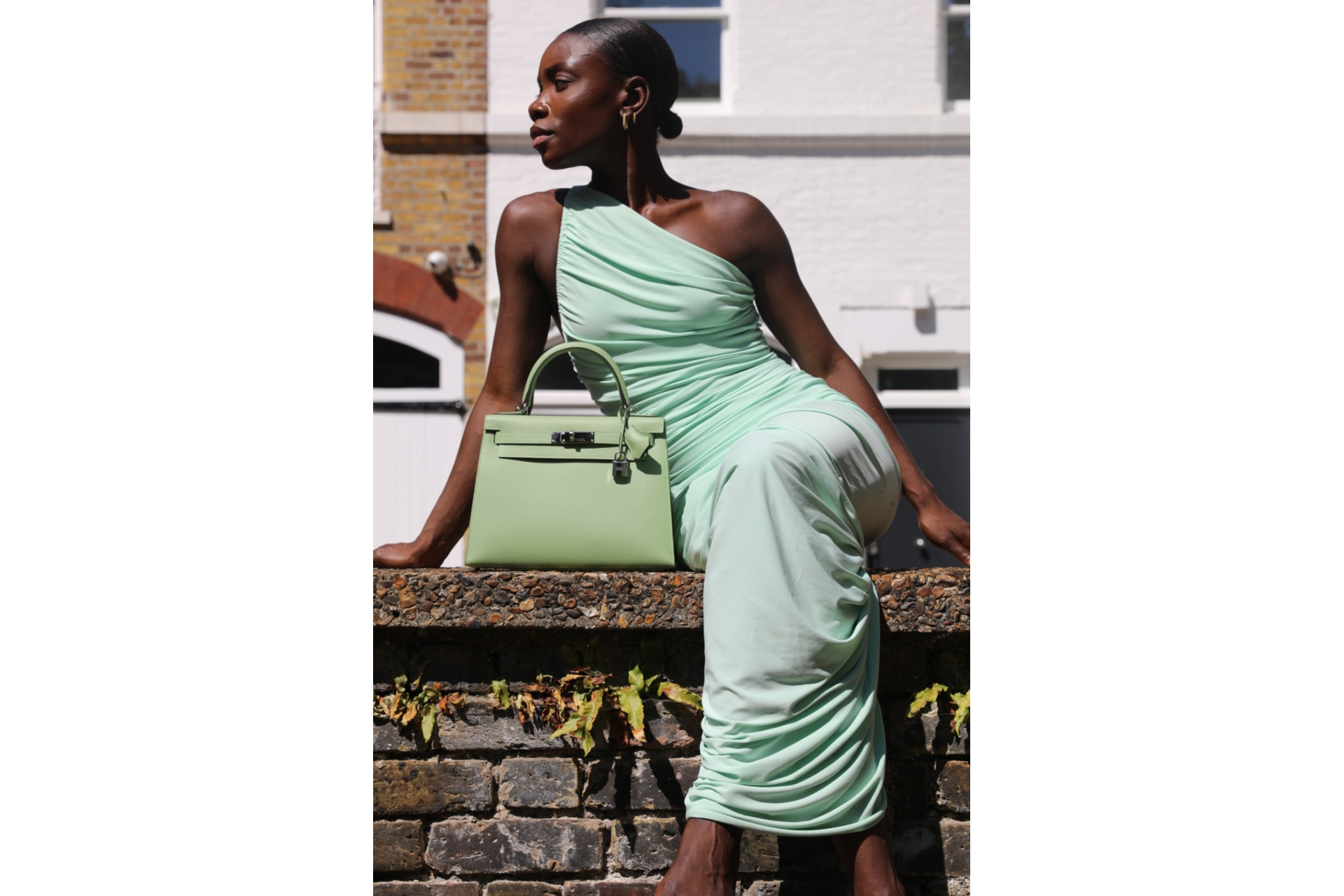 How Can You Tell Apart Fakes?
For many, an authenticity guarantee is the biggest thing stopping them from investing in designer vintage items – but if you're shopping with the right places, says Hanushka, you should be able to find authentic goods that come with certificates. 'Most authentic designer purchases will come with an authenticity card, especially those from the major fashion houses like Chanel, Hermès and Louis Vuitton, which is an easy clue to see if an item is fake or not,' she says. 'With vintage items, however, this becomes more difficult, as over time the dust bag, proof of purchase and authenticity card might get lost. In these instances, you can study the brand's logo for inconsistencies in font, spacing, and symmetry and how the logo might have developed over time. Another sign to look out for is price. If a deal is too good to be true, it most likely is.
'At Sellier, we make this process pain-free for the buyer,' Hanushka continues. 'Full proof authentication is our highest priority as a business. We have a rigorous three step authentication system in place to ensure no dupes are ever passed through their stores and site. Firstly, the team on site will inspect the piece, it then goes to an independent authenticator for the particular brand in question and then as a final step, they run all items through an AI system called Entrupy. We have found that the way to increase consumers' trust is by having a process that includes the use of microscopic technology and we're the only resale service that provides AI authentication. '
Which Vintage Brands Are Worth Investing In?
Vintage buys are valuable investments in their own right, as their monetary value tends to increased over time (a vintage Hermès Birkin, for example, is twice as much as a new one when it goes to resale). But which brands are worth the time? 'I'd say the French brands hold their value the best on resale,' says Hanushka. 'The market is probably strongest for Chanel and Hermès, especially a vintage Diana or Birkin bag, followed by Louis Vuitton and Christian Dior. We find that Italian brands are probably regarded more as trend pieces which therefore depreciate more when they are sold pre-loved when compared to the brand new retail price. It's not uncommon for pieces from Chanel and Hermès to appreciate in value after they've left the store, which makes buying and selling vintage all the more lucrative.'
How To Buy Vintage Online: Where To Shop
Images courtesy of Sellier