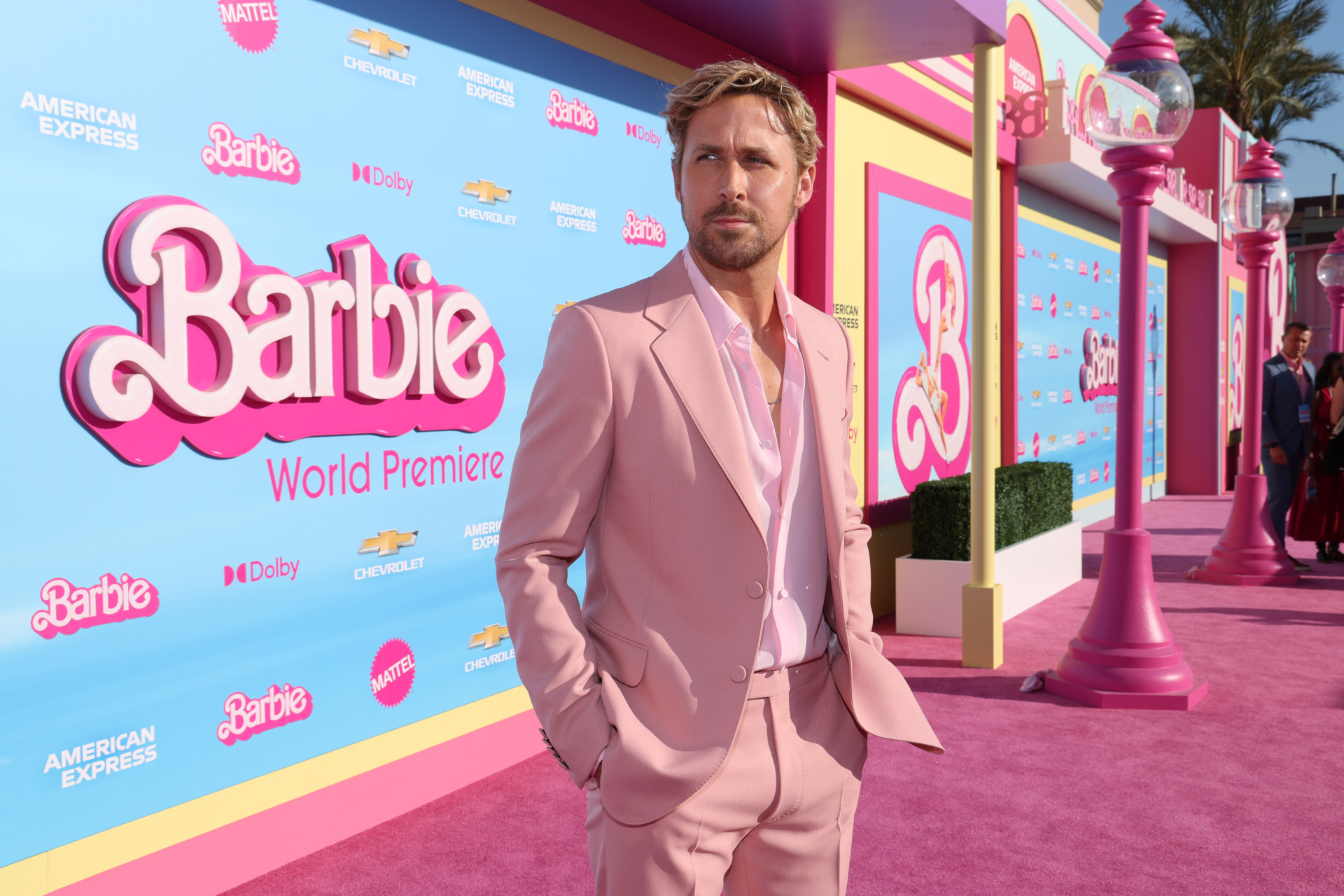 How To Bring Your Best Kenergy This Summer
'You are Kenough'
Now, we've already pegged this summer as Barbie's (and rightly so), but right behind her pink stilettos you'll find an obliviously cheery Ken. We've all been told the same thing: he's just Ken – or is he? Ryan Gosling's male protagonist in the upcoming Barbie live action movie is making waves with his killer performance, quirky fits and bleach blond hair. So much so, that he's even coined a new Barbie buzzword: Kenergy. But what is it, and how do we embrace our own Kenergy? Find out how below…
The Country & Town House Responsible Buyers' Guide
What Is Kenergy?
Where Barbiecore celebrated our favourite hot pink, multi-careered doll, Kenergy is all about the leading man (action figure? Doll?), Ken. It's tricky to actually describe Kenergy, but you'll know it when you see it. Our Ken can hang out in Barbieland in obscenely brightly patterned shirts, zip up the beach in neon roller skates and hang out with the other Barbies and Kens in a denim waistcoat and cut-offs. He's something of an enigma – more of a vibe than a specific aesthetic or style – but he's easily the trendiest guy you'll see this summer.
The term 'Kenergy' – which many argue was coined by real life Ken, Ryan Gosling – has had a bit of a journey so far. Gosling, during an interview with Jimmy Fallon in 2022, previously described Ken in the following terms: 'Nobody plays with Ken… He's an accessory [to Barbie], and not even one of the cool ones.'
But in the time since then, it appears the actor has done a little soul searching. At the Toronto stop of Barbie's press tour, Gosling was asked how he found his own Kenergy and if he had any tips for us to do the same. His answer? 'Look no further, you are Kenough.'
When asked to describe the phenomenon to CP24, however, the actor remained quite ambiguous. 'It's like WiFi. It's there. Do you know how it's really there? I don't. I mean, could you explain WiFi?' he said on the (pink) carpet. 'It might be affecting the bees somehow, I'm not sure.' So Kenergy remains a mystery, even to Ken himself.
Ken Facts To Keep You Going Until Barbie
Ken was invented by Elliot Handler and introduced by Mattel in 1961 as the counterpart to Barbie (who was introduced two years earlier in 1959).
Ken's full name is Kenneth Sean Carson. (Barbie's is Barbie Millicent Roberts, in case you were wondering.)
Ken has had over 40 occupations since his creation.
Barbie creator Ruth Handler named Barbie and Ken after her two children.
The first Ken had hair made from felt – Mattel switched to plastic quickly though when they realised that it fell off when wet.
Barbie and Ken have an on-again off-again relationship. The two officially split in 2004, when Mattel vice president Russell Arons announced that the two 'feel it's time to spend some quality time – apart… Like other celebrity couples, their Hollywood romance has come to an end.' After many years of friendship, Ken was able to woo Barbie and the pair reunited on Valentine's Day 2011.
The first Ken doll to feature a new face sculpt came in 2011, with the Japan Ken in the 'Dolls of the World' collection
Mattel gave Ken 15 new looks in 2021, which included different skin tones, body shapes and hair styles
Notable Kens in the KEU (Ken Extended Universe) include a 'Sugar Daddy Ken' (not for children), an 'Earring Magic Ken' (a queer icon) and a Mod Hair Ken (complete with removable '70s beard and moustache).
Channel Your Inner Ken
Ready to bring your best Kenergy? Embrace the trend with our edit:
Featured image: Eric Charbonneau/Warner Bros.