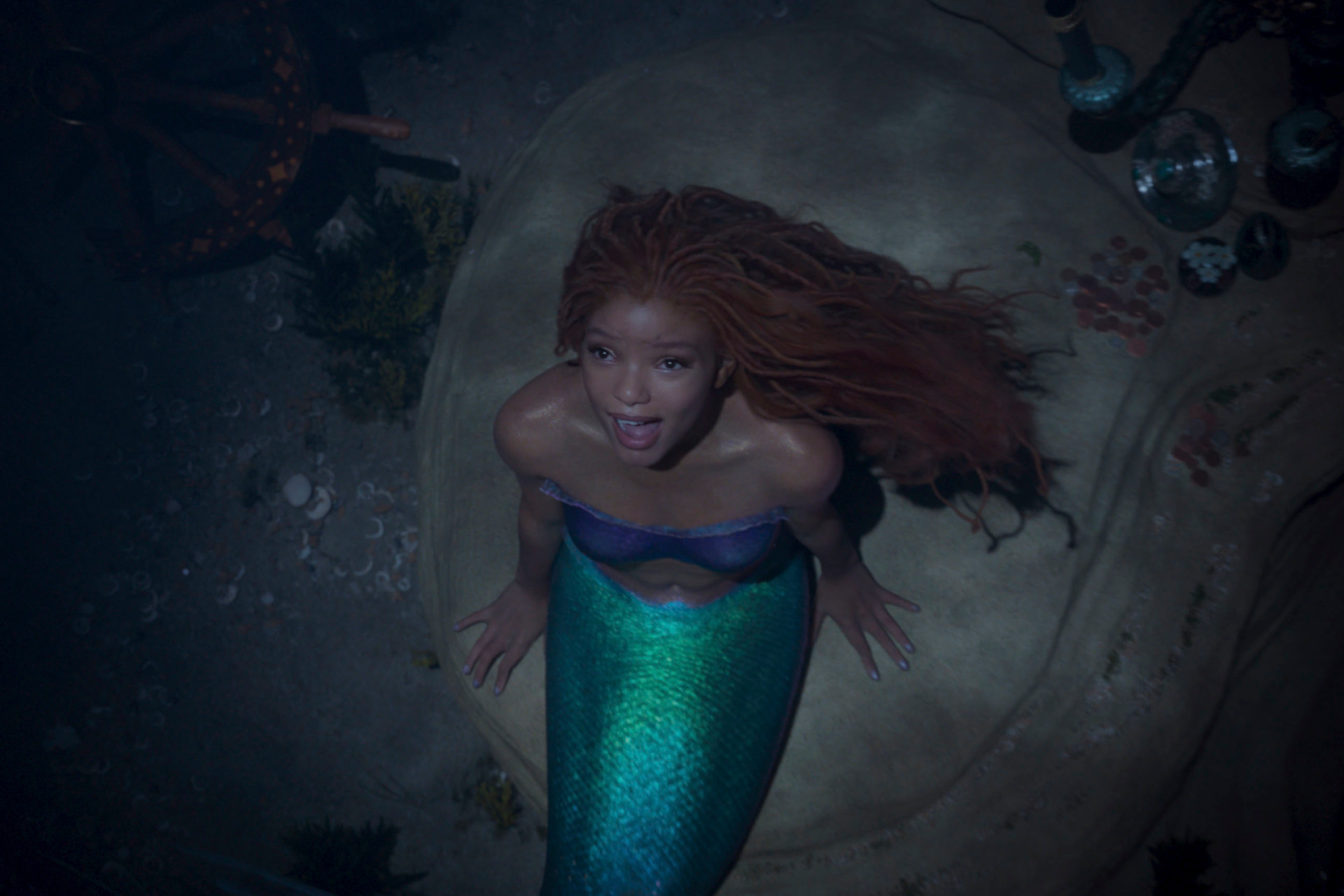 Mermaidcore Is The Latest Trend To Make A Splash This Summer
Let's dive in
It's a battle of the 'cores' this summer, with everything from Barbie to Regency trying to nab the top spot as the season's biggest trend. The latest trying to swim in and take the crown? Mermaidcore. Here's everything you need to know about this oceanic trend (and how to incorporate it into your wardrobe).
The Country & Town House Responsible Buyers' Guide
Mermaidcore Is The Latest Trend To Make A Splash This Summer
What Is Mermaidcore?
Mermaidcore, as the name suggests, is another internet-derived microtrend, this time taking inspiration from mermaids. Just like Barbiecore, this is an immersive trend – but the general theme this time is all things Under The Sea (see what we did there?), with dreamy styles, oceanic colours, iridescent textures, flowing fabrics and plenty of seashells and scales.
Clothing and accessories stemming from the mermaidcore trend tend to feature shimmering fabrics, sequins, pearls and aquatic-themed prints (the idea is to look like you come from the ocean, after all), with plenty of blues, greens, purples and pastels scattered throughout. Flowy silhouettes that mimic the fluidity of water and mermaid-inspired accessories – think seashell jewellery, starfish hairpins and iridescent makeup – also fall under the trend.
But why is it suddenly so trendy? We have Disney to thank for that. The entertainment company recently released a live action version of its Oscar-winning animated feature The Little Mermaid, starring Halle Bailey as titular mermaid princess Ariel. We've had high expectations for the 2023 film's wardrobe, and seeing Halle in Ariel's iconic wardrobe – purple shell bra (now scales), glittery green tail and cute Kiss The Girl blue dress – has encouraged us to give our own wardrobe a little oceanic spin.
Keen to join us – or, ahem, be part of our world? Find some mermaidcore inspiration with our edit below. Or, if you don't fancy changing up your wardrobe, try the mermaid hair trend here.
Dive Into Mermaidcore
Featured image: Halle Bailey as Ariel in Disney's live-action THE LITTLE MERMAID. Photo courtesy of Disney. © 2022 Disney Enterprises, Inc. All Rights Reserved.