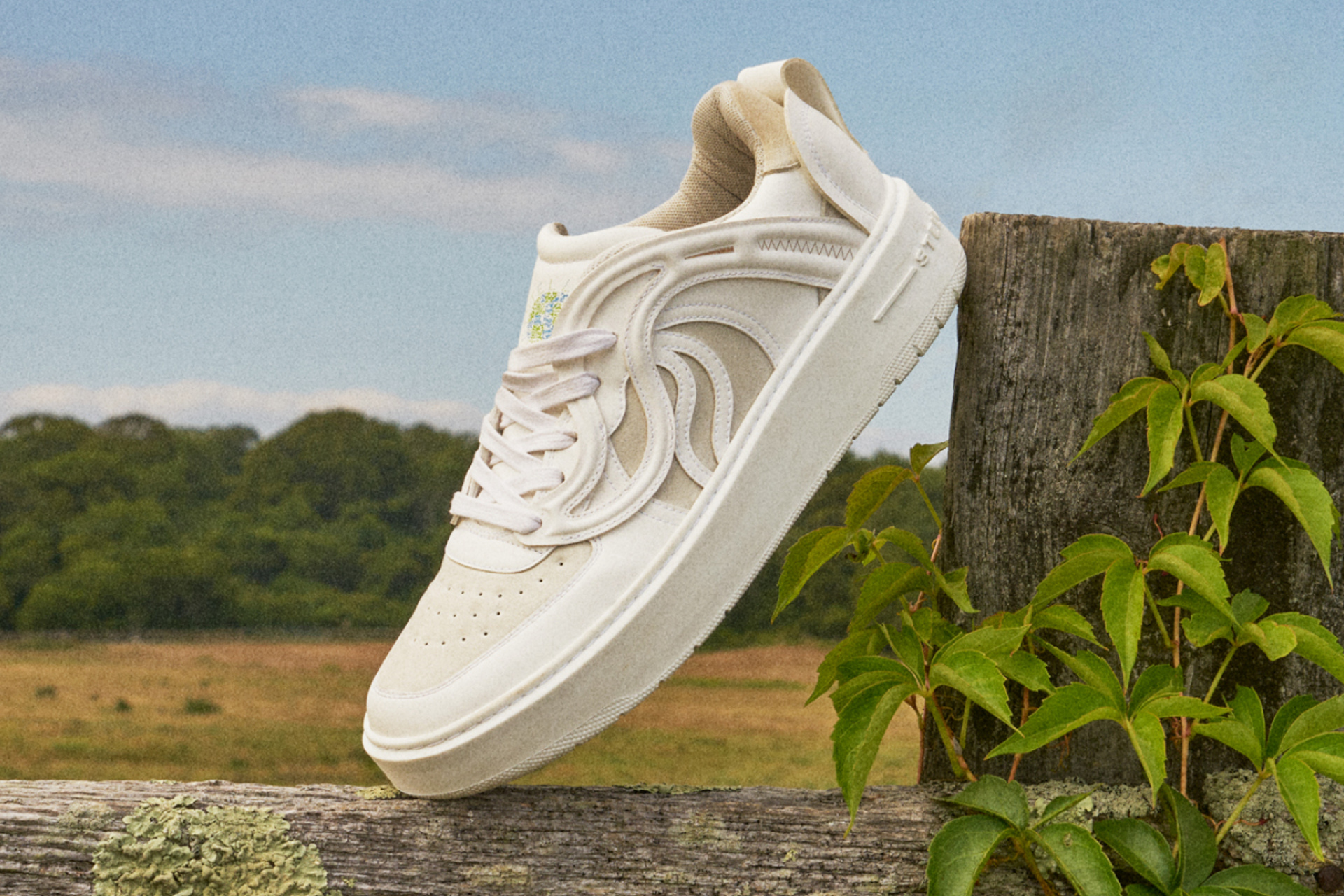 Meet The S-Wave, Stella McCartney's New Sustainability Symbol
---
The future of fashion is here
Conscious luxury just got a new look: Stella McCartney has just unveiled the S-Wave, a new symbol marking the brand's commitment to sustainable practices.
The Country & Town House Responsible Buyers' Guide
Meet The S-Wave, Stella McCartney's New Sustainability Symbol
British fashion designer Stella McCartney takes her next steps into sustainability with the S-Wave, a new symbol that indicates the brand's evolving commitment to circularity, material innovation and conscious decision-making.
According to the brand, the new symbol was inspired by DNA strings, harmonic sound waves and 'the sacred geometry of Mother Earth' – with an emphasis on circular shapes, golden ratios and Stella McCartney's signature 'S'.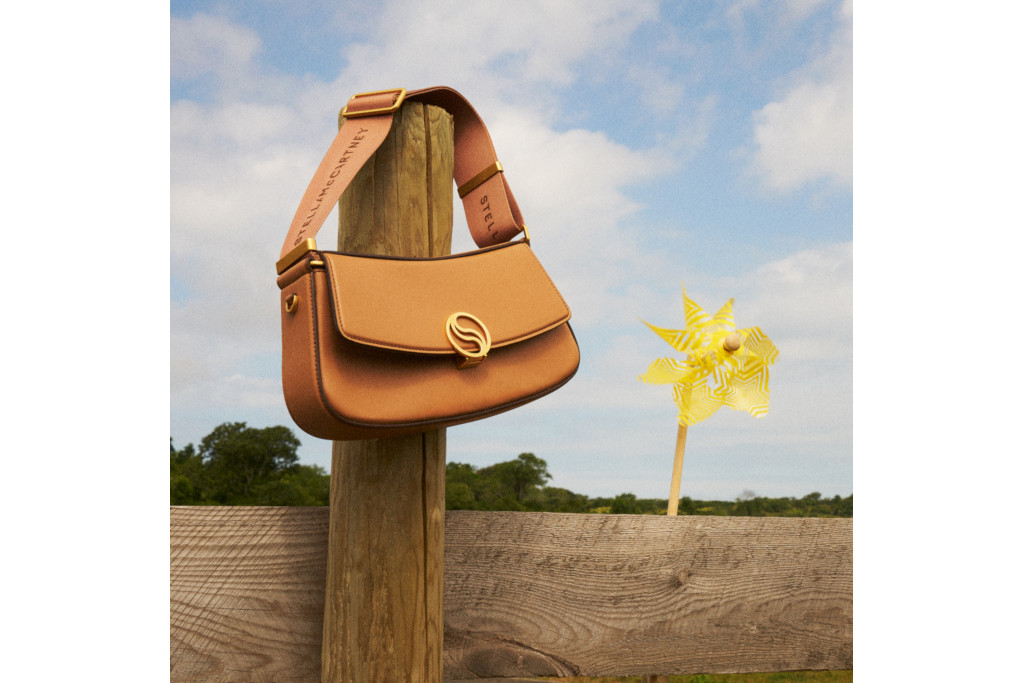 The S-Wave was launched across Stella McCartney's AW22 lines, with a special edit consisting of trainers, bags, accessories and ready-to-wear pieces showcasing the the new symbol as hardware and all-over monogram jacquard. While many of the items are new, exisiting styles from the brand's portfolio have also been revamped with the S-Wave – such as the Frayme bag and Savile Row tailoring.
Brand new highlights from the edit include the S-Wave bag and the S-Wave 1 trainer. The former, a shoulder bag reminiscent of the 90s baguette with the S-Wave symbol highlighted on a zamac plaque, has been made from 55 percent grape-based, renewable fibres sourced from agricultural waste on Italian wineries and completely recycled polyester. The latter, marked as Stella McCartney's 'most sustainable trainers to date', features a design crafted from plant-based alternatives to animal leather sourced from grape waste, a lining made of post-consumer recycled polyester jersey and a jacquard using post-consumer recycled polyester, with a sole made from pre-consumer recycled TPU.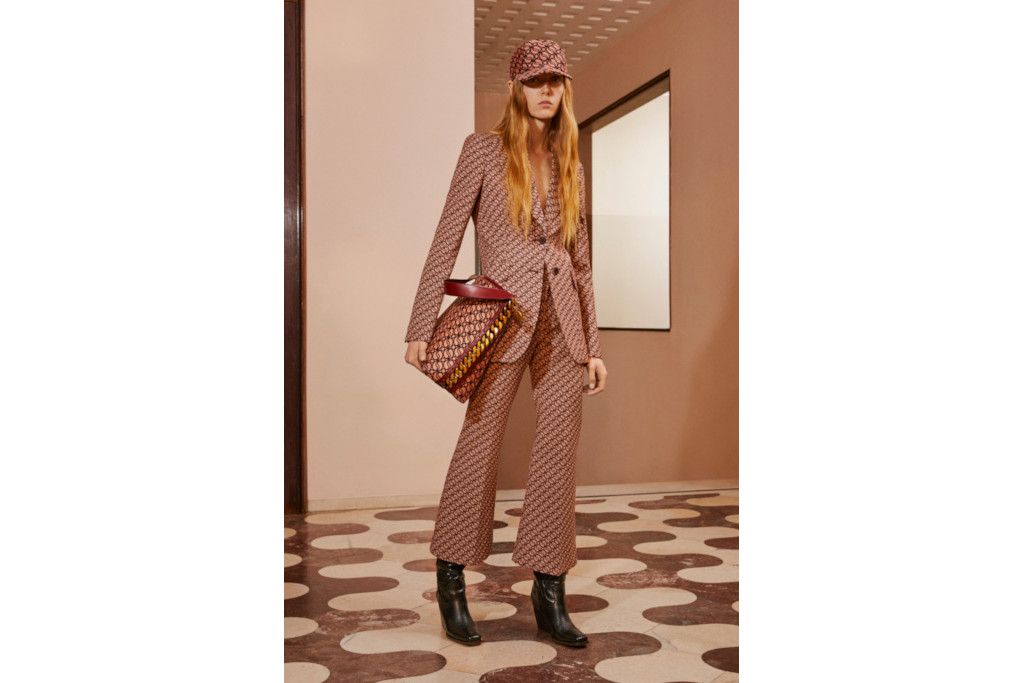 An exhibit at Dubai Design Week, titled Future of Fashion: An Innovation Conversation with Stella McCartney, will also take place to commemorate the launch. Open from 8 to 13 November 2022, the travelling exhibit will mark its third edition and be shaped like the S-Wave itself.
EXPLORE
Browse the S-Wave collection at stellamccartney.com
Images courtesy of Stella McCartney