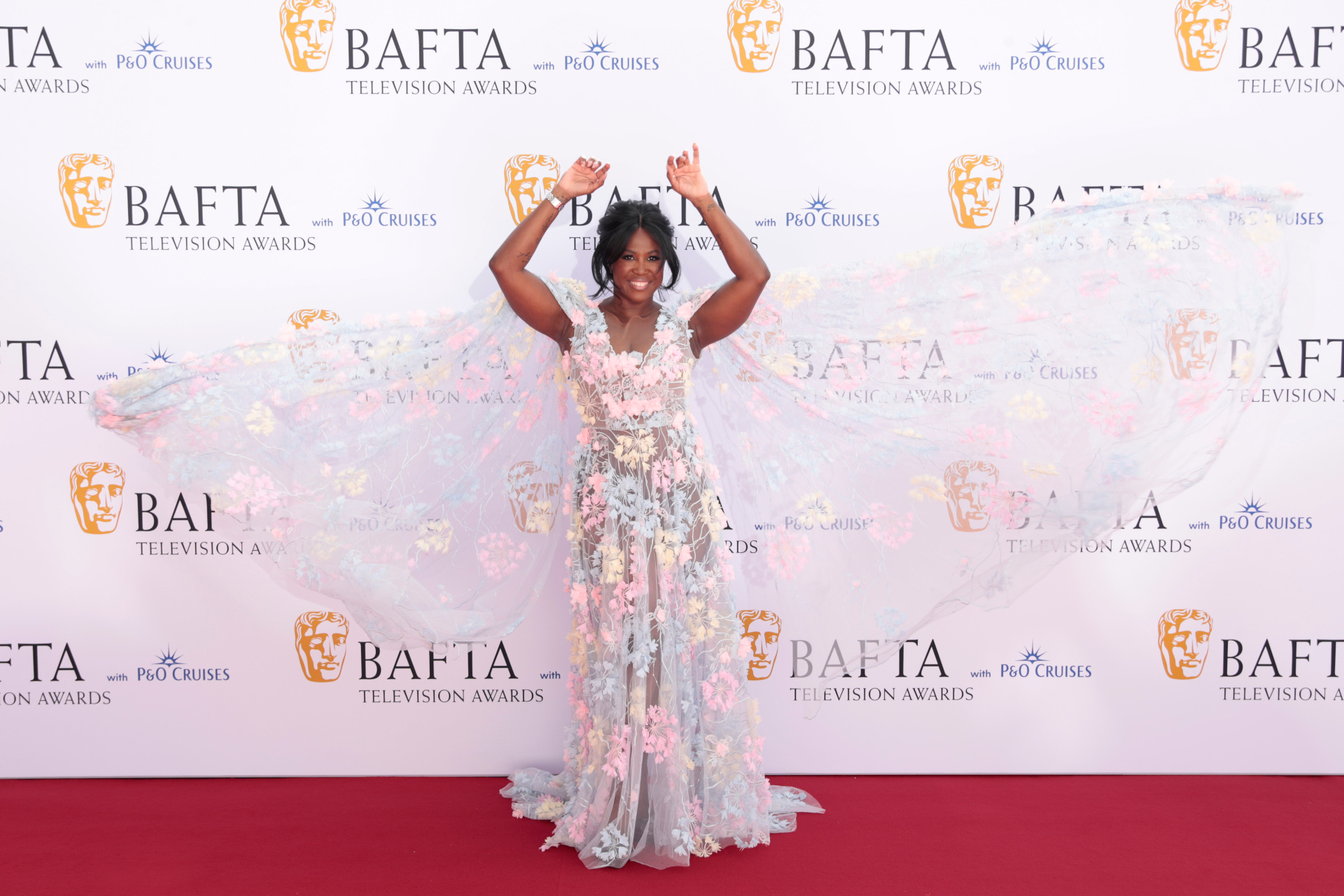 The BAFTA Television Awards Proved That Maximalism Is This Year's Top Red Carpet Trend
---
From blue sequin catsuits to baby pink dressing gowns, these are the looks you may have missed...
Maximalism – and the pomp, pageantry and theatre that comes with it – has come into its own on the red carpet this year. From the BRITs and the Met Gala to the Screen Actor Guild Awards, celebrities have come out in full force to deliver a show both on and off screen. The next red carpet we're flocking to? The BAFTA Television Awards, which took place over the weekend and certainly did not fail to excite fashion's maximalist movement. Read on for the best BAFTA red carpet 2023 moments and show-stopping looks of the evening.
Looking For The BAFTAs Highlights? Click Here
Maximalism Won On The 2023 BAFTAs Red Carpet
Billie Piper
View this post on Instagram
There are two words thrumming across the internet today in the wake of the BAFTAs: Billie. Piper. The I Hate Suzie Too actress stepped onto the carpet in a blue sequin body suit from the SS23 collection of British designer Richard Quinn, quickly catching the eye of physical and digital onlookers alike. The bodysuit, which covered Piper's hands and feet, was paired with a dark cat eye and space buns for an otherworldly finish.
Motsi Mabuse
There's nothing we like more than a good swoosh moment when it comes to our red carpet gowns – and dancer Motsi Mabuse gave us all the swoosh with her pastel MATSOUR'I gown. This is florals for spring, with extra 'groundbreaking' for good measure.
Amelia Dimoldenberg
View this post on Instagram
The year's go-to gal for backstage coverage has to be Amelia Dimoldenberg (of Chicken Shop fame), but she wowed in more ways than one on the red carpet with her ensemble for the evening. The presenter interviewed stars in a pink velvet Roberto Cavalli gown, giving very glamorous Barbie vibes throughout the evening.
Claudia Winkleman
While it may have looked like Claudia stuck with a safe, black suit for her BAFTAs red carpet attire, a quick look at the back proved otherwise: the Traitors presenter had her own round table reveal moment as she turned away from the cameras, revealing the word 'FAITHFUL' on the back of her Luxury Family Affair blazer. We're a big fan of the small slice of theatre here.
Golda Rosheuvel
View this post on Instagram
Having played Queen Charlotte in Netflix's hit series Bridgerton (as well as its recent spin-off) for three years now, it should come as no surprise that Golda Rosheuvel has perfectly mastered the art of making a royal entrance. The actress wore a Caroline Herrera gown with a beaded bodice and sheer black cape, which she flung into the air for photographs on the red carpet.
Daisy May Cooper
Channelling old Hollywood glamour with her red carpet look was actress and writer Daisy May Cooper, who wore a slinky pink dress with a white fur trim and matching cape. Onlookers could see Cooper joking with photographers on the red carpet as she pulled her cape out to billow behind her for pictures.
Georgia Toffolo
View this post on Instagram
'Love is in the air for the BAFTAs,' said TV star Georgia Toffolo on her most recent Instagram post – and we couldn't agree more. Dressed in a silky scarlet gown from Rodarte, complete with puff sleeves, a heart-shape lace panel and corsage (that's three micro-trends in one outfit, FYI), Toff looked a romantic vision on the red carpet.
Featured image: LONDON, ENGLAND – MAY 14: Motsi Mabuse attends the 2023 BAFTA Television Awards with P&O Cruises at The Royal Festival Hall on May 14, 2023 in London, England. (Photo by Shane Anthony Sinclair/BAFTA/Getty Images for BAFTA)