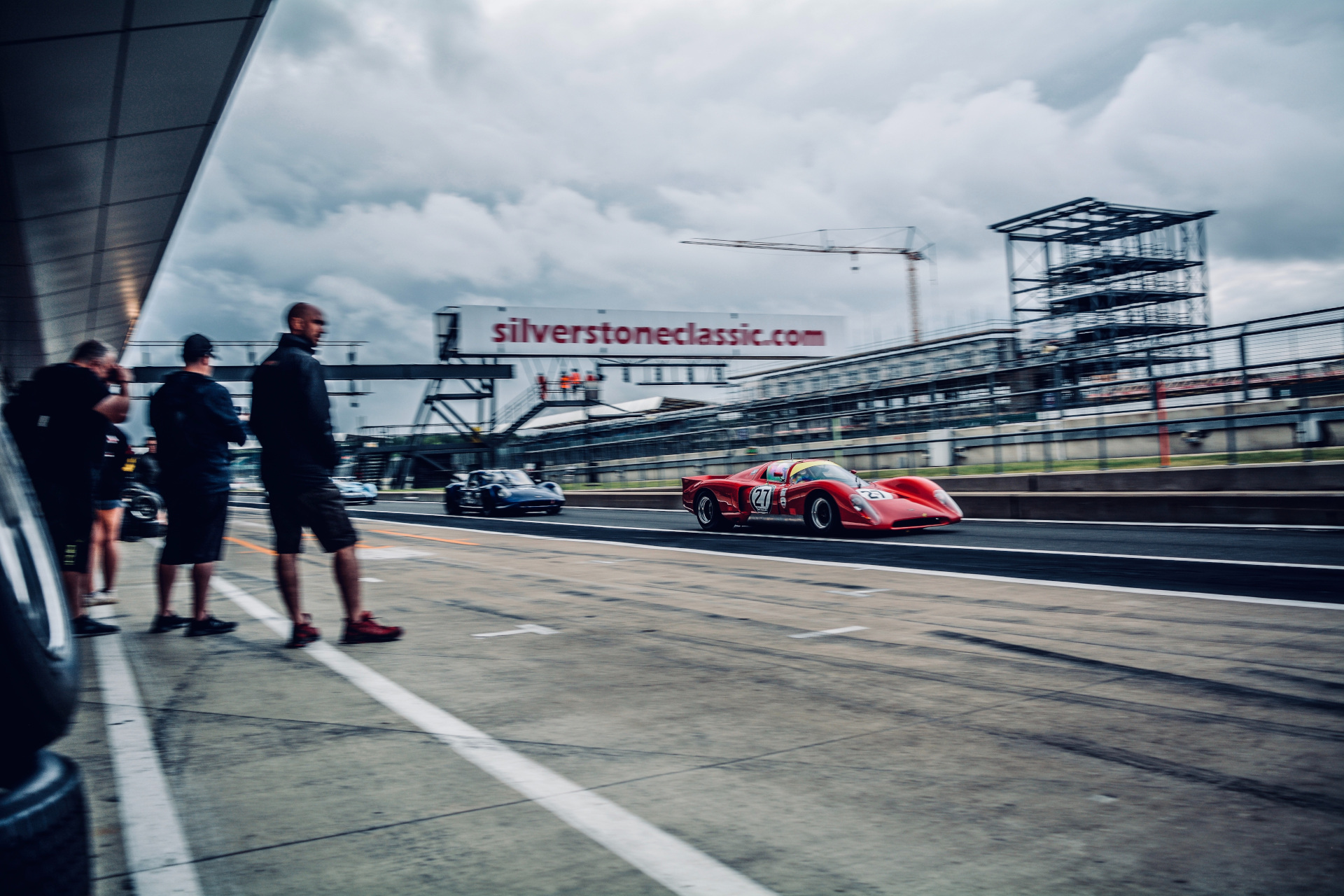 Silverstone 2023: What To Wear To The F1
Race across the finish line in style
The Formula 1 championships have been in full swing for a while now, but on Sunday 9 July it finally makes its way back to Silverstone for the British Grand Prix. The lucky few of you who managed to get tickets this year (if you didn't this time round, don't worry – we've rounded up where to watch the F1 here) might be wondering just what to wear to such an event. While not as formal as Royal Ascot nor as casual as your average football game, F1 events do require some subtle dressing up. Making your way down to Silverstone this weekend, or jetting off further afield for another round in the championship? Here's what to wear to the F1.
The Country & Town House Responsible Buyers' Guide
Does Silverstone Have A Dress Code?
While there is no official dress code for Formula 1 events at the Silverstone Circuit, it's generally encouraged that visitors dress smartly and comfortably for the day. It's recommended to avoid overly casual or revealing attire, although ultimately the choice of dress is up to you. The only exception may come from hospitality areas, where the dress code tends to be smart casual.
Regardless, the weather can be pretty unpredictable in the UK, so it's worth double checking the forecast before heading out. If it's sunny, make sure to pack a hat and sunglasses and pile on the sun cream – but if it's rainy, whack out an umbrella and pop on a few layers to fight off the chill.
5 Ideas For What To Wear To The F1
1. Team Merchandise
As with any other sporting event, expect a lot of fans at F1 races. Many like to give a nod to their favourite team with their outfit, wearing merch, racing jackets or caps emblazoned with their team's logo to show their support.
2. Summer Whites
Who says sporting whites are reserved for tennis? A crisp white shirt, dress or linens always passes the 'smart casual' test, and looks great whether paired up with heels or flats. This is an ideal route to go down if you're after an elevated F1 wardrobe.
3. Comfortable Shoes
While not a complete outfit suggestion, it can't be stressed enough how important comfy shoes are for a day at Silverstone. As the third longest F1 circuit on the current calendar, it's safe to assume it's also quite big to navigate as a racegoer – so appropriate footwear, like a smart pair of trainers or flat shoes, is a must.
4. Shirt & Shorts Combo
As we mentioned, the weather is (at best) unpredictable here in the UK, so if you're making your way to Silverstone it's probably best to layer up your summery outfit somewhat. We'd suggest teaming up a pair of shorts with a vest top or T-shirt, and then draping a light shirt over the top in case the temperature drops – or fast winds from speeding racers strike up a chill.
5. The Trusty Bum Bag
Another race-day essential you might not have thought of, the iconic bum bag (or fanny pack, for our American friends) is as much of a staple at the F1 as it is at festivals. Fill yours with all the bits and bobs you need for the day – tickets, phone, backup sun cream, hand san – and spend the day blissfully hands-free.
Silverstone 2023: What To Wear To The F1