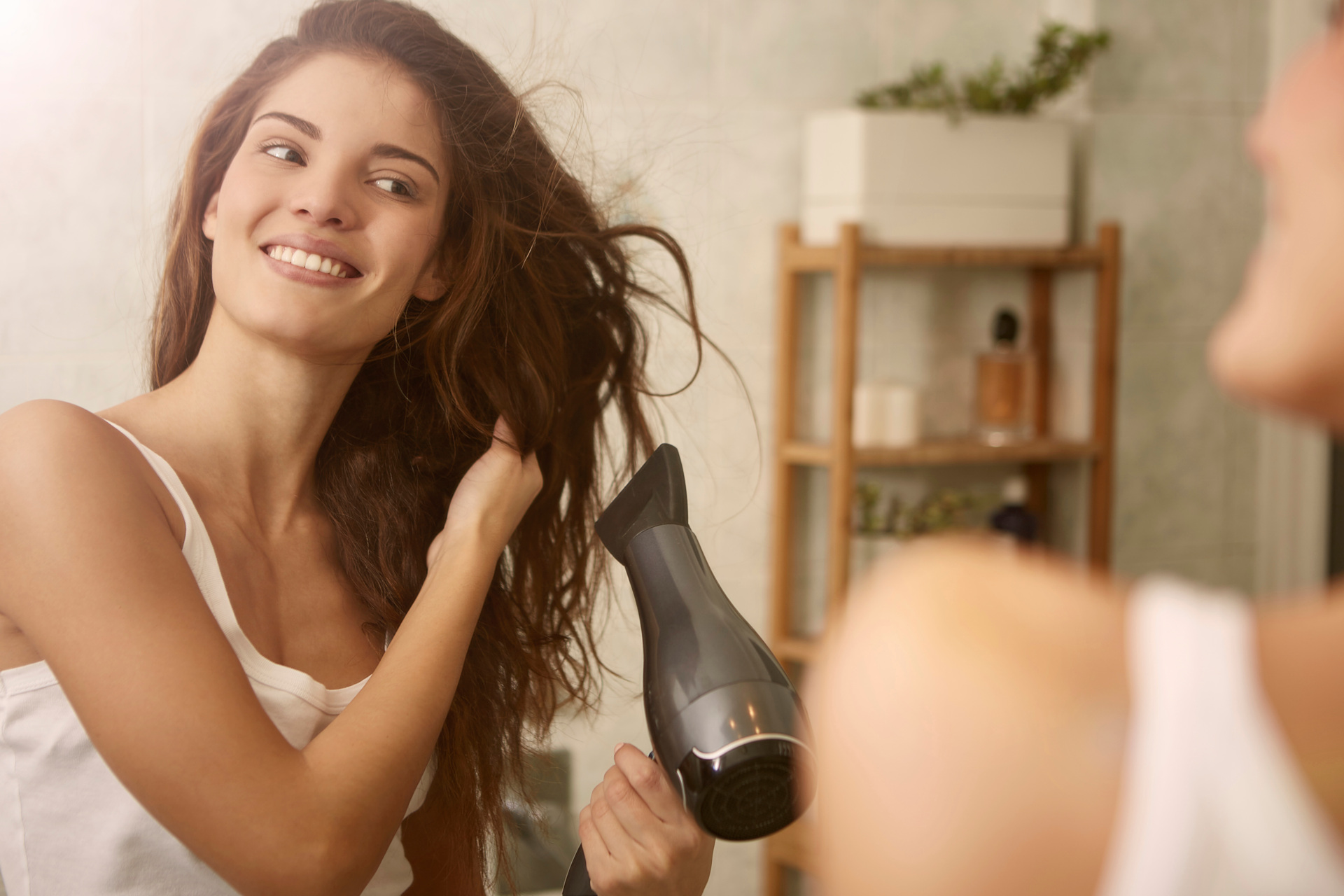 The 10 Best Hairdryers of 2022
---
Bring the pampering session home with these technological finds
As we're well aware, no two heads of hair are the same. Whether you're sporting natural curls, smooth locks or a textured afro, we all have one battle in common: drying our hair. Looking to forgo the frizz and get your style on? We outline the ten best hairdryers for 2022 below, with picks coming from the C&TH team and Salon64 stylist Ricky Walters.
The Country & Town House Responsible Buyers' Guide
What To Look Out For
'There is a lot to think about when purchasing a new dryer,' says Ricky. 'It's something which you will hopefully use for years to come.' There are multiple elements to consider when looking to upgrade your current hairdryer, so when it comes to investing make sure it fills out a criteria that suits your needs. Below, Ricky has shared some of the points you may want to consider before clicking 'add to basket'.
Comfort
'How does the dryer, the handle, the length of the nozzle all feel in your hand? It's a personal choice but should feel like an extension of your own hand.'
Weight
'Is the dryer lightweight enough for you to handle? For those with thick hair or hair that takes a long time to dry could you hold the dryer above your head without getting arm ache?'
Speed
'Does the dryer come with speed settings? As a rule, fine hair should be "slow cooked" using a slow speed and hot heat. Drying fine or thin hair too quickly can cause hair to become flat and static. Thicker hair that holds the water will require a "full steam ahead" approach: hot heat and a fast speed.'
Heat
'What heat setting options are available? A cooling button is a great feature for setting hair in rollers or pin curls. Once all the rollers are in you can slowly cool them down using the cold setting to help your style last the longest.'
The 10 Best Hairdryers of 2022
Featured image: Tessa Wilson, Unsplash