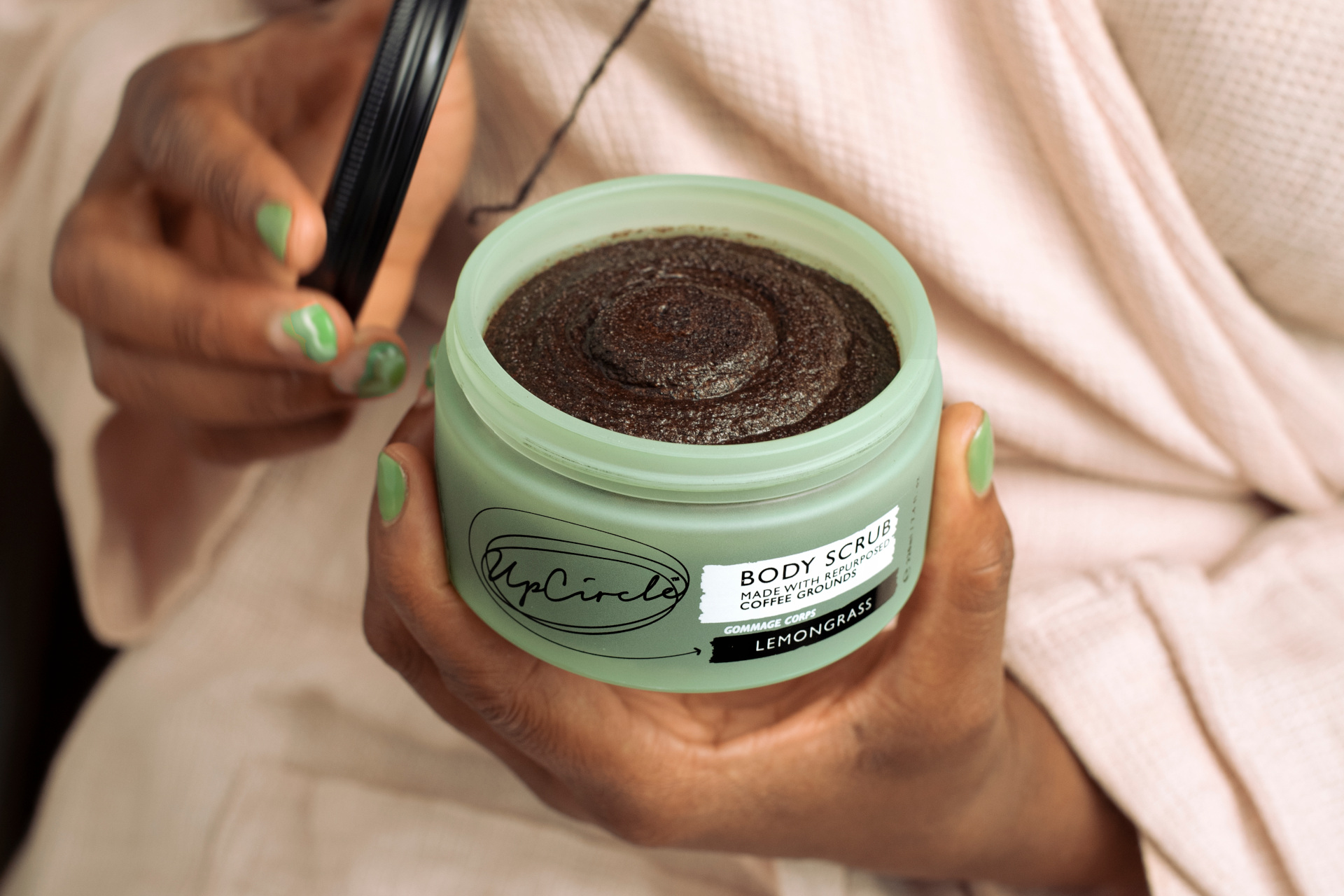 UpCircle's Anna Brightman On Becoming A B Corp Skincare Brand
'We get to build genuine trust with our customers by committing to meaningful transparency'
One of the most highly regarded certifications in the world, the B Corp label is an indicator of a brand's commitment to people and planet as well as profit. It's notoriously hard to certify, with the process taking months or even years to complete (and then requiring recertification after three years). It's a brilliant achievement, and the brands who hold the title are leading the way in greener and community-focused practices. We sit down with Anna Brightman, one of the co-founders of newly B Corp certified skincare label UpCircle, as she explains the process of becoming a B Corp and how it changed her brand for the better.
UpCircle's Anna Brightman On Becoming A B Corp
Hi Anna, thank you for chatting with us today! Can you please introduce yourself and UpCircle to our readers?
Of course! I'm Anna, one of the co-founders of skincare brand UpCircle.
At UpCircle we're creating a new standard in an industry with a bad reputation for sustainability. Not so long ago, the gold standard for beauty brands was to deliver a great product. Now brands are expected to go much further, to stand for something beyond their products. Beauty brands must prove that there is a reason for their existence, one that contributes in some way positively to the environment, to society, or to supporting individual expression. We say that 'natural' is the new 'normal' and normal is boring – so let's stand out from the crowd by going a step further. To us, a beauty product is only truly sustainable when it ticks all the boxes and one of those boxes must be circularity.
We're proud to be the UK's number one upcycled skincare brand. We offer truly differentiated products that are forward thinking, planet friendly, high performance and accessibly priced. (Our branding isn't so bad either!) We upcycle over 20 different by-product ingredients from varied industries, including the argan, tea, juice, date, olive and wood industries into our skincare formulations.
What made you want to become B Corp certified? Did you always want to do it, or did something flip a switch?
We always wanted to; it was just a question of when we had the bandwidth within the team! We decided to apply for B Corp Certification to measure our social and environmental performance. We have measured our financial performance from the beginning, but we wanted to ensure we were high performing in aspects beyond this. B Corp was also a great incentive for us to follow our corporate social impact and track our progress. Differentiation in a crowded market is important, and we wanted to stand out and help our consumers understand our social and environmental attributes. B Corp certification also allows us to be transparent about how we function and shows what we stand for, it is a rigorous process, but it means we can be open and honest in a meaningful way.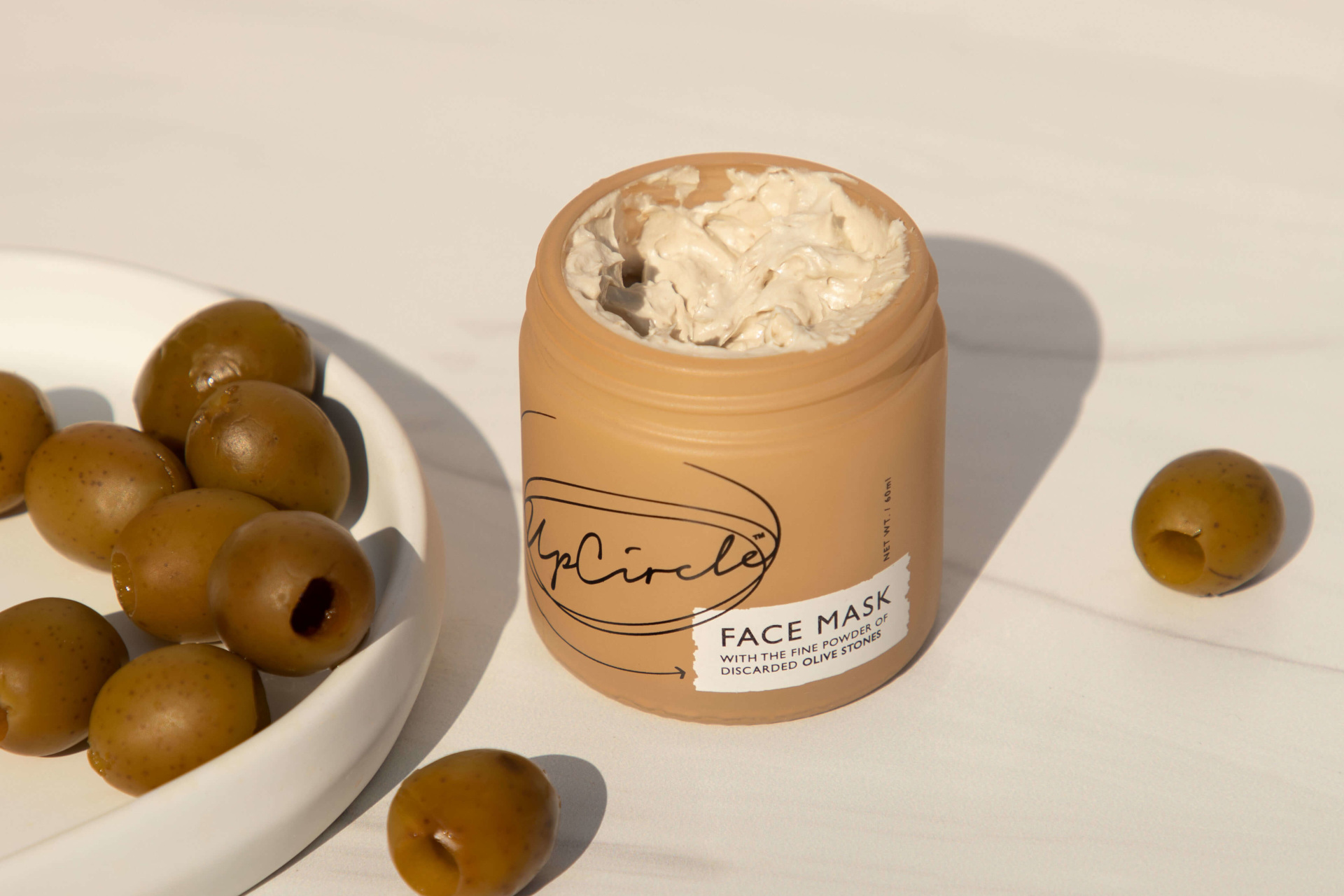 What was the process like? 
The B Corp certification addresses the entirety of our operations and covers five key impact areas: Governance, Workers, Community, Environment and Customers. The certification process is rigorous and requires a business to provide evidence of socially and environmentally responsible practices relating to energy supplies, waste and water use, worker compensation, diversity, and corporate transparency. To complete the certification, we legally embedded our commitment to purpose beyond profit in our company articles.
We started our B Corporation certification journey in March 2022, and the whole process took just under 9 months. The first step in the process was to complete the initial B Impact Assessment (BIA), a lengthy questionnaire with over 200 questions, encompassing all areas of business. Our Assessment was then evaluated and reviewed by an analyst to ensure we were eligible for the certification. The next stage was verification where we had to provide supporting documents to our claims made in the assessment. Once our proof was verified, we achieved a verified score of over 80 points which meant we are now a Certified B Corp! The median score for ordinary businesses is 50.9, but we achieved 96.3 – this is an achievement we're really proud of.
Were there any challenges you faced along the way?
The primary challenge for us specifically is the complexity of our supply chain. Each ingredient that we upcycle has already had an entire 'life' before we intercept it, usually in a completely different industry to our own, with completely different processes and priorities. It means we have twice the work to do to trace our ingredients right back to the start.
Were there any big changes you made that might have taken you longer to put in place without the incentive of certification?
To be honest, no. Transparency and sustainability have always been top priorities for us. Admittedly we now need to do more formal and regular reporting than we did before, but our processes remain largely the same.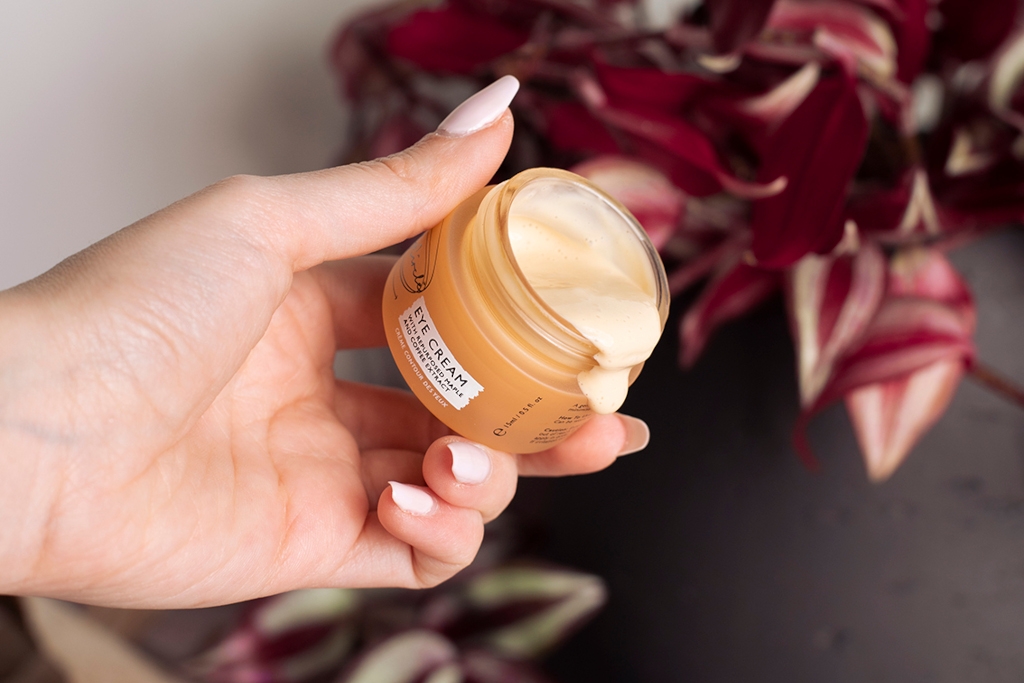 Any highlights from the process or moments you're proud of?
Although the process was long, it felt rewarding to understand the positive impact we make in different areas of the business. We are proud to have achieved our highest score in the community section, focussing on inclusion, civic engagement and supply chain management. We value our community highly, so we were delighted to be able to recognise that the action we take matters and is valued. The main highlight for us was that we didn't just meet the minimum to qualify; we achieved a higher score, which we hope to increase throughout the years.
What was your reaction when you found out UpCircle was B Corp certified?
Out of all the certifications we've applied for, we're most proud to have been verified by B Lab, because to us, B Corp certification is not just about B Corp certification – it's about our mission to make the beauty industry accessible and responsible. To call this a significant endeavour is an understatement. We were just so excited to share our sustainable and social attributes through the B Corp movement and to inspire our customers.
What are the benefits of being a B Corp?
There are many, but the main one for us is that we get to build genuine trust with our customers by committing to meaningful transparency.
Is there anything you would do differently if you had to go back and do it all over again?
If we had to go back, I think we would take some of our own advice. We did plan ahead in most aspects but there are some areas we could have been more forward-thinking on which would've eased the verification. Apart from that it was an interesting insight into how our business performs outside of monetary performance reporting, it is a valuable certification that has shown us ways in which we can improve. When we recertify in three years we will know how to go through the process, and we will have done what we need to do to attain a higher score.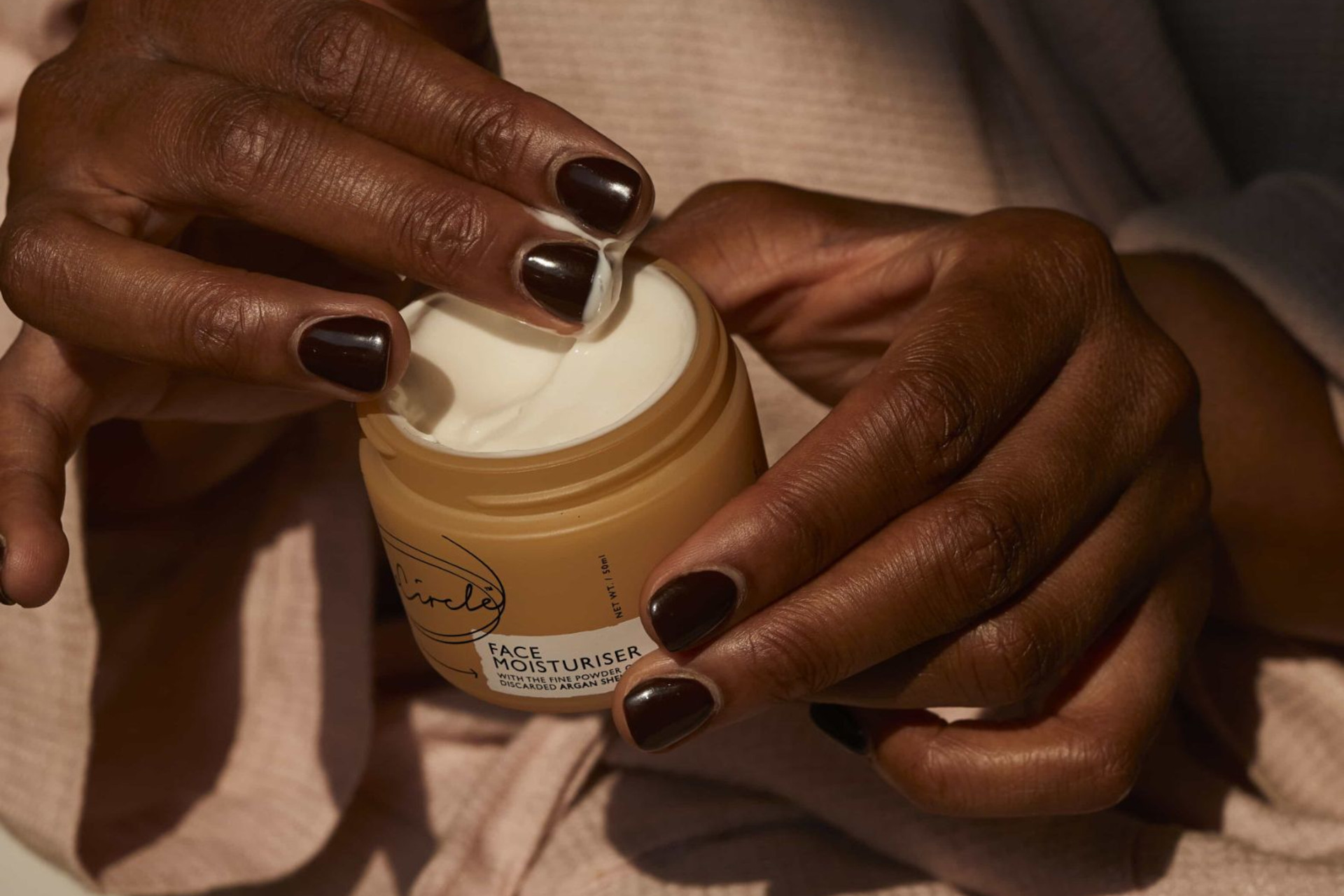 What advice would you give to other brands and companies looking to become B Corp certified?
Becoming a B Corp certified brand isn't easy, but it is definitely something all companies should strive towards. As the assessment covers all departments, it really helps to have the whole team on board; it eases the process and ensures the work is accurate. Being honest throughout the process is the best practice, transparency with your contact at B Corp means a smoother progression towards the certification. Planning ahead is also highly important, as you have to present evidence during the verification stage and it benefits to have this readily available.
Do you think a B Corp certification can help us avoid greenwashing when shopping? 
Certainly. Being a B Corp gives weight to our words when we promise that UpCircle is a brand that puts the planet first. Over 100,000 businesses have signed up for the B Corp Impact Assessment since its launch in 2006, and only 3,500 companies are B Corp certified. This shows how hard it is to be a B Corp, how high the bar is, and therefore how committed the brands that are B Corps are to being the best of the best.
How does UpCircle plan to maintain its certification in the future?
By continuing to innovate.
We select our manufacturers and suppliers based on five key pillars: quality, supply chain, ethics, innovation and use of green processes. We have a strict Corporate Ethical Policy and we request completion of our Ethical Vetting Questionnaire before entering an agreement with any third party. At UpCircle we reserve the right to withdraw any agreement on the grounds of a supplier being found to act in contravention of our Ethical Policy. This means we can always guarantee ethical practices are performed by our manufacturers and suppliers. Our choice of manufacturers is also dependent on their commitment to being certified COSMOS organic.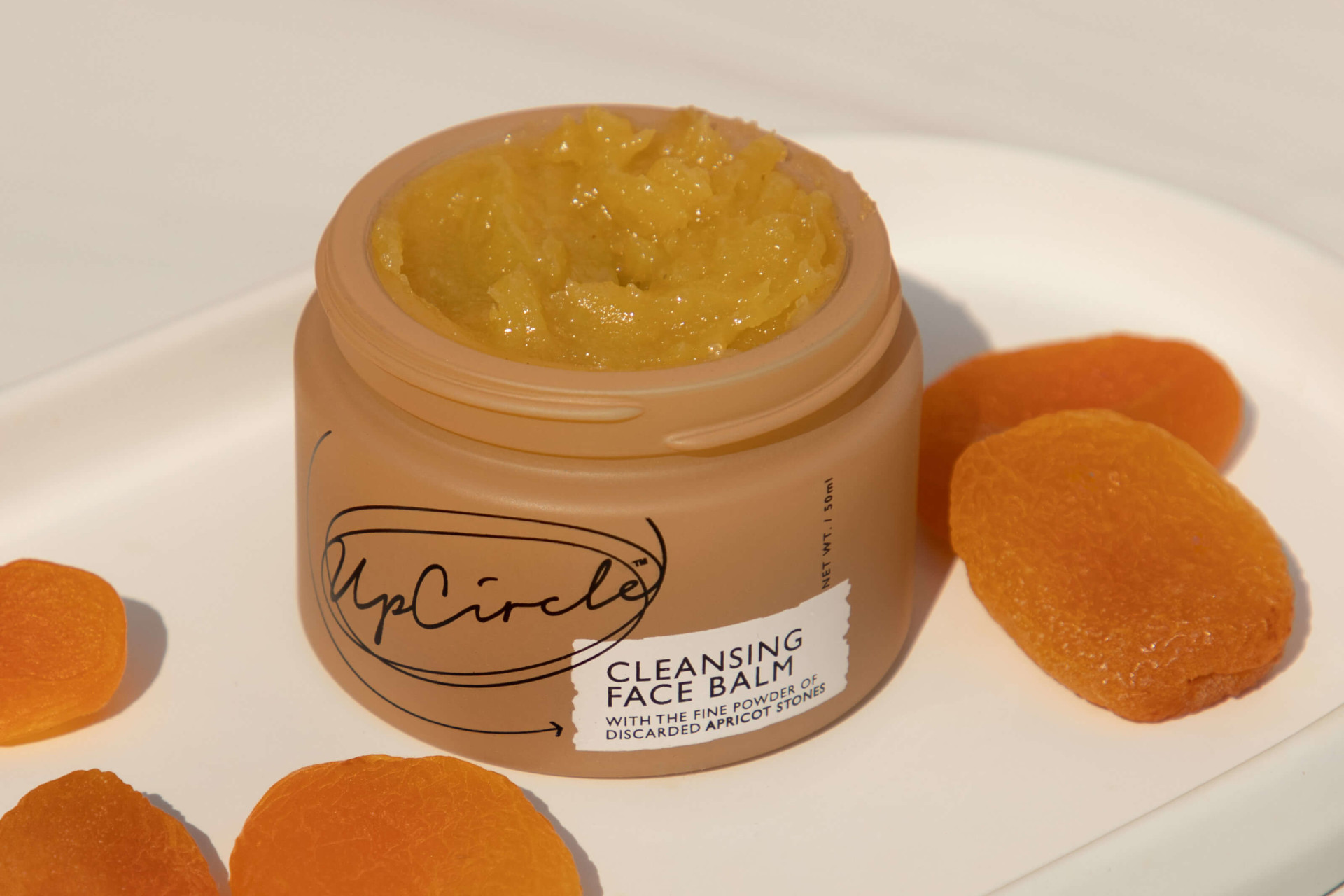 Anything in the pipeline for 2023 you can tell us about?
We're launching into the haircare category in April with our brand new Shampoo Crème, which is a hybrid of liquid and solid. Its unique and innovative concentrated formula delivers THREE times the washes of and uses 50 percent less water than an average liquid shampoo, meaning that rather than a large dollop, only a blueberry sized amount is needed for average-to-long hair. There's also less waste than a shampoo bar due to the last slithers of a shampoo bar often being discarded.
It's also half the weight, meaning less carbon emissions, and the plastic-free packaging is refillable with UpCircle's industry-leading packaging returns scheme. In addition, it's suitable for ALL hair types. Shampoo bars are often considered the best sustainable option, but without palm oil, they're not suitable for afro hair. We can't wait!
Any parting words for our readers?
Stay tuned for an UpCircle Perfume. Coming this year!
EXPLORE
You can keep up with UpCircle and Anna at upcirclebeauty.com