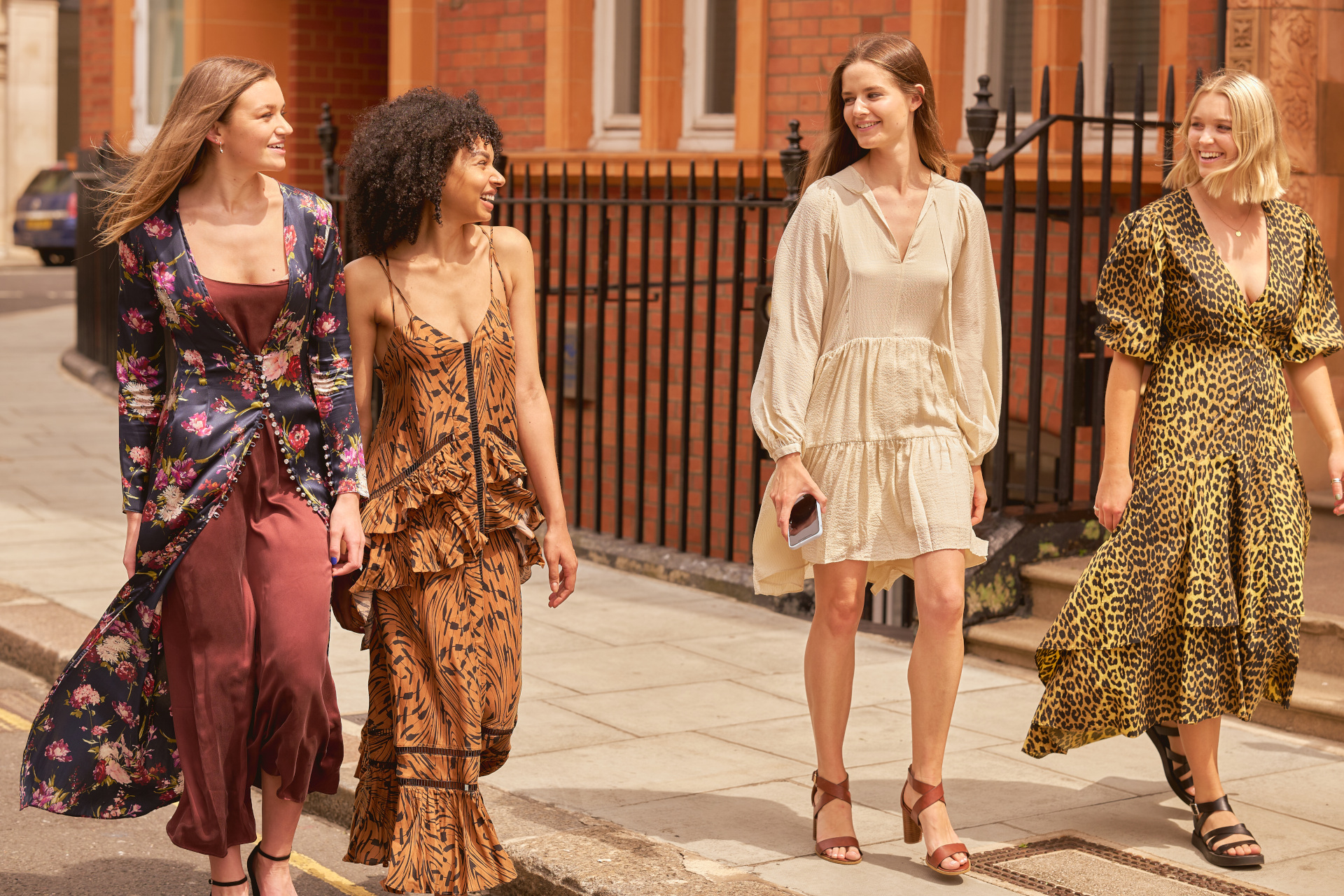 What is Pre-Loved Fashion?
---
'New' doesn't always equal 'better'
The second-hand market is booming, yet many of us are still sceptical of shopping pre-loved over new. With the dangerous impact of the fashion industry still looming over our heads, we take a deep dive into pre-loved fashion with the help of Jo Waddington from British resale platform StyleSwap.
What is Pre-Loved Fashion?
'The term "pre-loved fashion" is often understood to mean a previously owned or second-hand fashion item,' says Jo Waddington, founder and CEO of second-hand shopping platform StyleSwap. 'Pre-loved items vary in that they may be vintage, a worn piece with numerous flaws or an unworn item that has been looked after by its previous owner.'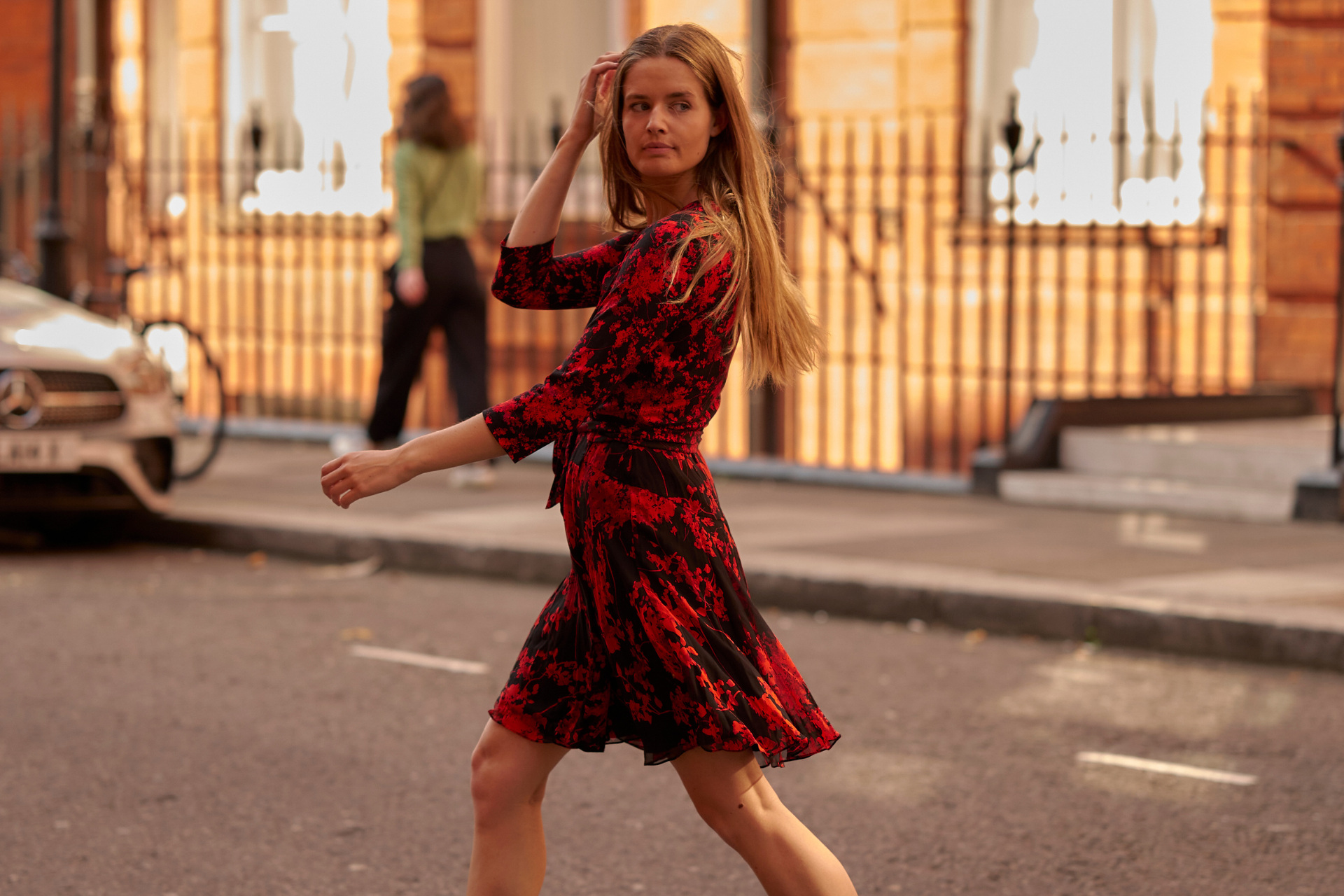 But despite its clear-cut definition, there are common misconceptions that swirl around the term. Many of us envision musty charity shops, full to bursting with old items that are neither on-trend nor fit for purpose. And while you may come across items like this at some point, the wider second-hand shopping market has upped its game. There are now avenues available to shoppers of all price points to buy and rent second-hand fashion from a huge range of designers and brands.
'To me, pre-loved fashion is a journey of discovery, finding a unique piece with history and personality, , a circular fashion item you can feel good about and enjoy without guilt. It's something to be proud of,' emphasises Jo.
How can we shop (and sell) second-hand?
'Gone are the days of joylessly trawling through thousands of products in the hopes of unearthing that one-off gem,' says Jo. There are more resale and rental platforms than ever, making it easier to shop consciously and ensure that the products we invest in remain a high quality. Many of these marketplaces work both ways, meaning that shoppers can be sellers and vice versa.
The Best Luxury Resale Sites and Rental Services
One such platform is StyleSwap. 'It's a social shopping platform for premium and luxury fashion, where you can buy and sell preloved. Rather than wasting time scrolling endlessly to find the right items or digging through rails at charity shops, StyleSwap matches luxury pieces to your style, shape and size, making it easier to find the perfect item.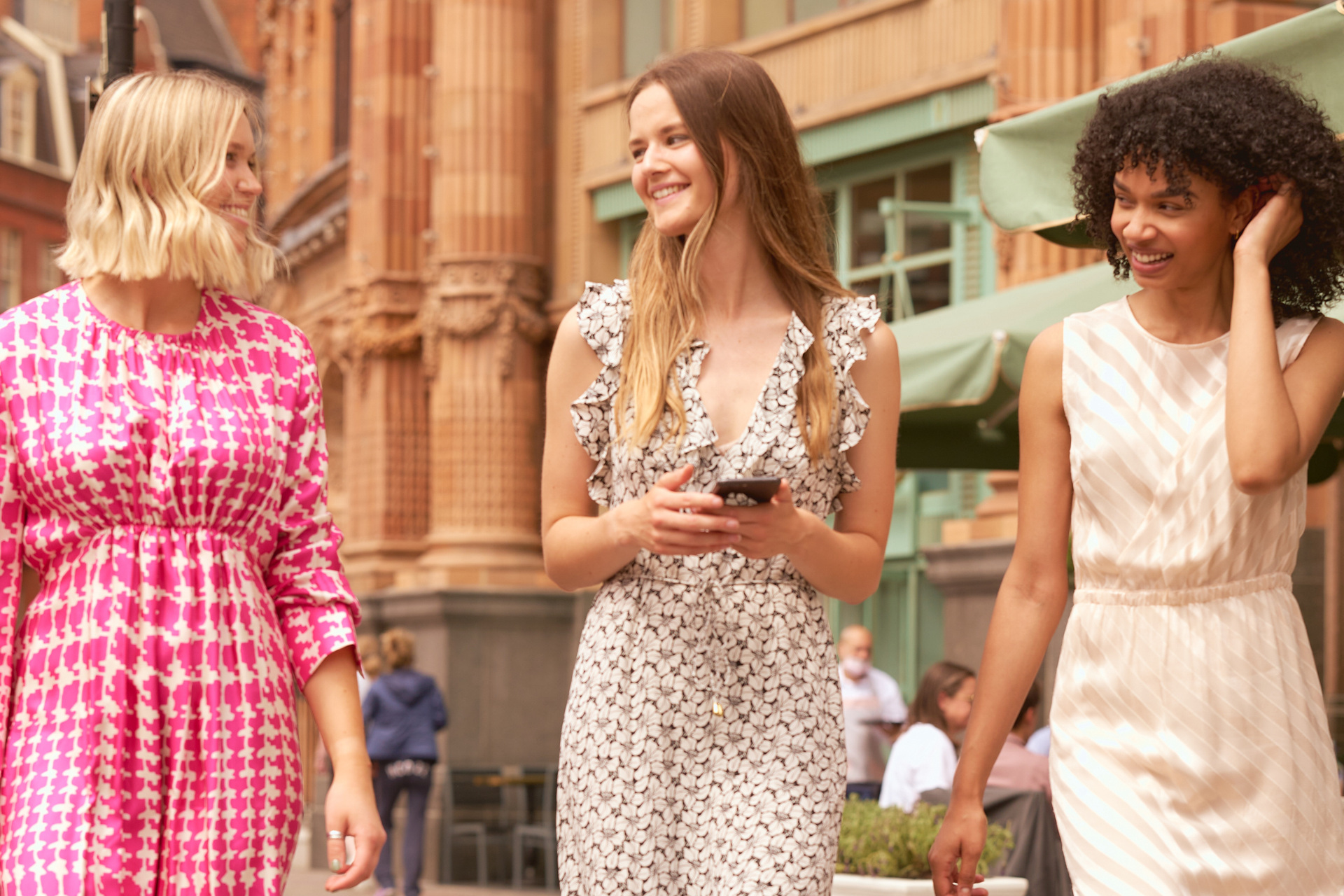 'You can take a style quiz and set your fashion preferences, so for example if you love puff sleeves and vibrant prints, StyleSwap will match you with the UK's best wardrobes filled with these details.'
Users can also sell their old clothing in a community-centred marketplace, with items linked to profiles that help tell the story of an item.
What are the pros and cons?
Buying and selling second-hand can do a lot for you – not just the planet – in the long-term. Financially speaking, Jo notes how 'my ex-boyfriend, who was a management consultant, always used to analyse my wardrobe and say "this is the worst financial investment I have ever seen". Unfortunately, he was right. If you don't resell what you don't wear, the items become dead assets. Monetising your wardrobe by re-selling your dresses not only declutters, but also gives you 10-50% back from your initial investment.
'Similarly, shopping second-hand gives you access to exquisite new-to-you pieces that fit your style, size, shape and spend. This means you can switch up outfits more regularly and buy premium brands for a snip of the retail price (without feeling guilty about the environmental impact).'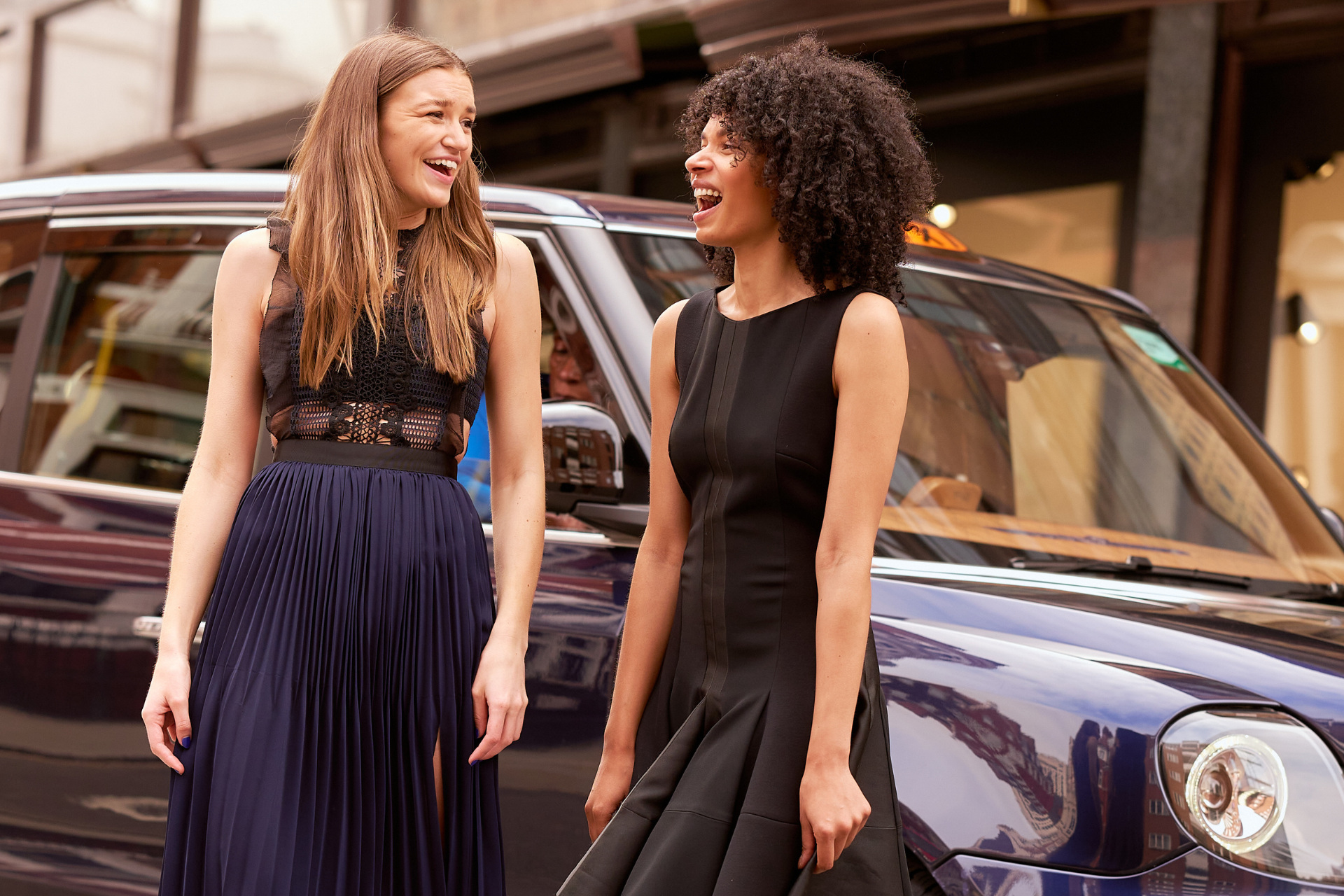 Nevertheless, not everyone is a fan of buying second-hand. One of the biggest drawbacks of pre-loved fashion is, ironically, the lack of newness. While the market is growing, many people still prefer to buy new – especially when it comes to designer items that need proper authentication. While online marketplaces like eBay UK have begun to work with selected authenticators, many resale platforms do not. This means, when it comes to more high-end items, the uptake for resale is slightly more cautious.
Is pre-loved fashion better for the planet?
In theory, shopping pre-loved should have less of an impact than shopping new, as Jo elaborates: 'Fashion accounts for around 10% of global carbon emissions. As we buy more, clothing production increases – in fact, production has doubled when compared to 15 years ago. Extending the wearing life of clothes by just three months would lead to a 5-10% reduction in carbon, water and waste footprints. If clothes stayed in use for three years these footprints would reduce by 20-30%.
'There is evidence that fast fashion has a significant environmental impact throughout the entire product lifecycle. According to the United Nations, nearly 20% of the world's wastewater is produced by the fashion industry and it's responsible for around 10% of global emissions. Fast fashion is designed to be worn once or twice and then disposed of, creating waste that could easily be avoided by investing in long-term use pieces.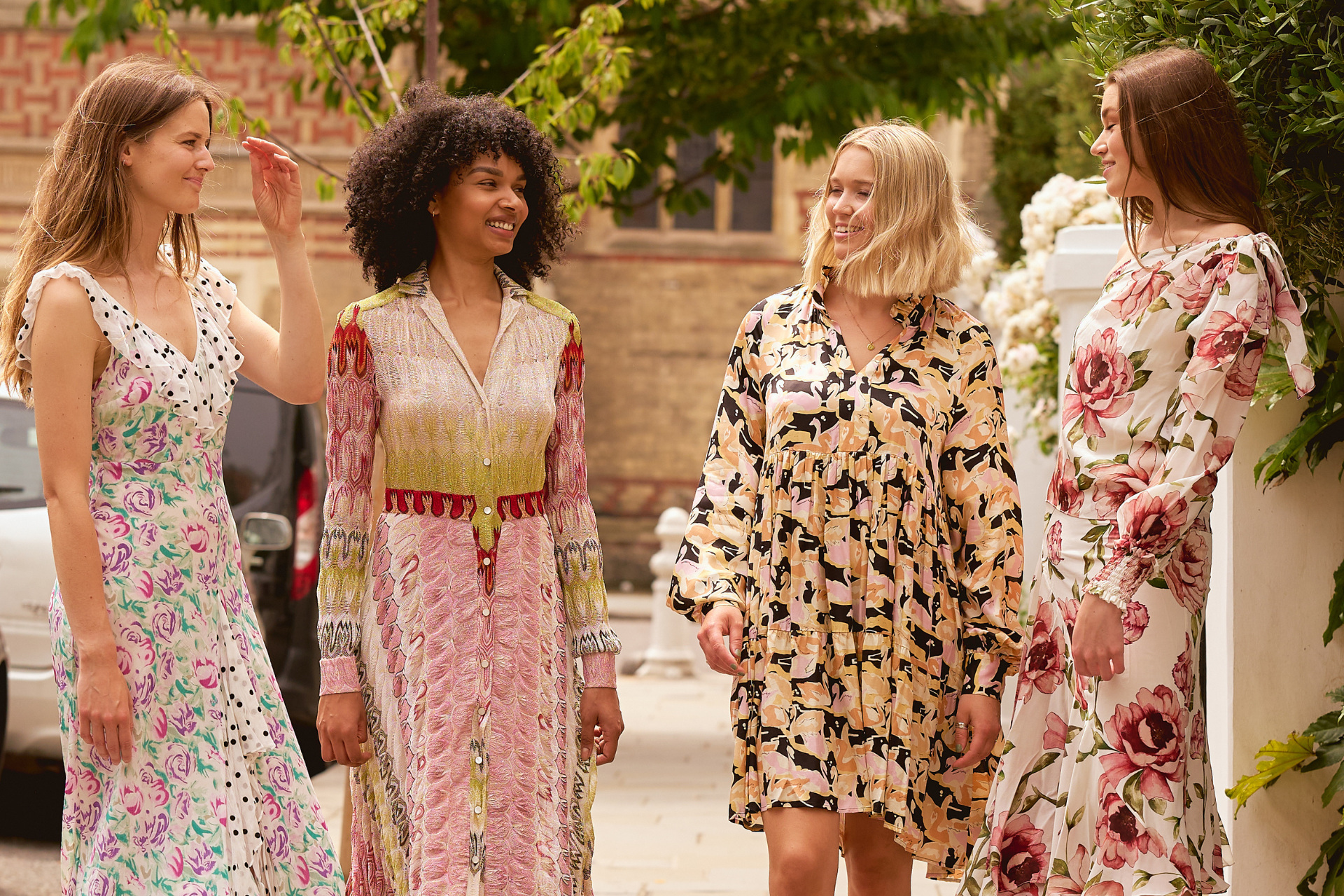 'There is no production waste associated with the purchase of pre-loved clothes, and raw resources like cottons and silk as well as tons of water stay in the ground where they belong. By shopping quality second-hand clothing instead of fast fashion, you are reducing the demand for new fashion and preventing waste.'
And can we have a lasting impact if we shop pre-loved? 'We can,' says Jo. 'But for it to work we need to reduce the consumer's workload, making it fun and accessible. The fashion industry has caused substantial damage to our planet. However, if we continue to innovate, taking proactive steps towards evolving the circular fashion space and becoming environmentally-conscious consumers, we have a good chance to finally slow down climate change together.'
You can find more information and shop StyleSwap at styleswapofficial.com
Images courtesy of StyleSwap
MORE GUIDES